Fancy being the life and soul of the party? Don't bother learning how to dance or developing a personality, just get yourself a set of beard kit. No one can move their eyes away from you!
These beard kits are one of the most bizarre inventions I even seen. But I have to admit, it is probably one the cheapest and most effective way to get attention. Light bulb, disco ball, rose or snow flake, all of them are very holiday-ish.
So if you are one of these luck people who have quite a lot facial hair to play with, give these beard kits a try. Honestly, this is $10 kit probably will work better than $100 costume. Especially, when the lights are on.
This post may contain affiliate links. If you make a purchase, Design Swan may earn an affiliate commission. Please read our disclosure for more info.
Snow Beard Kit [buy here]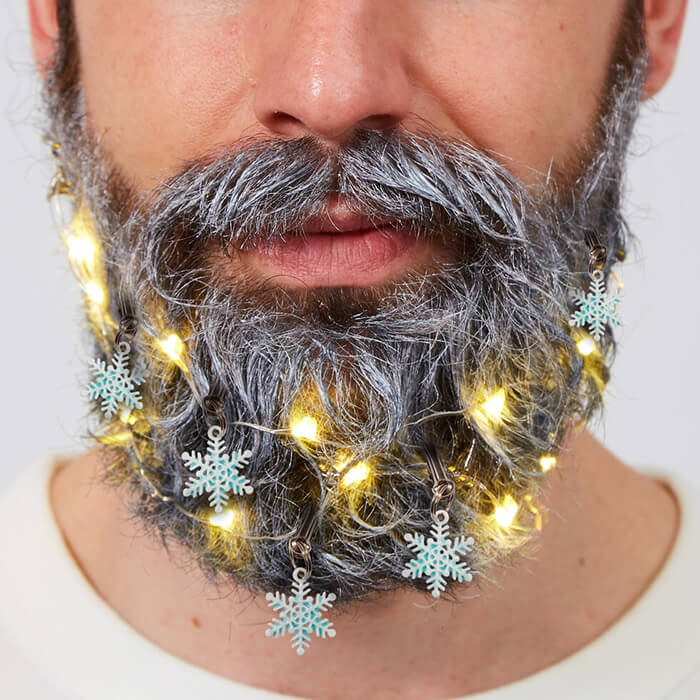 Jingle Bell and Christmas Baubles Beard Kit [buy here]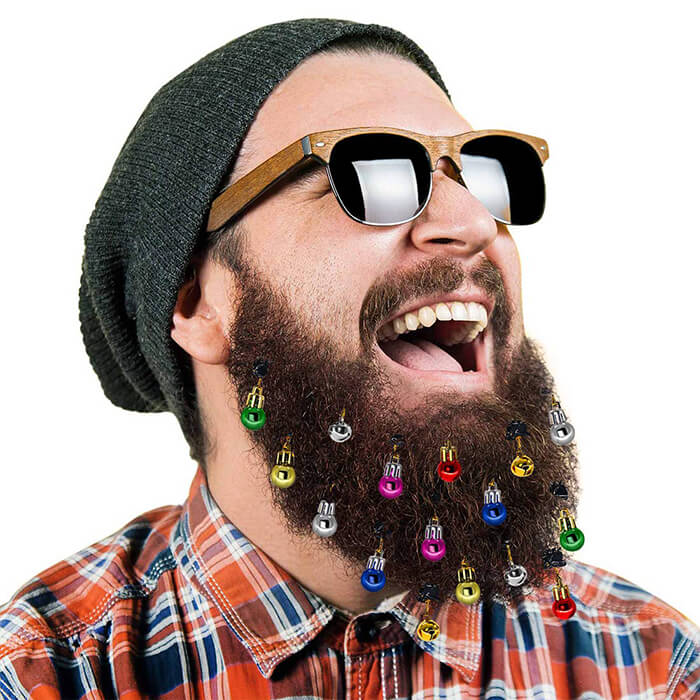 Beard Bouquet [buy here]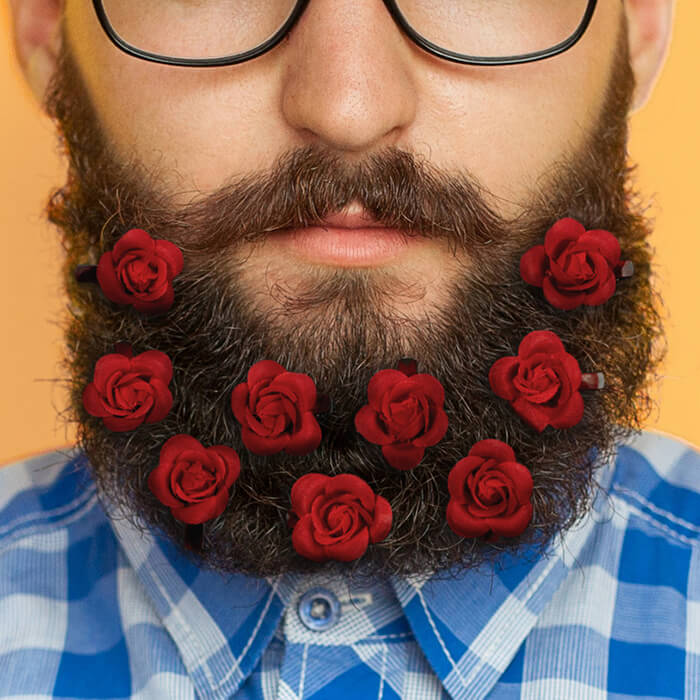 Disco Beard Kit [buy here]