If you had the choice of choosing between building your home and buying a home that's already built, what would you choose? Well, if you're someone who is a huge fan of dream homes, then you would probably go with the option of building your own home. Now, there are some people who wouldn't want to be bothered with the process of building a home and would rather buy a home that's already built and just do renovations to make the home their dream home. The thing that people fail to realize is that renovations can be just as long as building a house but hey, everybody has their own preference… The reality of dream homes is that in order to truly get the home of your dreams, you're going to have to build it from the ground up.
Building it from the ground up will allow you to have all the customizations and add as much personalization you want. To even get the process started you, of course, will need to get all of your ducks in a row, meaning you have to plan, set the right budget, find land to buy, and get government approvals etc… but do you know what the biggest factor is to make your dream home a reality? It's the home builder. In order to build the home of your dreams, you have to find the right home builder.
Finding the right home builder is probably the most important decision you'll make in your home building process. If you choose the right one, you will definitely have a partner who wants to bring your dreams to reality… but if you choose the wrong one, you can live in a house that's a nightmare for years to come. Before looking at the qualities that should be in a home builder, you first need to do your part first… and that's knowing how to find one to even look at their qualities.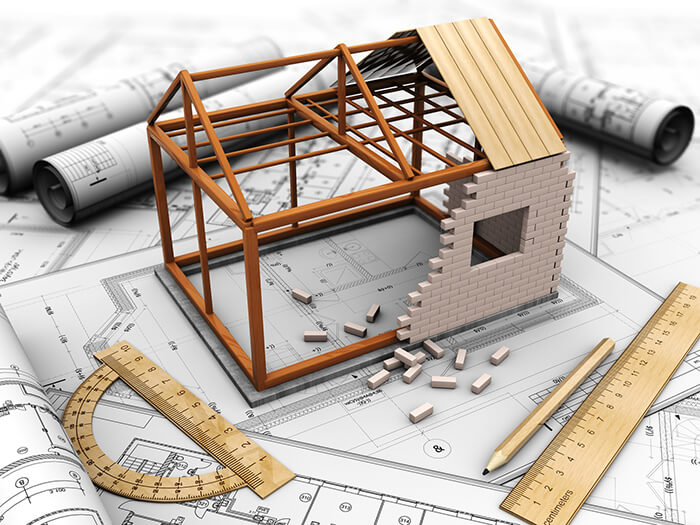 How to Find the Right Home Builder
Do Your Research: Research is the very first thing you need to do when searching for the right home builder. It honestly can get a little exhausting an overwhelming to try and find one but for starters, research home builders in the local area of where your house will be built. Go to their website and look at their portfolios and also ask around… family, friends, coworkers, etc.
Ask Plenty of Questions: Asking questions is the only way you're going to know who to go with so you should never be afraid to ask questions, especially if it's your first time building a house! They're going to be speaking in terms that you may have no clue about so when you hear something you don't understand, ask questions immediately.
Pay Attention to How They Communicate: During your decision-making process, you're talking to multiple home builders to determine which one to go with but in doing so, pay attention to how these companies communicate. Does it take anyone too long to respond to emails or to call or text back? If you're noticing this behavior during your research, your home building process is going to be so stressful and not worth it. But on the bright side, behavior like that is only going to help you narrow down your list.
Evaluate the Quality of Their Work: The fact that this home builder is going to be responsible for the building of your home, it's very important that he proves he's worth it. Ask for a tour of some of their past projects and you can even go as far as asking for some of their references as well… there's nothing wrong with it.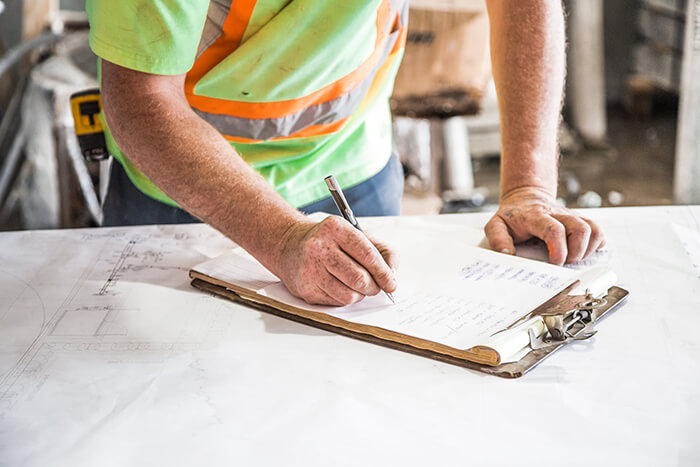 Qualities to Look For in Home Builders
Customer-First Mindset
When you're looking at qualities in a home builder, one of the most important qualities they should have is a customer-first mindset. You should be able to effectively communicate the design you want your home to be and they do everything in their power to make it happen. If you want an industrial design, your home builder should be able to make that vision come to life. Whether they build your entire kitchen walls of brick or build your living room accent wall of stone, anything you communicate with your home builder, they're going to make it happen for you.
Want What's Best For Their Client
You don't see too many homeowners just building houses anymore because you just by them already built these days but with you want to build your dream house, you want to find a home builder with your best interest at heart. Unless you've built a house before, you're probably not going to know everything you need to do to get the process started but the right home builder will help you out along the way.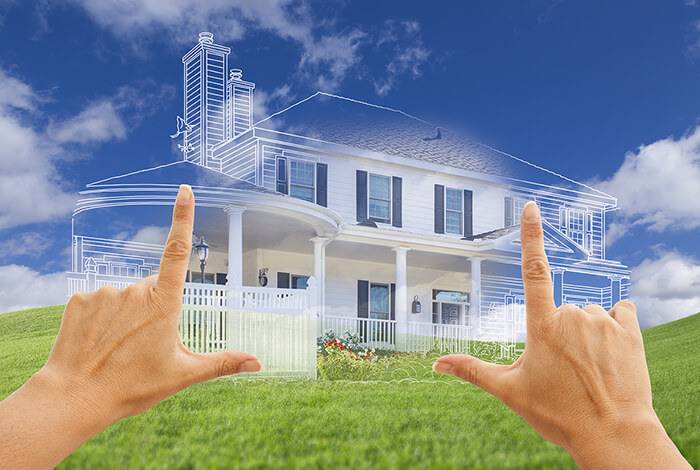 The right home builder is going to point the home buyer in the right direction and even help them get the necessary building permits. According to FEMA, you might need a design professional to sign the necessary documentation in order to even get the house building started.
Dedicated to Quality
With the right home builder, you'll be able to clearly see their dedication to quality in all aspects. They are going to only work with a quality team, quality tools, and quality equipment. Those are the three things that will ensure you know how important quality is to them. In the home building business, reputation is everything and the simplest mistake can ruin it. So look for things a home builder may say and do as well as talk to them to let you know their stance on good quality work.
The Experience and Skills
You want your home builder to have extensive experience and knowledge in the home building industry. They should be able to discuss past builds with you and provide pictures and documentation of its completion and even customer testimonies