I know some animal are born small and some are only tiny when they are baby. However, I never know they are that mini. Some of them are really tiny, just around the finger size and some are slightly bigger, about one hand size. Anyway, check out this blog, welcome to our "Mini Tiny Animal Kingdom".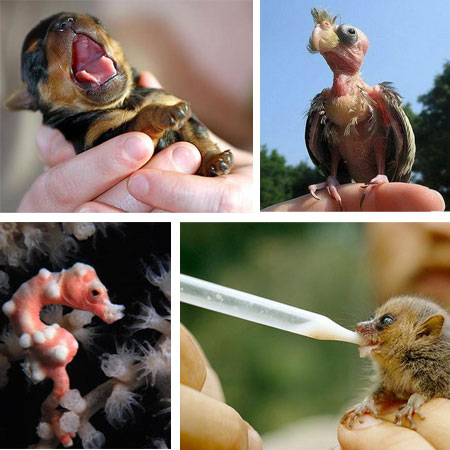 All the images shown here are collected from Internet and forwarded email. I am trying to give the name of those tiny creatures. If I am wrong, please correct me. Thanks in advance.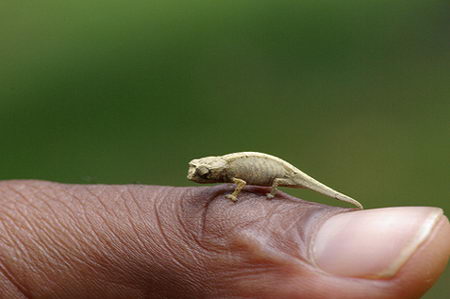 Brookesia Minima Chameleon
The Brookesia Minima chameleon is among the smallest reptiles in the world, measuring under an inch long.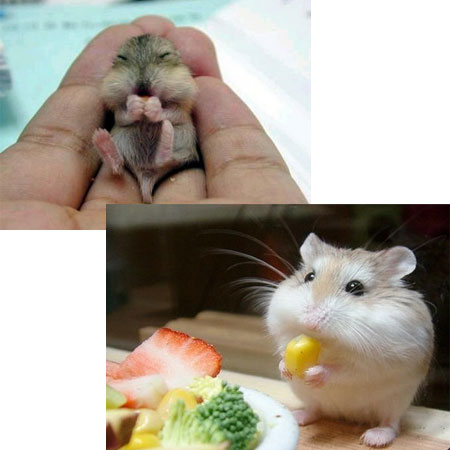 Hamster
Hamsters are stout-bodied, with tails much shorter than body length, and have small furry ears, short stocky legs, and wide feet. The species of genus Phodopus are the smallest, with bodies 5.5 to 10.5 cm (about 2 to 4 inches) long.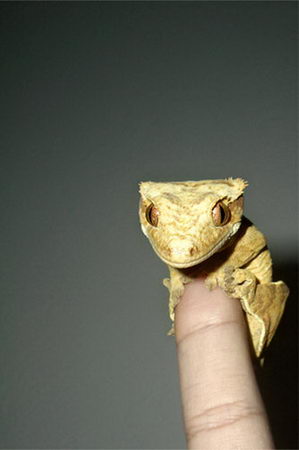 geckos?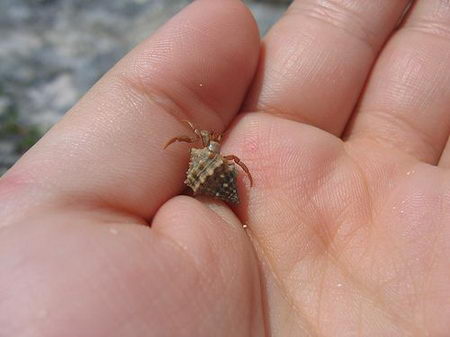 Crab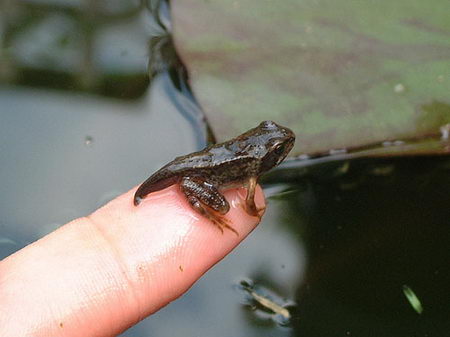 baby frog?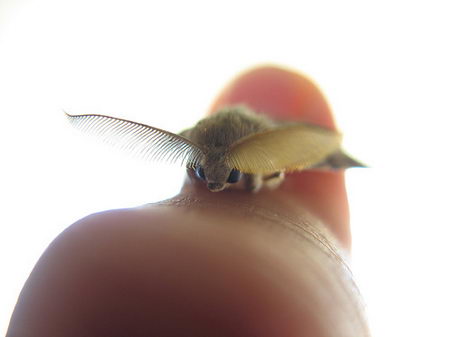 moth (wiki)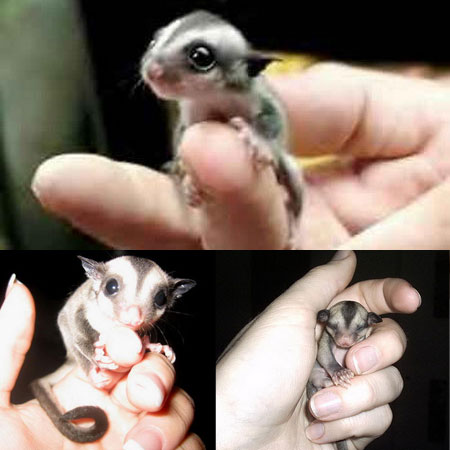 Sugar Glider (wiki)
The Sugar Glider is around 16 to 21 cm (6.3 to 7.5 inches) in length, with a tail almost as long as the body and almost as thick as a human thumb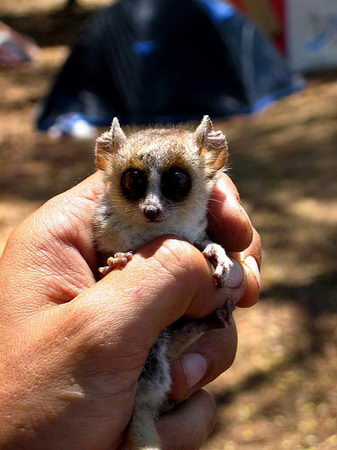 No Idea (now bush baby(wiki)? or slow loris(wiki)?)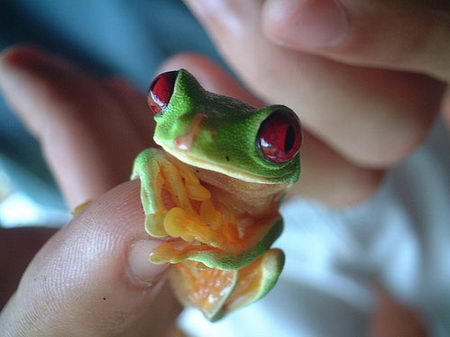 red-eye tree frog (wiki)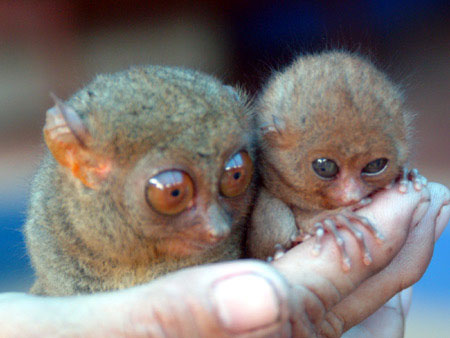 The Pygmy Tarsier (Tarsius pumilus)
Also known as the Mountain Tarsier or the Lesser Spectral Tarsier, is a nocturnal primate found on central Sulawesi, Indonesia, in an area with lower vegetative species diversity than the lowland tropical forests. The Pygmy Tarsier was believed to have become extinct in the early 20th century. The first Pygmy Tarsiers seen alive since the 1920s were found by a research team from Texas A&M University on Mount Rore Katimbo in Lore Lindu National Park in August 2008.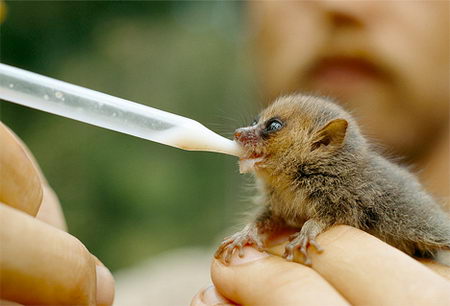 Mouse Lemur of Madagascar (wiki)
It is officially the smallest primate in the world at 2.25 to 4.75 inches.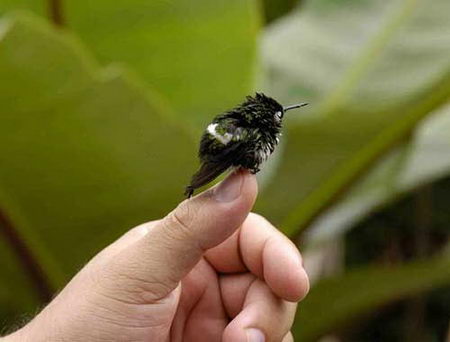 Bee Hummingbird
The diminutive bee hummingbird is the smallest bird in the world – or at least, the male is; females are slightly larger, with a mass of approximately 1.8 grams (0.063 oz) and a length of 5 centimeters (2.0 in).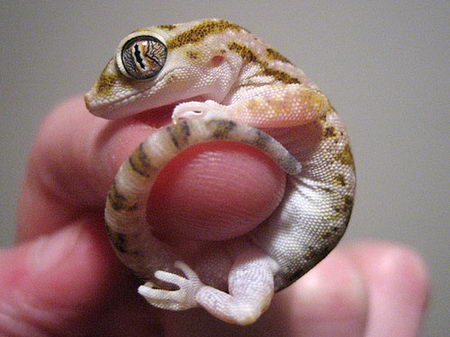 gecko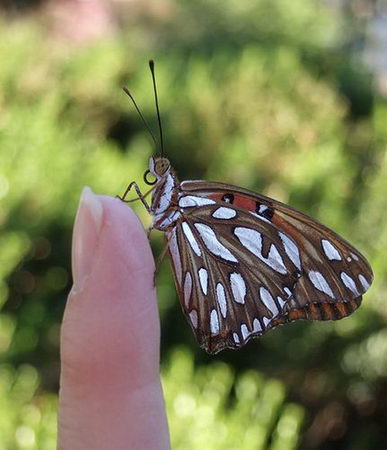 butterfly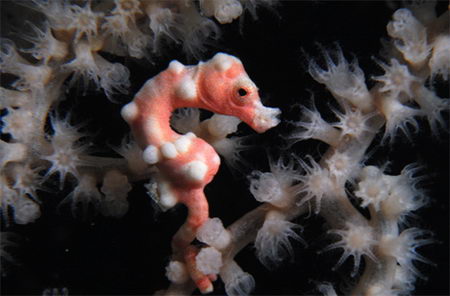 Hippocampus Denise Seahorse
The Hippocampus denise seahorse is no bigger than most human fingernails at about 16 millimeters from the its snout to the tip of its tail.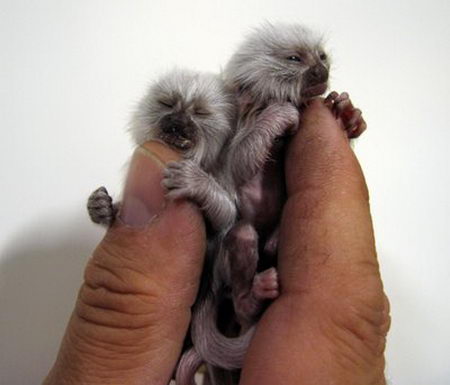 albino Pygmy Marmoset monkey
A rare albino Pygmy Marmoset monkey perches on a zookeeper's thumb at Froso Zoo in Ostersund, Sweden. The Pygmy Marmoset, which lives in the upper Amazon basin in South America, is the world's smallest monkey and reaches 35 cm ( 13.7 inches) in length and weighs up to 3.5 ounces at maturity.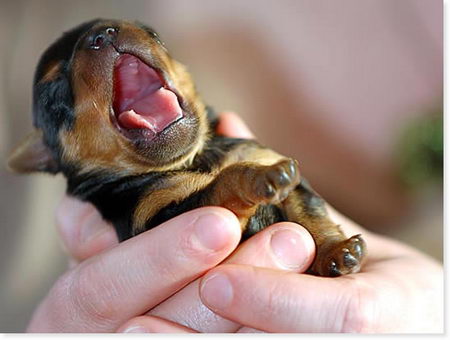 tiny puppy yawning in hands [link]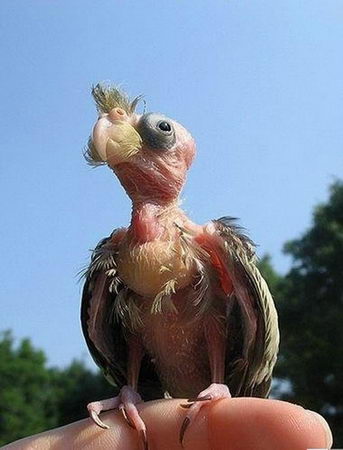 newly born bird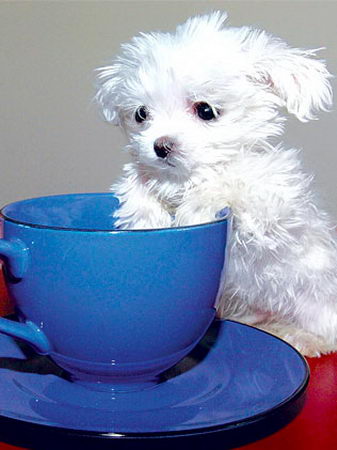 The tiny ball of white fluff is just 8cm tall and measures just over 20cm from his nose to his tail.