Customization and cutting-edge equipment designs that inspire and facilitate kitchen use are critical components of a high-end kitchen. You may be familiar with the typical high-end kitchenware. Still, the most recent innovation—refrigerator drawers—allows householders to experiment with even more unique appliance installations while optimizing usable kitchen space. Double-drawer refrigerators are available in different sizes; visit this site to get different styles of drawer refrigerators.
Reasons for the Differences in Refrigerator Drawers
While refrigerators with under-the-counter choices can increase a kitchen's refrigerator capacity, refrigerator drawers provide two enhanced user features:
Access refrigerator drawers from above make grasping, retrieving, and organizing items easier.
Refrigerator drawers nestle flush into cabinets for a more uniform appearance than wine coolers or beverage centers that take up counter space.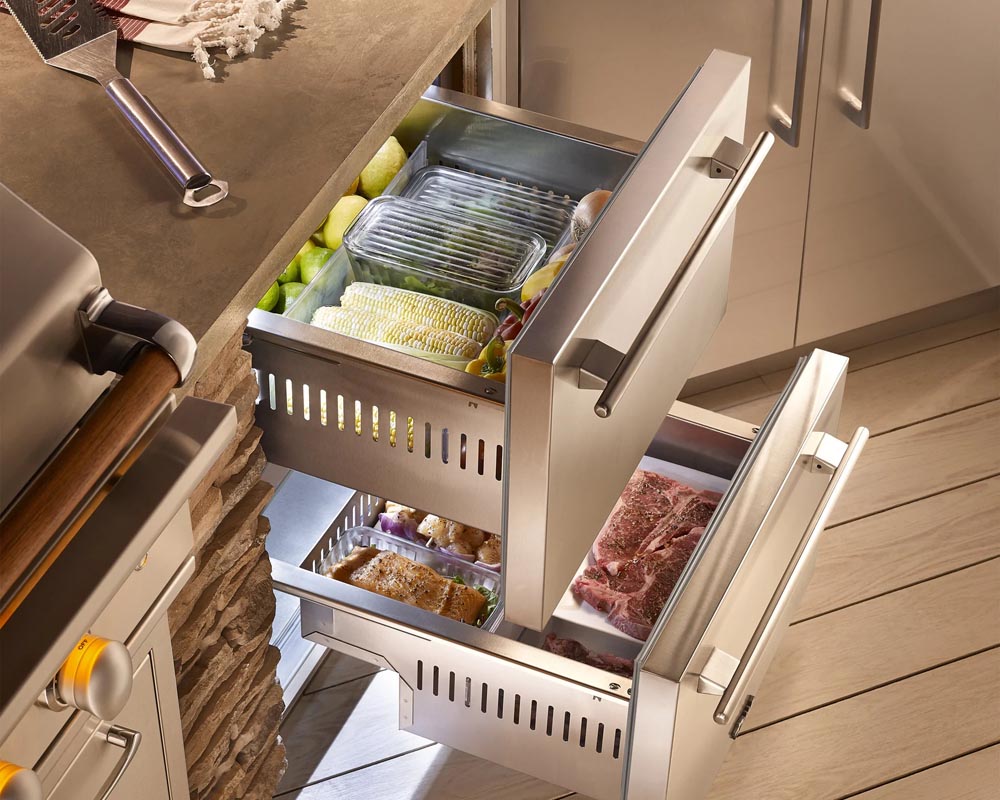 The positioning of kid-friendly products and snacks is also made easy by drawer refrigerators. Parents may encourage good eating habits while freeing up additional space in the main refrigerator that would otherwise allocate to children's food by stocking their food drawer with specific fruits, vegetables, and snacks.
Where Can You Place Refrigerator Drawers?
You'll want to use refrigerator drawers in other parts of your house when you realize what they're utilized for and all they can accomplish for you. The following are three places we like to put our under-counter freezer and refrigerator models.
1. In the Kitchen
If you find that you frequently use the whole amount of space in your standard refrigerator installing a refrigerator drawer is a perfect solution.
2. External Kitchen
Any bespoke outdoor kitchen should consider under-counter refrigerators made for the outdoors.
3. Playroom/Home Theater
If you have a home theatre or casual entertainment space, think about adding an under-counter refrigerator to the design. It's the ideal place to put your favorite beverages and cold snacks. You won't have to rush to the kitchen every time you are thirsty, which is the most significant benefit.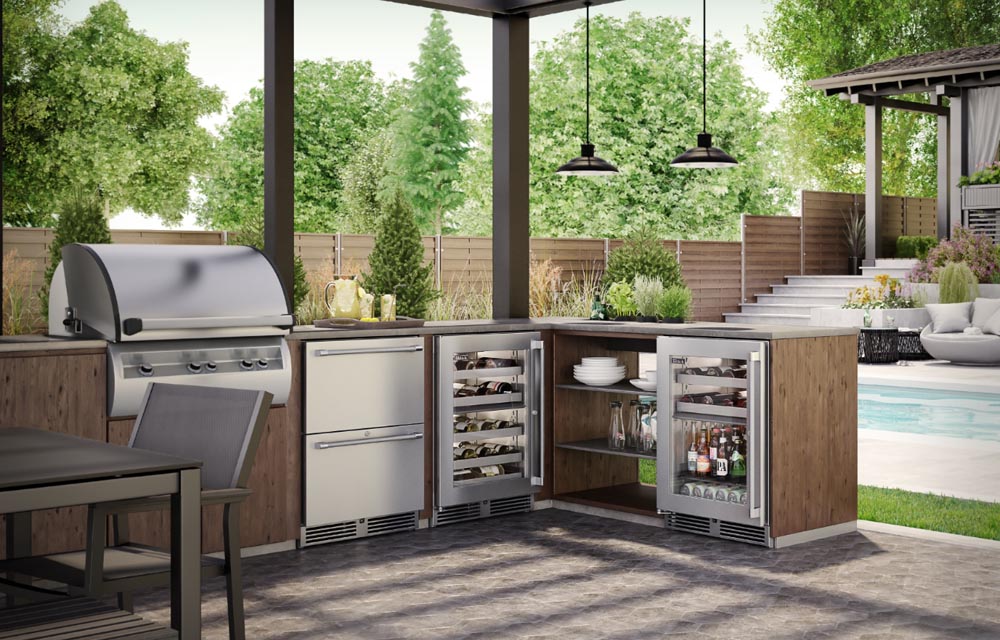 Making the Best Drawer Refrigerator Choice for Your Space
Thanks to the large selection of drawer refrigerators, choosing a manufacturer and model that will harmoniously match the rest of your kitchen's decor is straightforward.
1. Take a look at the brand
For a consistent look in your kitchen, buy appliances from a single brand and line, or, if you're feeling brave, pick a model from a different company. Even enduring favorites from restaurants will be among the brands you come across.
2. Choosing the Style
With so many alternatives, choosing a style that goes well with the kitchen's overall design is easy. While you browse, consider the finishes of the additional kitchen appliances. While stainless steel maintains its brilliant, traditional appearance, silver or brown may give a more contemporary impression. You may also pick refrigerator drawers that are panel ready to give your cabinets a built-in appearance.
3. Amount of drawers
Depending on your demands, there are variants with three drawers, and one drawer in addition to the standard two roomy drawers supplied. The whole unit's drawers may occasionally be chilled. You may quadruple your utility with other alternatives by combining a refrigerator and an under-counter freezer.
4. Sizes
The layout is frequently an important consideration when designing your kitchen. Check each item's dimensions to ensure it will fit snugly in the space left by your bottom cabinets. If a drawer refrigerator is something, you're thinking about, carefully measure the distance you have available and compare those measurements to the refrigerator's specs.