This year is quite a lot different in many ways, including my beloved Halloween. "Thanks to the social distance", we save quite a lot money on candy and treats and in return, many of us choose to spend that on decoration to scare the all the evil things away. Although it quite be a quite year on the street but on the decoration market, it is quite busy and we see some pretty interesting/cool/creepy new designs.
12 Foot Tall Giant Skeleton or Animated Haunted Ghost Mirror or Fire Pit Skull/Demon Log… there are many cools thing you can have at your yard or in your living room. You can always impress your neighbors with the spookiest house on the block or woo your guests at a small small-scale Halloween parties.
12 Foot Tall Giant Skeleton With Animated LCD Eyes [buy here]
This massive 12 foot tall giant skeleton makes quite an imposing presence as it towers over just about everything and has posable arms and creepy animated LCD eyes that move and blink. It includes a metal frame and ground stakes to keep it upright and a built-in timer for the eyes.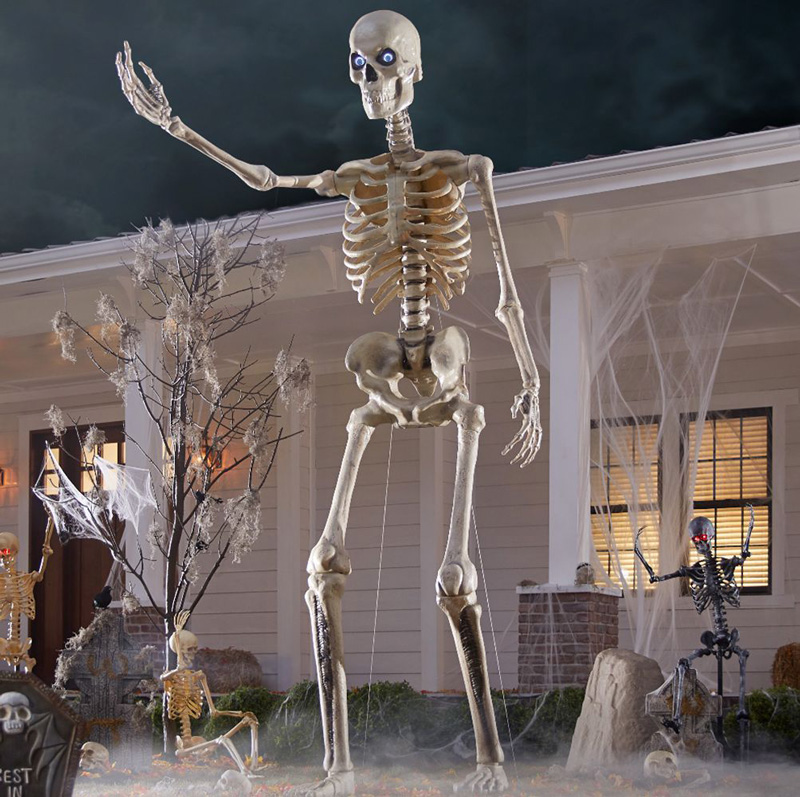 PATCH NYC Scary Skull Incense Burner [buy here]
Create a sophisticatedly spooky atmosphere with our ceramic scary skull incense burner. Place one of the three included sandlewood incense cones, or one of your favorites, on the stand, replace the skull and watch in horror as scented smoke wafts out of the eyes and the back of the skull's neck.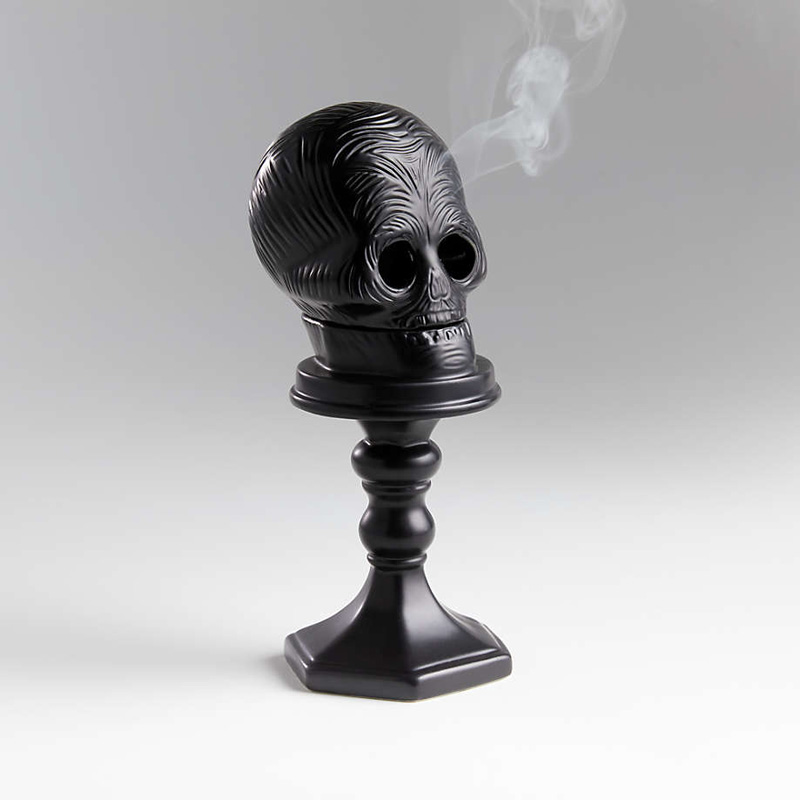 Animated Haunted Ghost Mirror [buy here]
Looks like old style mirror. When activated a face lights up and speaks creepy phrases. Freak out your friends with this scary Halloween prop! Creepy ghostly skull face flashes and speaks! Induction Touch activated for added scare factor.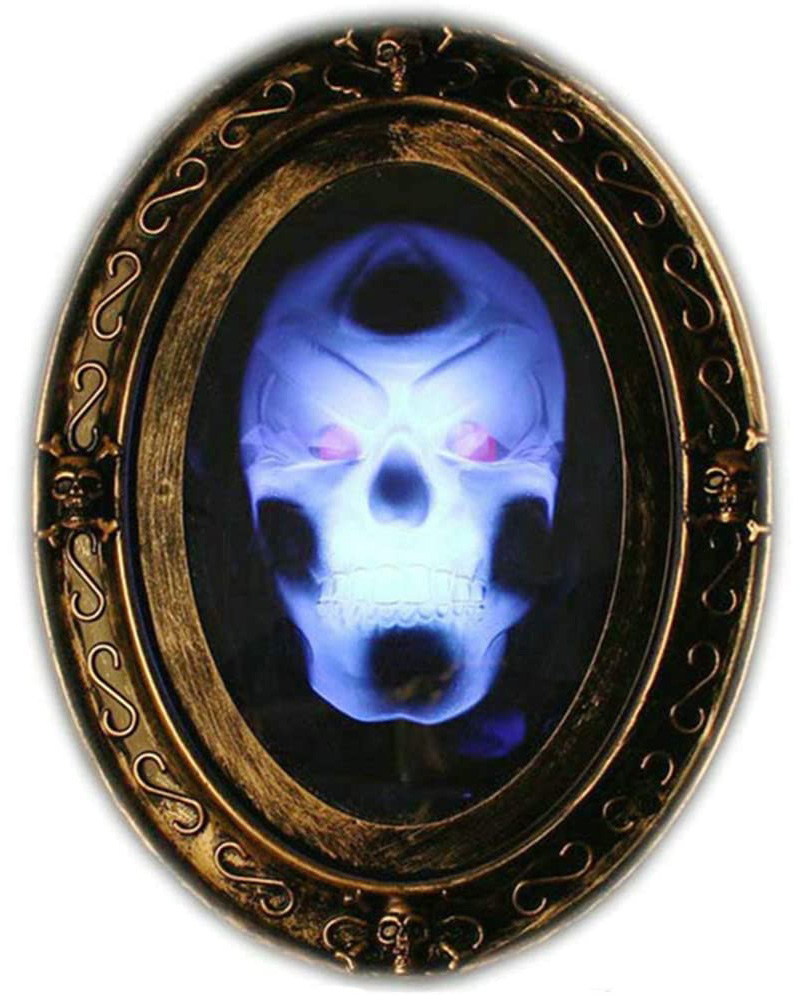 The Grasping Ghoul Haunted Hands [buy here]
This is the pair of hands that appear to reach up from the underworld to cast a ghastly shadow upon a home's exterior. Secured to the ground with an integrated stake, a wire frame covered by nylon mesh forms the shape of two hands and forearms while a 3-watt floodlight creates an enlarged shadow and casts the entire display in a pall of ghoulish green.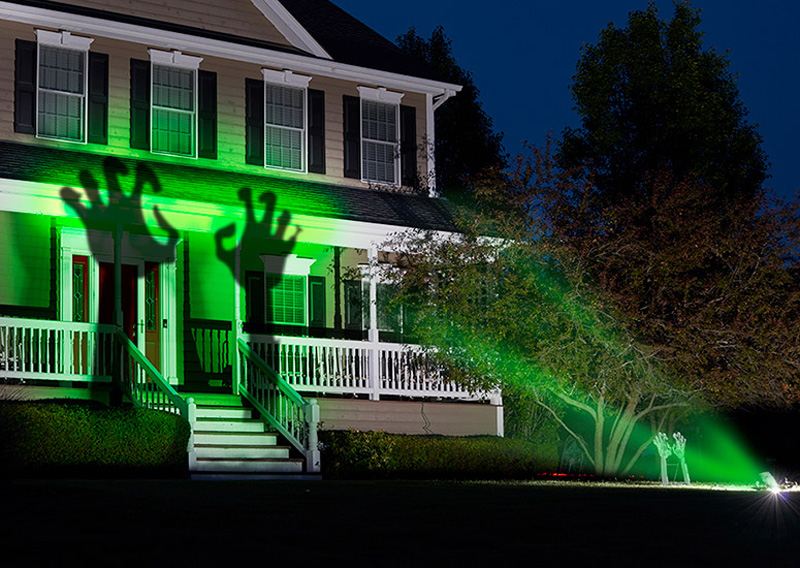 Coffin Skeleton Candle [buy here]
This Coffin Skeleton Candle is a large black wax candle shaped like a coffin that melts down to reveal a spooky metal skeleton laid to rest inside. Perfect for burning during the Halloween season.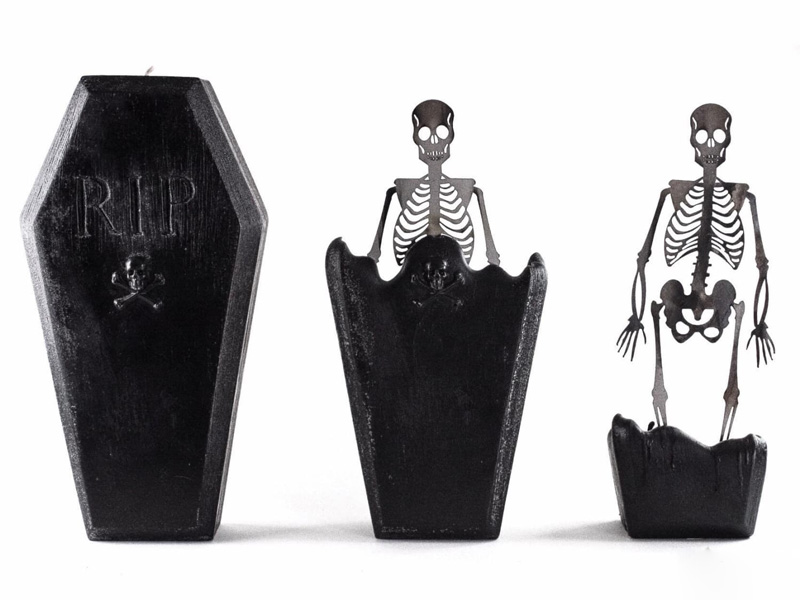 HearthSong Spider Pumpkin Appendages [buy here]
These cool new Halloween Spider Pumpkin Appendages are a set of arachnid parts that instantly turn pumpkins, gourds, squash, and melons into terrifying 8-legged spiders! This reusable set includes 8 legs and 2 front feeler palps made from realistic-looking foam-covered wire that can be shaped for posing and two plastic googly eyes to complete the creepy crawly transformation.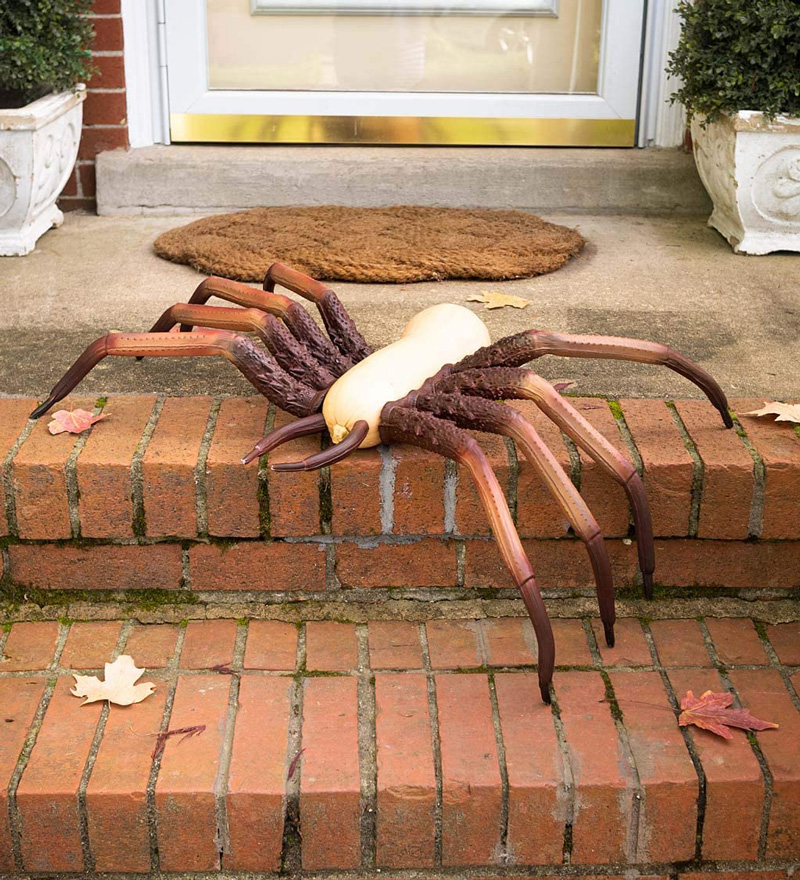 Ceramic Fireproof Fire Pit Skull Log [buy here]
These fire pit skulls are highly detailed, hand-painted with fireproof paint, and extremely durable. Because they are handcrafted, color and dimensions will vary slightly and may discolor in wood-burning fires due to soot. They are made with heat-resistant refractory ceramic fibers with no toxins or harmful chemicals allowing a clean burn to keep your friends and family safe.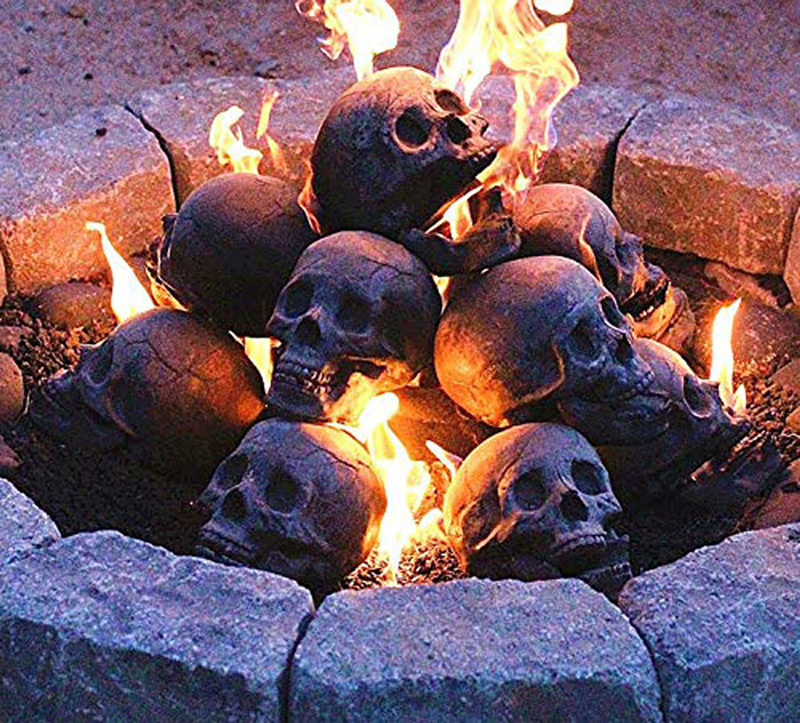 Myard Fireproof Demon Fire Pit Skull [buy here]
While these large fireproof skulls may look like the incinerated remains of a terrifying horned demon in your fire pit with flames bursting out through its eye sockets, it's actually handcrafted in the USA from non-toxic fireproof materials – no demons were harmed. They're heavy duty, weather-resistant, and highly detailed and make the perfect addition to backyard bonfires in the chilly Halloween season or even in your cozy fireplace for Christmas.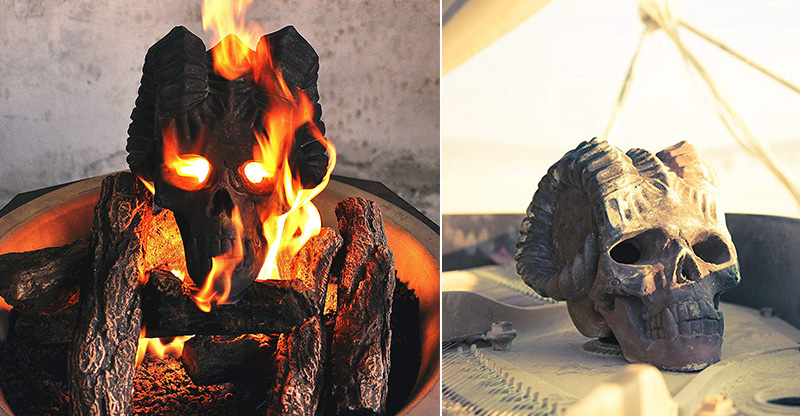 Skull Twig Stems [buy here]
At first glance, these floral stems may look like dried seed pods, but a closer look reveals them to be creepy little skulls that look to have been screaming when they cut picked. Perfect for adding to a floral bouquet of roses with their heads clipped off.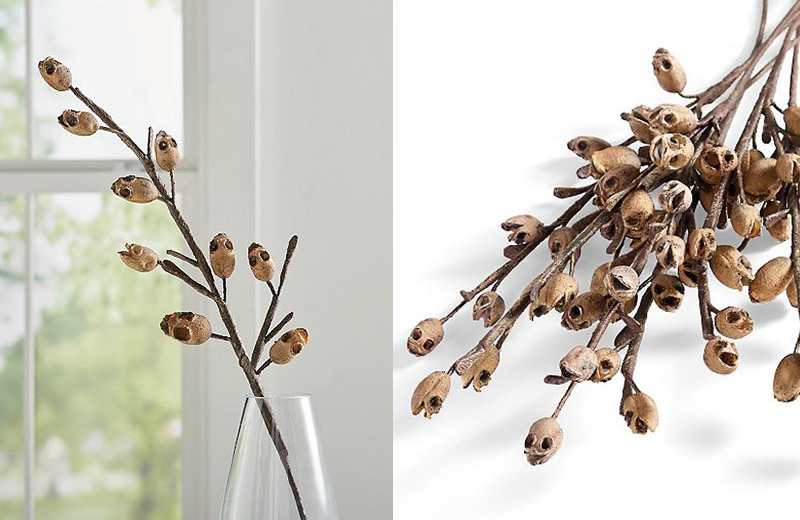 This post may contain affiliate links. If you make a purchase, Design Swan may earn an affiliate commission. Please read our disclosure for more info.