Coronavirus lockdown measures mean many people have to work from home, which also applies to someone used to work on the street, like Banksy. The famed street artist now has no choice but bring his outdoor work inside.
Although we still can enjoy his witty drawing from his Instagram page, his wife is definite not happy about that. I will totally agree with her when I saw the picture Banksy posted. It seems Banksy's bathroom is now a rat playground: One hangs from a light switch by its tail, looking down at another hanging from a towel holder to stamp on a tube of toothpaste that has squirted up the wall. There is even one rat urinating into the toilet bowl!
Great work! Totally don't want these on my wall though!
h/t: cnn.com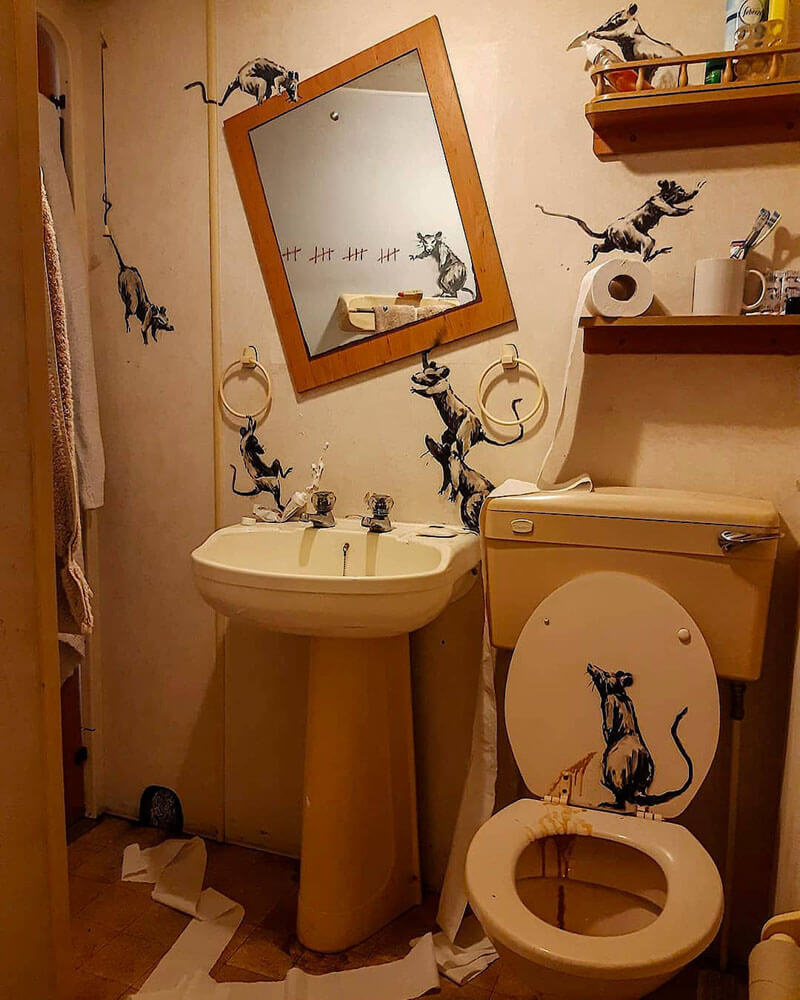 Image belongs to: Banksy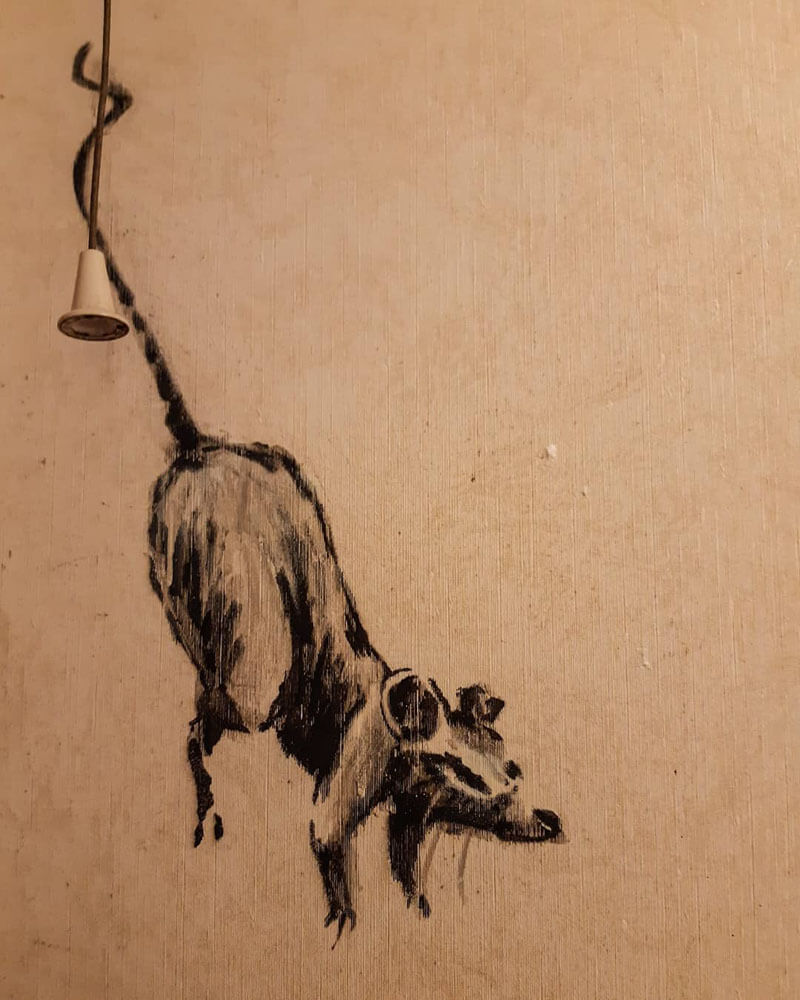 Image belongs to: Banksy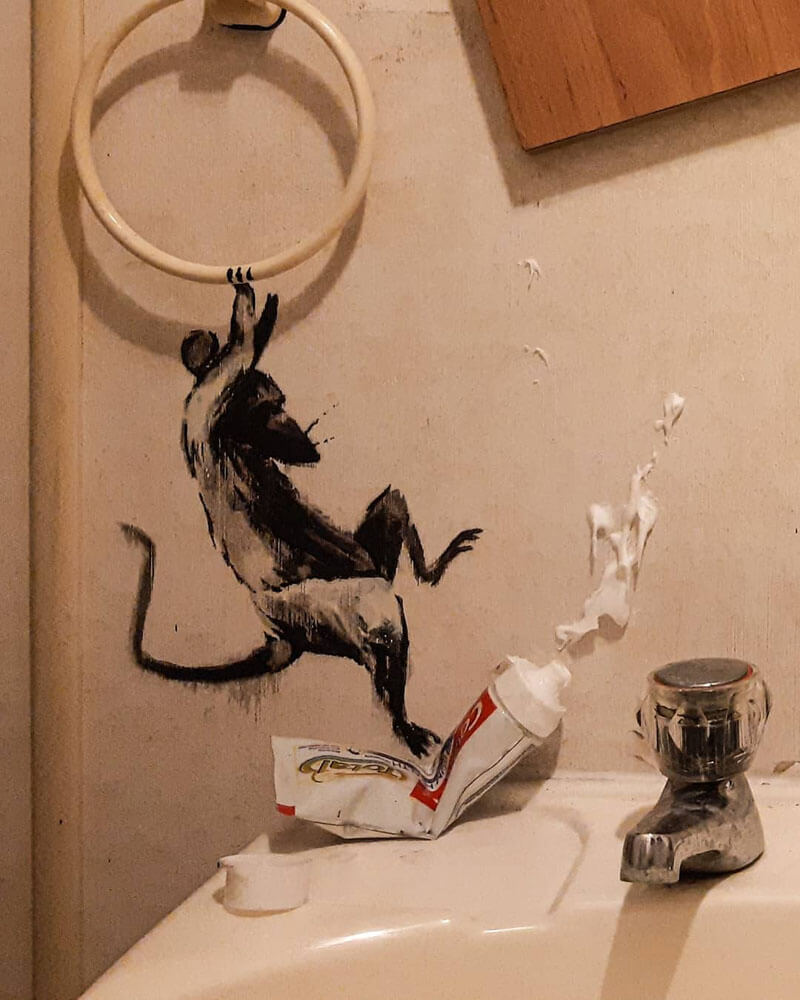 Image belongs to: Banksy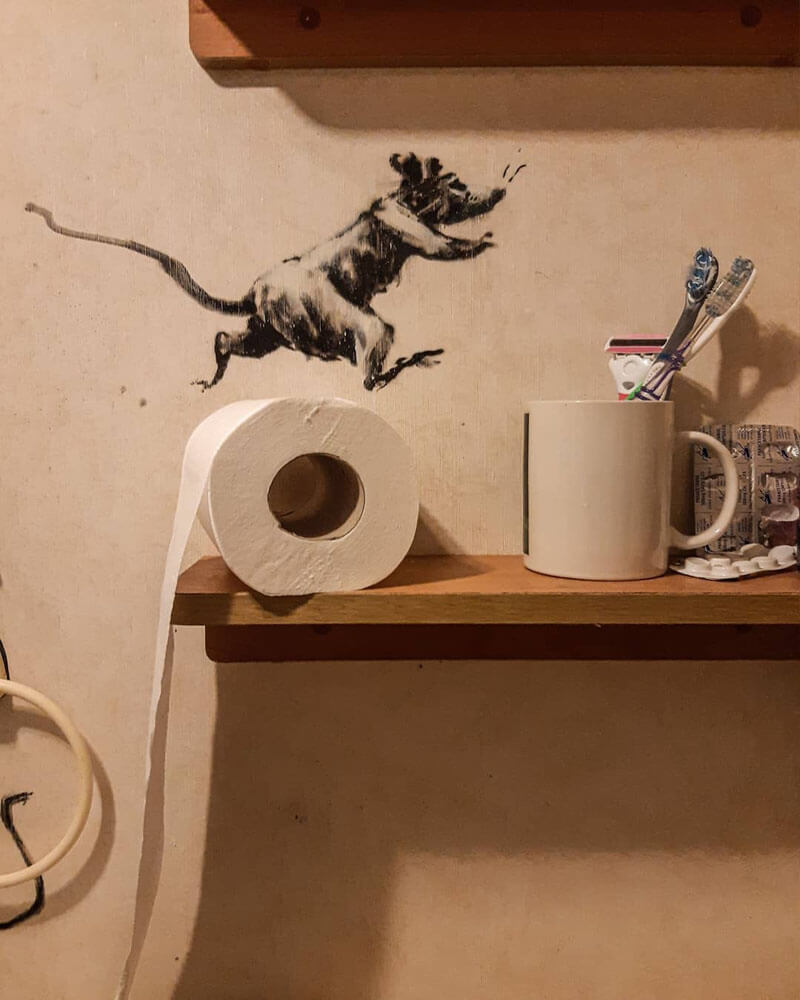 Image belongs to: Banksy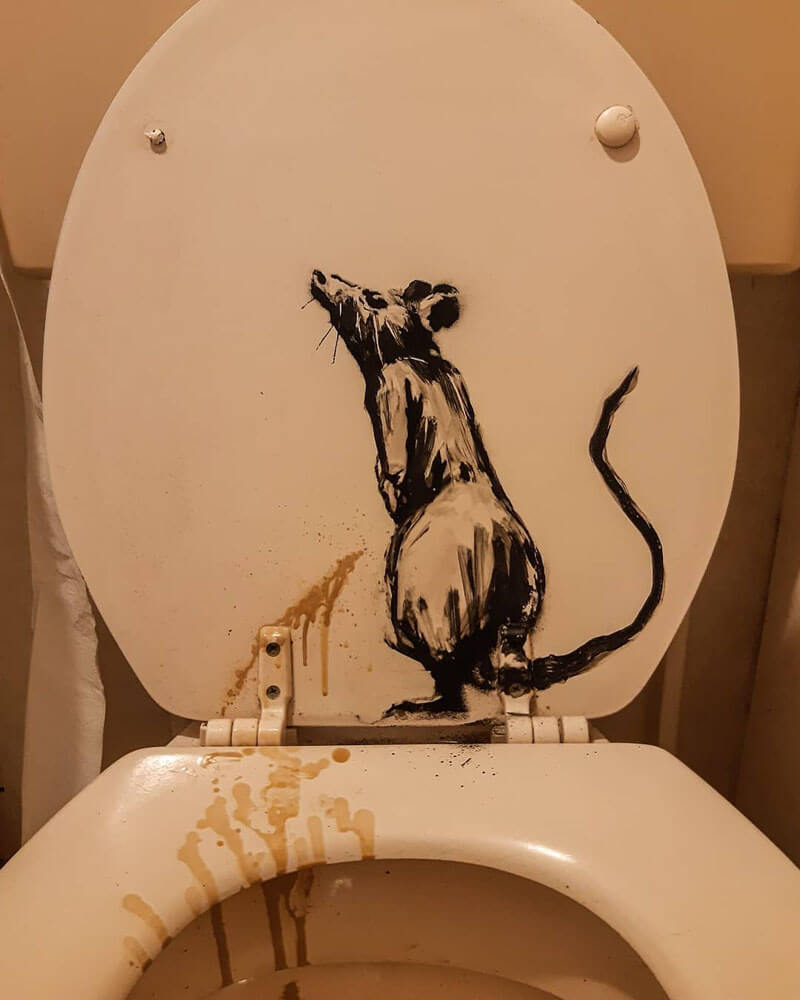 Image belongs to: Banksy