Online furniture sales have increased dramatically in recent years as people take advantage of the ease and accessibility of online shopping. Moreover, the popularity of German-style furniture has grown in recent years, especially in the global online furniture industry, because it has endured, among other options. Its durability, functionality, and timeless colour palette are a few features that attract customers. Not only that, German furniture is an excellent choice for furnishing a living room, bedroom, or office and giving the entire place a premium touch.
However, you would want to look up trusted and reliable German furniture stores from where you can safely shop. In that case, you should check out Erfahrungenscout.de, a popular review collection site in Germany where locals share their opinions on local businesses, stores, restaurants, and more. You can read reviews on the best German furniture stores and designs here.
Why is German furniture style popular to buy online?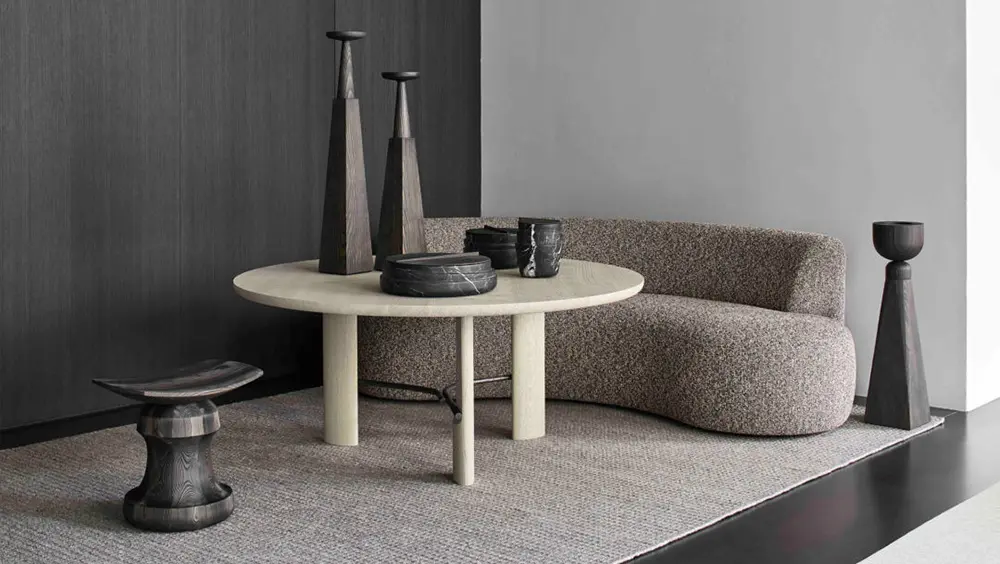 Quality and durability
First and foremost, German furniture is renowned for its quality and durability; Germans are known for their exactness, as shown in their furniture. They have earned a special place because of their detailed craftsmanship and the high quality of their materials. As a result, if you're in the market for durable furnishings, a piece of German furniture would be a good choice.
Functionality as a priority
German furniture is famous for its sophisticated appearance and high priority of practicality—design principles centre on making aesthetically pleasing and functional items. Customers today are looking for furniture that does more than look good in their homes; they want it to improve their lives meaningfully.
Modern, sleek, and moderately decorative
As mentioned above, German furniture is famous for its quality, but its contemporary aesthetic is also widely admired. The simple, elegant, moderately decorative lines and minimalistic designs typical of German furniture have stood the test of time. Young adults and working professionals appreciate the style's clean lines and understated sophistication.
Versatility
The adaptability of German furniture design is another reason why it is so common to find it for sale online. German furnishings are adaptable enough to work in contemporary and more conventional dwellings. Its simple form makes it a flexible choice for those who enjoy rearranging their furniture to achieve a new look.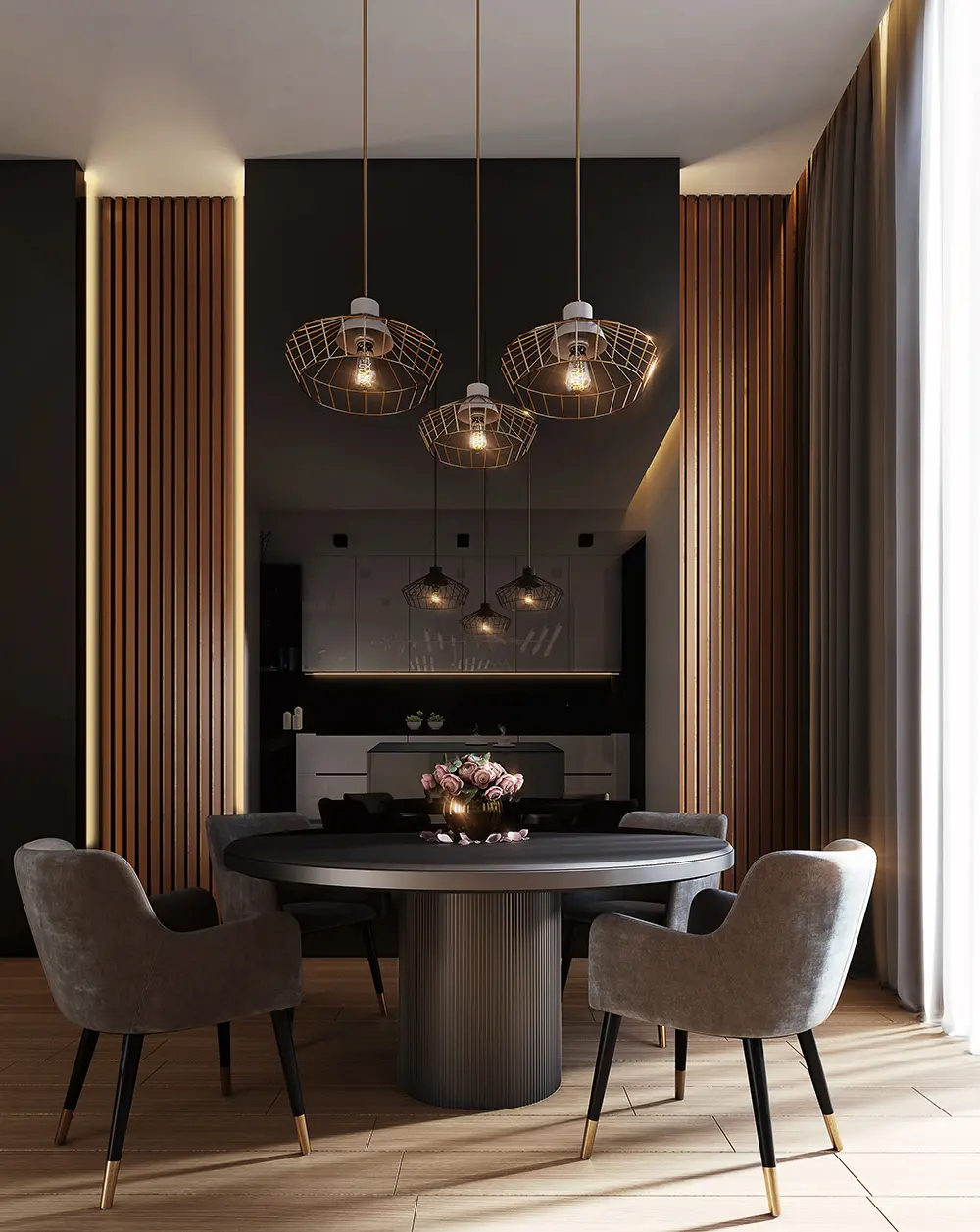 Attention to Ergonomics
German furniture's commitment to ergonomics is a central selling point. German designers prioritise user comfort and satisfaction when designing a product. From chairs that encourage healthy posture to couches that beckon you to relax, they create every piece of furniture with the user in mind.
If you are planning to buy similar furniture items, stores like AndLight can be of some help to you. However, it is important to take a look at AndLight Erfahrungen (reviews) and see what others say about them. The store usually stocks a wide selection of plush seating options. In addition, they carry many decorative items that are both high quality and modern in design.
White and brown combination
The exquisite colour palette used in German furniture design contributes to its widespread online popularity. The soothing white and brown colour palette is a common motif in German furniture design. This colour scheme is calming and versatile, working well with various decor styles while maintaining classic elegance.
Soft contours and angular furniture
German furniture has characteristics with a remarkable ability to combine sharp angles and gentle curves without losing their identities. The unconventional combination of design elements creates a pleasing visual balance that is captivating and comforting.
Customisation Options
Many popular German furniture manufacturers allow their clients individualised finishes and upholstery choices. Online shopping is appealing because customers can tailor their purchases to their tastes by adjusting size, colour, and extras.
Online convenience
German furniture style also provides many benefits when shopping for home furnishings online. The online ordering processes of many German furniture producers have been simplified, allowing customers to buy the company's wares with a few clicks. Flat-pack furniture is standard for German imports because it cuts down on shipping costs without sacrificing convenience.
Eco-Friendly choices
German furniture makers recognise the importance of minimising their impact on the environment in today's conscious world. Many businesses have adopted eco-friendly manufacturing practices, such as using renewable resources and recycled products. Online consumers who value sustainability and want to make ethical home purchases will appreciate this focus.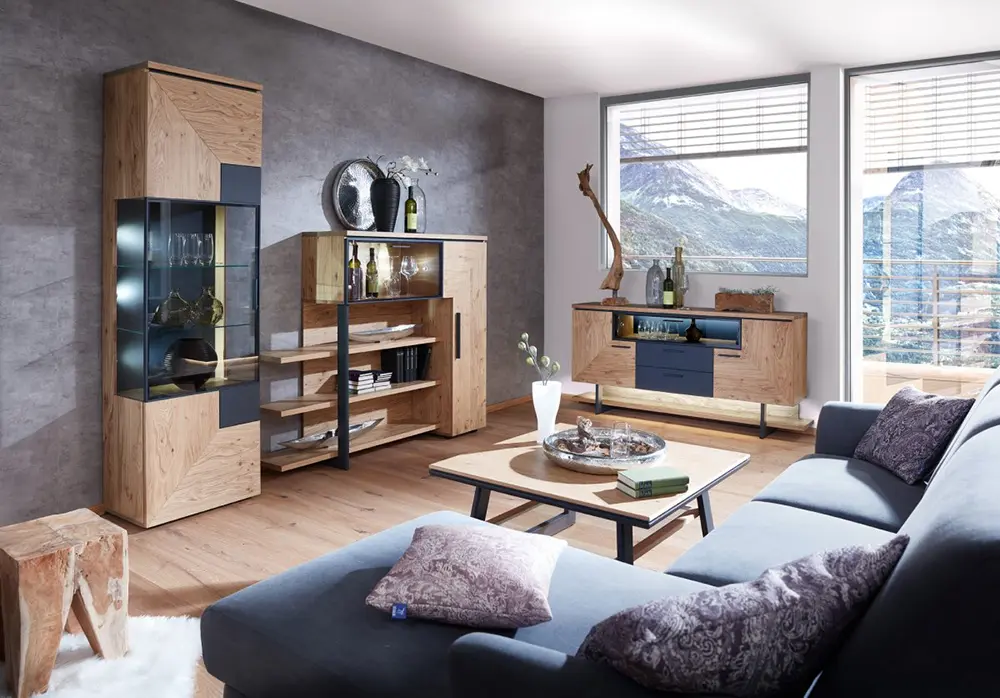 Famous online German furniture stores
Otto.de
Due to their dedication to quality, affordable prices, user-friendly website, speedy delivery services, sustainable policies, and focus on customers' needs, Otto.de has become one of Germany's most famous furniture retailers. Otto.de has established itself as the go-to destination for customers seeking stylish and affordable furniture solutions in the German market due to its trustworthy reputation and history of providing high-quality furniture options.
Xxxlutz.de
For many reasons, Xxxlutz.de is a famous German online store. First off, its extensive and diverse product catalogue includes furniture, home decor, and more to meet various customer needs. Partnerships with top furniture manufacturers and private label products demonstrate the brand's commitment to quality. The website's straightforward interface makes online shopping accessible worldwide. Xxxlutz.de's competitive pricing, promotions, and delivery services attract international customers seeking high-quality, affordable furniture and home goods.
Home24.de
Home24 is another one of the famous online German furniture brands. You can avoid the hassle of driving to multiple stores in search of the right piece of furniture by going straight to an online marketplace like Home24. Before IKEA, Home24 was Germany's most popular online furniture retailer. If you visit a German friend, you can bet you'll recognise much of the furniture from IKEA or Home24.
Conclusion
The German furniture market is particularly fruitful because the country is one of the EU's top exporters. In a digital era, where consumers value quality, aesthetics, and functionality, German furniture style leads the online market. Tradition, craftsmanship, sustainability, and ergonomic design make it timeless and versatile. German furniture blends art and function, making it ideal for small apartments and large villas. Online shopping is changing how we buy home furnishings, but German furniture style remains a top choice for those who want the best for their homes.