Pet-owners love everything about their pets – it's great to have a pet as they can have an invaluable impact on our lives. It is common to see some owners being influenced by their pets so much that their whole world revolves around them.
It has been seen that some people with pets often make the most important decisions of their lives based on their pets. For example, monthly budgeting, daily routine, location of the house, and work schedule. Amongst these – the most challenging one is to choose and maintain pet-friendly furniture for their home.
Furniture for All
Picking the right furniture is not easy, but if you select wisely it can save you from issues like damaged furniture, repair costs, and frustration. Pet-friendly furniture is likely to eliminate the possibility of all the scratches caused by your pet's paws and claws. The wrong type of furniture, on the other hand, might end up all ruined within a short period. Cleaning layers of shed hair and various stains left on surfaces might feel like an endless task.
Big news: Some leading home furnishing retailers have started to introduce furniture to solve this problem. So even if you are located in Perth, Australia, you should be able to find furniture for your little family member.
If you are a pet owner then you must be aware of some additional concerns as well – other than your furniture being damaged. Pets are the only source of contamination from carpets which can get soiled from dust and dirt brought inside by your pet. We highly recommend doing more than just vacuuming to get rid of invisible germs. Services like Carpet Cleaning Perth can take care of the germs in your carpet.
Let's talk about how to select pet-friendly furniture to make your life easy. The best way to deal with such a situation is by knowing the different ways pets often damage furniture, and the factors to consider when buying suitable furniture.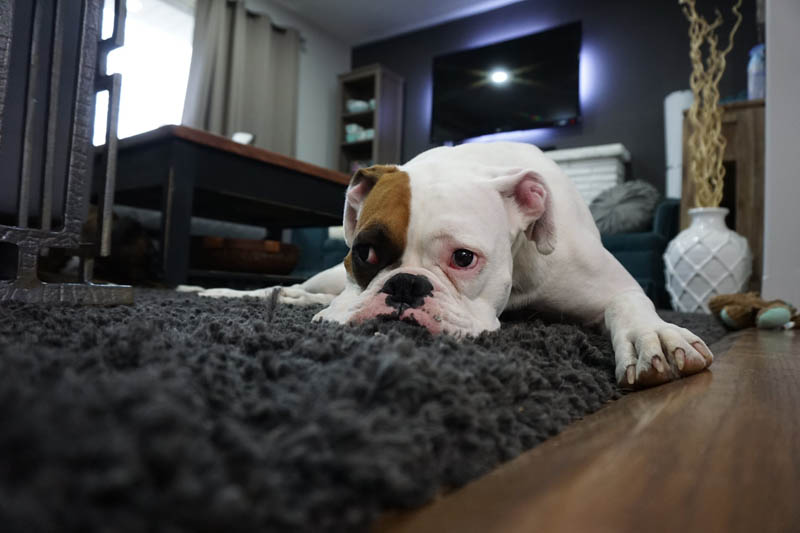 Can these Little Paws and Claws Damage Furniture?
Yes, they can! If you are a pet owner you know how easily these animals can cause serious damage. Most dogs and cats are quite innovative – constantly coming up with new ways to leave their mark on your favourite sofa. The most common ways are:
1. Fabric Tearing
While dogs will unintentionally scratch and damage furniture fabric, cats do it deliberately. Scratching continuously will ruin the surface of any furniture – but the damages on woven fabric are usually the worst.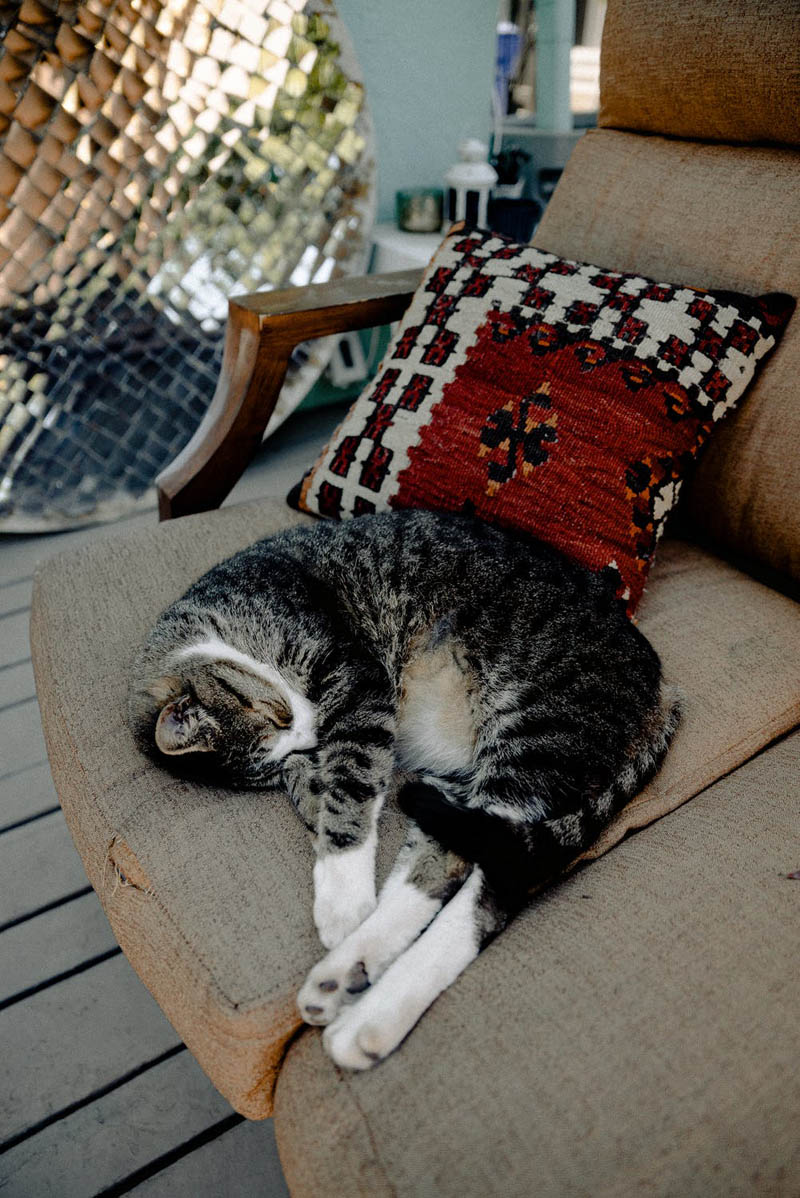 2. Scratching Wood
Scratching on any surface is a very common behaviour of dogs and cats. They sometimes take pleasure in scratching wood surfaces like chairs, tables, ottomans, even sofas.
3. Chewing Furniture
It is true but not so common. Some of the more anxious pets would spot the legs of the table or sofa and start to chew.
4. Furniture filled with Saliva
This is the main source of stains on sofas and chairs. Usually, urine is never an issue for well-trained pets, but sometimes there can be dribbles or a few drops that need to be cleaned immediately.
These are some ways your furniture could be damaged, let's navigate you with a few tips and tricks that can prevent them.
What Kinds of Characteristics Should You Look For?
Having identified the possible ways your furniture could be damaged by your pets, let's jump into the factors to consider selecting furniture and fabrics. You'll be glad to know that some fabrics handle scratches better than others, so here is a list of criteria you should consider while buying your furniture.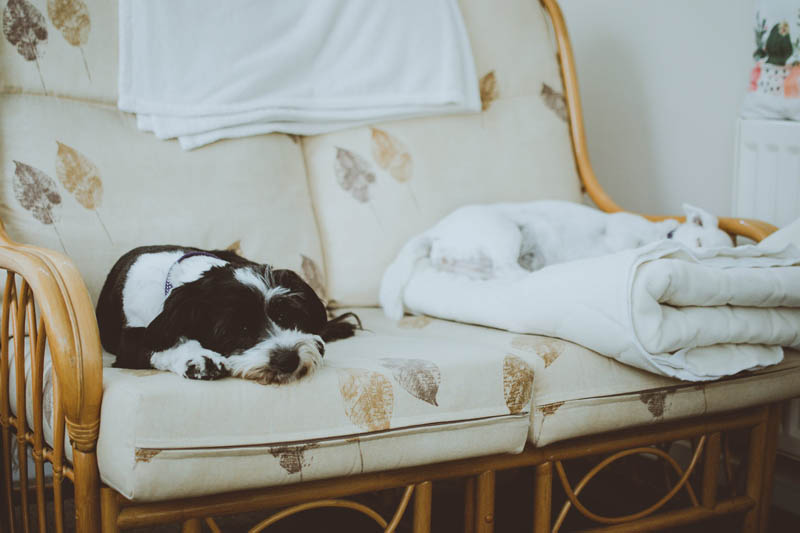 Easy-to-Clean Fabrics
Pets get dirty occasionally, even if they are extremely well-maintained. So it is ideal to select furniture or fabrics that are easy to clean. Like, furniture with synthetic, leather or denim upholstery can all be cleaned easily.
Pet Hair Resistant Fabrics
If you are a pet owner, you will be finding shedding hair everywhere around the house. Most of the hair gets caught up in the furniture which can look terrible and leave a bad odour too. It can also be the cause of allergies.
Durable Fabrics
Choosing durable fabrics can make a significant difference. You will come across lots of wear and tear on surfaces, so it's ideal to pick something that is pet resistant, which is easily available in Perth. In other words, you should avoid soft materials like silk or linen for your furniture upholstery.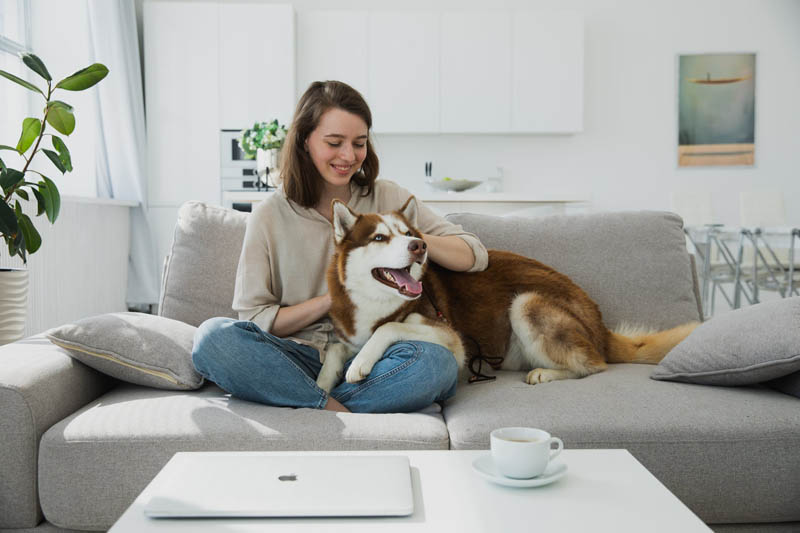 Thick Finishes
For wooden furniture – it is advised that your furniture has a top layer of polyurethane or varnish to protect stains and other marks. These finishes can often prevent the wood from paws and claws. You can perhaps look for options based on high-end and thick finishes to decorate the interior of your home.
Conclusion
The best way to maintain the cleanliness of your home and protect your furniture is to keep your pet off them. It is not as easy as it sounds. But, you will notice that training your pet in this manner will make your life easier.
Be consistent, for example, refrain from cuddling with your pets on the sofa or couch. Remind them to behave by talking to them when they are your precious furniture. Discipline them to maintain house rules, and also reward them for their good behaviour so that they have something to look forward to. This will help you have an improved relationship with your pet as well.
As for your Perth bedroom furniture and other possessions – keep your pets away from them. It can be done simply by keeping your bedroom door closed, or putting your belongings away from them – because nothing spells disaster like your furniture in a house with pets.