Everyone who has a cat knows that they can sleep anywhere they want. But cat owner still want to provide some comfy bedding for our beloved feline friends. But sometimes, we might go a bit further.
Like leading Japanese pet products manufacturer Felissimo, after their first creation of fruit tart cat bed, they just released another mouthwatering cat bed – Crepe Omelet Cat Bed.
A perfectly fried golden omelet-like crepe, surrounded by strawberries and kiwis, makes the perfect setting for your cat to look like a yummy dessert filling.
The cover of the "crepe" has a snug fit that will convey an immediate sense of security and comfort, while the dimensions are ample enough to accommodate basically all cats – and even some small-sized dogs.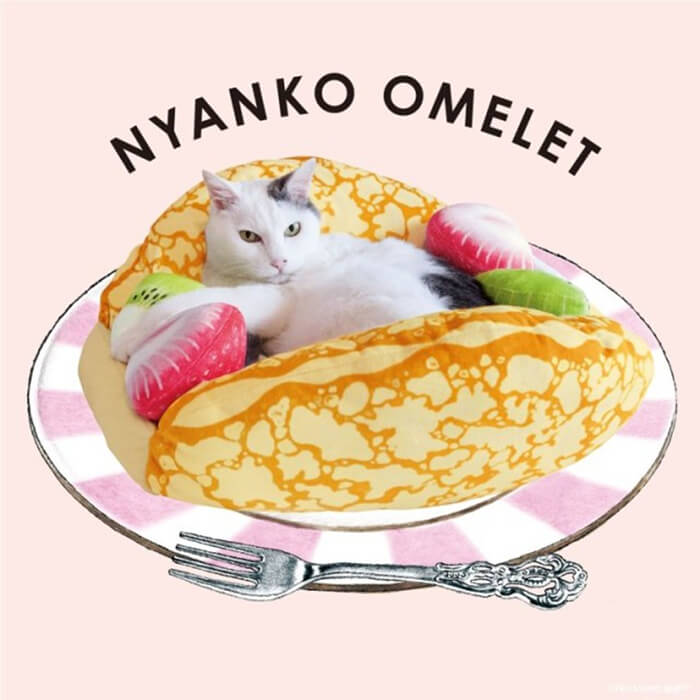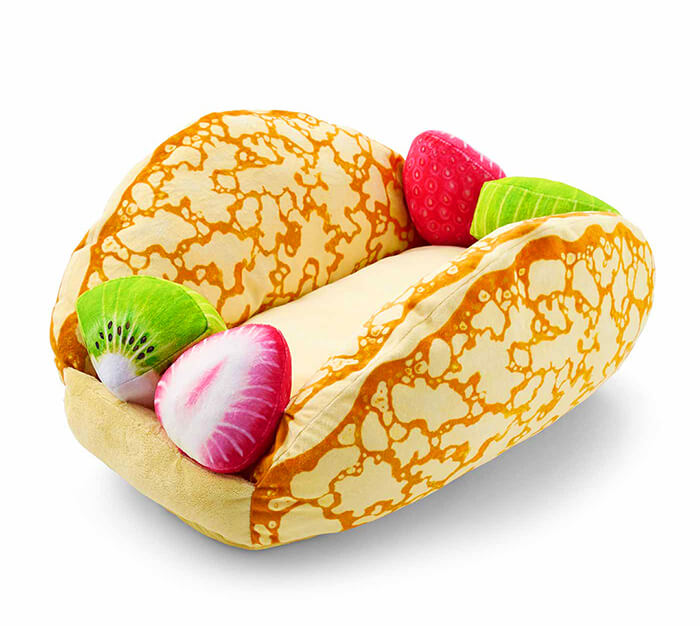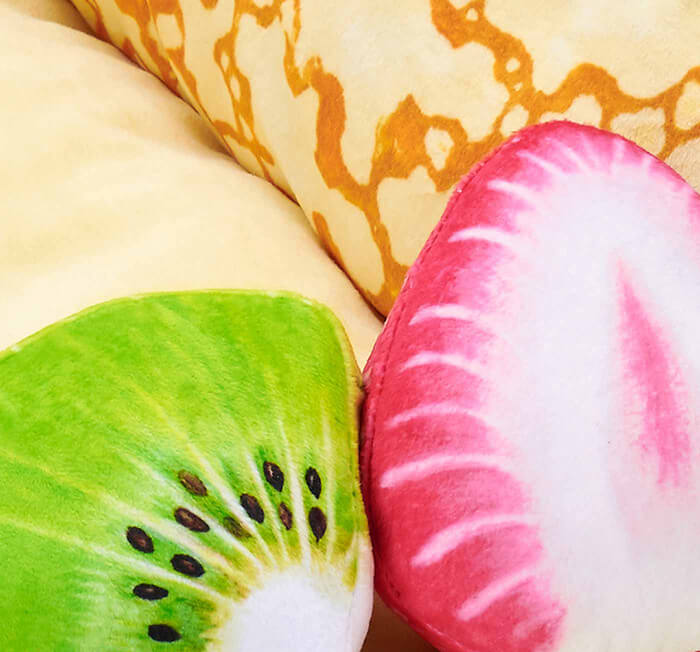 Specification:
Dimensions: 26 x 22 x 47 cm (10 x 8.6 x 18.5″)
Material: polyester 100% (not machine washable