Beautiful and Elegant Rounded Loft Design in Prague
We have featured many home design on our site, and today we will bring you another interesting one – rounded loft. Designed by Prague-based studio A1 Architects, the beautiful duplex in this post is the result of turning a former attic space into a beautiful contemporary 2,368 square-foot home with high-end finishes and custom pieces.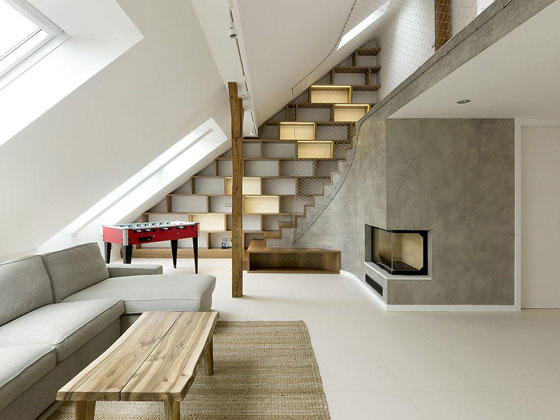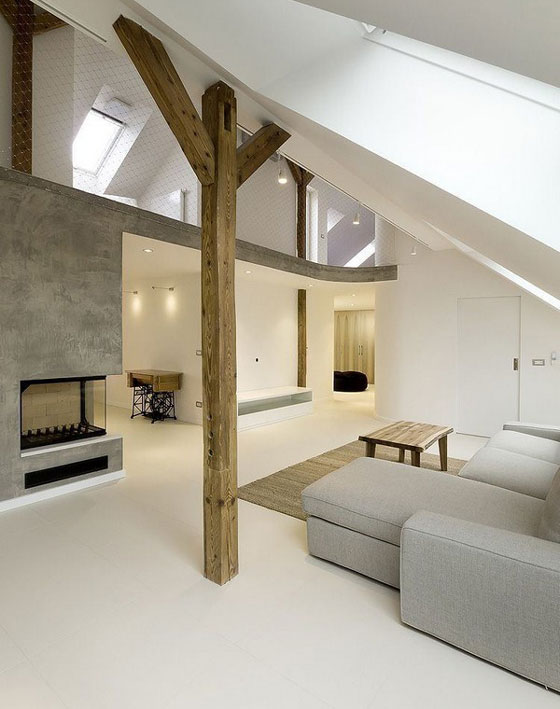 The idea behind this design is to create "boundless" space. The private spaces such as bedrooms are of course separated, but the rest of common activities rooms are connected within one fluent space. To reach specific fluency of space designers decided to round off some of the interior corners, which finally give the space its unique smooth character. Due to these softened corners one moves and feel simply free and the boundaries of walls somehow disappears. Even the staircase with integrated fireplace and library climbs up in rounded corner. For me, we really like the integration of bookcases and stairs… And look at those nets around the stairs, that is really unique and unusual elements in the interior design. [source]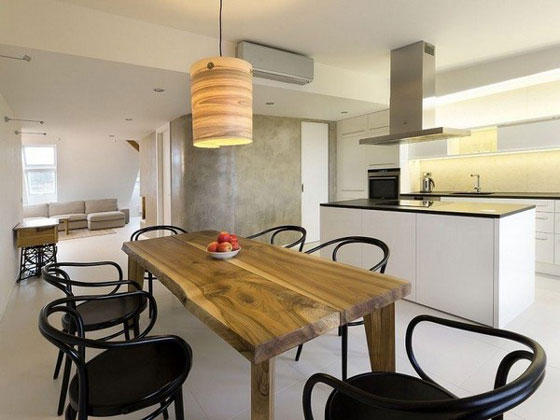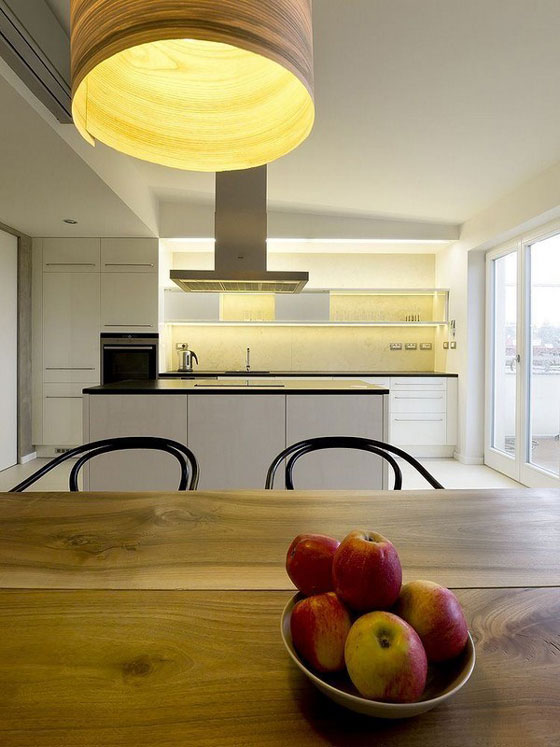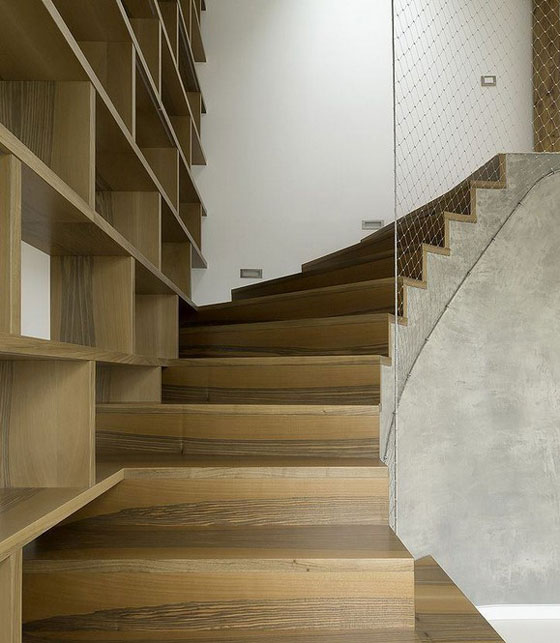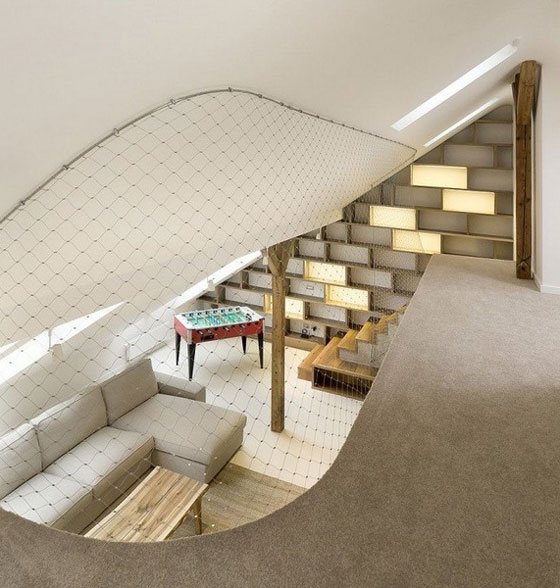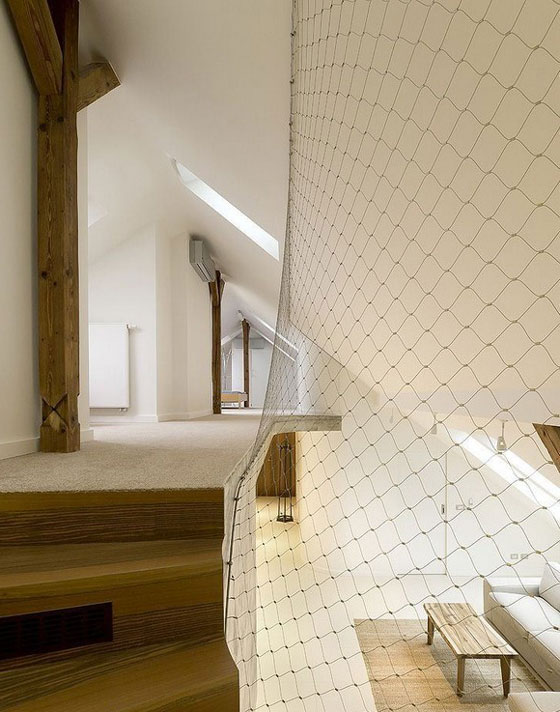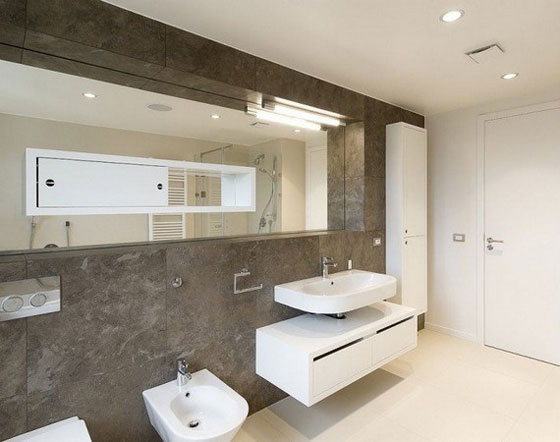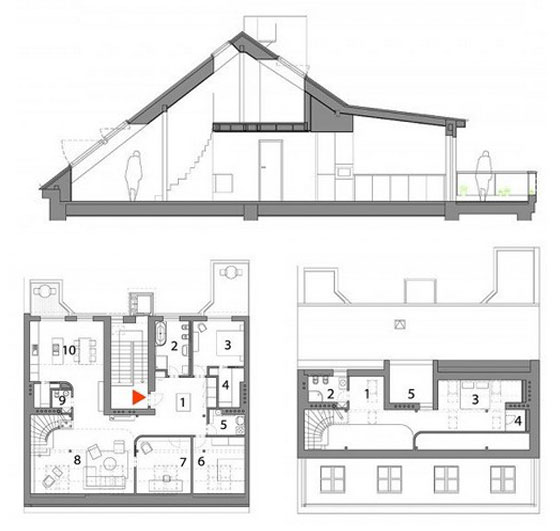 Thank You for Reading Our Posts. What's Next?
Share this post:
Follow our updates:
Read related posts on our site:
Leave us a Comment:
Other Design Articles You May Find Interesting
Loading...