Playful Animal Shaped Furniture by Marcantonio Raimondi Malerba
Inspired by animals and their shapes, Italian designer Marcantonio Raimondi Malerba designed a trio of playful animal-shaped storage units – called "Sending Animals". Made from wooden shipping crates, these ingenious storage units can fit in any room and easily become a serious conversation starter. Looking like the silhouettes of 3 crated farm animals– a goose, pig and cow, these open up to compartmentalized storage that is fun to arrange your goods in and put the furniture on display for all to see.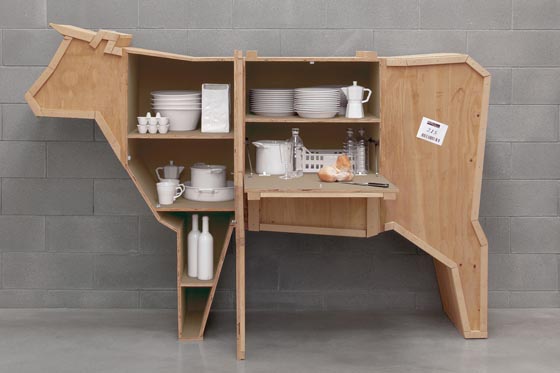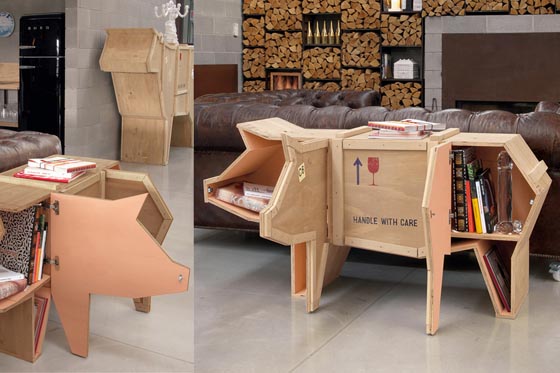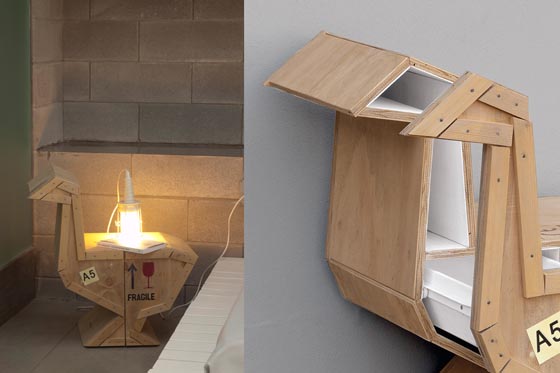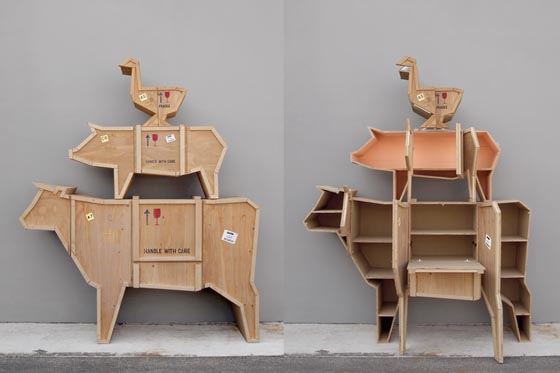 Thank You for Reading Our Posts. What's Next?
Share this post:
Follow our updates:
Read related posts on our site:
Leave us a Comment:
Other Design Articles You May Find Interesting
Loading...