Talented Musical Mice – Way Too Cute
Today, let's meet two talent mice belonging to Roosendaal who have been trained by their owner to hold tiny instruments in their paws.
Single Ellen, from Roosendaal, Holland, revealed her pair of rodents are "really talented actors." She said: "I never used to like rats, in fact, I really hated them. But when I bought these two I realized they were very intelligent and clean animals"
After training, the "very intelligent" creatures eventually learned to hold everything from panpipes to flutes. (not really playing. lol)
And the last two… I know it is not related to musical instrument. But you have to see it…our mice parent with their cat baby. lol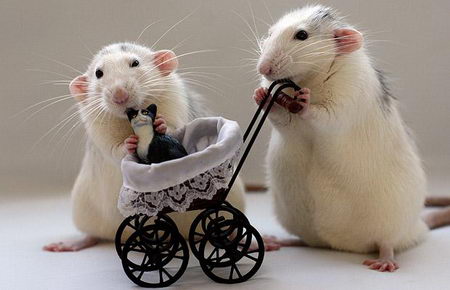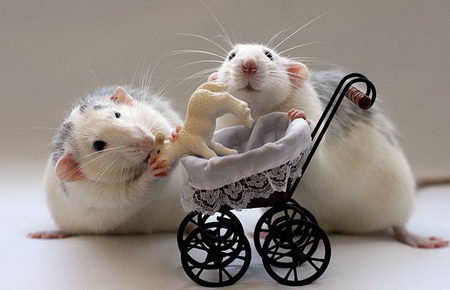 For more great photos from Ellen, visit her website by clicking here.
Thank You for Reading Our Posts. What's Next?
Share this post:
Follow our updates:
Read related posts on our site:
Leave us a Comment:
5 Responses already, click here to leave your comment.
Other Design Articles You May Find Interesting
Loading...