How to show your power wide lens feature? Omax Lens came up with a smart idea to convince us how powerful the lens is. The campaign name is "Mysterious coincidences "Unnoticeable wide lens photo shoot".
The people with camera seems to take photos of something else, but you guess, what is his real target? lol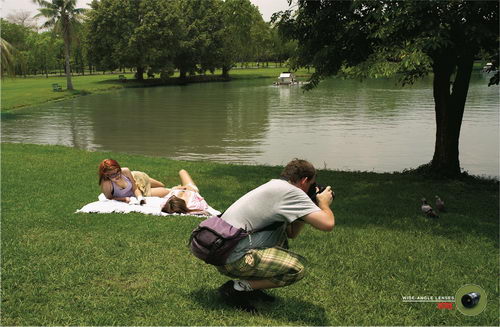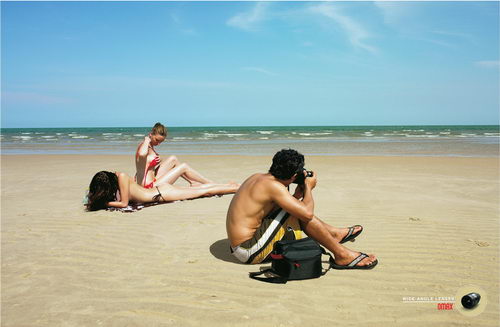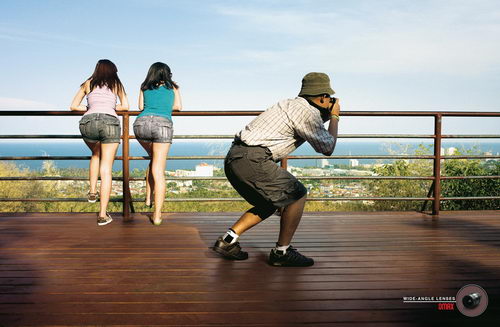 But I found anther one using same idea from Leica: Backpack. I am not sure which one is the first.