Every home cook needs a well-stocked kitchen, complete with sets of sturdy, well-made potholders and oven mitts. Creative oven mitts and potholders add personality, color and interest to a kitchen's decor as well as provide protect to keep your hands from being hurt. Check 12 Useful Oven Mitts and Potholders in this post, golver, mitt, holder and grips! It will be a perfect gift to kitchen lover or yourself in this busy season. as anyone who has spent any time in the kitchen knows, being burnt is not fun!
1. Fred Bananahandle Gripper [amazon]
You've never seen a chimpanzee burn himself on a hot pan, have you? Of course not. That's because BananaHandle's heat-resistant silicone construction protects hands, both human and primate. Slide the ripe yellow peel onto any pan handle and you're fully protected, hands down.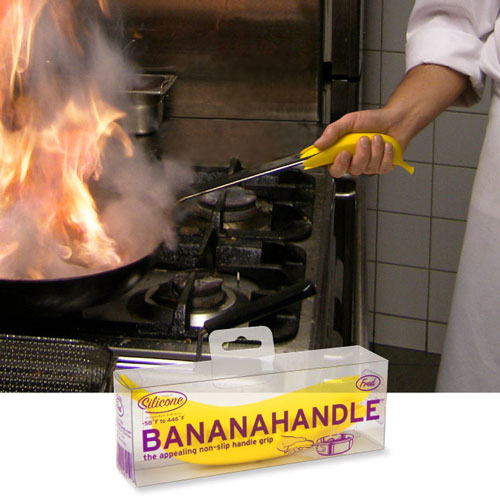 Continue reading