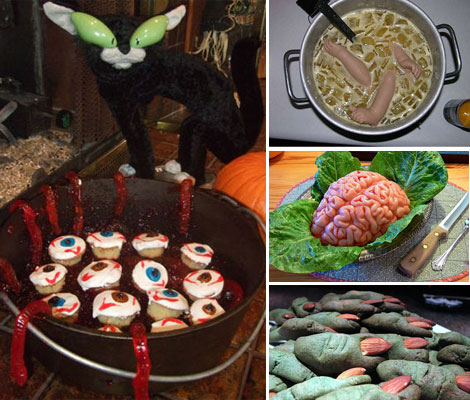 One more day….Then it is Halloween… Got everything ready for the scary Halloween Party? Still looking for some creepy/bloody food idea? Hera you are, 10 Creepy and Scary Halloween Food, from appetizer to main course to desert, coming with impressive drink and fruit….Also, just like I said in my previous post [Halloween Geek Gadget Celebration], some of the food / ideas presented here are really creepy and disturbing… So, get yourself ready… And Let's begin the journey of Creepy and Scary Halloween Food Idea
** If you want to know exactly receipt, click the link after the title
1.Scary Chopped Fingers.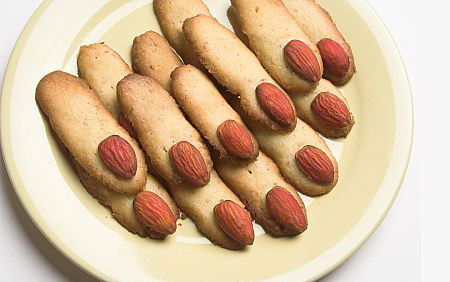 Not enough? Check the next greenish witch Finger
2. Witch Finger Cookies [link]
Ingredients: Butter, sugar, egg, almond extract, vanilla extract, flour, baking powder, salt, green and red food coloring, blanched almonds.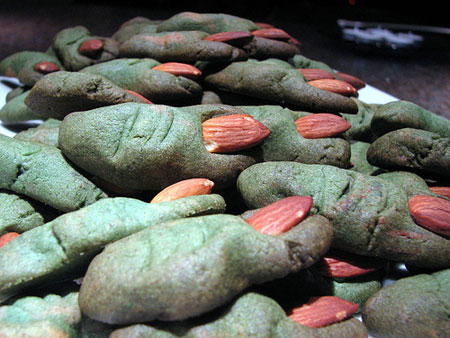 3. eyeball cupcakes in a cauldron of red jello and gummy worms. [link]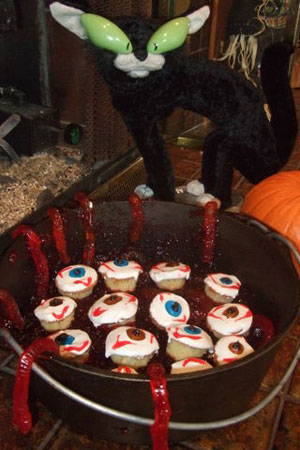 4. The Long Pig. [link]
Ingredients: Boneless meat, lettuce, garnish for decoration.
The Long Pig was covered with a large sheet of tinfoil, and was the centerpiece.it is a skeleton torso with a tin-foil lined chest cavity that contained a mixture of BBQ beef, garlic, sausage, and Chinese BBQ pork.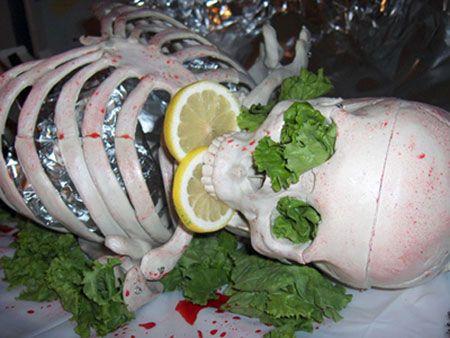 5. Gory and gross intestines [link]
Ingredients: 1 pound (400 grams) packaged puff pastry, 1 recipe of guacamole (or filling of choice), 1 egg, beaten, food coloring and a small paint brush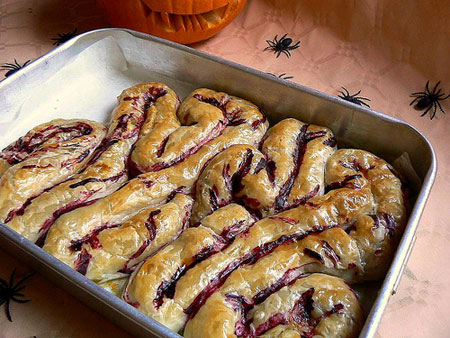 6. Chilled Bloody Heart [link]
Ingredients: strawberry Jell-O, gelatin, evaporated milk.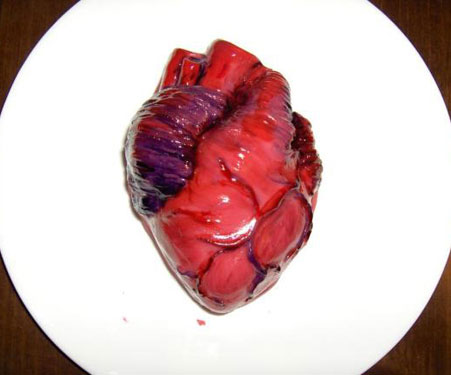 7. Jello Brains! [link]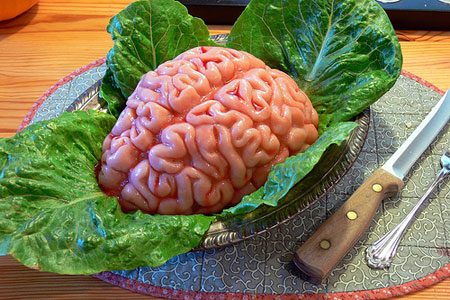 8. Chocolate Brains! [link]
Ingredients:white chocolate outside and red velvet cake inside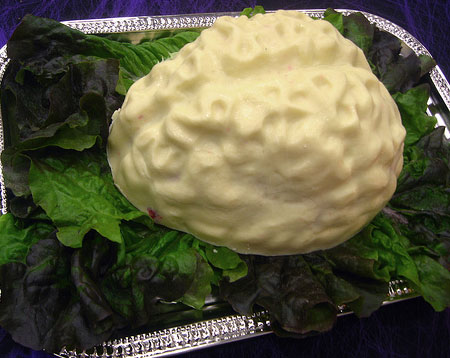 9. Watermelon Brains! [link]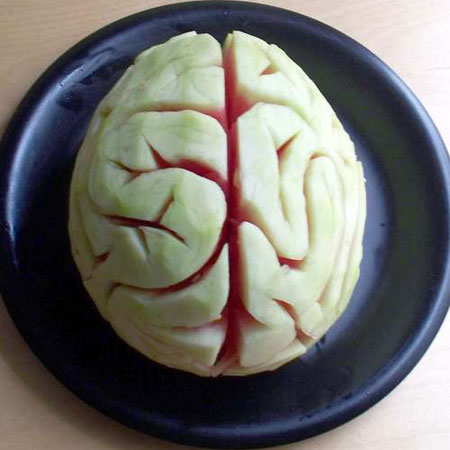 10. Bloody Halloween Punch [link]
Ingredients: * 1 quart fresh orange juice, not from concentrate * 1 quart canned, unsweetened pineapple juice * 1 quart ginger ale (see tips) * 1/4 cup cranberry juice concentrate (see tips) * 12 thinly sliced cucumber rounds for garnish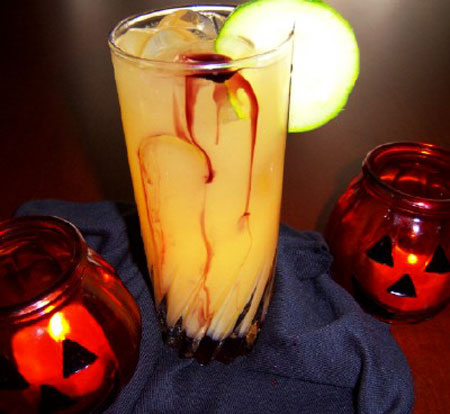 11. Toddler Toddy Punch [link]
Wash and weight the doll parts. A mixed drink that you can't see through looks best. Having fruit, sorbet, or ice floating adds to the effect and definitely serve out of a big kettle with a hefty ladle.