To have durable floor surfaces, self-leveling epoxy is what you should apply on their concrete floors. Particularly, one can use it on old concrete floors that are damaged to make their surfaces smooth.
The benefits of carrying out the procedure can easily usurp your initial investment. People infrequently pay lots of attention to concrete floors. Therefore people should change their perspective and only then will they realize the benefits of Self Leveling Epoxy.
Benefits of Epoxy Floor Coating
Easy to Clean
Irrespective of the coating application you decide to use, cleaning such surfaces is always easy. Removing the dirt or dust can be done by blowing the surface, or sweeping with a broom. Therefore, you should not worry whenever dirt starts to pile on your floor. Mopping the floor is easier and one can decide to either use a pressure washer to drain away the dirt if proper drainage has been put in place.
In case the mess is huge, usage of degreasers and chemicals is recommended. To make it a better solution, epoxy floors has no grout. The floors do not allow any kind of liquid to penetrate hence doing away with any kind of spill is easy.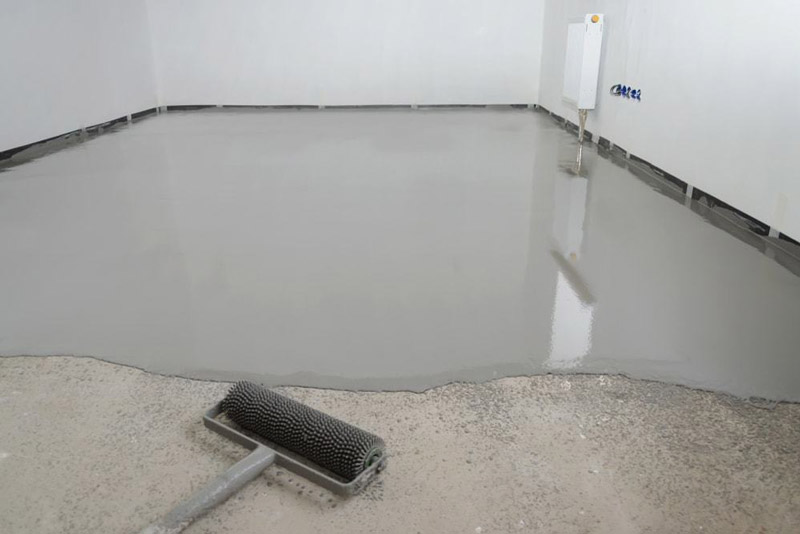 Long-Lasting surface
Among the greatest benefits of the floor is its durability. The substances used are a combination of hardeners mixed with resin. Therefore, when applied, they bond well with the porous surface. They act as an armor allowing the floor to withstand more impact. When the floor is maintained properly, it is capable of lasting for many years.
On the other hand, concrete tends to crack due to various reasons such as moisture, ground shaking, or weight. Therefore you must be conscious of how concrete behaves.
Attractive
There is no single overlay that exceeds the attractiveness of self-leveling epoxy. Most of you must have been into business or private premises with the kind of floors and can attest that they are outstanding. They have various colors and different decoration patterns hence able to compliment many designs.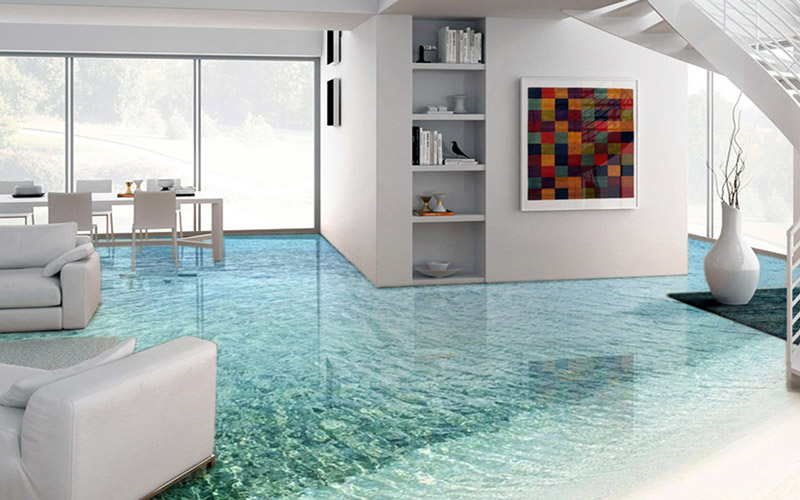 Resistant to Chemicals
It contains properties that are stain and chemical resistant. Without having an impact on the floor's aesthetics, corrosive chemicals such as brake fluid, oil, gasoline, among others, it can be wiped easily. Even when the floor gets exposed to such chemicals, it will retain its original color and composure.
Safety
The floor can be fire and heat resistant or slip-resistant depending on its surface texture. Commercial premises use it to designate material holding areas, safety zones, or safe walkways. The payoffs of this kind of flooring are endless hence being preferred by many globally.
Functional
Despite the floor offering safety attributes, it is exceedingly functional. Manufacturing industries utilize the floor plan to distinguish designated areas. Most of the automotive shops utilize it in specifying parts placement, tools location, and tire placements. Doing that ensures everyone knows where to find what they need easily and in the process increasing productivity.
Warehouses utilize self-leveling epoxy to identify loading zones and shipment staging zones. It is also utilized in restaurants, hospitals, and other places.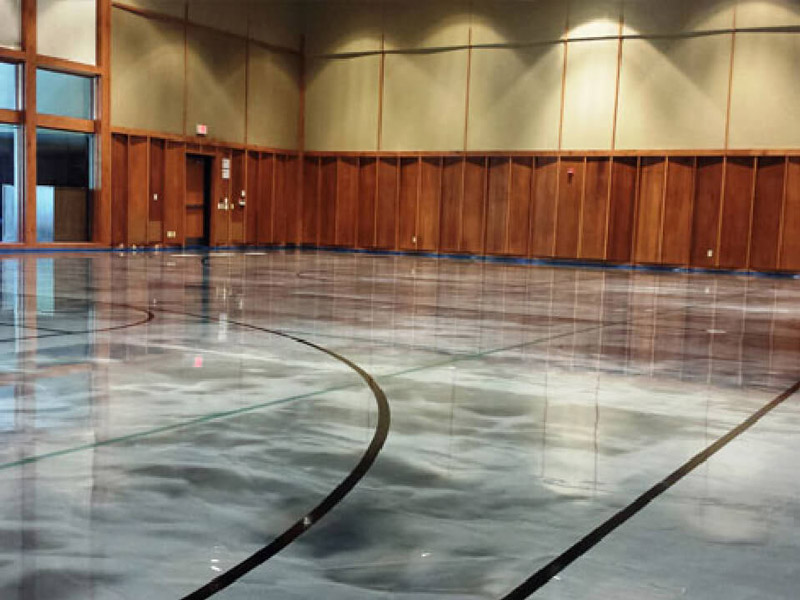 Cost-Effective
Comparing it to the options available in the market, you realize that it is cost-effective. Most consider it the cheapest way when they compare it to the initial investment. Concrete is expensive to maintain but once you install self-leveling epoxy, it is cheap to maintain.
Self-leveling epoxy is quick to install, bright, versatile, among other benefits. Therefore, it is considered the best. It does away with mold manifestation which is a plus for residents. Majority have opted for it over the others available solutions in the market.