You spend a significant amount of time in your bedroom, including the seven to nice hours of sleep that experts prescribe. The design of your bedroom can influence the ambiance and mood of the whole family. The decor of your bedroom can help you be more comfortable during sleep which can help relieve anxiety and make you feel at ease.
There should not be too much bedroom furniture in your bedroom so that you're not tripping over things like bookcases and coffee tables. If your room has limited floor area, make sure there is enough extra space for you to breathe. Instead of enormous cumbersome storage, you can have extra storage places like drawers underneath your bed.
How you decorate your bedroom should reflect who you are as a person. Because the bedroom is really about coziness and functionality, it can be challenging to design and decorate. However, several themes can make your bedroom personalized and functional.
1. Minimalistic
Your bedroom design doesn't have to be complicated. It can be simple and minimalist in design. A minimalist design uses only the most fundamental elements to create a calming environment. A restricted palette, clean lines, and stripped-down simplicity define a minimalist bedroom.
Minimalist designs create a relaxing environment. It means getting rid of clutter and keeping only the necessities. Avoid overwhelming prints; there should be no excessive embellishment or decoration. Instead, the few details that are employed are simple and mix in well with the environment.
The focus of minimalist furniture and accessories is on functionality and practicality. You do not need bedroom furniture like mattresses with detailed ornamentation or highly patterned furnishings and accessories. Instead, you invest money into the mattress or bedding that is functional and simple.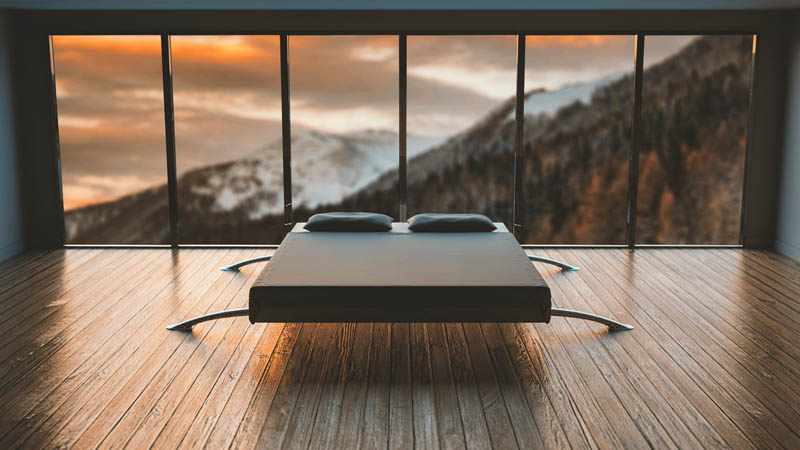 2. Functional
Functional design entails not only the aesthetic but also the usefulness of your bedroom. Keep in mind that the bedroom's principal function is to meet a daily necessity—a safe and comfortable sleeping space. Your bedroom should be a relaxing haven where you can rest and refresh your body. A functional interior includes a comfortable mattress, ample storage space, a cabinet that opens freely, and enough space to stroll about without stumbling over objects.
One of the essential functions of the bedroom is to provide a comfortable and good night's sleep. Your mattress plays a big part in giving you the support you need to have a good night's rest. Many people suffer from back pain, night sweats, and even frizzy hair when they wake up.
But what type of mattress is best for back pain? It helps to try a functional mattress with medium-firm support and an adjustable base. If you're trying to combat night sweats go for a cooling mattress. You can use a silk pillowcase to combat frizzy hair.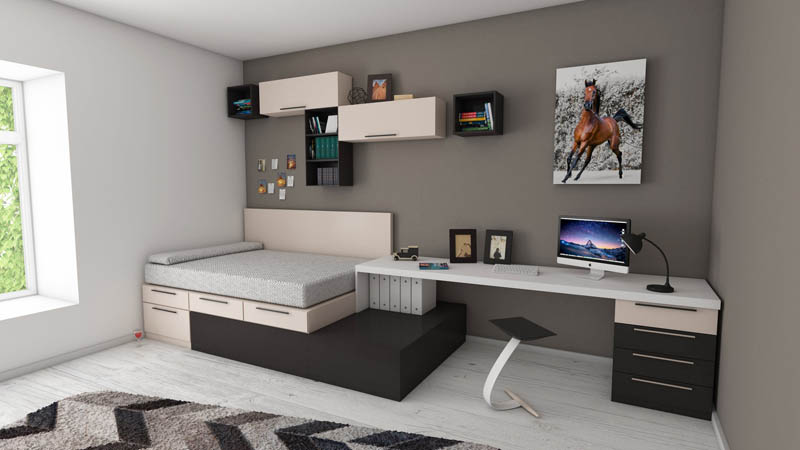 3. Outdoor Elements
You may be as creative as you want in your bedroom. You can build your bedroom to look like a log cabin if you enjoy camping but dislike leaving the coziness of your bed. You can make your bed frame out of nicely cut logs that haven't had their flaws removed.
The bed is most often the room's center point. However, you can also include a fireplace and other natural wood elements to make sleeping in your bedroom a worthwhile experience. The bedroom will feel comfortable with all the natural features.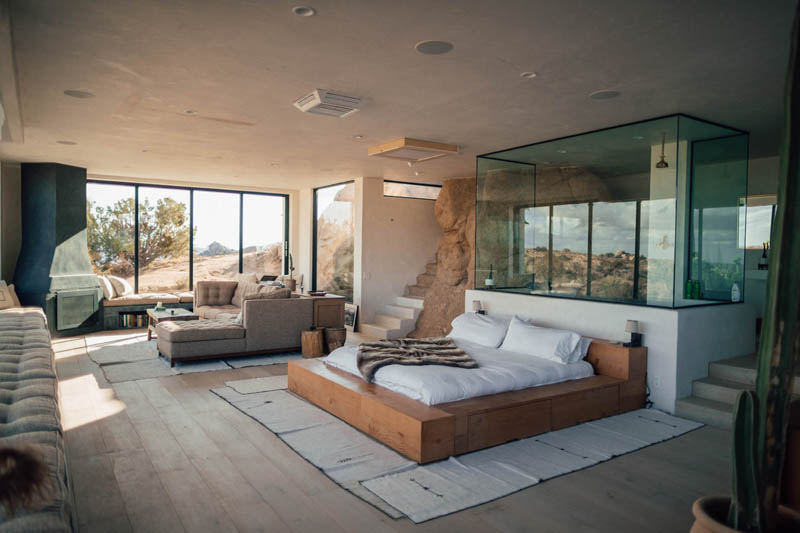 4. Music
If you love music, then perhaps you can have a music-themed bedroom. You can use posters and artwork to pay tribute to your favorite singers, as well as incorporate artsy features. Hang musical notes and photos of the top guitar models on your bedroom wall and enjoy music's simple joys. Use musically themed pillows, comforters, and duvets to go with drapes. Perhaps a unique guitar lamp can be placed near your bedside.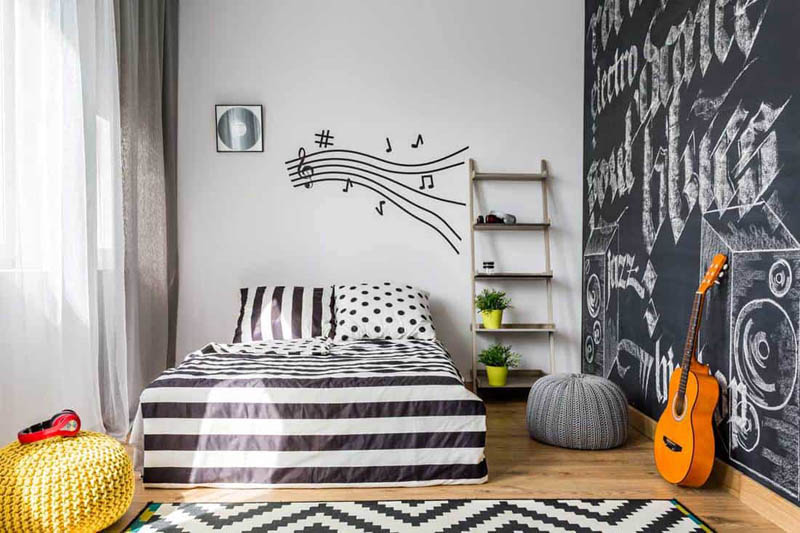 5. Neon
Imagine a room lit up by several neon lights. The entire room doesn't need to be neon, just elements like light-up signs or neon lights framing the bed. This is one of those rooms that appear to be challenging to complete, but it isn't.
It may be as simple as putting some illumination inside the wall. The space is futuristic, yet it is also rather attractive. Neon lights of various colors can be combined. The neon lights are ideal for creating a fun and creative atmosphere.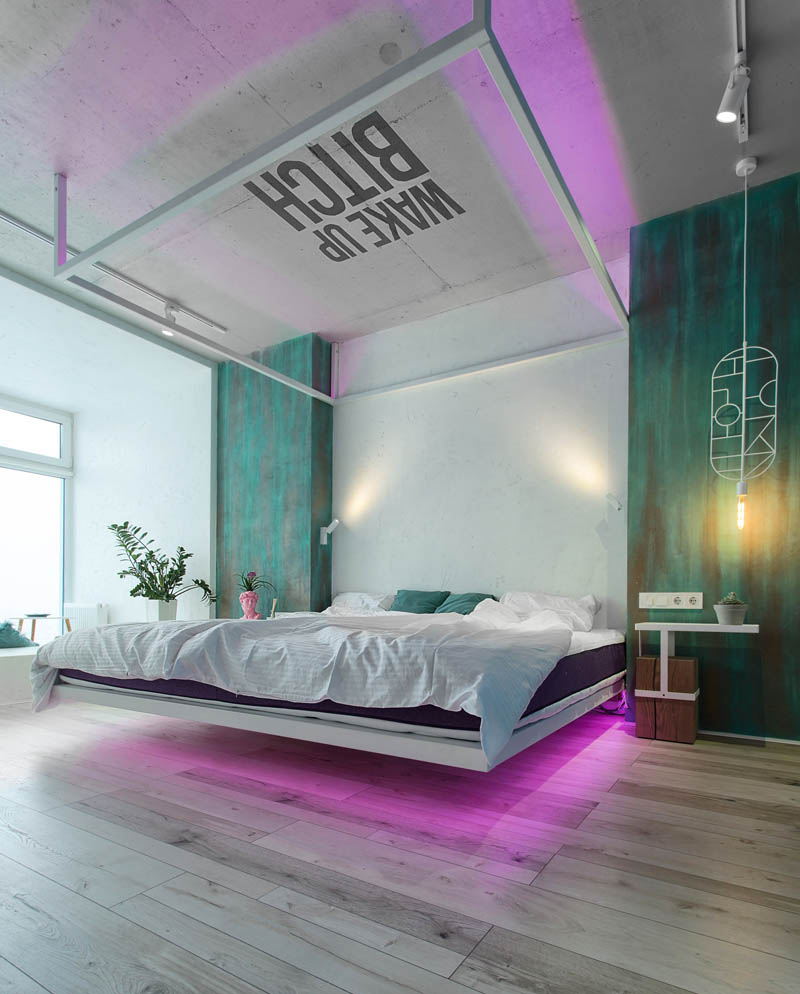 Don't be Afraid to Try Out New Things
Bedrooms are supposed to be relaxing and calming. Gentle color schemes, such as white, cream, lavender, and light blue, are perfect for achieving this relaxing mood. However, this does not mean your bedroom has to be dull. Feel free to experiment with various combinations of color on an accent wall, throw pillows, comforters, bedspreads, and wallpaper.