Those many companies are saying they would improve their staffs' work environment and the fact is most of us still work in the place which has rows of desks with boring, drab walls. People from a decor-wise the creative agency in San Francisco try to do something different to liven up their office. After brainstorming, they decided that portraits of superheroes would grace the walls. To avoid annoying the building facilities department, they decide to use Post-it notes instead of paint to create their superhero.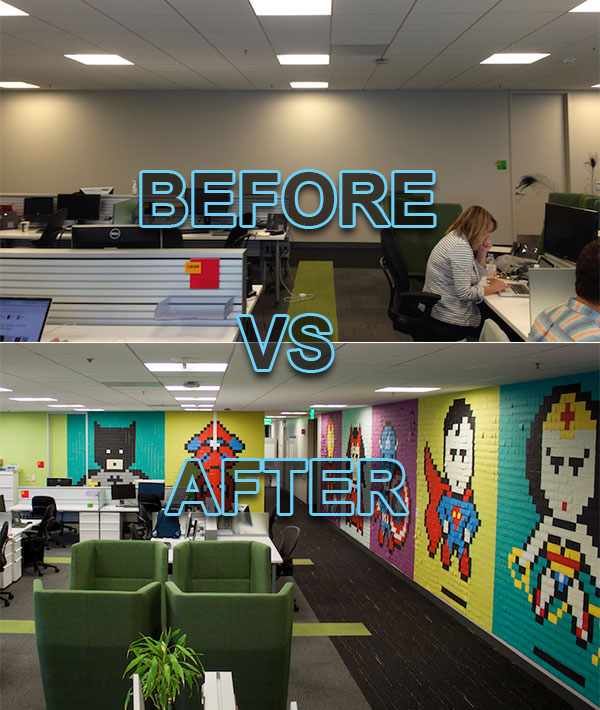 Playful, pixelated versions of superheroes like Wonder Woman, Batman, and Iron Man are produced first with Photoshop, which are used as blueprint for recreating the characters on the walls. People are fascinated about the ideas and the whole office got involved. People arrived on a weekend to help install the mural. They started by lining the top row of every character and taped guidelines to keep the grid as straight as possible.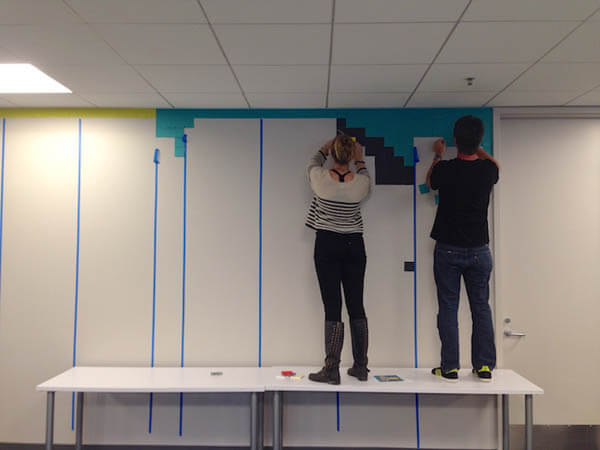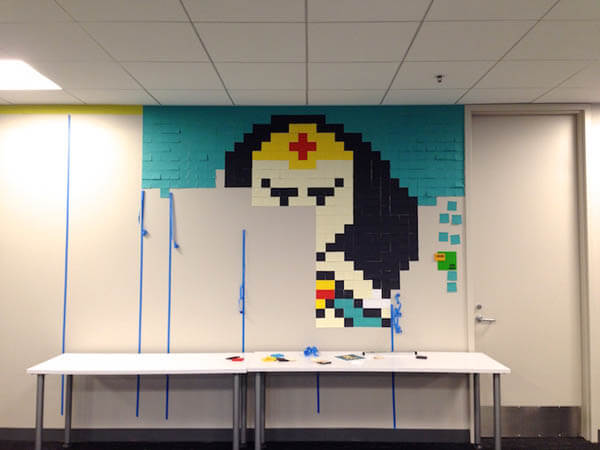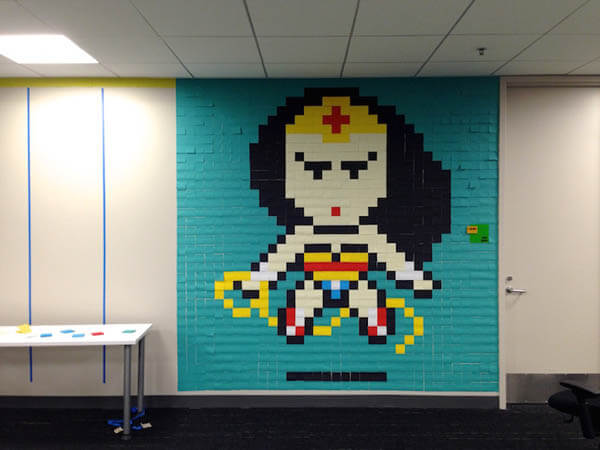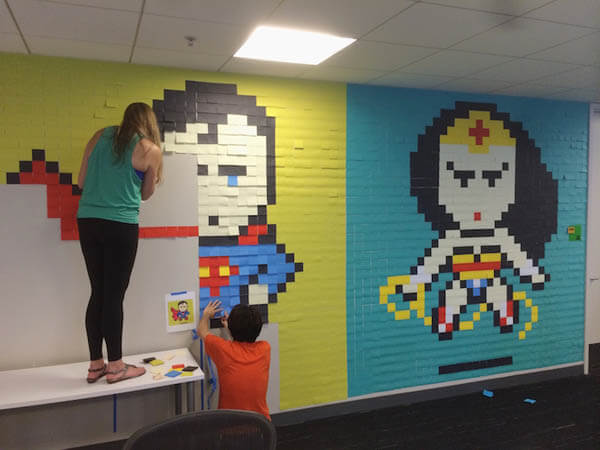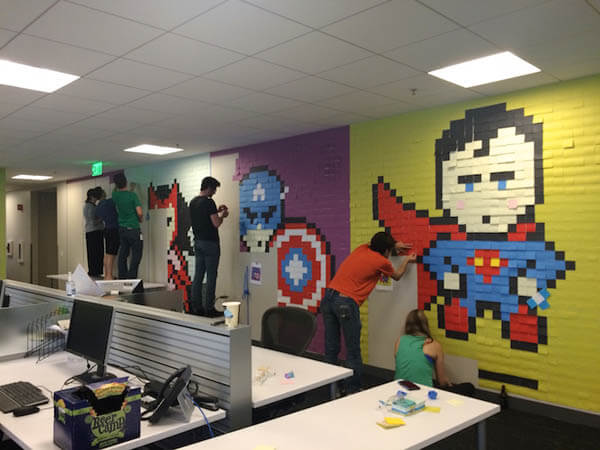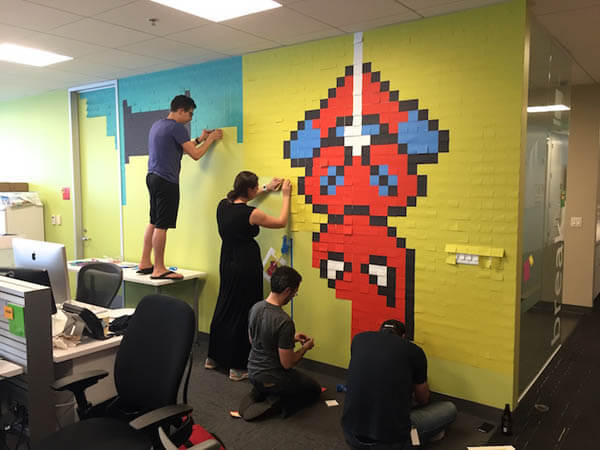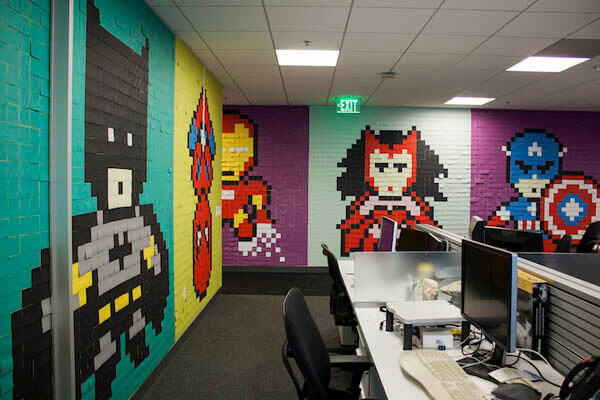 The whole project was finished within a day, from 10AM to 5:30PM and in total, 8,024 sticky notes were used with the cost of $300. Such a fun and inspiring project. Would you like to do something similar to your company?
via: reddit