Designed by Reutov Design, this vibrant purple-based home with futuristic curves and fashionable terrazzo décor elements is located in Ibiza, Spain. Measureing 300 square meters, this uniquid home is definitely one of a kind.
Although purple is said to bring the calmness, I never saw any interior with that large area of purple in different shades. Lilac walls, a purple sofa and a matching ottoman give the space an energized base color, whilst glossy blue accents and bold terrazzo pattern enrich the scheme.
Large windows and edge-to-edge doors connect the interior with the beauty of the island. The concept for this home design considered a future where people and nature coexist harmoniously. Bespoke furniture was designed to emphasize the futurism of the interior, much of it in colorful terrazzo.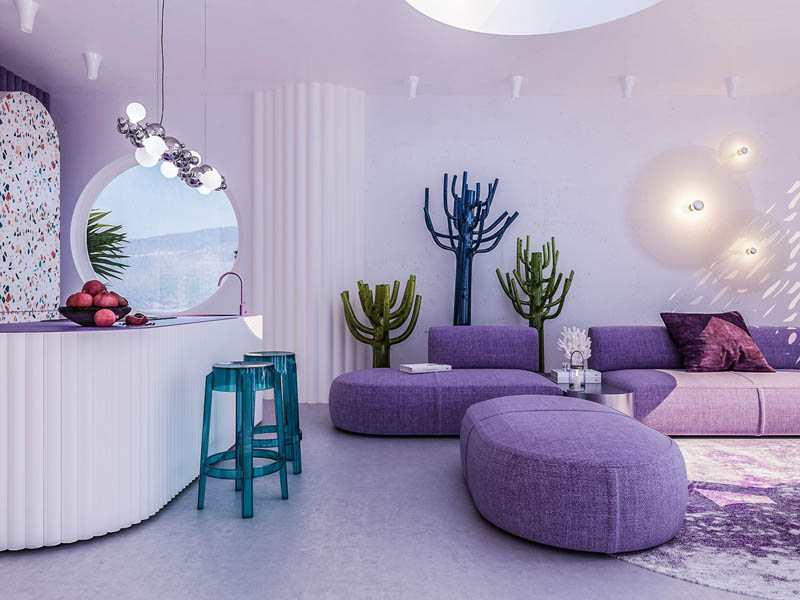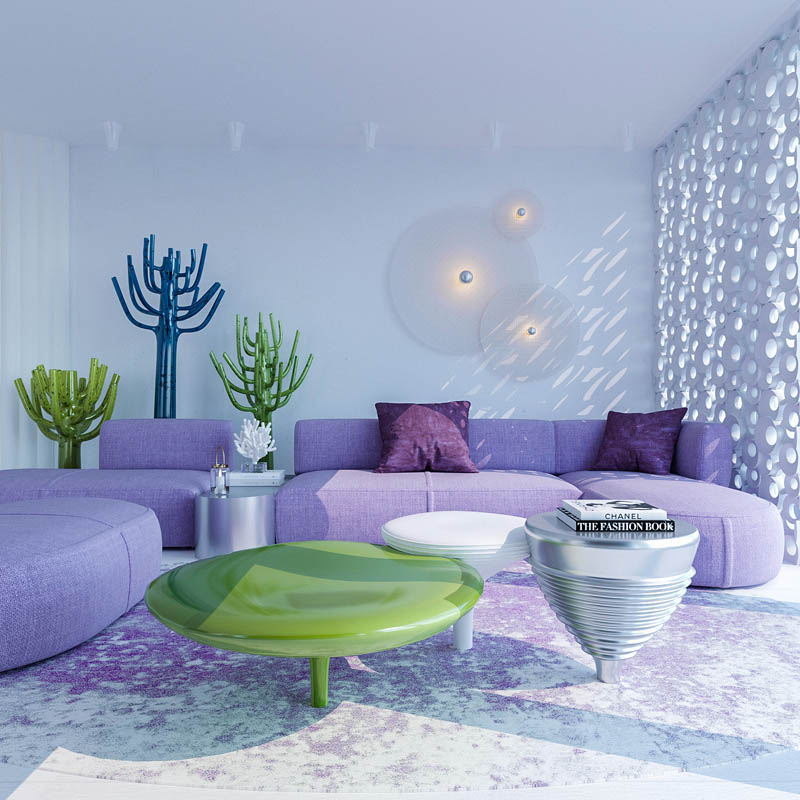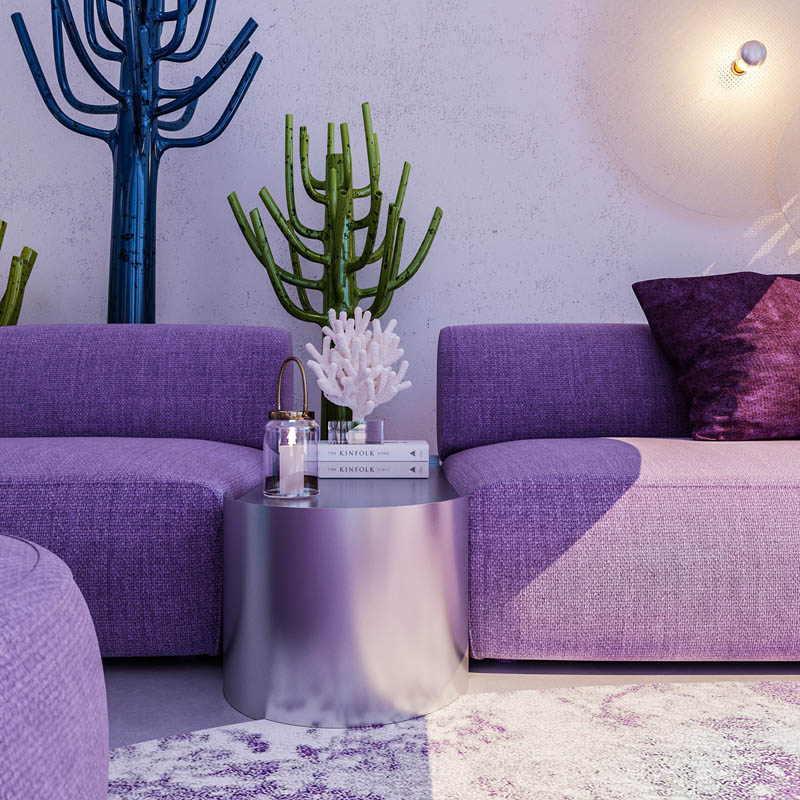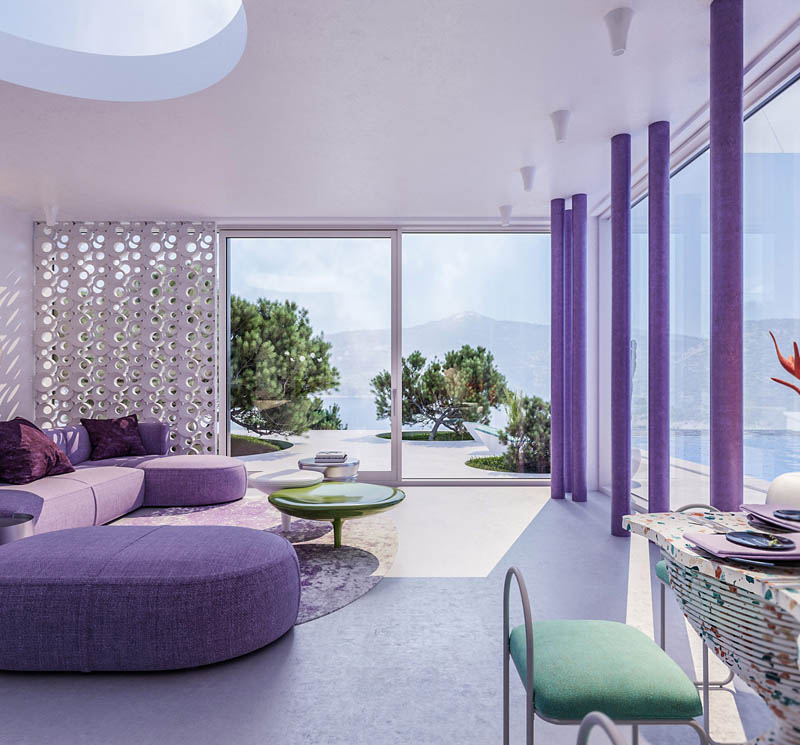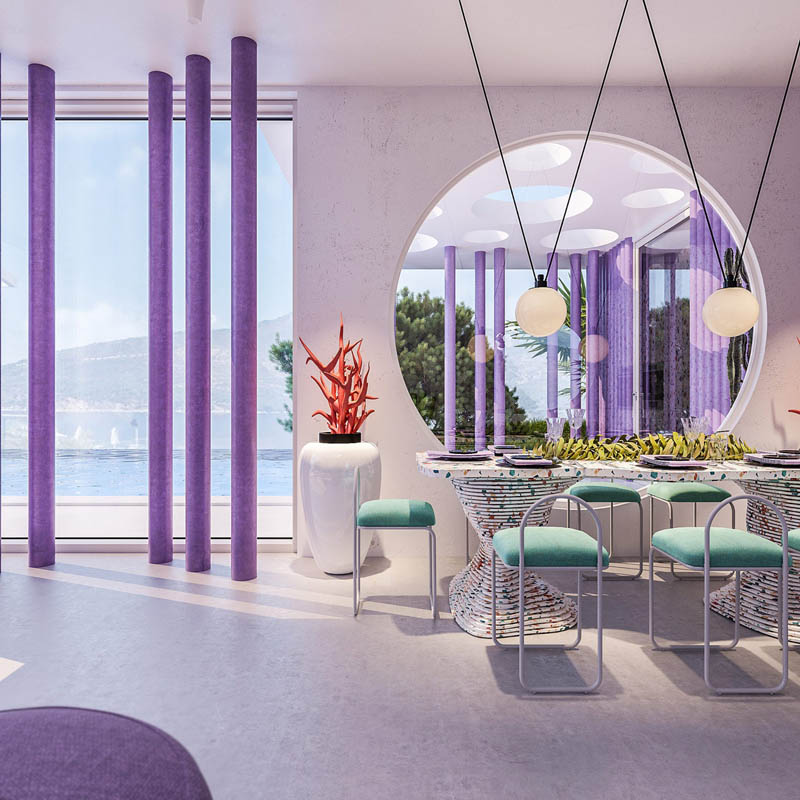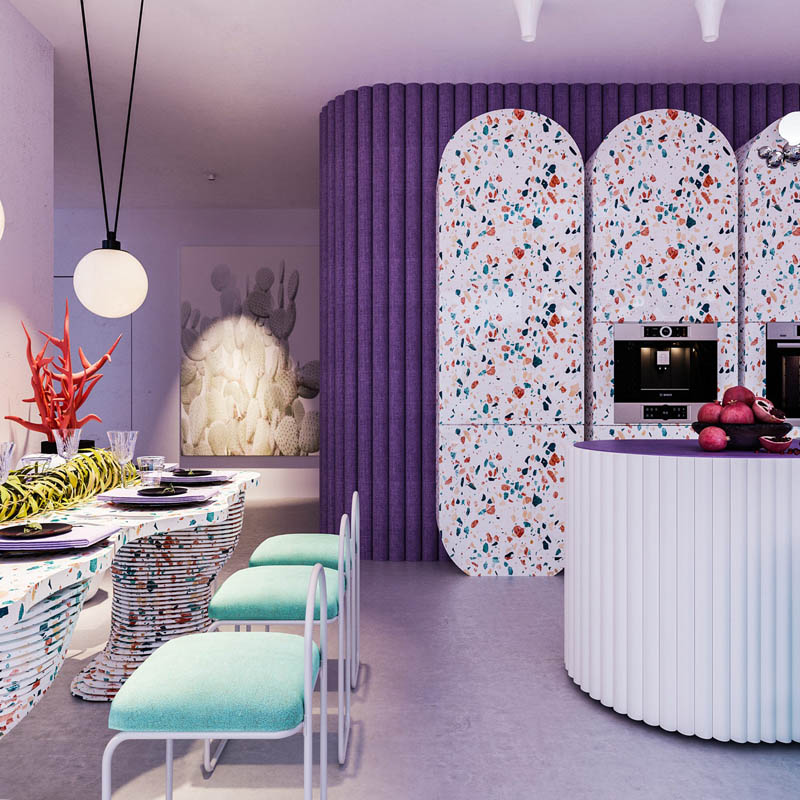 Terrazzo pattern colors a row of rounded kitchen units at the back of the living room, which matches the dinning table. A ribbed kitchen island holds a contrasting clean white finish and an eye-catching purple countertop. Oh, yeah, purple again. It even has a purple kitchen faucet and sink.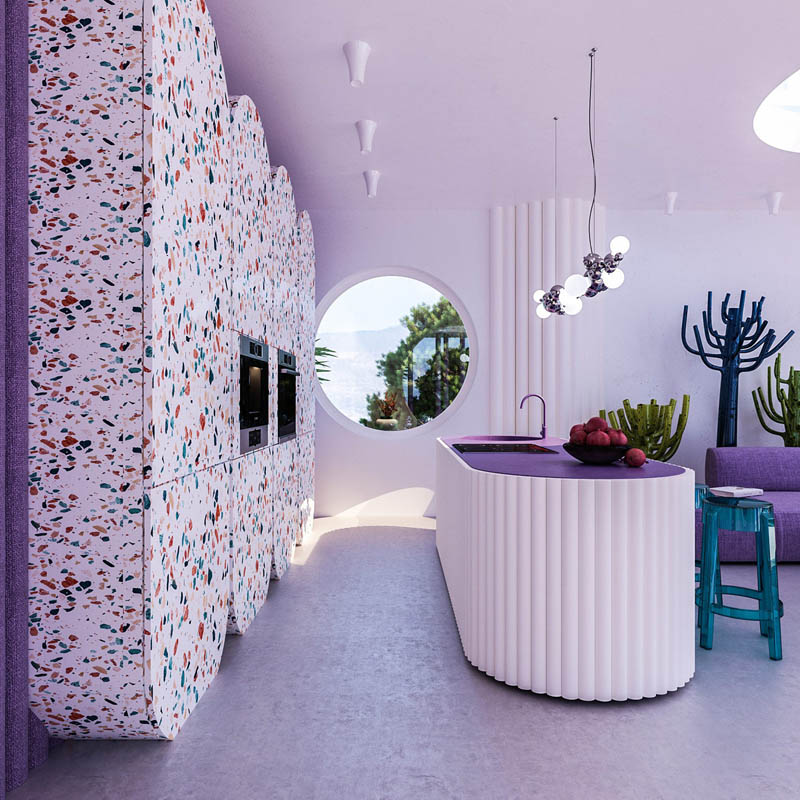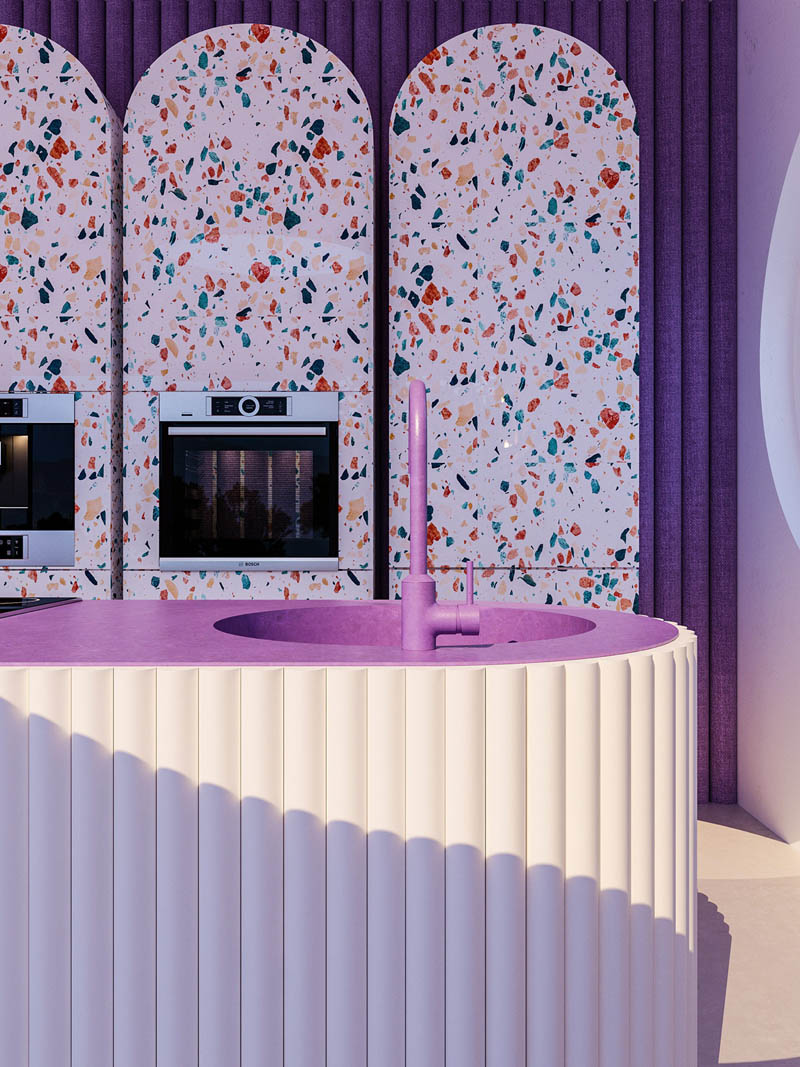 In the purple hallway, an arid courtyard basks in the sunlight that spills through a round skylight above it. And the cactus garden at the corner is very elegant and unique.
In bathroom, the double sink bathroom vanity setup is framed by elegant terrazzo and mirrored arches. Although there is not too much purple inside the bathroom, Bespoke terrazzo and blue glass pedestal sinks seem to dominate the area. The unique purple freestanding faucets and shower head are strong enough to show the fondness of purple from the home owner.