Sponge holders could hold your sponge or scrub pad in the kitchen, or bathroom right where you need them. They help to keep your countertops clear, no more mess around the sink.
However, in the most of time, these kitchen accessories are just plastic or stainless steel frames. Of course, these plain sponge holders do their job. But if you want to have something different, you should take a look of our collection below. You might never thought there were such playful way to store your sponge.
1. Soap Opera Sponge Holder
Soap opera is the ultimate kitchen sink sponge holder! Not only does it keep your scrubbers dry, clean and organized, it makes a hilarious addition to any kitchen – a guaranteed conversation piece! Includes 1 x metal scrubber.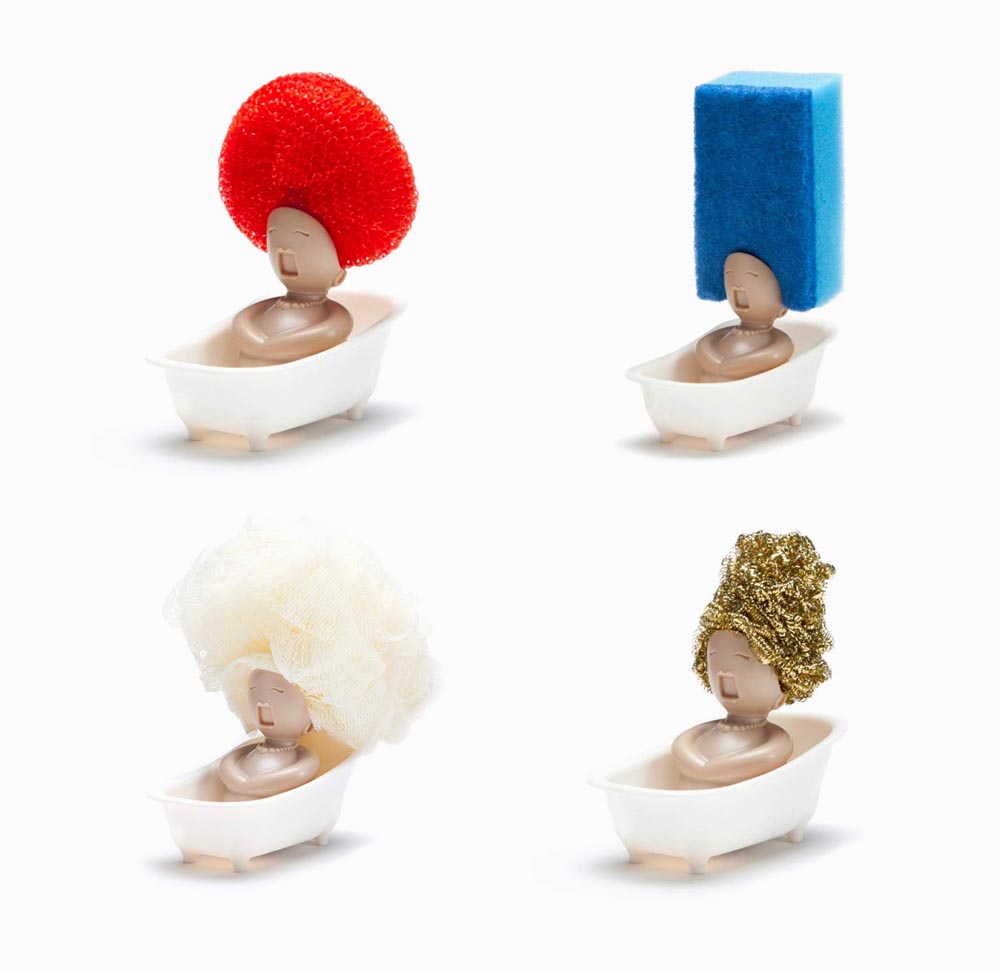 [buy on amazon]
2. Yogi Sponge Holder
This funny kitchen gadget, space-saving, hanging sponge holder fits standard dish sponges with a suction cup feature for easy installation on your kitchen sink or tiles. Dishwasher safe hanging sponge holder is made of durable plastic unlike steel or metal ones, it's long-lasting and stainless. Open design helps the water drain easily, preventing unpleasant odor and bacteria.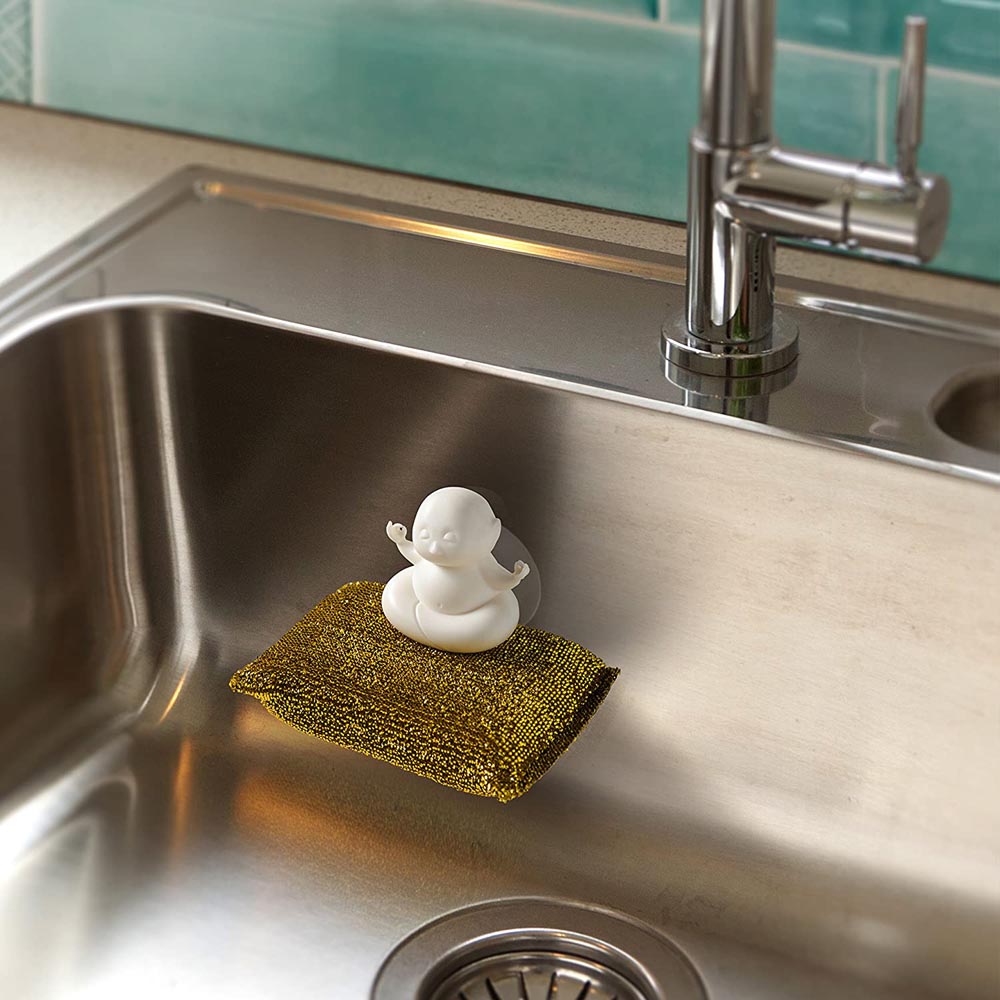 [buy on amazon]
3. Mr. Sponge Kitchen Sponge Holder
After a long day of cleaning and scrubbing, your hard-working sponge gets his moment to chill and dry out as Mr. Sponge's bow tie.
Attach him to your kitchen tiles or even inside your sink to get the perfect drainage. 2.4 x 4.3 x 8.9 inches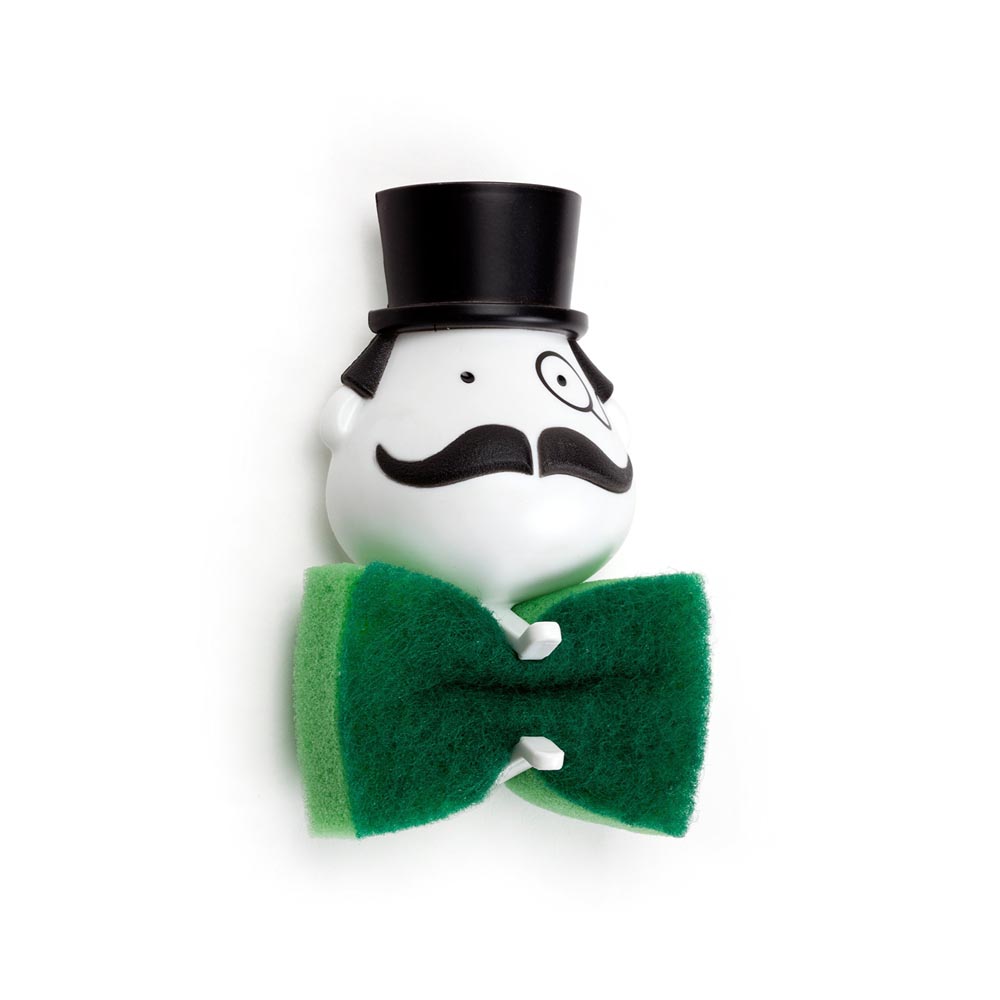 [buy on amazon]
4. Pelix Plastic Sponge and Cloth Holder
This cute 2 in 1 reliable kitchen organizer can hold your scrubber/sponge AND dries your kitchen cloth at the same time! Attached Pelix on the countertop by suction cup. Pelix position can be adjusted without detaching from the surface. Pelix measurement 10.1 x 1.8 x 3.5 in. It fits all standard sponge and cloth sizes.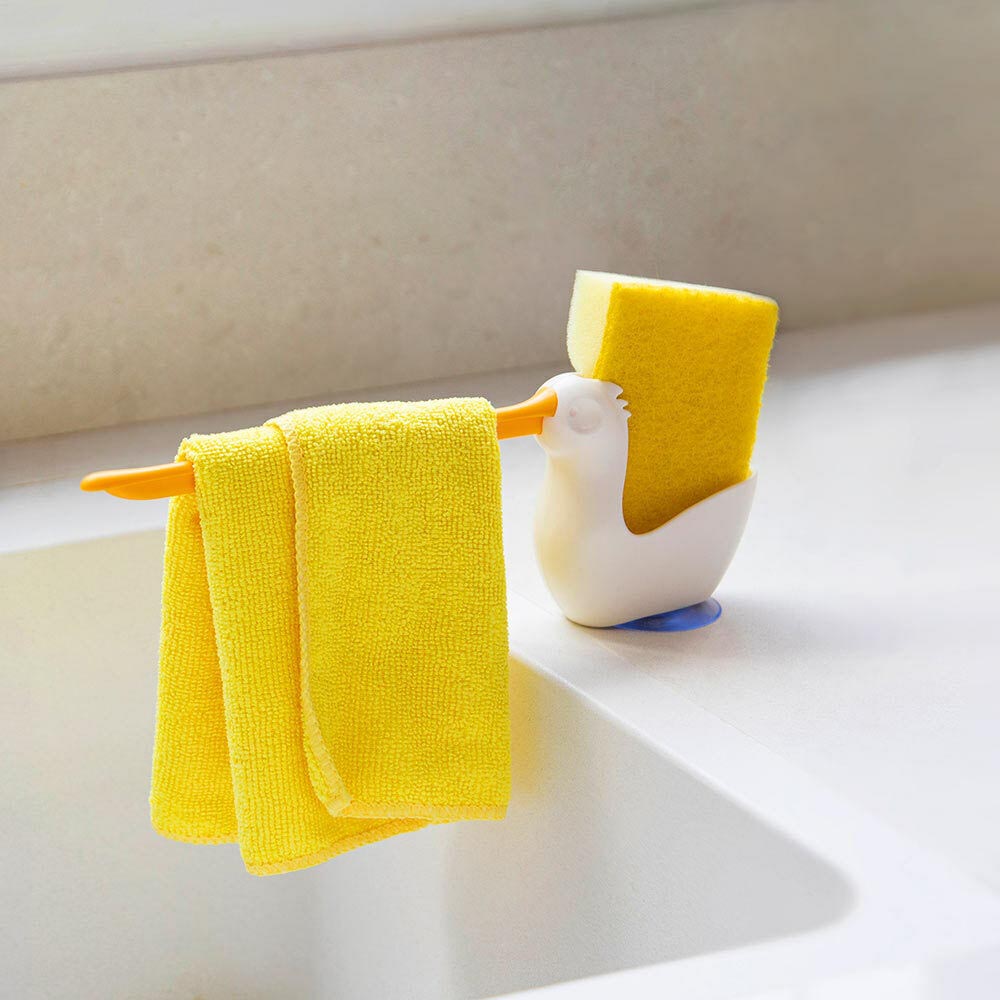 [buy on amazon]
5. Brain Drain White Skull Sponge Holder
The Brain Drain is a fun, clever sponge holder that will delight men, women, and young adults as it is a white skull with the cap open to hold almost any regular-sized sponge; Packed with a round sponge secured to a display card ready for giving; each product measures 3.94 by 4.53 by 1.77 inches.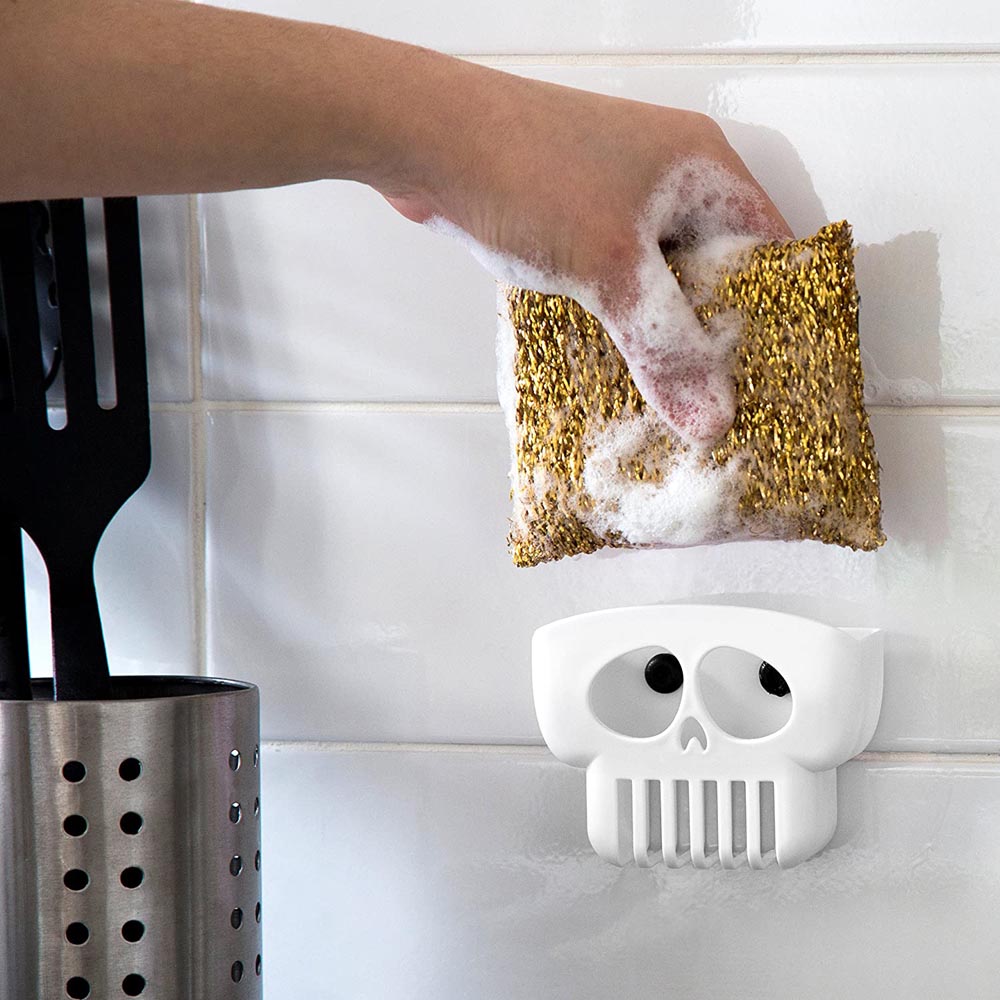 [buy on amazon]
6. Red Apple Kitchen Sponge Caddy
he red apple scrubby holder makes washing dishes a lot more fun, easier, and neater. A place to keep your sponge between alternating the dishes. Our scrubby holder comes with a non-scratch nylon dish scrubber.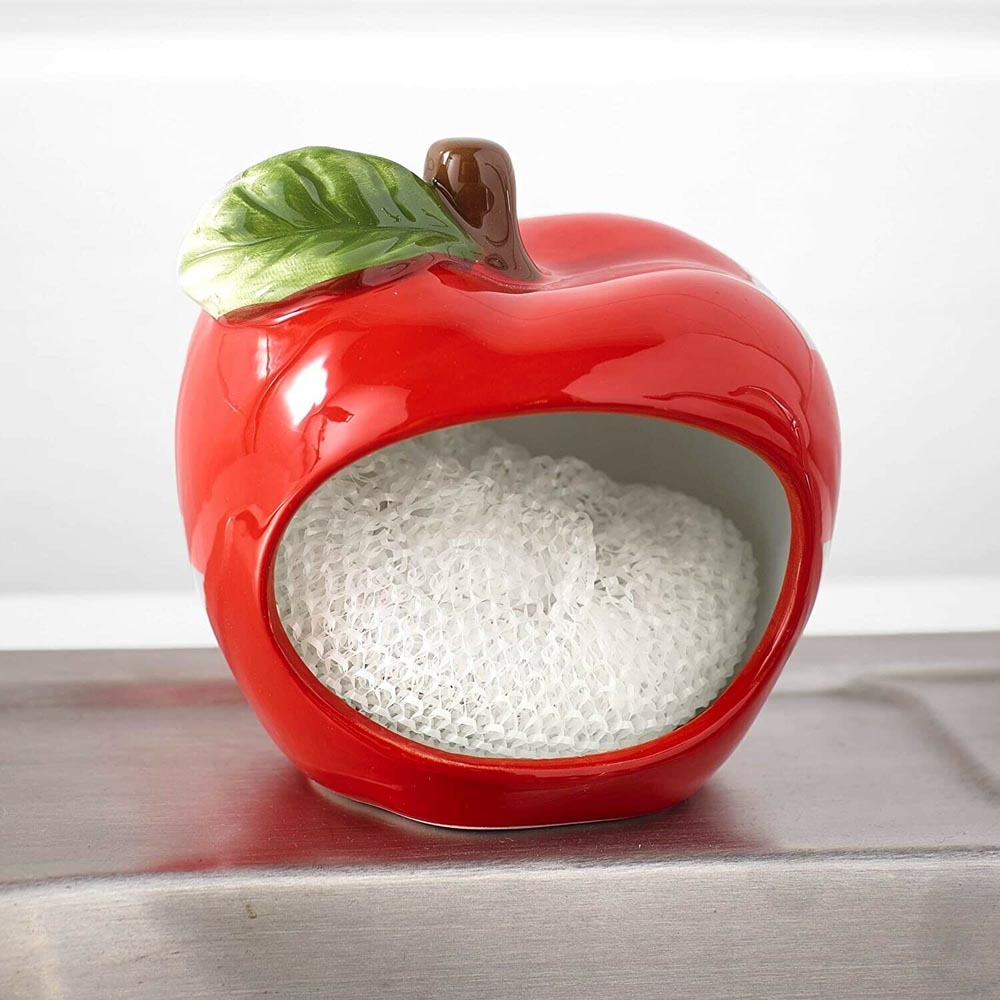 [buy on amazon]
7. Cow Ceramic Sponge Holder
This Cow Sponge Holder will look so cute in your kitchen and is such a lovely cow décor. Comes with a scrubby sponge that comes in 3 different colors which vary. It can easily hold or sponge or a bar of soap! Up to you!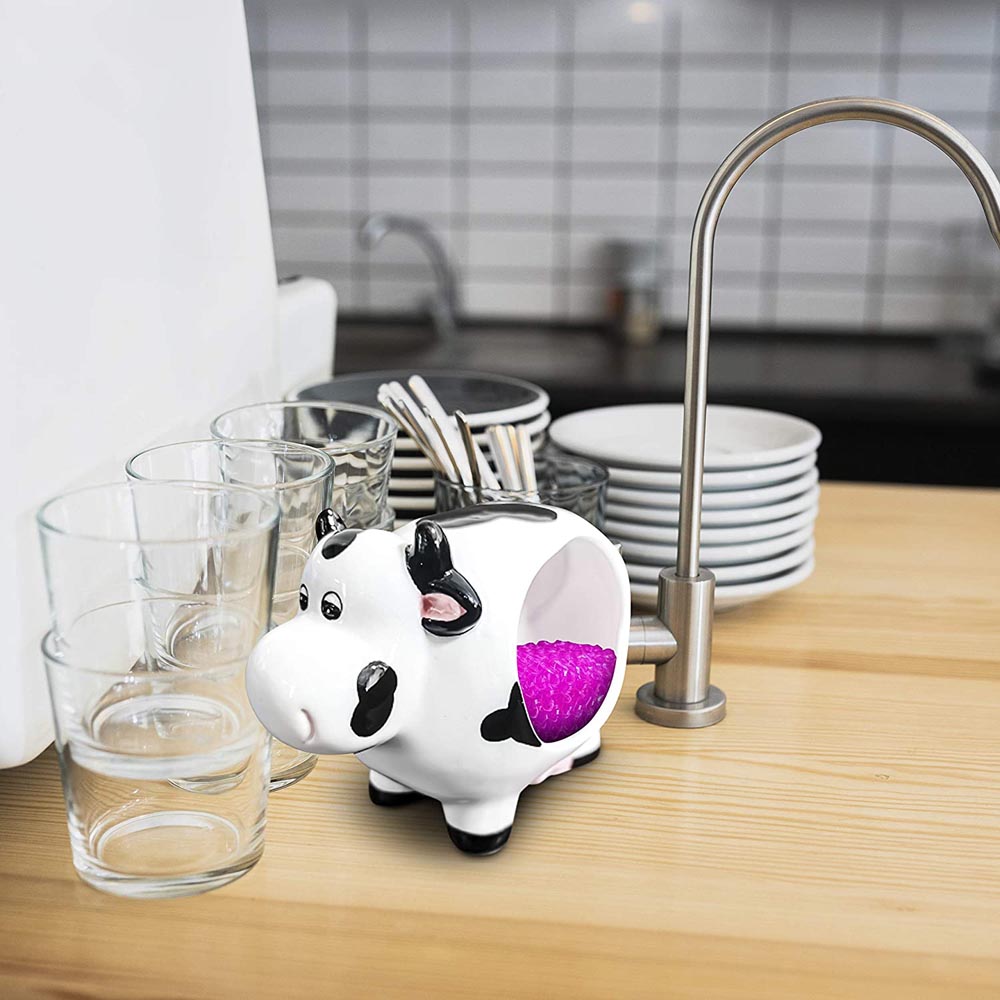 [buy on amazon]
8. Abyybyy Sponge Holder
Abyybyy smiley face sponges kitchen with spongebob sponge holder for sink is made of plastic and acrylic sheet. Designed with cute cartoon characters giving your sink corner or countertop a darling touch with this cute sponge holder add some fun to life.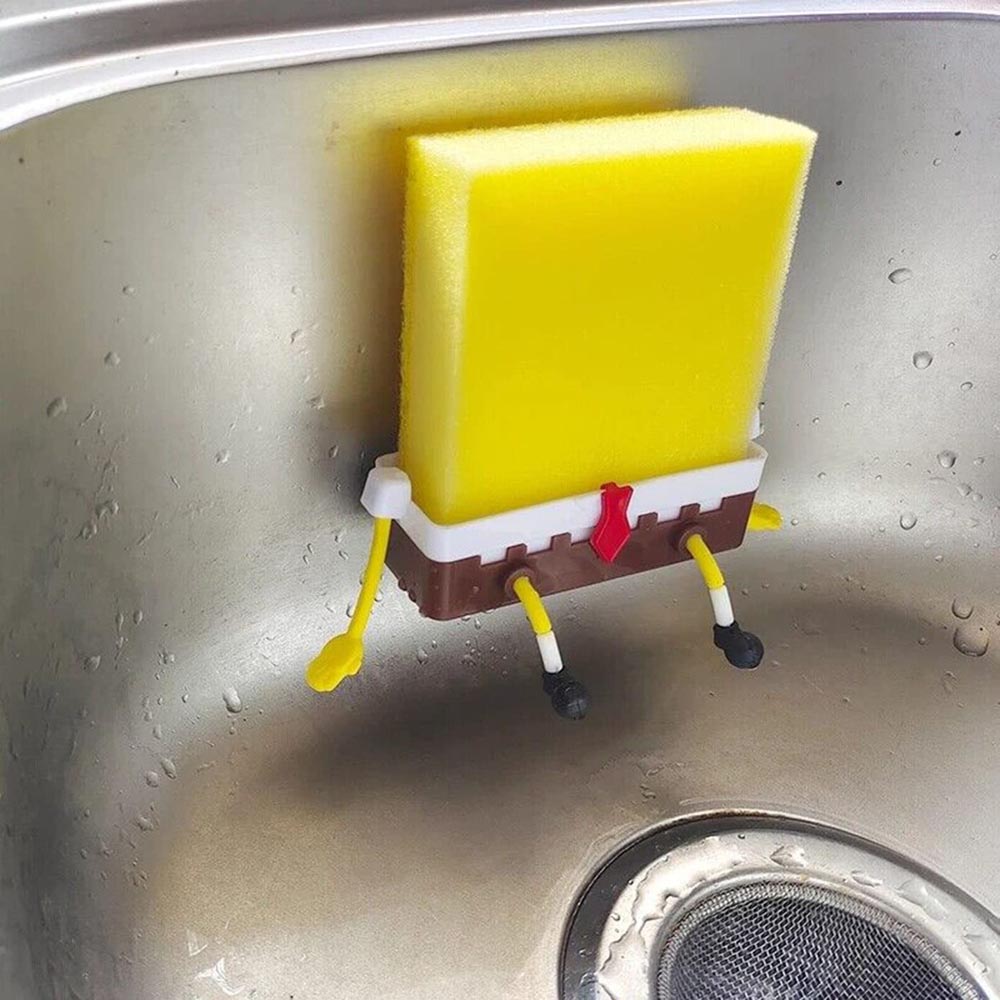 [buy on amazon]
9. Clean Dreams Kitchen Sponge Holder
Once the dishes are clean and bright, lay your sponge in its bed and let it sleep tight. Design Awarded OTOTO Studio brings you Clean Dreams, a dish sponge holder for kitchen sink – so cozy, your scrubber goes lucid! Who says your sponge can't have a nice, comfy bed after working all day? It's complete with two pillows for a snug tuck, which fits all standard brush sizes. It's fun, it's functional, it's what dreams are made of!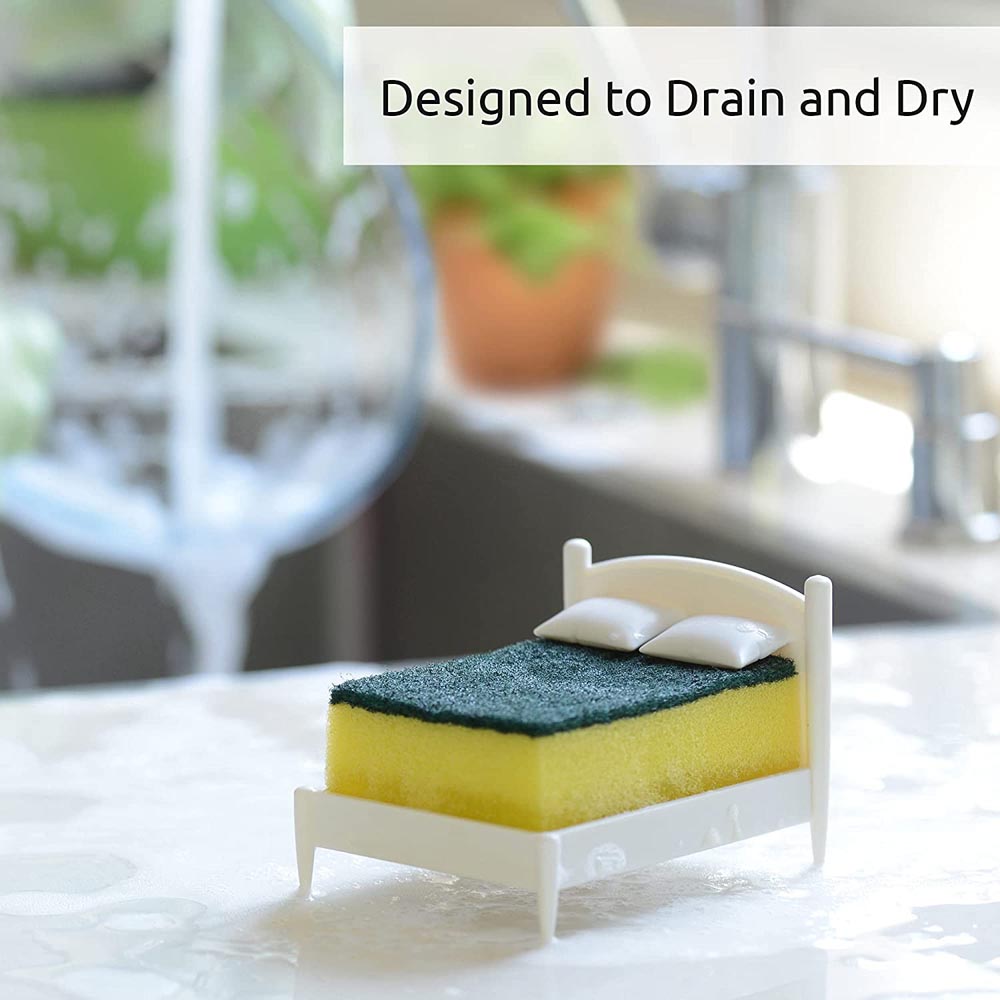 [buy on amazon]
10. Gray Cat Kitchen Sponge Holder
Scruba-dub-dub to your heart's content with Scrubby, the handy sink sponge holder for kitchen! After washing your dishware, hand over your dish sponge to Scrubby for safekeeping!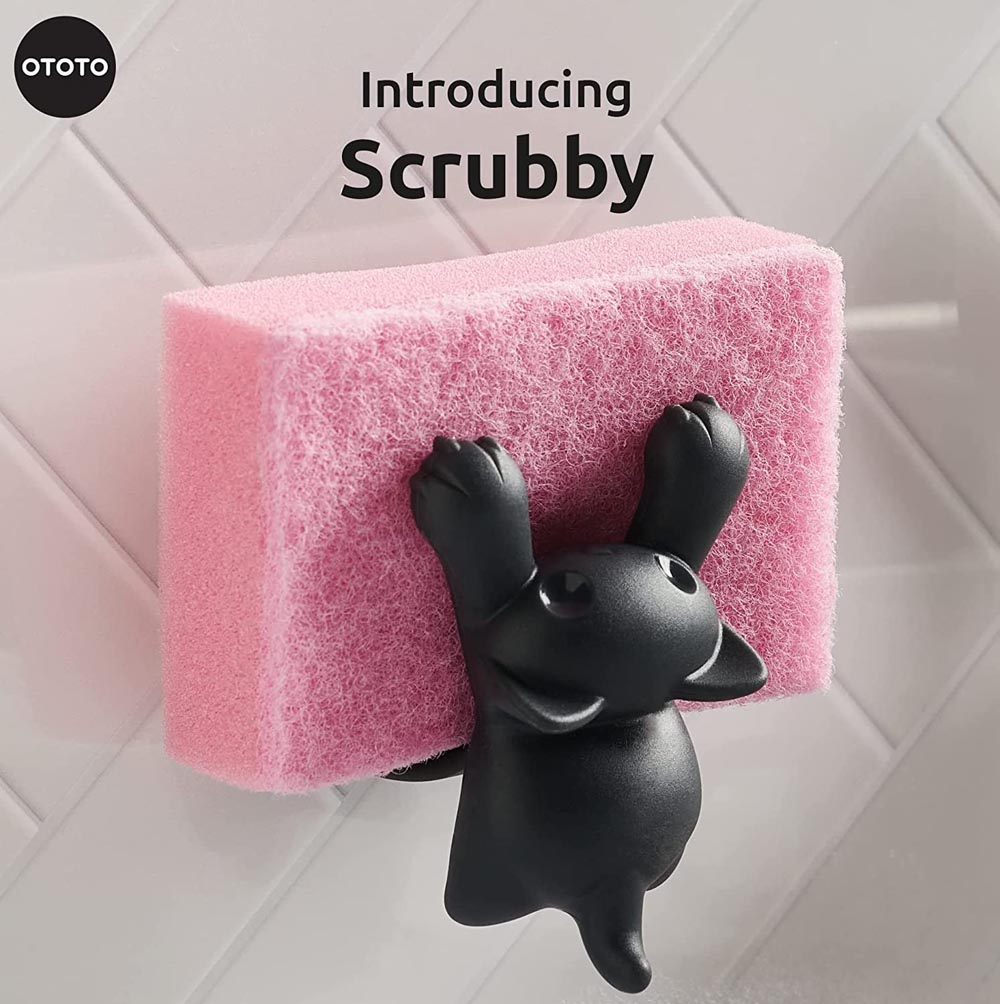 [buy on amazon]