Interior design has the power to completely personalize a space and show the world your aesthetic taste and sense. With the sheer abundance of online resources (social media sites like Instagram or platforms like Pinterest as well as blogs and vlogs) and physical resources like interior décor magazines, it can be hard to curate and save all your ideas in one place so they can be referred to at the right opportunity in a categorical manner.
Micro Planning Interior Décor
Interior décor deals with both small and large details and a great deal of specificity. If you are a relative newbie it is best to start small and move from room to room instead of taking on a vast space all by yourself.
Micro plan design concepts within a single room where they are easier to execute. Going from one room to another in terms of interior design prevents brain fog because you aren't dealing at once with the big picture or a large design concept that must trickle down into all the rooms of the house. It's good to have some variation!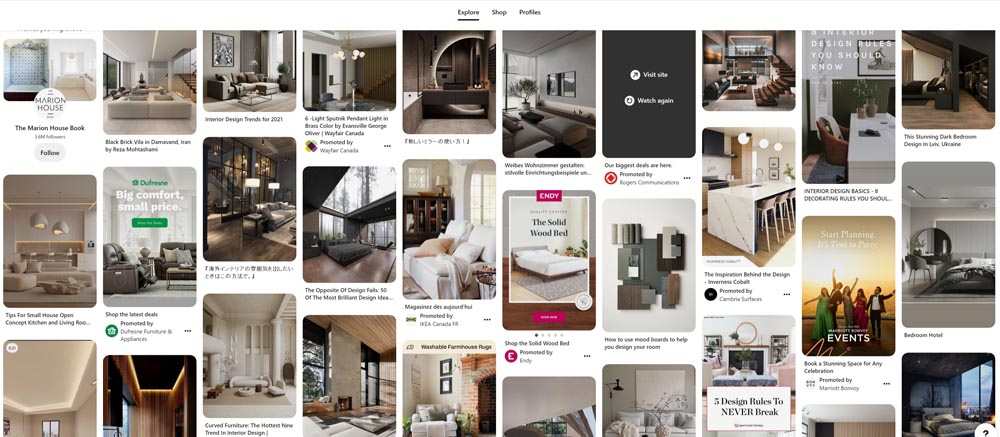 Vision Boards For Those With Big Ideas
A vision board is a visual resource that displays multiple artistic references in order to recreate a certain mood, vibe, or style such as contemporary, Hygge, beach style, and so forth. Vision boards are incredibly useful if you are picking up most of your inspiration from Instagram or pictures from the internet.
You can print them out and stick them on the board to indicate design ideas, although vision boards can be created digitally as well. If you are intent on following a single type of style throughout the house, a vision board can help you keep track and 'envision' what the end look should look like. Since vision boards are not precise milestones, they provide motivation but not necessarily step-by-step direction.
Vintage Choices & Budgeting
One sensible way of organizing your interior design ideas is to spend carefully. Budgeting is very much at the heart of interior décor as a higher budget does not necessarily promise eye-catching results. Spending on certain investment pieces but rotating high expenditure with lower-priced vintage or preowned purchases is a good balance to strike and one that is vital to interior design project management as designers have to work with the client's budget.
If you are redesigning your current space, you can even sell off items you own to replace them with better bargains. It is always a good idea to spend on fabric-related items such as cushions, carpets, and upholstery as they can make a space look designer and contribute to coziness.
Spreadsheets Are Your Best Friend
Excel spreadsheets are an excellent way to categorize and organize your interior design ideas because you can have columns for separate rooms or even parts of a room. There are multiple ways to use spreadsheets to organize information and it can even be done in terms of cost or vendor. Spreadsheets are easy to refer to even on phones and tablets and provide a lot of information at a single glance. Since you should never start interior decorating without getting all your measurements down first, a spreadsheet can be very useful in noting down measurements and then referring to them when you are ordering or buying furniture. Accurate measurements are also essential for décor items like lamps, carpets, cushion covers, and bedding.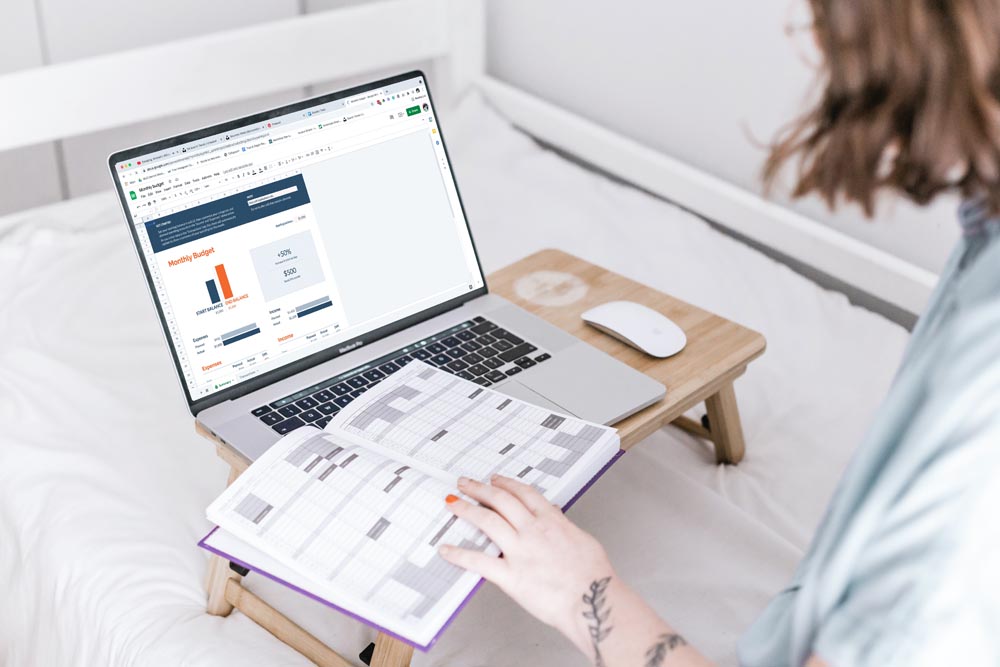 Maintain A Vendors Folder
If you are embarking on your interior designing journey you will need to procure high-quality décor items like wall art or vases from different shops and vendors. You may even decide you want to commission a unique creation from a local artist or a customization company. For this purpose organize information relating to the best, most cost-effective vendors in a folder (digital or physical). When the time arrives to place orders or make visits, you'll know which order to do it in. You need to hire industrial painting services for example to paint your walls before you pick out curtains or rugs!
Save In The Cloud
By saving your data in the cloud or pinning references on a Pinterest board, you are able to not just keep track of your ideas and refer to them often, but they are available to the rest of your team too (if you have one) or the friends who are helping you out. The fact that your ideas become available remotely means you can refer back to them when you are out shopping.