LED offers an abundance of advantages when it comes to task lighting. There are many advantages coming with it, such as energy saving, easy adjustability and cooler bulb. All these features allow for unique lamp forms that would be impossible with traditional bulbs. And Today, we want to show you a compilation of designer-quality LED table lamps. Of course, these are all functional lamps but they are way more than that. Sculpture? A piece of art? Decoration? Or even Toy? You tell me!
Unique Dinosaur LED Table Lamp
The Dino table lamp with 3-Way light temperature of settings (Low, Medium, High, On/Off). Low setting light is perfect for nightstand mode; Medium setting light is suitable for daily use; High setting light is very bright for reading mode. Moreover, the Dino lamp can be simply changed into any positions you like.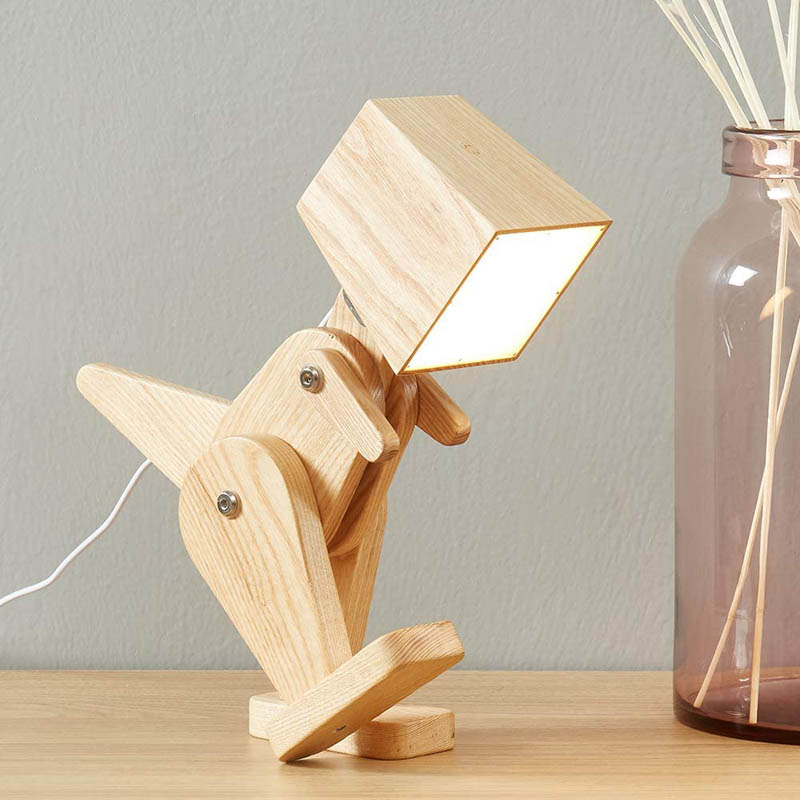 [buy here]
Sitting Lamp Person
The size of this table lamp is 18.8"(H) x 10.4"(D), lampshade size is 7"(H) x 8.8"(H), made of natural wood base and ivory white linen lampshade. It comes with ON/OFF switch on 5.4 ft long plug-in power cord, convenient you to control it without getting up. The shape of this bedroom lamp is similar to a man, elegant and adorable, easy to assemble.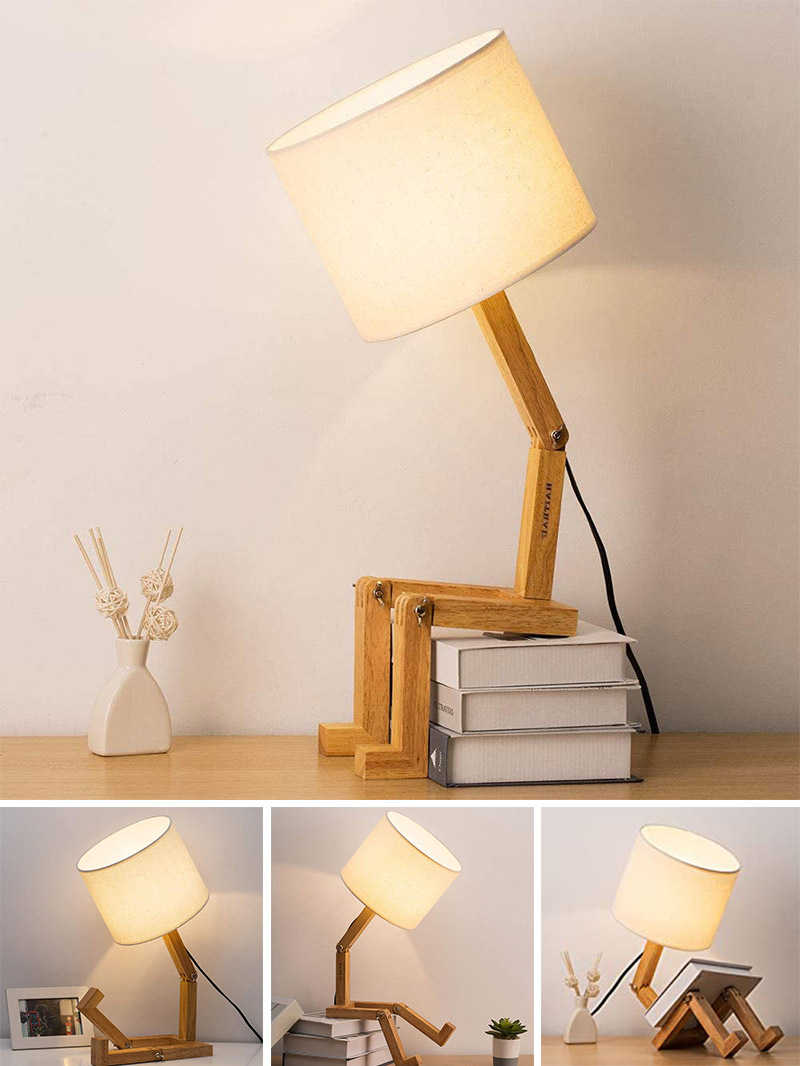 [buy here]
Standing Lamp Person
A people image design likes an art sculpture standing as a partner on study desk / table. The arms and body of the lamp can be adjustable, so you could enjoy the fun and praise from every shape you designed. In order to bring you convenience and save your money, a free E12 Bulb is supplied with this desk lamp.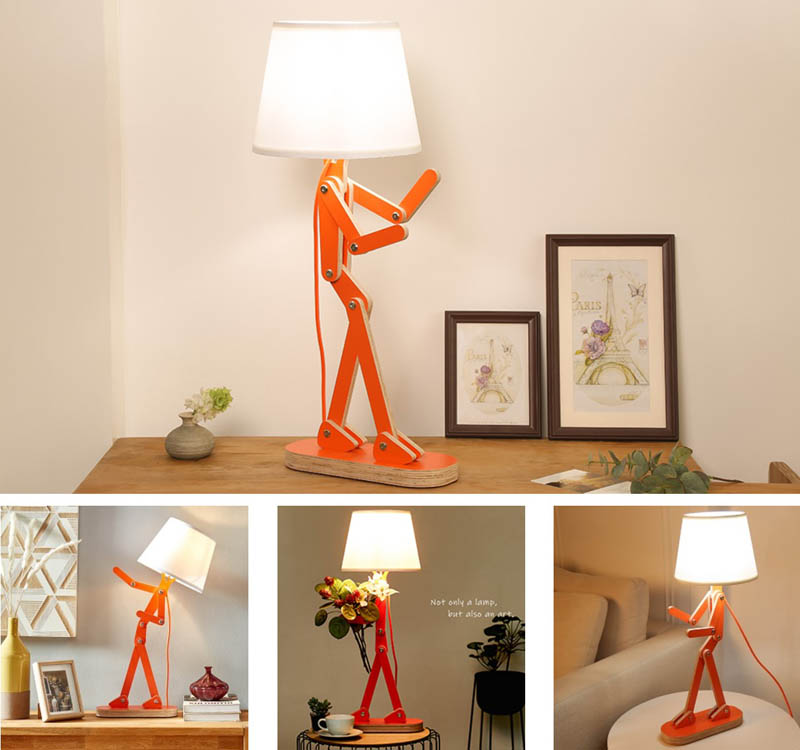 [buy here]
Magnetic Suspension Balance Light
Unique "balance" magnetic Spheres suction to turn on the lamp when you tired of the standard Switch. The gentle curve makes it easy to the eye and calming and make you feel natural. Most types of rooms will benefit from this lamp, as besides a source of lights it is also a piece of art.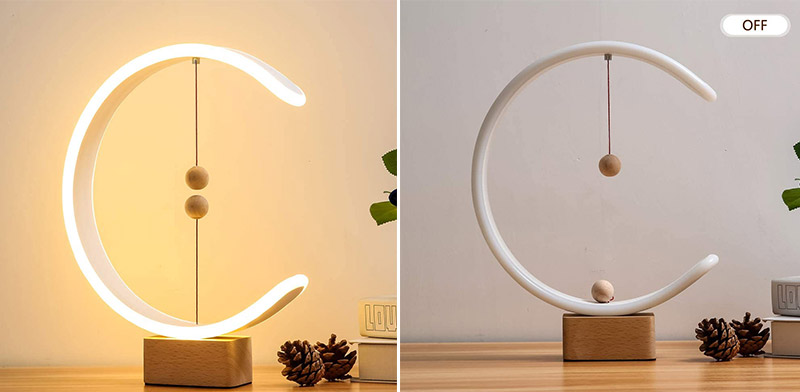 [buy here]
Cat Adjustable Lamp
The Cat desk lamp with 3-Way light temperature of settings (Low, Medium, High, On/Off). Unique cute movable design adjustable body Cat lamp that can be simply changed into any positions you like. An art decor design is really perfect to decorate anywhere of your house in its simplest aesthetic meaning.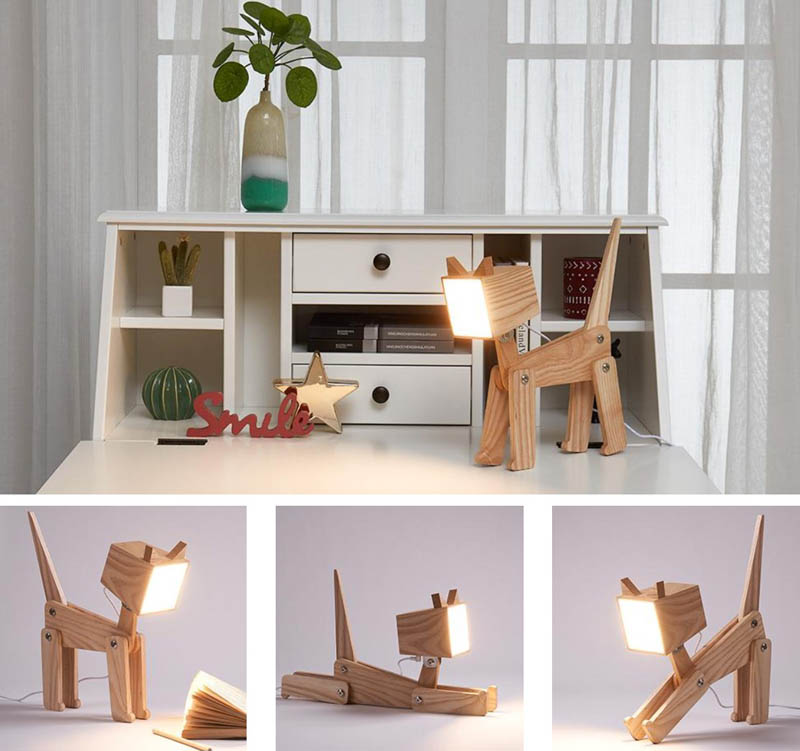 [buy here]
Adjustable Dog LED Table Lamp
A Dog Image Design Looks Like an Art Sculpture Indoor Decorations. A Beautiful Aesthetic Lamp. You just need to use the Allen Wrenches (included) to loose the joint for changing the position you like. The whole body of the dog lamp can be adjusted into different poses looks like the real dog as a pet. Design to be soft, stable and non-flickering light source with the LED panel chip. Don't need a bulb.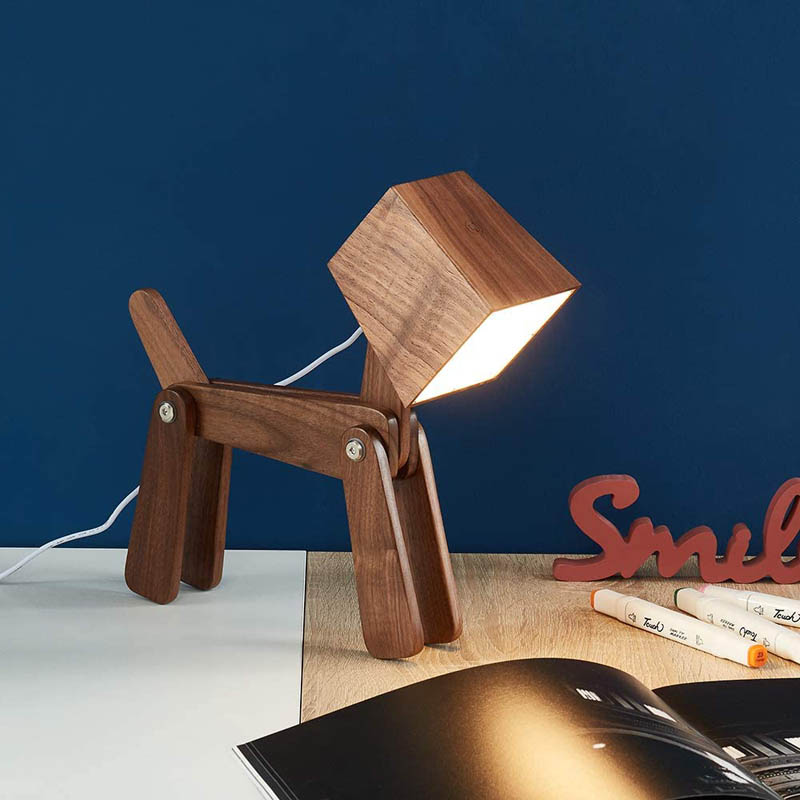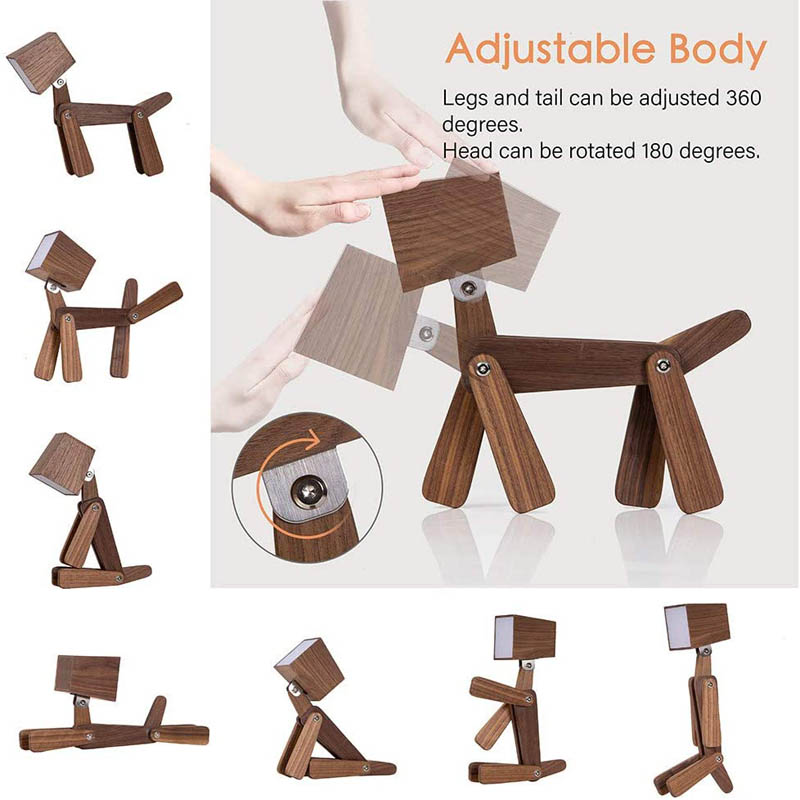 [buy here]
Giraffe Wood Lamp
Timeless wood construction meets playful styling with this handmade giraffe-inspired LED desk lamp design. Adjust the shape to create the perfect lighting experience. 2 meters cable with textile coverage and switch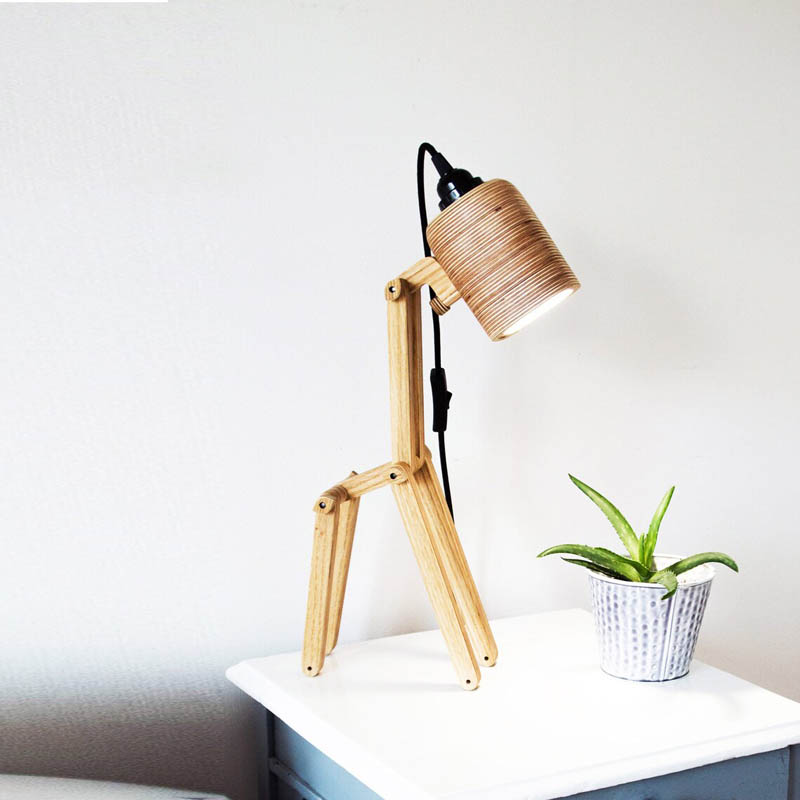 [buy here]
Wooden Oxlamp
The head part of the Oxlamp is made of solid linden. The body part is made of 1st class marine birch press panel and combined with craftsmanship. Daylight Spot Led is used in the lighting section. 2 meters long cable with on / off switch.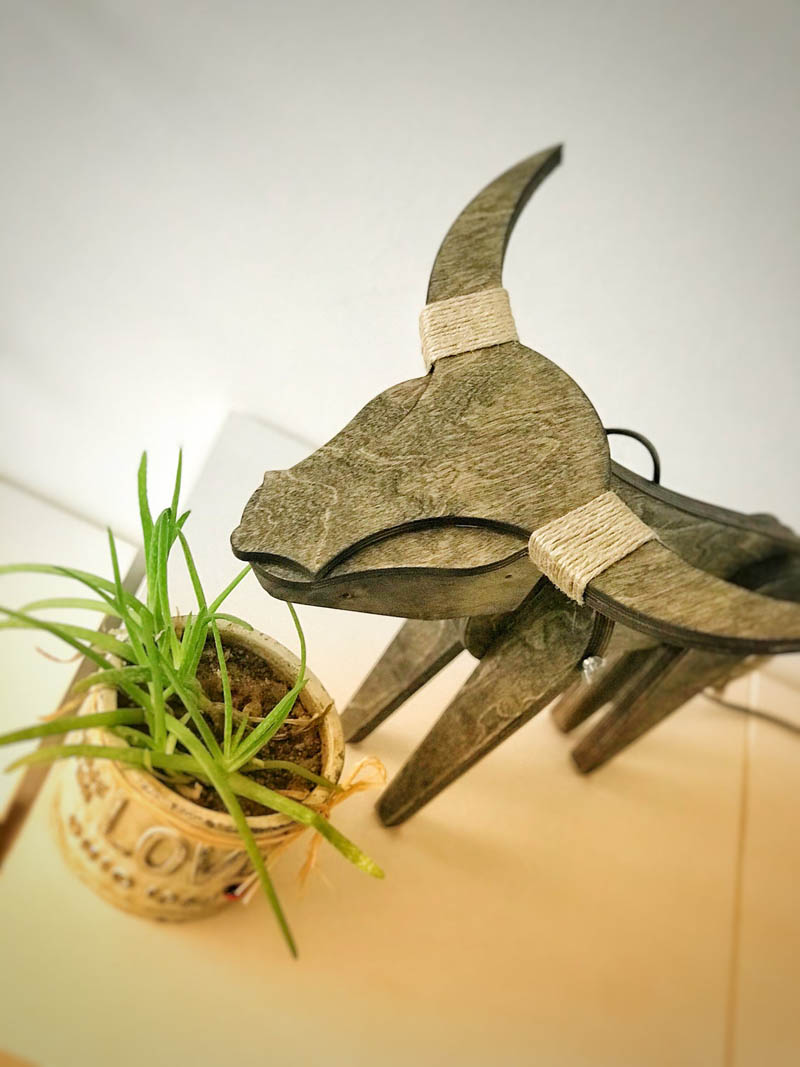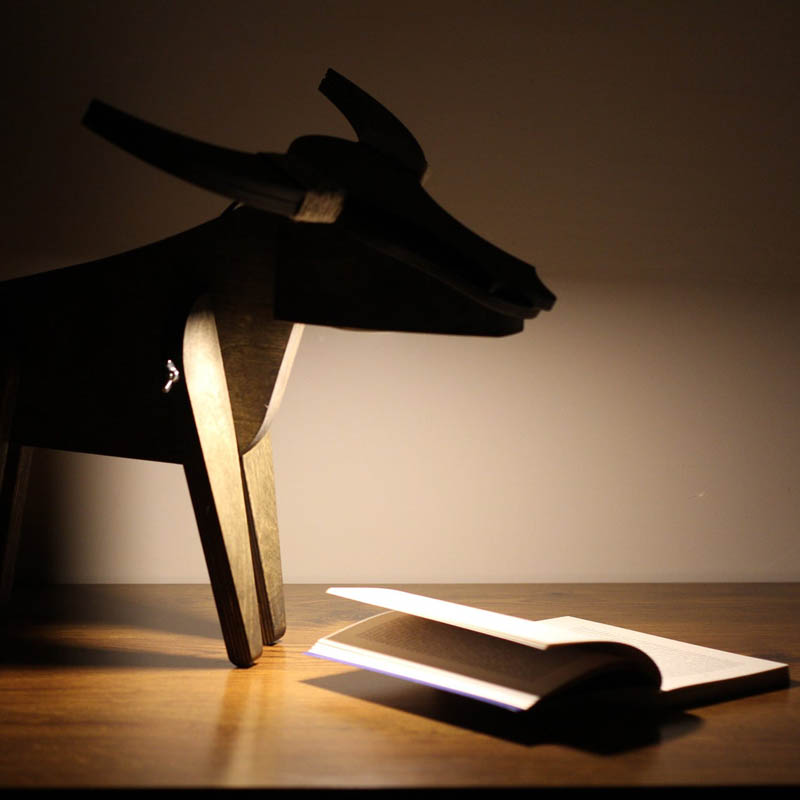 [buy here]
Crab Lamp
With a cute crab shape design, it is a unique lamp and also an art sculpture! You can display it on a study desk, perfect for kids, girls, boys, and children.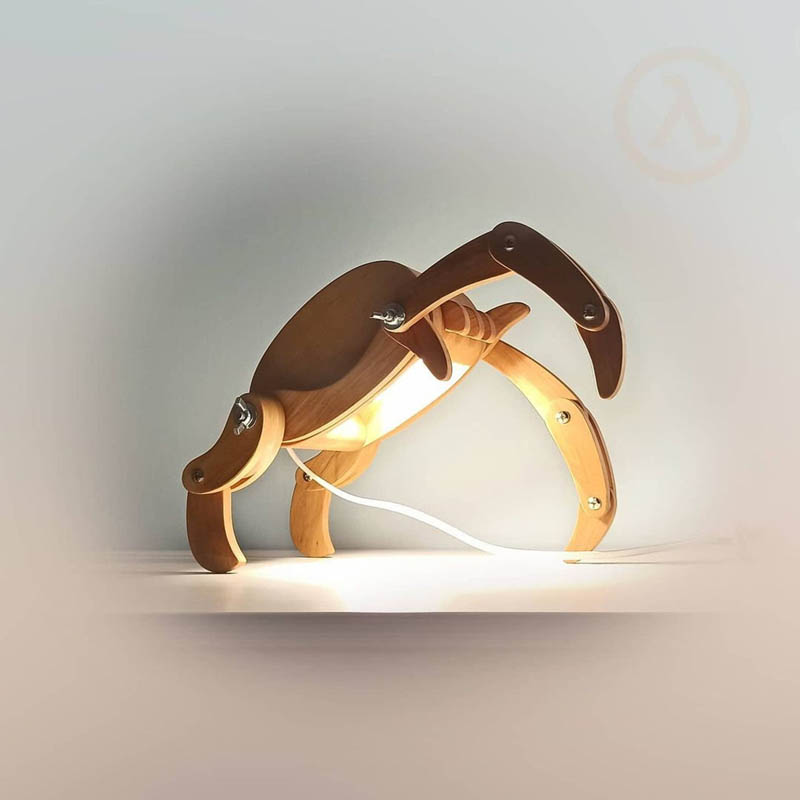 [buy here]
Dragon Table Lamp
With a cute dragonshape design, it is a unique lamp and also an art sculpture! This cute dragonlamp table is excellent for reading rooms, living rooms, bedrooms, and offices. It makes a smooth, comforting, and relaxed feeling to a room when it is turned on.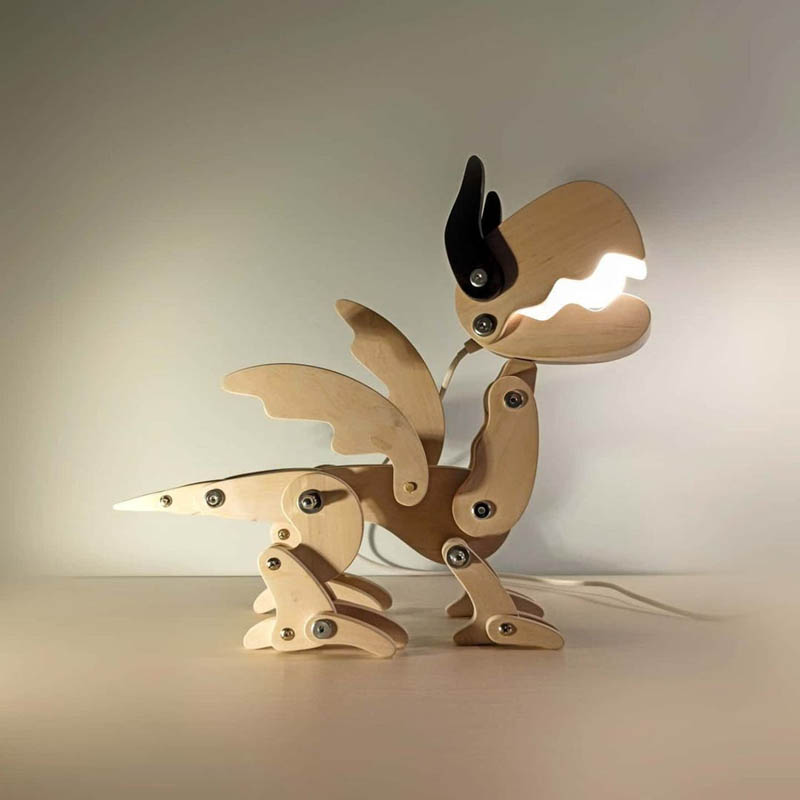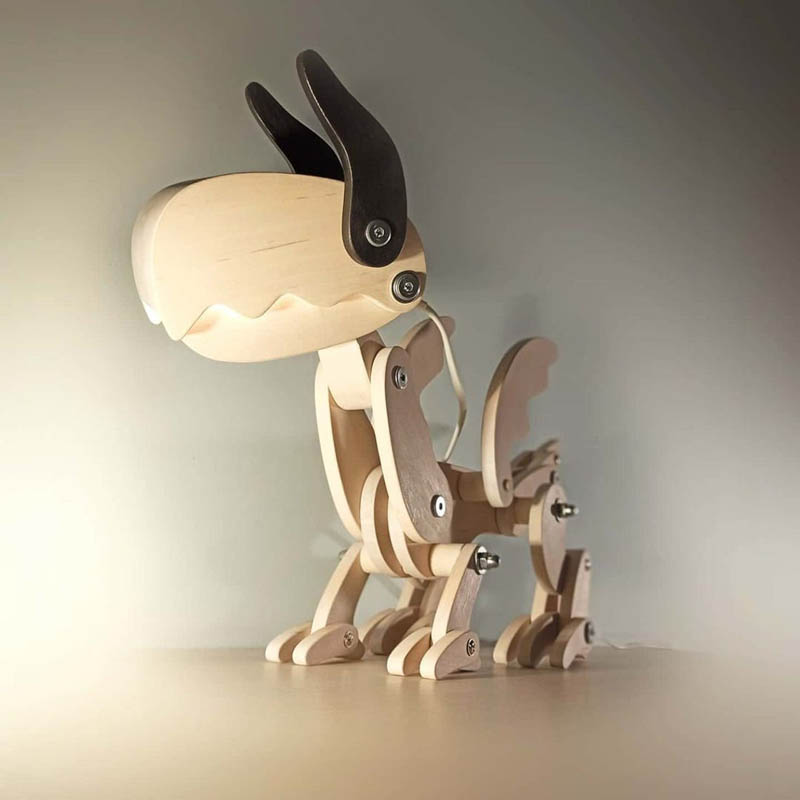 [buy here]