So you want a graphics design degree? Seems simple enough until you get that first assignment with a tight deadline. Then it becomes quickly apparent that graphics design isn't the cake walk everyone thinks it is. You need hard work, to be diligent, hardworking, and above all, you need these ten tips to succeed. These tips have worked year in year out for design students everywhere. What's even better, the tips you'll read here also carry over to your design career. You'll find them immeasurably useful in your career as a graphics designer.
Instead of asking yourself "what should I design?" grab your favorite cup of hot beverage and learn some cool tips sure to take your design student career to the next level.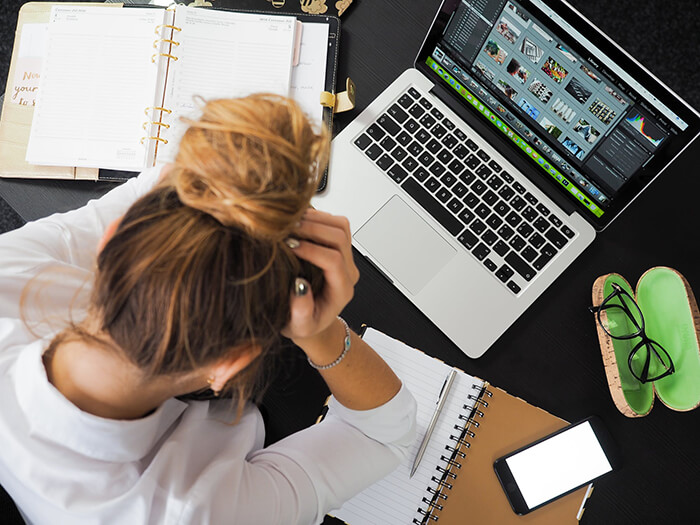 [Image source]
Take Class Projects Seriously
I used to be a design student, and I wish someone told me this early enough. It sucks to be out of school, looking for work, and have a blank portfolio to show potential employers. Being the smart design student you are, make a point of completing every class project like it was a sample to be presented to a potential employer. Before you know it, you'll have a complete portfolio well before graduating from design school.
Life after school is a lot easier with a portfolio. Believe it or not, almost every employer out there wants to see a portfolio before hiring. That means you'll never get a chance to build your portfolio or resume for that matter, through gigs. Better start early in school and avoid having to work for free to grow your professional resume. You can even get someone to help you with your class projects if you don't have the time. Find your assignment writer at Essayontime to help you with those tough classroom projects, and you'll be set.
Be Organized
One of the keys to success in design school is planning. Organize your schedule so that you have things laid out well in advance. Being organized not helps you avoid being ambushed by looming assignment deadlines, but it also helps you keep track of what needs achieving every day, week, month, and semester.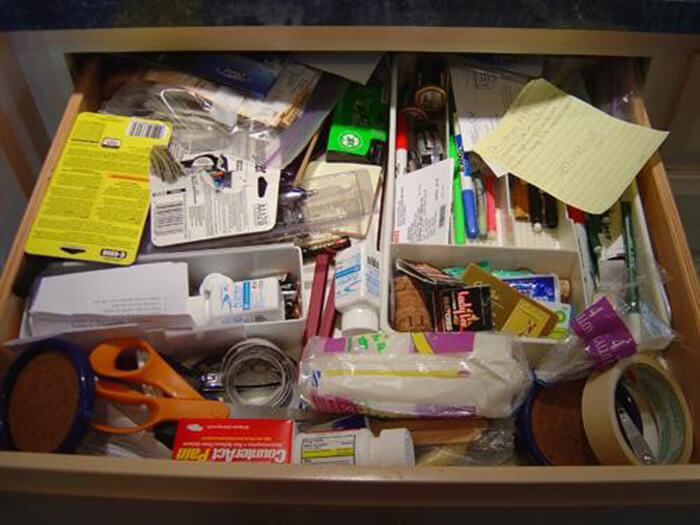 Make use of a calendar or a planner to help you track assignments, deadlines, project progress, and other goals. Every design student should have a planner on their smartphone to help them stay organized.
Prioritize
While we are on the topic of staying organized, learning to prioritize is a vital survival tip for all design students. Here's a scenario that is familiar to most students. There's a party at a friend's house, and you have an assignment due in a couple of days. Should you go to the party or should you stay in the dorm and miss out on all the fun? It seems like a pretty straightforward choice. Almost every student will take the second option. Stay at home and work on your assignment. That's why it's surprising to learn that most students would rather spend time partying rather than working on their academics.
Grow Your Network
Even if you're still in design school, it's never too late to start growing a network. I wish someone told me the kinds of friends I made back in design school would ultimately determine the trajectory of my career. There are lots of specializations in design, and depending on which area you want to focus on, make sure you have a support network.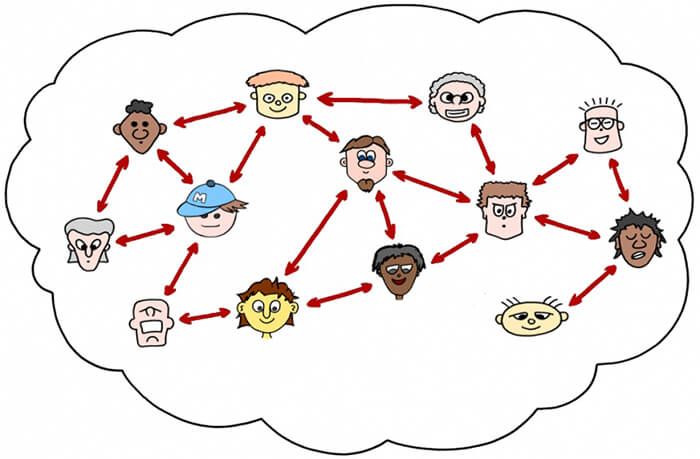 Your network isn't only valuable for finding jobs, but it also comes in handy when trying to establish a name in the industry.
Be Passionate
Graphics design is all about creativity and creativity feeds on one thing only. Passion. If Picasso lacked passion, he wouldn't have made all those great works of art. Channel your inner Picasso, and you're assured of success in design school.
Make Criticism Your Friend
Let's face it, not every design you'll come up with will be a winner. You're in design school to learn. Learning comes with success and failure. To come out stronger after a failure, make criticism your buddy. Being criticized helps you identify your weak points so that you can work on them. Once criticism is your friend, you'll make better choices and even better designs.
Stay Up to Date with Design Trends
There's only one constant in design. Things change all the time. What was in a few months ago is out today. The rules remain the same, but their implementation changes. Staying up to date with design trends helps you stay competitive and marketable. They say if a shark stops swimming it dies. If a designer stops learning, she quickly becomes absolute. Be a shark and keep on learning.
Develop Self Confidence
Confidence is a vital asset for any design student. Without confidence, you'll never have the courage to let the world see your work. Without self-belief, you open yourself to ridicule, intimidation, and demeaning criticism. Hold your head high. Never be afraid to show the world what goes on inside that beautiful brain. Take pride in your work, and the design world will quickly accept you.
Always Underestimate Your Abilities
One of the biggest mistakes designers make is overestimating their abilities. They get a project and think they'll have it wrapped in a day only to realize they overestimated the work needed. If you fall prey to overestimating your abilities in design school, be prepared to miss crucial assignment deadlines.
What you want to do is overestimate the complexity of any assignment. Make a habit of always thinking an assignment requires more work on your end. That way, you'll always give assignments more time than necessary to complete. You'll never be chasing after a deadline when you overestimate the amount of time needed.
Remember to Have Fun
Design school is not all about studying, working on projects, or spending endless hours perfecting your Photoshop skills. Take time to hang out with friends, attend a party or two, and even take a weekend off. You won't grow your network by spending all your time cooped in your dorm room. You won't get those creative juices by isolating yourself. Nor will you develop any self-confidence if you don't step out of your cocoon.
There you have it. These ten tips are sure to make your life in design school successful and rewarding. If you don't believe it, why don't you give some of them a try? You won't lose anything, and the potential gain is nothing short of tremendous. Just remember, being a design student is all about bringing out the creative side of you. Like the folks here bringing stunning designs ideas right into your living space.