There is a debt of whether a baby needs night light. I totally agree we shouldn't leave the night light on for the whole night but have an easy turn-on one beside bed is always a good idea. Especially when they are old and will try to use bathroom during night.
Hence, I am a big fan of those portable, USB charging LED night lights. Especially their designs getting super cute in these days. I can't stop collecting them and they are prefect decoration/toy as well as night light.
No matter you have boys or girls, these cute night lights are for everyone, even yourself. I love the dumpling one and the yoshi egg light are so much fun to have. Take a look at our collection and let us know which is your favorite ones?
This post may contain affiliate links. If you make a purchase, Design Swan may earn an affiliate commission. Please read our disclosure for more info.
1. Little Bao Dumpling Light [buy here]
This lovely little guy is a 'xiao long bao', or soup dumpling. But at 4 inches wide, he's a bit bigger than your average dumpling, and he's filled with light rather than juicy meat.
Unlike his edible brethren, we recommend against slooping him into some broth. Don't get us wrong, he would probably love it. But he would stop giving off that lovely glow. And make your soup taste like batteries.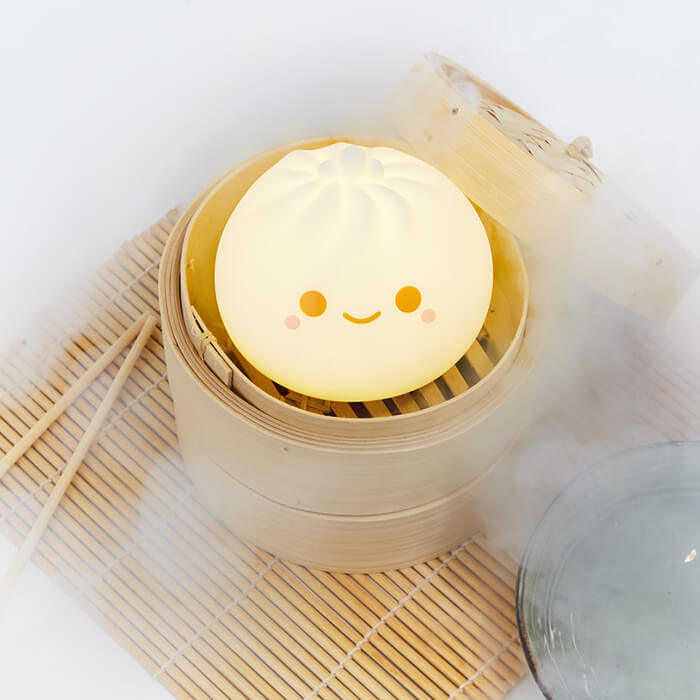 2. Tony the Ramen Night Light [buy here]
Illuminate your home in the glow of your favorite nutritionally-suboptimal super noodle: instant ramen.
This adorable pot of 'ramen noodles' is actually a night-light that casts a lovely soft glow over whatever it is you're doing. Hopefully not eating ramen, or he'll get upset. That's cannibalism. He's even got an automatic shut-off to elongate battery life! Nice.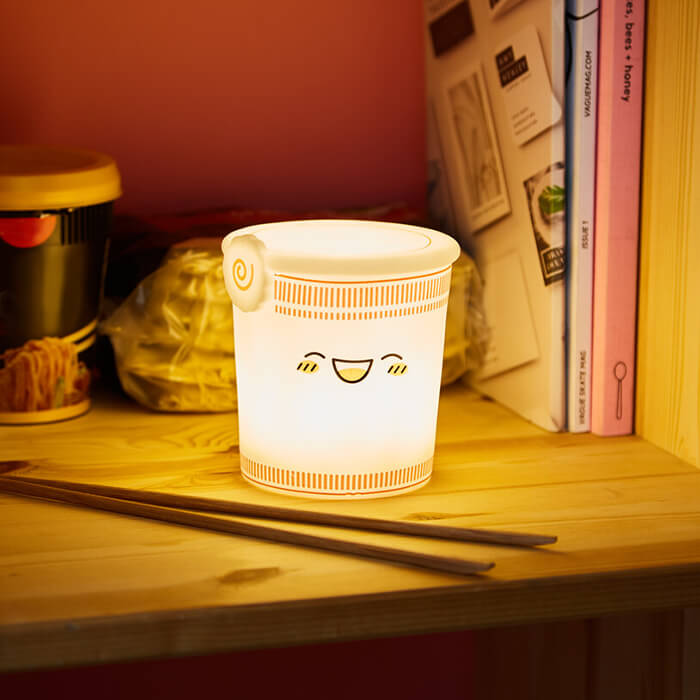 3. Rechargeable Unicorn Light [buy here]
The night light creates a calming atmosphere in which toddlers and babies feel safe and comfortable. Plug in USB port. Connect the light to the micro-USB cable with a 5V USB adapter. The charging time is 2-3 hours. Then the light is ready to use again (2.5-3.5hours white light / 4-5hour color). The lamp is equipped with a special touch and dim function. Tap 50% white light> 100% white light> Color change light> Red> Yellow> Green> Blue> Stand-by mode. The light automatically goes into sleep mode after 15 minutes when it is no longer touched.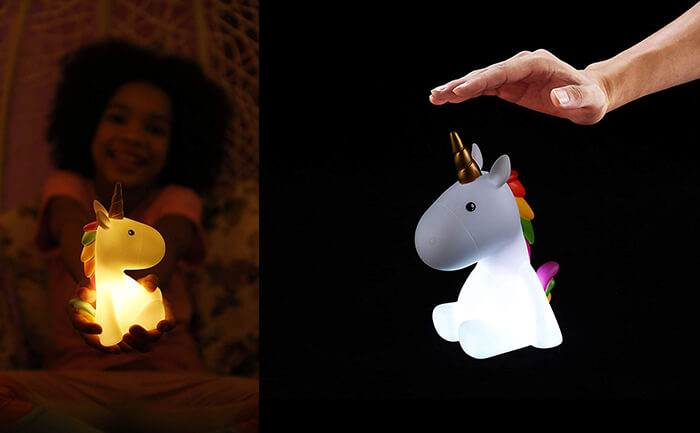 4. LED Soft Cloud Light [buy here]
Droiee's new night light provides super smooth lighting that's just bright enough to let you see where you're going without blinding you. This easy to use night light is perfect for use in the baby's room, but can also be used in any other space within your home. Simply connect to a USB cable (direct charge) or insert AAA batteries to get your accessory going for nights on end.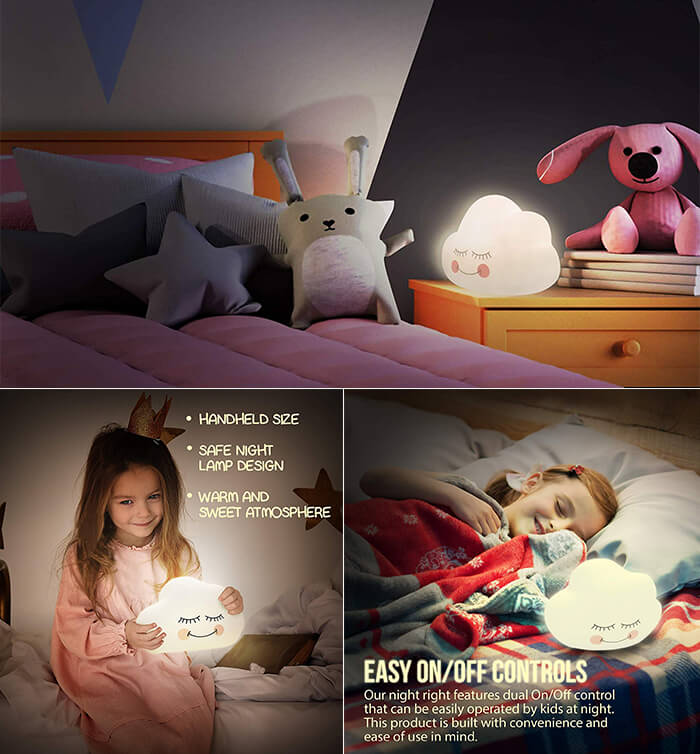 5. Pearl Boba Tea Light [buy here]
This adorable little boba light is the cutest thing you can put on your desk. Powered by batteries, this thing provides a lovely glow through the walls of its 'cup'. Maybe the milk has gone off.
And we can't neglect to mention the little boba balls inside that bump around inside, just like a real boba tea. But they're not tapioca, so best not try to eat them.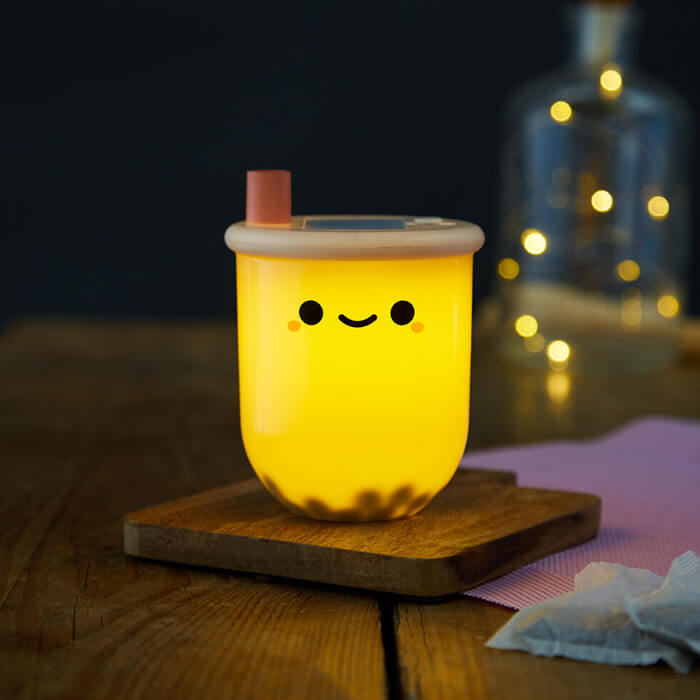 6. Yoshi Egg Light [buy here]
This life-size replica of a big ol' Yoshi egg provides the perfect ambiance for a long night of playing your favorite Ninty titles. If only it hatched, then you'd have something to sit on as well… USB powered, just plug that bad boy in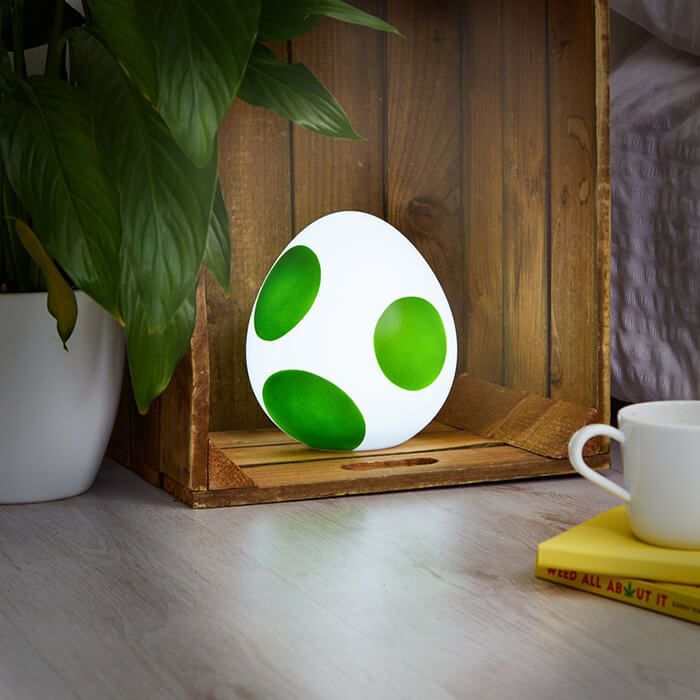 7. Super Mario Mushroom Light [buy here]
Give your ambient lighting game a much-needed power up with the Super Mario Mushroom Light.
Rather than endowing you with extreme speed, strength or agility – this soothing shroom fills your home with a gentle, relaxing glow. Just press down on it's cute, domed head and it plays the classic 8-bit 'mushroom power up' sound effect as it lights up.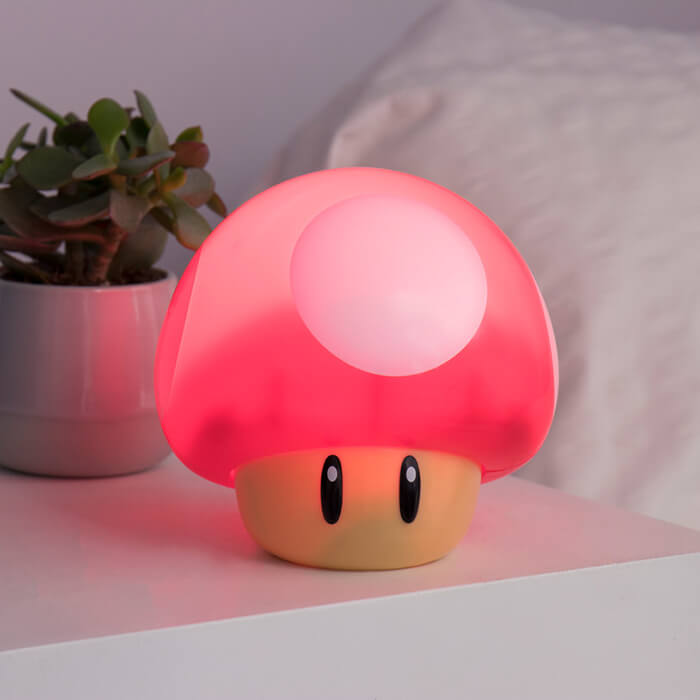 8. Crash Bandicoot TNT Light [buy here]
Crash Bandicoot is back with all the TNT, mad scientists, witch doctor spirits and craziness you can handle. The TNT crate light is a great way to light your nights with fun. This night light is perfect for children, teens or adults. Add this item to your man cave, bedroom, baby nursery, toddler's play room, or themed home theater.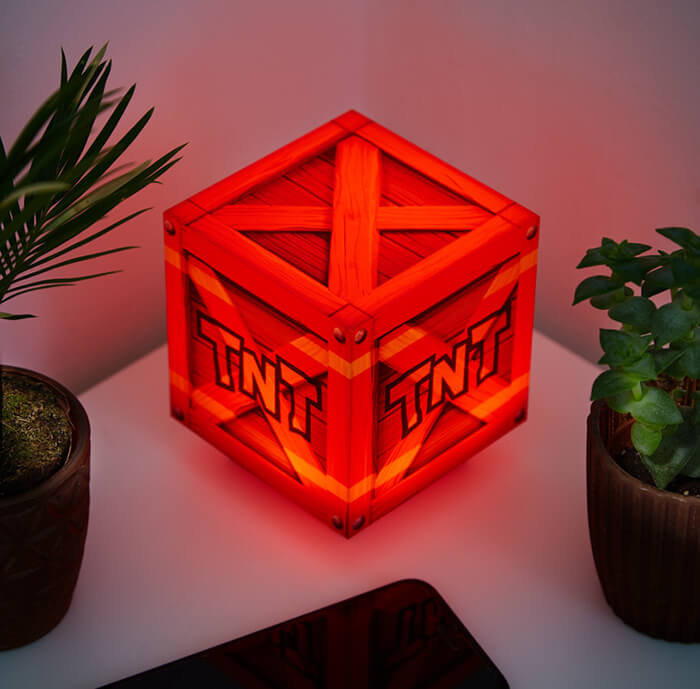 9. T-Rex Dinosaur Lamp [buy here]
What the T-Rex Dinosaur Lamp lacks in arm dexterity, it makes up for in style and energy-efficiency – sporting a chic, origami-inspired exterior and a bright LED bulb.
The T-Rex Dinosaur Lamp emits a soft orange glow from its angular poly-resin body, and is one of a set of three prehistoric favorites including a Triceratops and Diplodocus.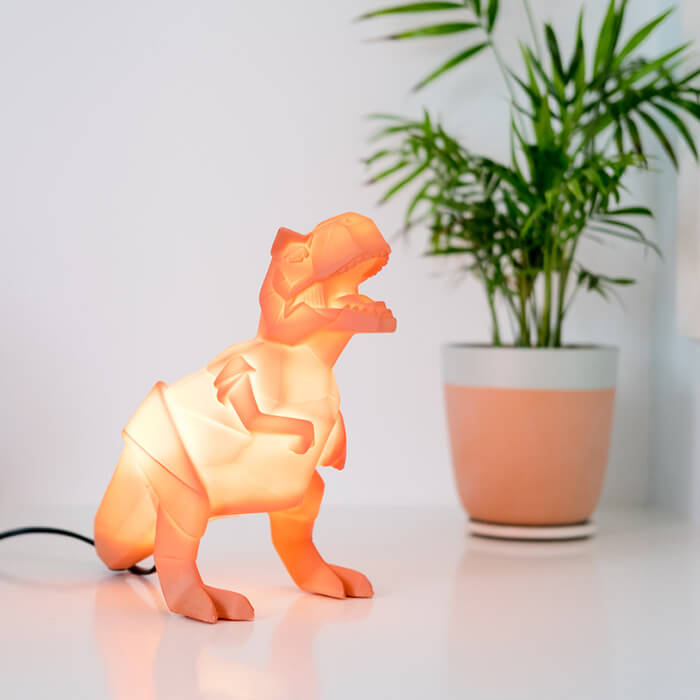 10. Triceratops Dinosaur Lamp [buy here]
Enough weird nerdy ramblings, this Triceratops Dinosaur Lamp is the perfect way to light up your living space. Emitting a soothing white ambiance from within its poly-resin belly.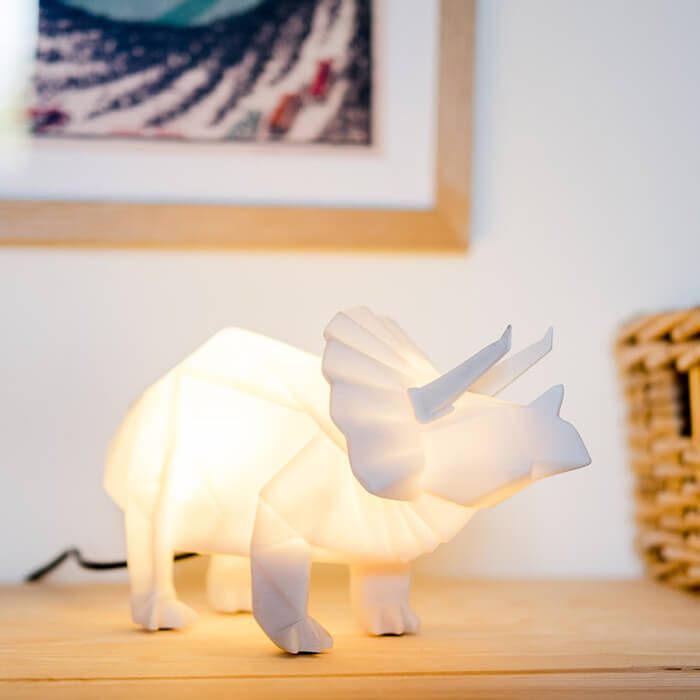 11. Bronto Night Light [buy here]
Soft and never too warm, a child can safely rest dim Lumi Pets in their crib or bed. our cute night light is a comforting friend at bedtime. Perfect for toddlers, with its easy-cute shape and one-button switch.