When the weather is getting a bit chilly, what is better than stay at warm home and play some games with family or friends? Stacking game is one of the best games we want to recommend. No matter it is an animal or a stick you need to stack, the game is aimed to trains patience and fine motor skills as well as provide a lot of fun. Keep stacking up and hope you are not the one who tosses the tower.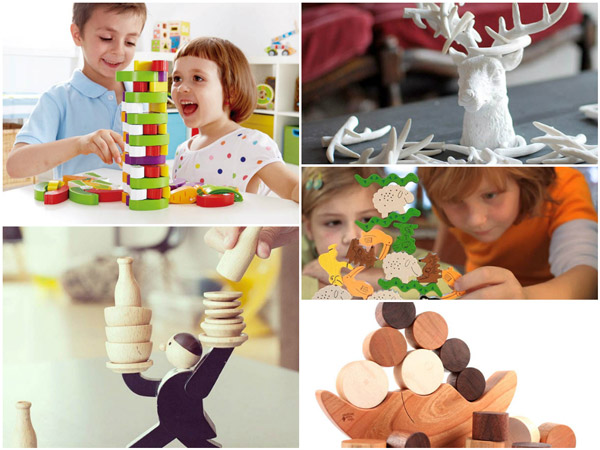 We are a participant in the Amazon Services LLC Associates Program, an affiliate advertising program designed to provide a means for us to earn fees by linking to Amazon.com and affiliated sites.
1. Cat Jenga [pinkoi]
Developed by a Chinese company called Common, cat jenga cleverly combines cutout kitty poses with the game's precarious stacking challenge. Players have to balance the wooden cat-shaped pieces on top of one another, as high as they can, with the hope that the feline silhouettes don't topple over.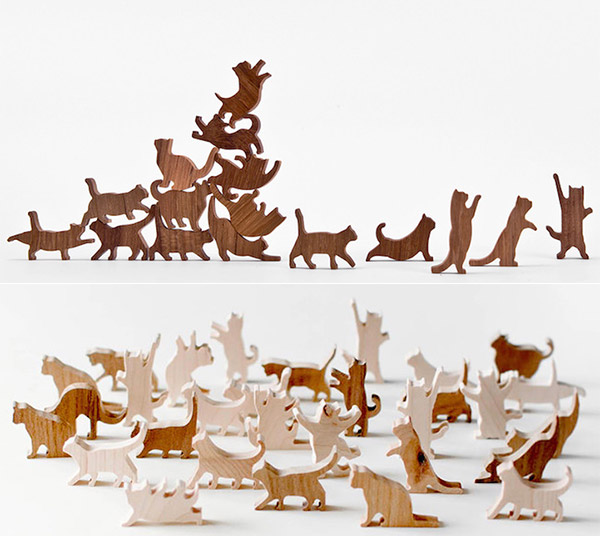 2. Melissa & Doug Suspend [buy on amazon]
Melissa & Doug Suspend is a balancing game that is as easy to understand as it is difficult to master. The game comes with 24 notched, rubber-tipped wire pieces that hang from a tabletop stand. With each turn, a new piece is added to the transforming vertical sculpture, causing the balance to shift and the difficulty to increase.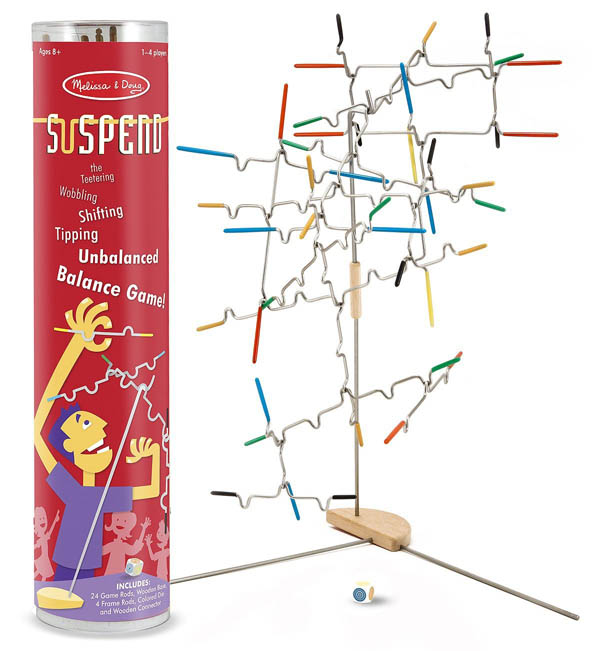 3. Don't Tip The Cows Stacking Game [buy on amazon]
Take cow tipping to the next level with Don't Tip the Cows, a hilarious stacking game from Front Porch Classics. Don't Tip the Cows includes 18 unusual blocks shaped like cows, in a travel friendly tube.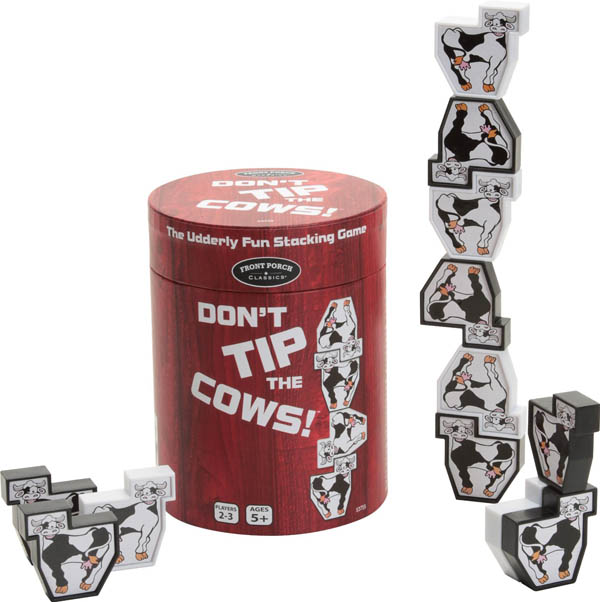 4. Haba Animal Upon Animal [buy on amazon]
Players race each other to be the first to place all of their animals upon the animal pile before any of the other players. A roll of the die tells the players how many animals can be placed or whether they can add to the alligator base. This learning games fosters hand-eye coordination and fine motor skills.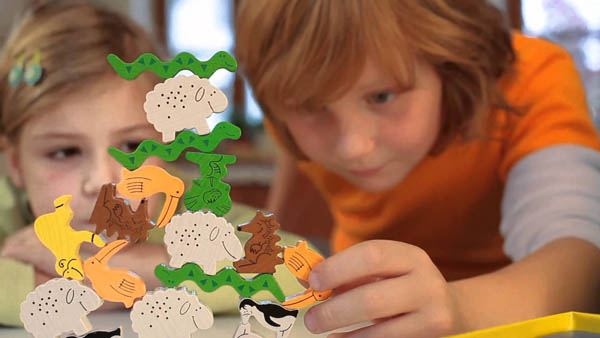 5. Bandu Stacking Game [buy on amazon]
Bandu is a classic in tactical competence games. Four rules variations are included with the game, with the aim of all four being to build a tower. The sack contains different wooden pieces (e.g. egg, ring, pine tree, quad) as well as a small bag of jewels for the auction variation of the game. One might end up paying many jewels to avoid building an especially difficult element. Gambling and bluffing abilities are needed as well as building competence and strategic talent.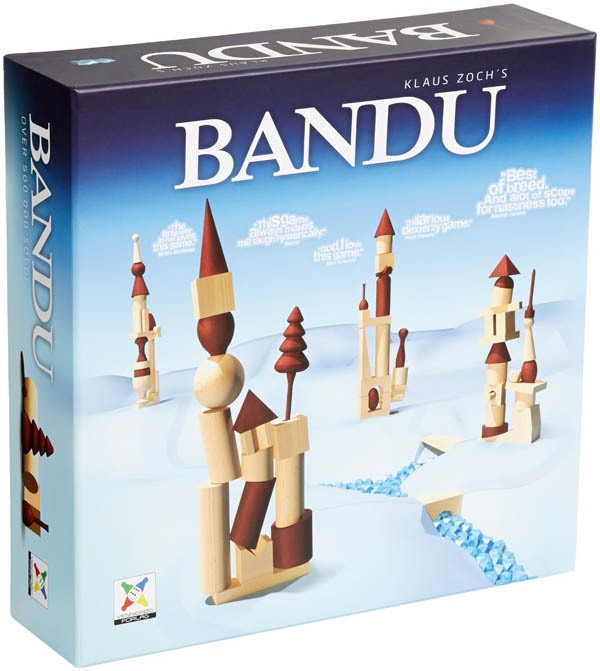 6. Buck Stacking Game [buy on amazon]
Give this fine buck a bigger rack by stacking additional antlers on top of it. The goal of the game is to pile on 30 extra antlers before they come tumbling back down.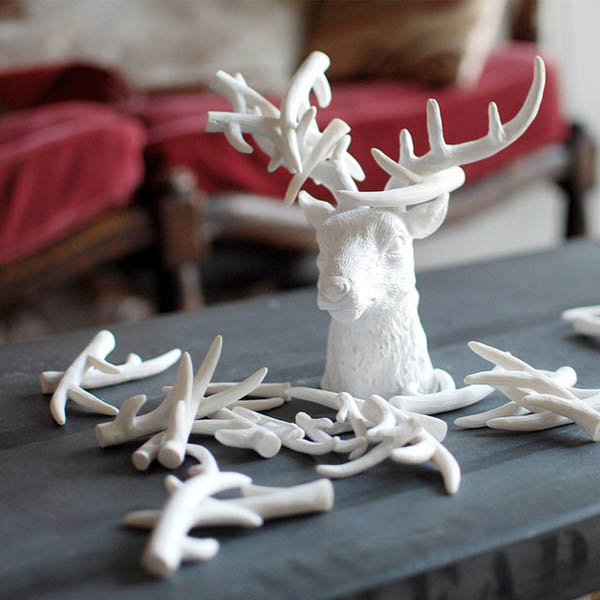 7. Don't Tip The Waiter Stacking Game [buy on amazon]
Test your dexterity! Stack the dishes on the waiter's hands, but don't be the one to tip him over! Made from beechwood.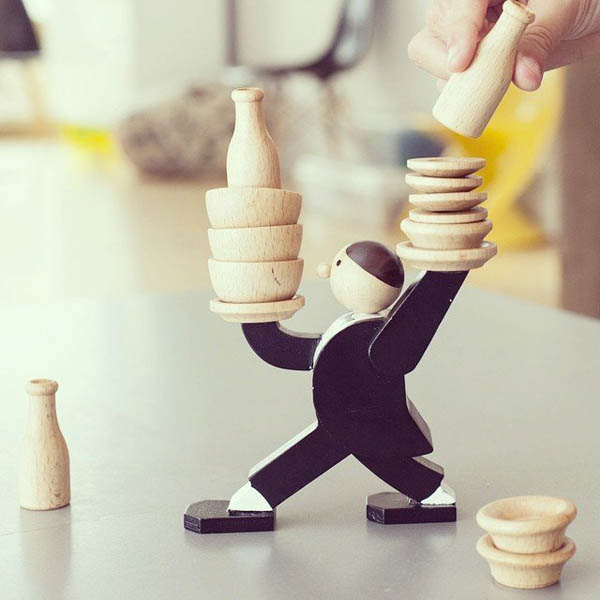 8. The Balance Boat [buy on amazon]
With the Balance Boat play set kids develop dexterity, patience and pretend play skills. Inventing their own games and stories, kids will stack the brightly colored endangered animals as high as they can, balancing them atop the 6″x12″ wooden boat. The animals are also perfect pocket pals, starring daily in pretend adventures.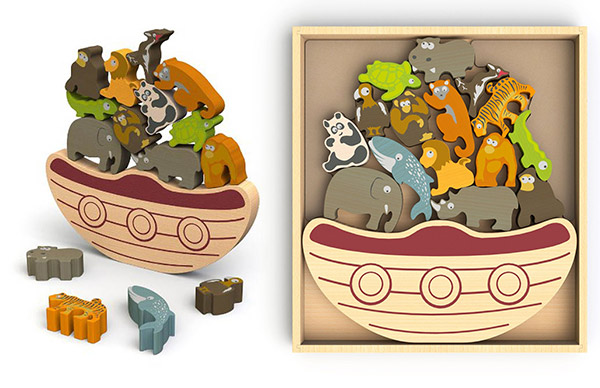 9. Balancing Acrobat [etsy]
This is stacking and balancing game which trains patience and fine motor skills. Figures designed to be stacked one on top of the other in a pyramid defying gravity. Made from black alder wood which is completely natural and untreated.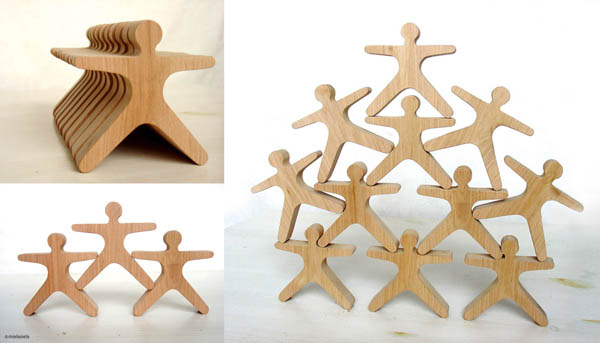 10. Smiling Moon BALANCER [etsy]
Reach for the stars…and then see how high you can stack them on the smiling moon base! Naturally colorful hardwoods make this organically finished balancing toy both lovely to look at and a great learning tool for little minds.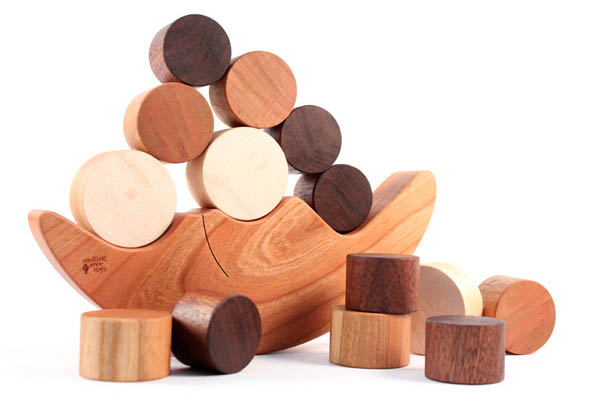 11. Early Explorer Stacking Veggie Skill Game [buy on amazon]
Early Explorer Stacking Veggie Game Can you pick out a veggie without toppling the tower? Includes 54 pieces and 1 color coded die. Durable child safe paint finish and solid wood construction are hallmarks of Hape toys.