Animals Made of Cotton Thread Illuminated From Ceiling
Created by French artist Julien Salaud, these spectacular animals are made of cotton thread and coated in ultraviolet paint and held down with thousands of nails to form a glowing tapestry that transforms the room into an intergalactic grotto.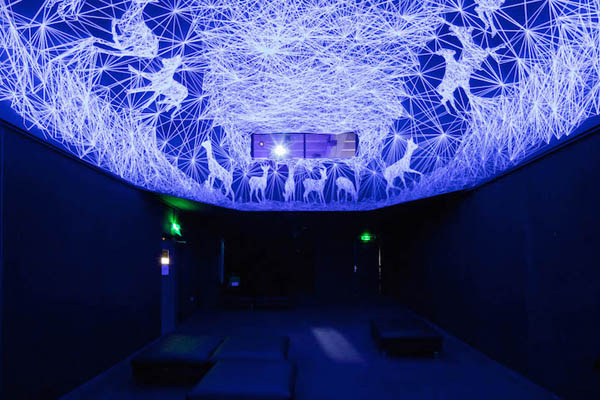 The polygonal representations of deer, birds and bears combined with the galactic connecting and intertwining lines also make this piece look like a section of the night sky with figurative constellations. It is quite impressive work considering how much thread and nails needed to make the installation.