This stylish family home design began as two apartments, measuring 33 and 74 square metres. The two properties were joined and reconfigured to suit a young married couple with two children. The luxe marble, gold and wood tone palette is carried on through the stylish family home design. [Visualizer: Quadro Room]
Living Room
The living room carries design traditions from French classic apartments. A luxurious marble feature wall dominates, and round coffee tables pull the aesthetic into the centre of the room. Open book shelves rise at either side of the white marble clad TV wall. The arrangement of staggered shelves display gold decorative vases and gold candlesticks.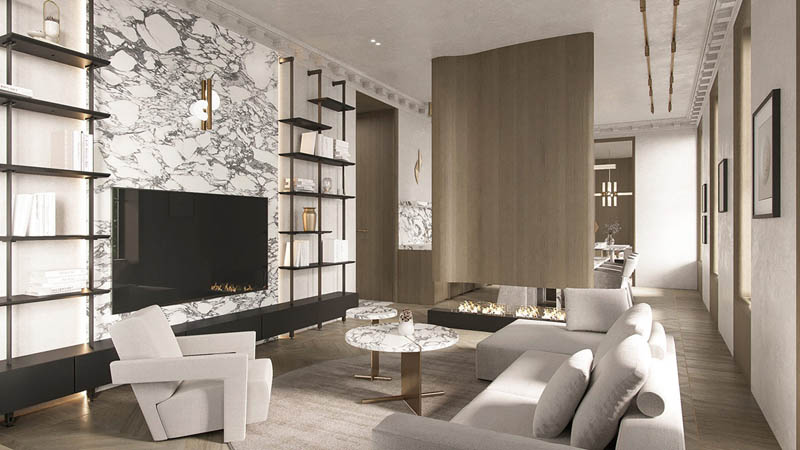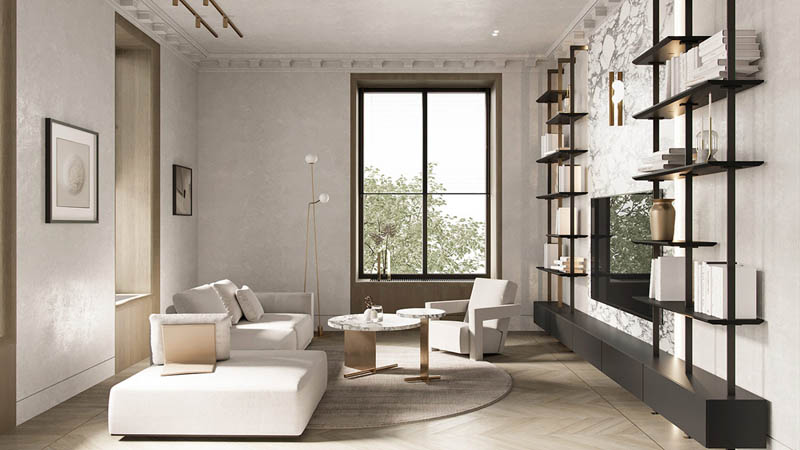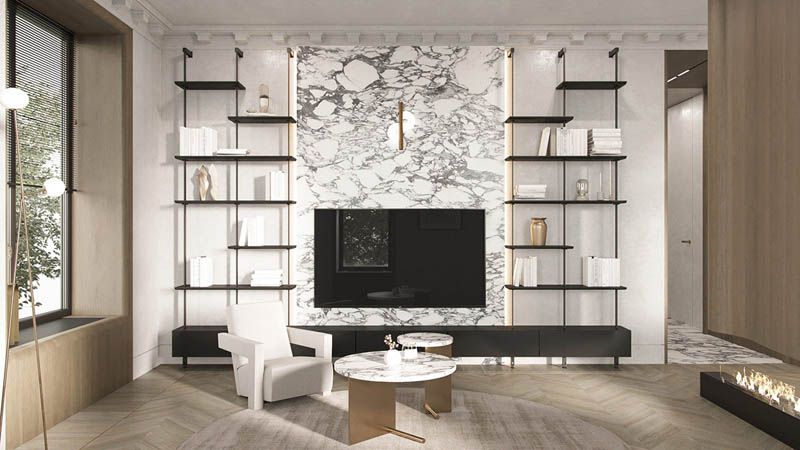 Dinning room and kitchen
A modern fireplace divides the lounge area from the kitchen diner. The custom dining table is integrated into the central kitchen island. Wooden casings draw attention to the deep set windows, giving them an attractive and bespoke finish that coordinates handsomely with the kitchen. A gold sink makes stunning contrast against the white marble countertop.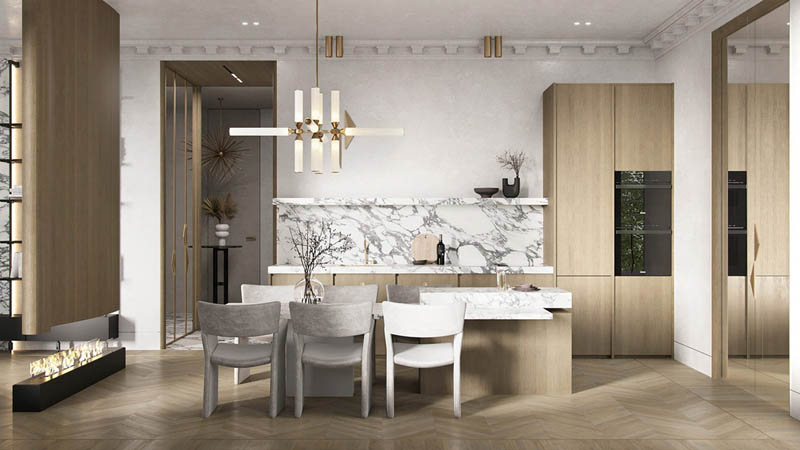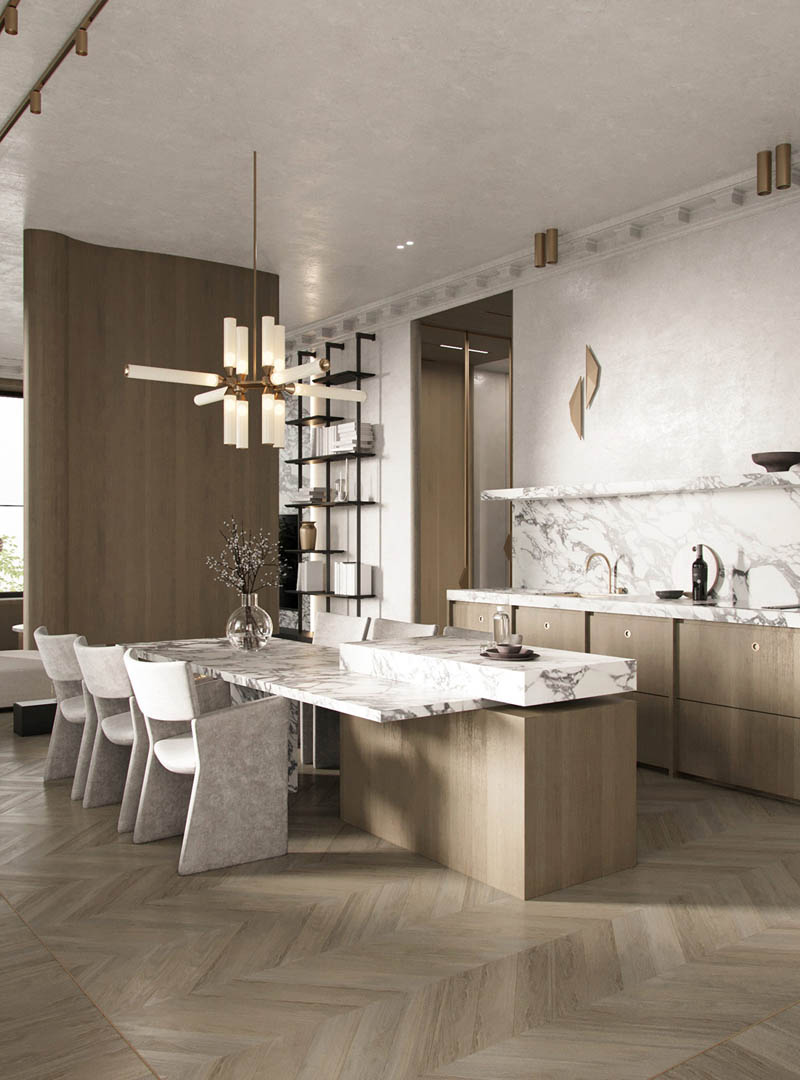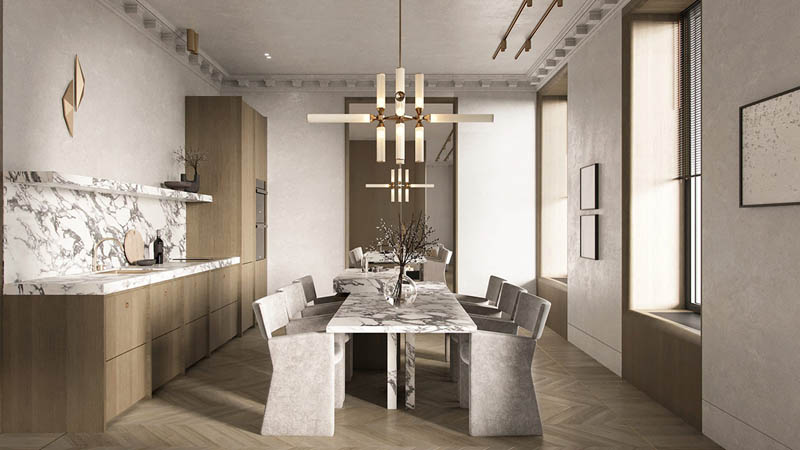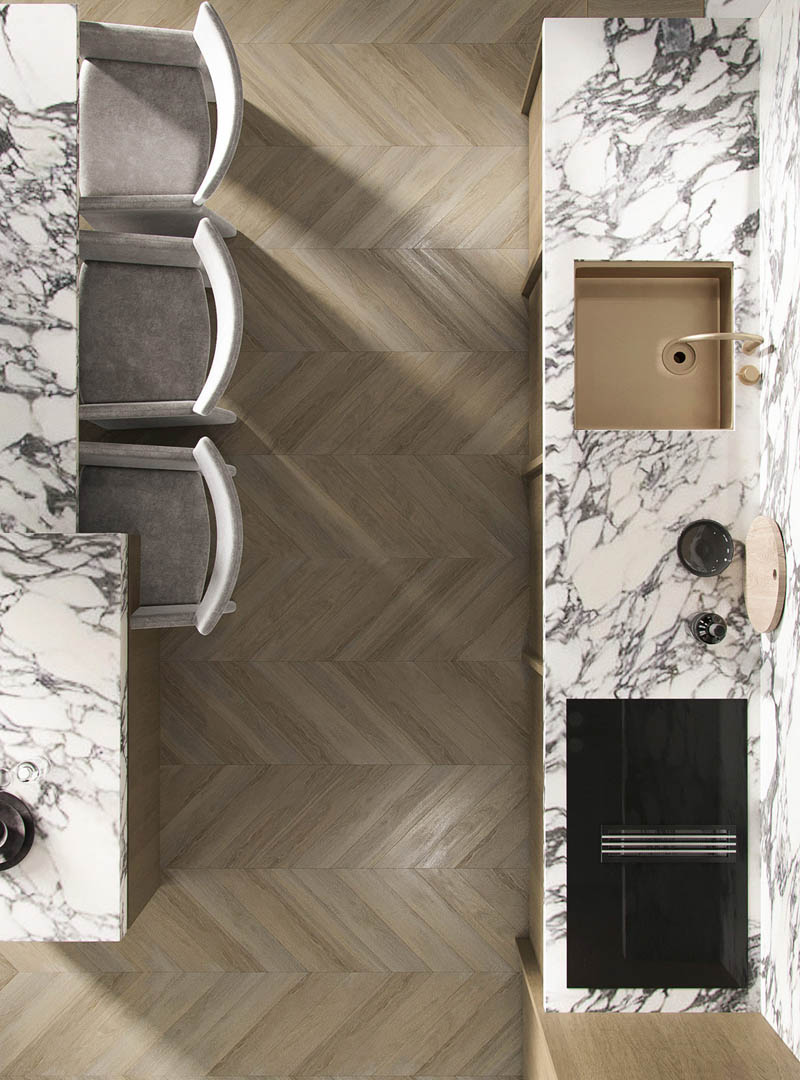 Bedrooms
Each bedroom features a soothing milky white, beige and grey colour scheme and a modern chandelier as the focal point. Gold accents and wall sconces frame the bedside.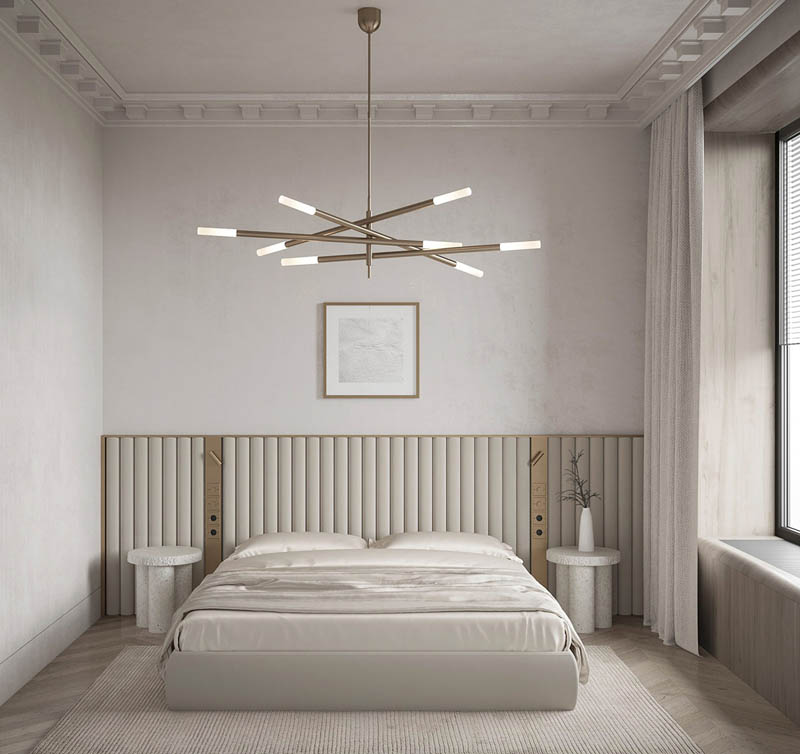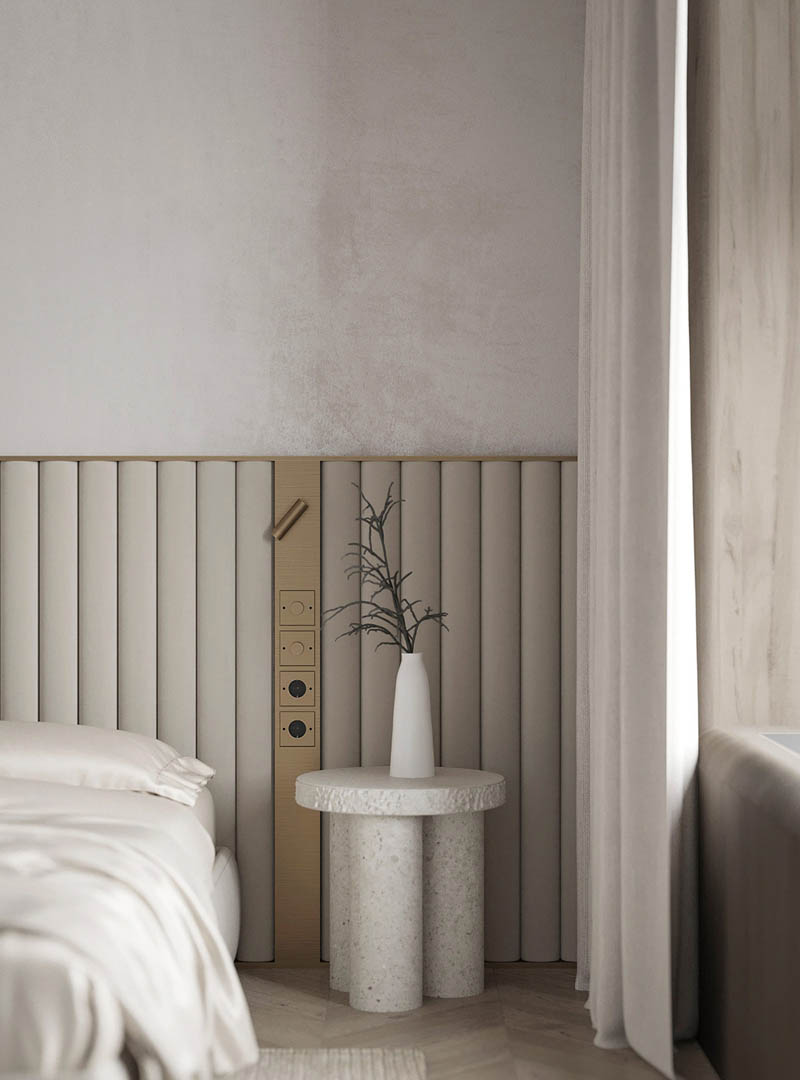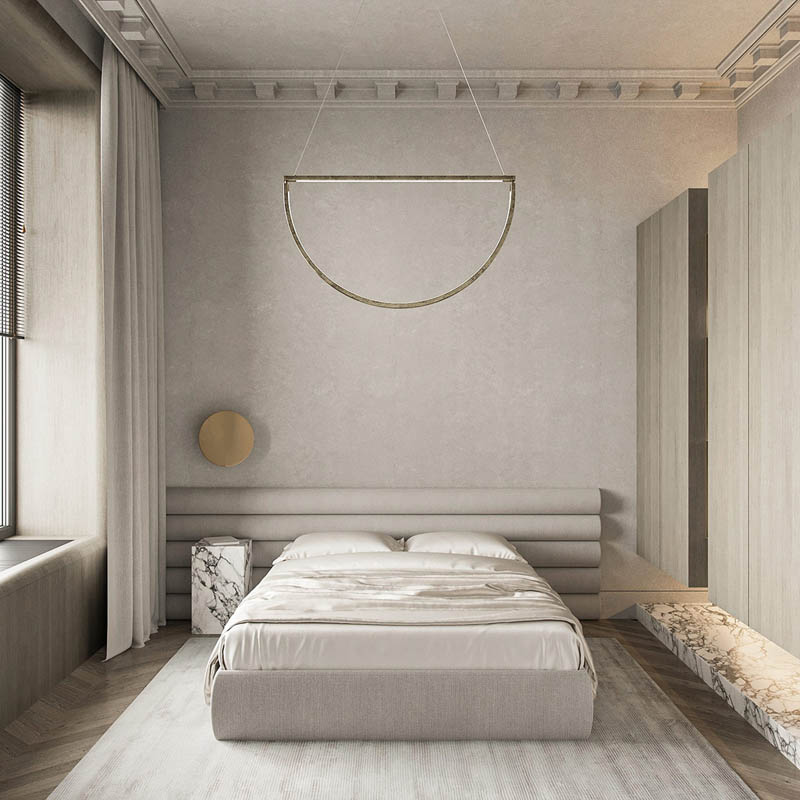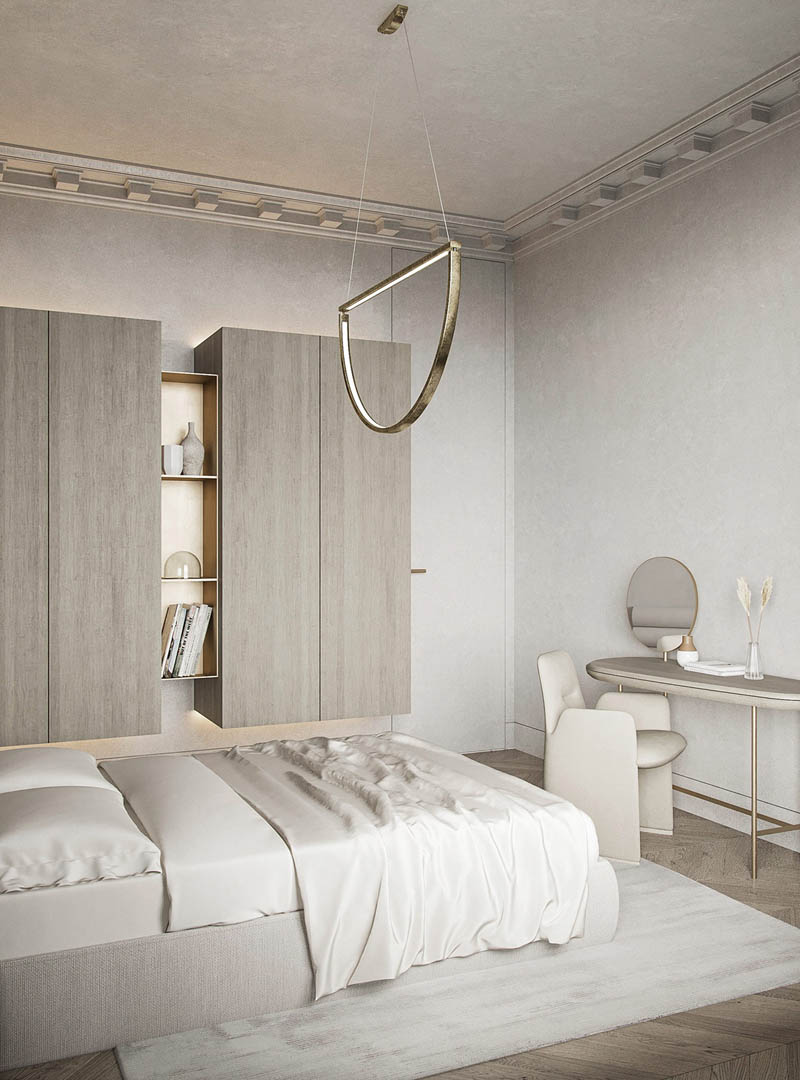 Bathroom
Wood flooring is switched out in the shower room, in favour of white marble tile that can run seamlessly into the wet zone.