Almost every famous brand has a bit twist when lands on Japan's market, same as IKEA. For the upcoming Halloween, Tokyo's Ikea stores is offering a spook-tacular dessert menu until Monday October 31. Some IKEA fans even make a trip to the store just to eat, without even perusing the range of furnishings.
And you won't be surprised if you know what IKEA Japan offers. Below are the list of the spooktacular menu. Seriously! I want that show up on my local IKEA store!
Halloween pancakes
Served with berry compote, chocolate spider web, whipped cream and a finger-shaped biscuit with an almond 'nail'.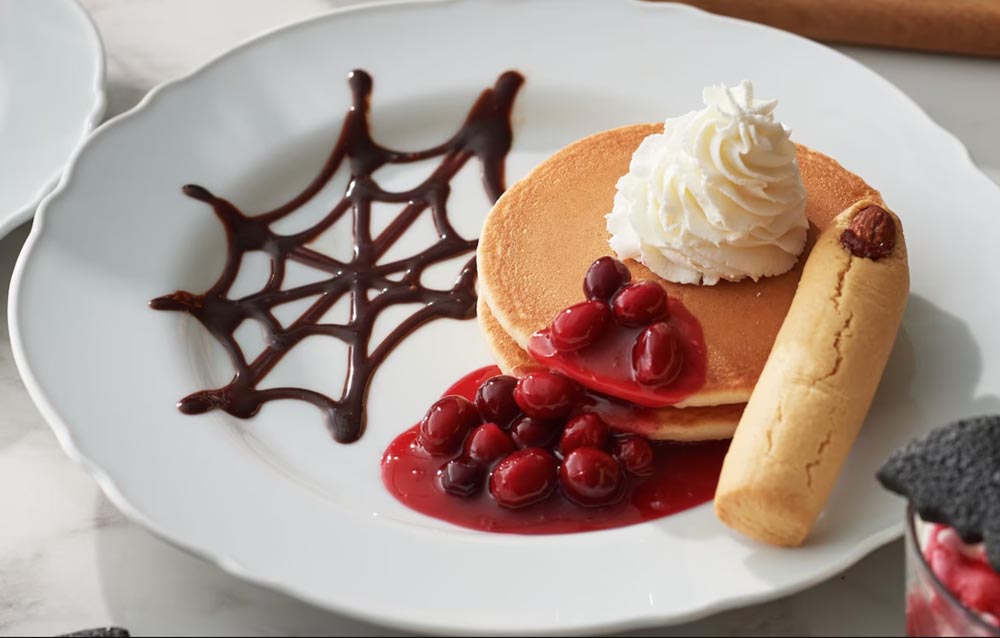 Black chiffon cake
The cake is made with bamboo charcoal and topped with lingonberry jam and cream.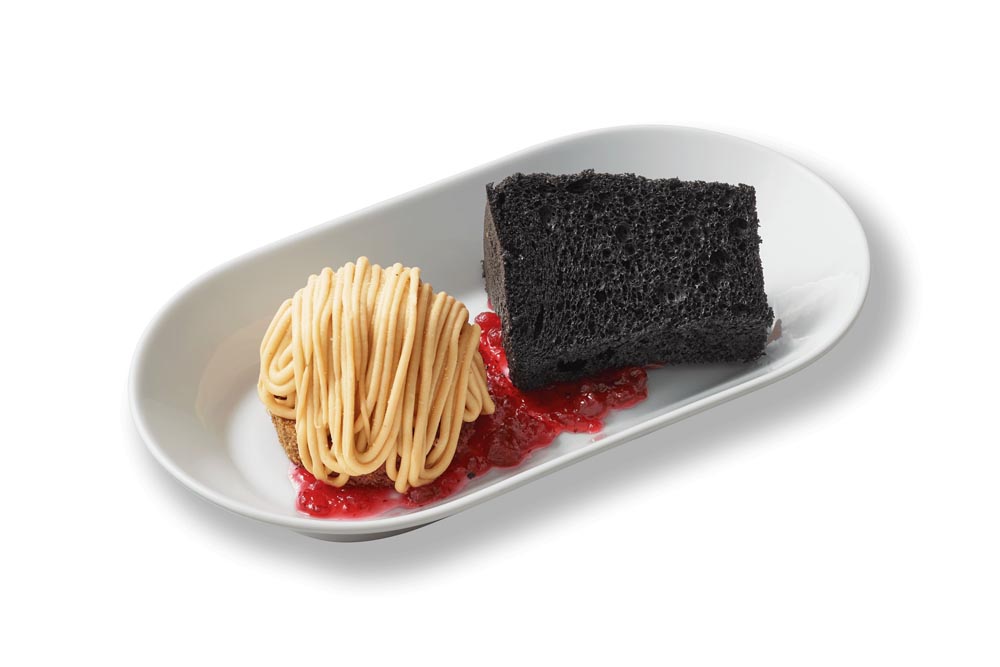 Bat cake in a glass
Chocolate brownie topped with berry sauce, whipped cream and a bat-shaped cookie.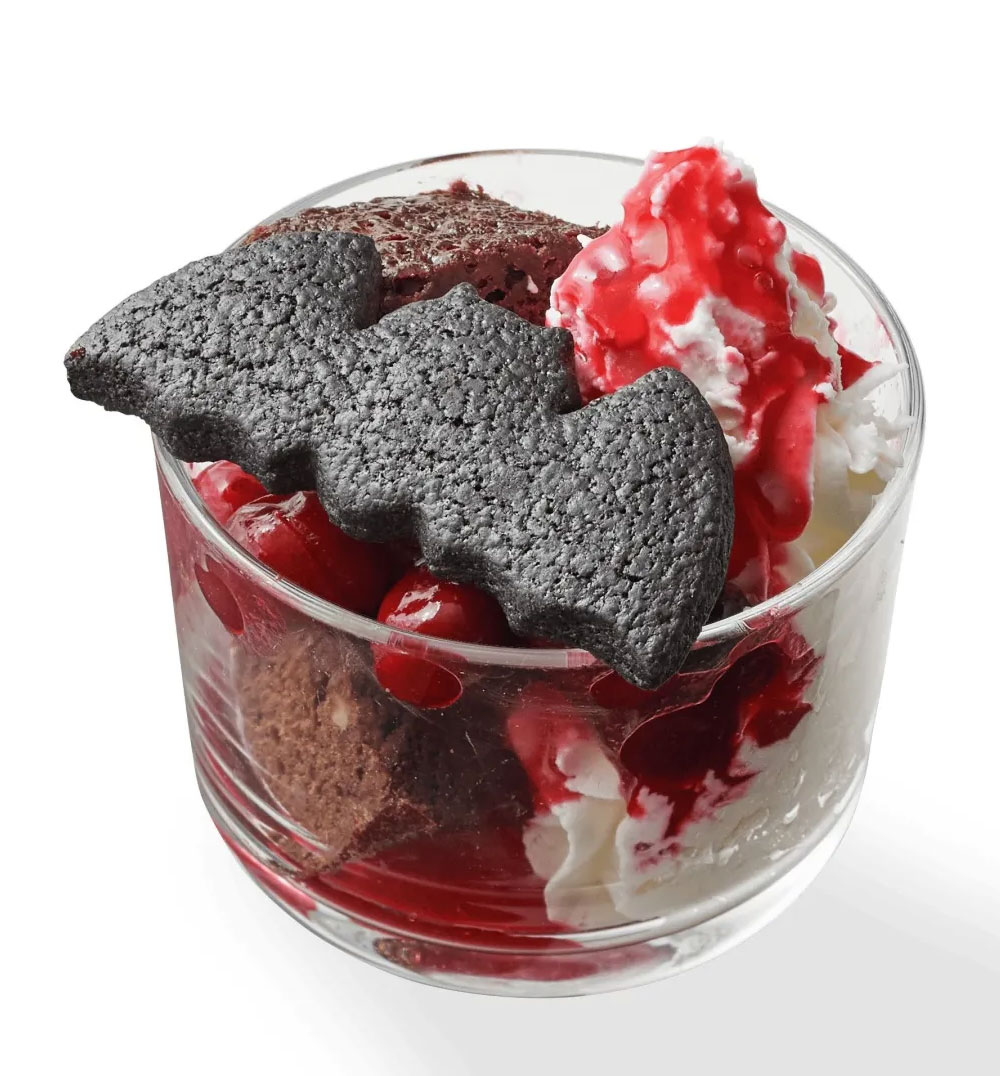 Black strawberry soft serve cone
Both the cone and ice cream are completely black, thanks to the addition of bamboo charcoal.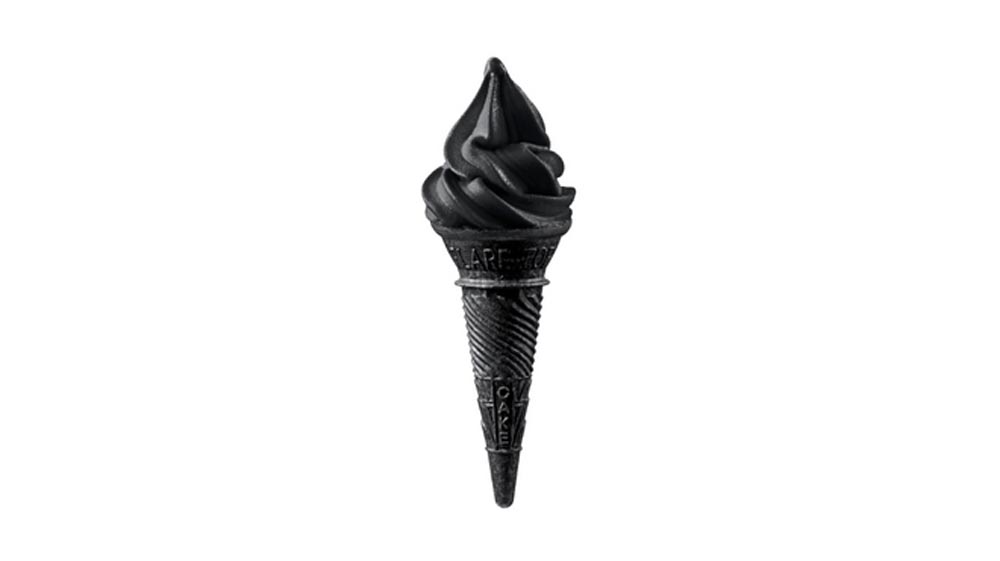 Halloween horror sundae
The classic vanilla soft serve is turned into a Halloween horror sundae (¥250) with blood-red berry sauce and a finger-shaped biscuit.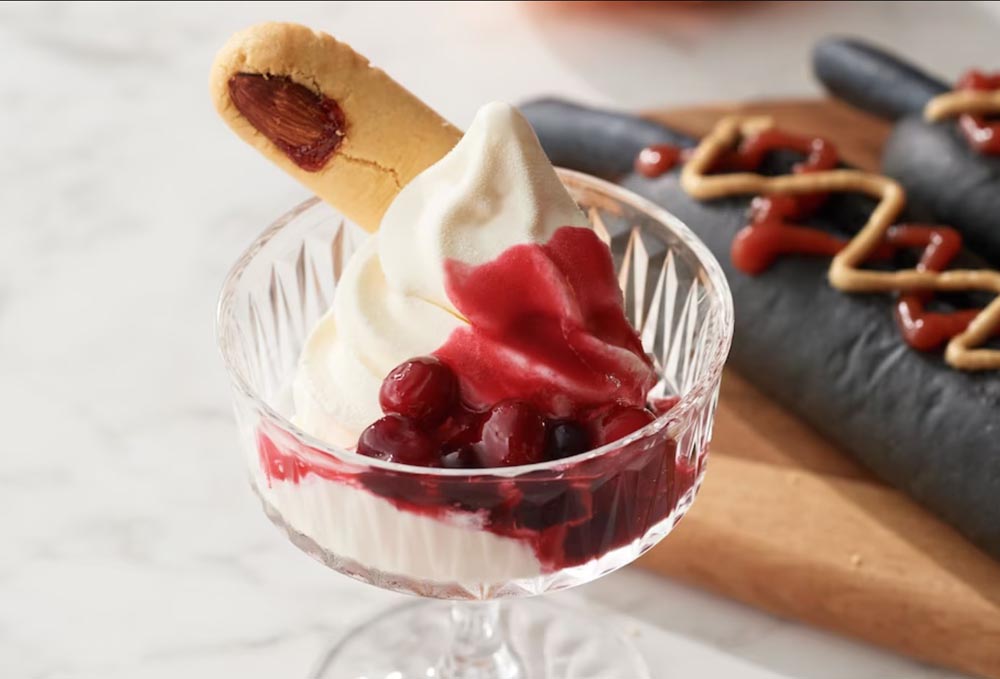 Ninja dog
The hotdog bun and sausage are both made with the addition of bamboo charcoal for colour.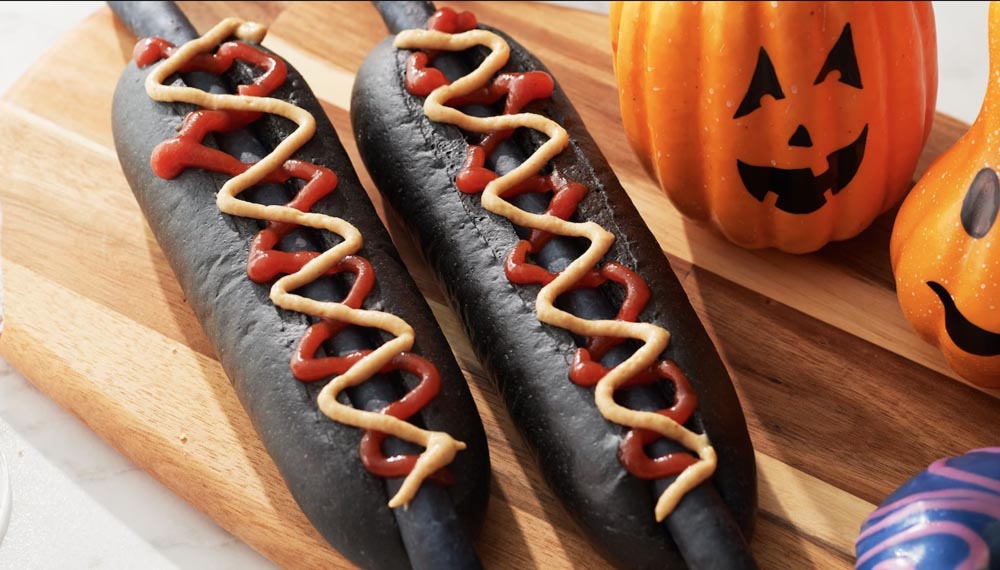 Doughnuts
The classic doughnuts have been given a whimsical twist with fun meringue eyeballs and colourful icing.