If you're like most people, your garage is just a place to store your car. But did you know that it can be so much more? With a few simple changes, you can turn your garage into a multifunctional space that can serve as a workshop, home office, or even a playroom for the kids. This article will discuss some tips on how to make this happen!
Modernize The Door
It's essential that your garage door works smoothly at all times. The people working at https://www.towsongaragedoorsrepair.com/ emphasize the importance of having a reliable garage door in order to ensure the functionality of the entire space. Upgrading the entrance will rid you of a lot of headaches along the way.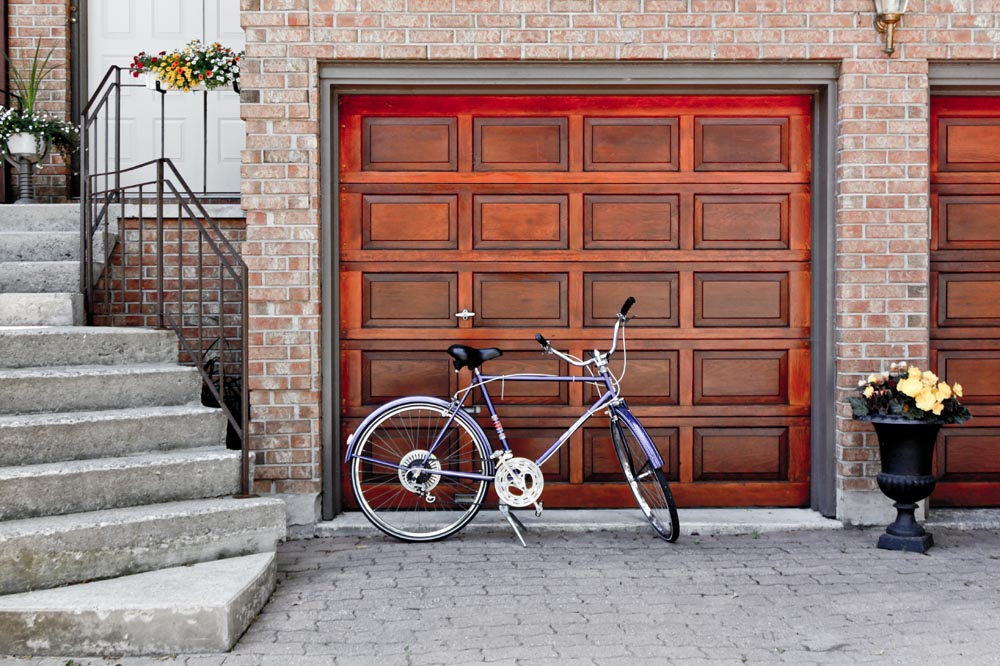 Make sure to have a door with a remote-controlled opener for easy access in and out. If you have the budget, get an insulated door to keep the space comfortable year-round. Adding windows will also help with ventilation and natural light.
Another way to modernize your garage door is by adding a coat of fresh paint. This will give the space an updated look and feel.
Improve Your Storage
In order to have space for everything in your garage, it's essential to have proper storage. This means taking the time to organize everything and find creative ways to store items so they're out of the way but still accessible.
One way to do this is to use shelves. You can either buy shelves or build them yourself. If you choose to build them, make sure they're sturdy and won't collapse under the weight of the items you're storing on them.
Another option is to use bins and boxes. Label these so you know what's inside and stack them up high. This will help you maximize your space and keep things tidy. You can also use hooks to hang bikes, tools, and other equipment. This is a great way to free up floor space and make it easier to find what you need.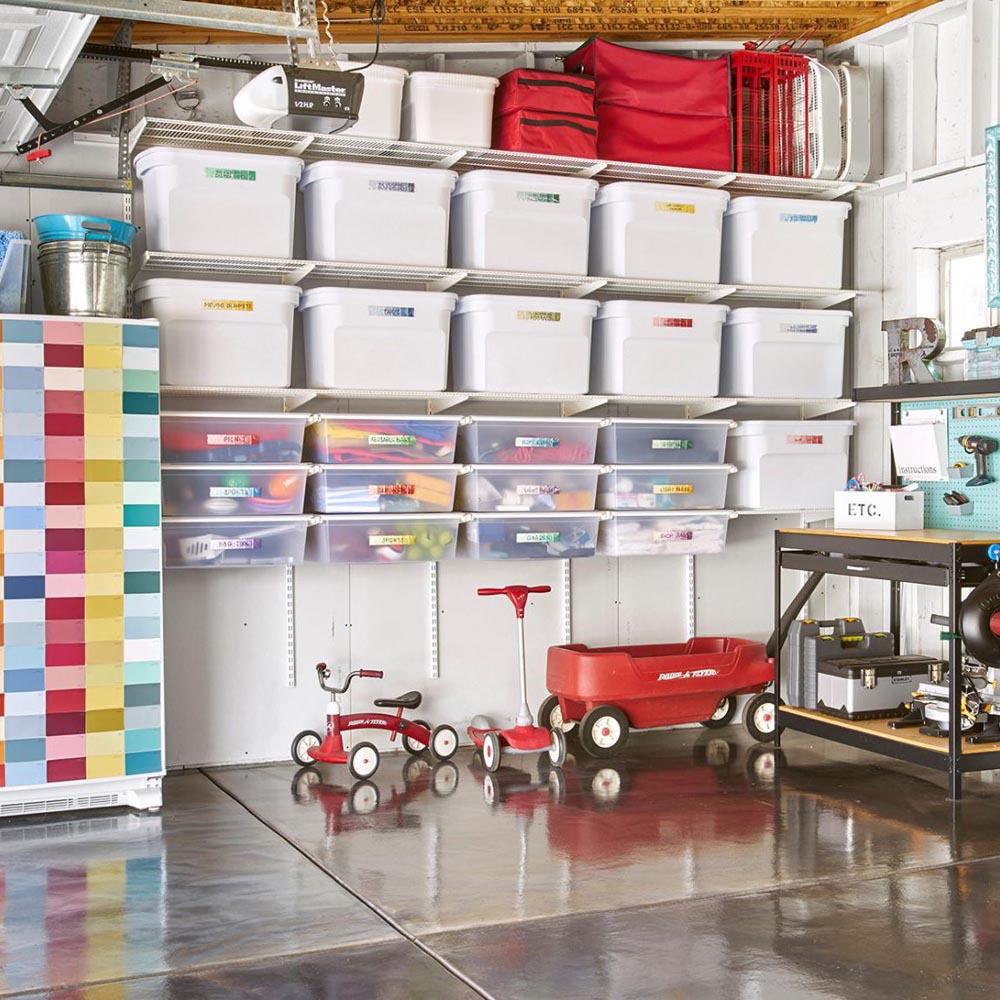 Finally, consider investing in some garage cabinets. These are perfect for storing larger items or things that you don't use very often.
Change The Flooring
You'll also want flooring solutions that work better with the things you'll do in your garage. The best flooring options are the following:
Concrete
Epoxy
Interlocking Tiles
Rubber Flooring Rolls
Garage Floor Mats
Paint
Carpet Tiles
All these have their advantages and drawbacks so it's important to do research before making a decision. You can also talk to experts like us to help you choose the best flooring for your needs.
Install More Outlets
You want your power tools to reach every corner of your garage, so it would be smart to set up some more outlets. This is a simple do-it-yourself job that will make a big difference in how functional your garage is. You can either install them yourself or hire an electrician to do it for you.
If you're going to be using your garage as a workshop, then you'll need to have plenty of outlets to plug in all of your tools. You might even want to consider installing some extra outlets outside of the garage so that you can use them for outdoor projects as well.
Get Better Lighting
You'll want to be able to see what's going on in your garage, so getting some good lighting is key. You can do this in a few different ways. One way is to install some overhead lights. This will give you a lot of light and make it easier to see what you're doing.
Another way is to get some task lighting. This can be done with floor lamps or work lights. This will help you see what you're doing when you're working on projects. Finally, make sure that the outside of your garage is well-lit. This will deter criminals and make it easier for you to find things that you've dropped.
Create A Workspace
Make sure to pick the right spot and build a designated workspace. This way you can leave your projects out and not have to worry about putting everything away every night. You'll also want to make sure the space is comfortable enough that you actually want to spend time there.
To do this, start by cleaning out your garage and getting rid of anything you don't need. Then, choose a spot that gets good lighting and ventilation and set up a work table or desk. Finally, add some personal touches like pictures or plants to make the space feel like yours.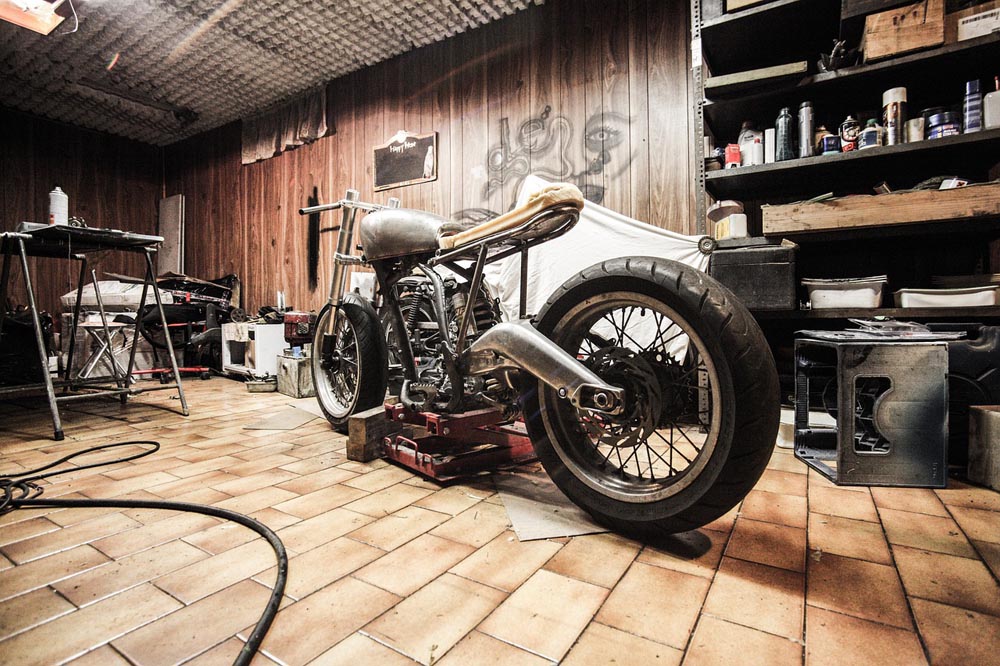 A garage is a great and practical space if you do your best to make it that way. First of all, you should modernize your door and improve the storage inside of it. Get more practical flooring and install outlets around the whole area. Improve the lighting so you can see what you're doing and have a designated workspace where the magic will happen!