For many people live in city, balcony is the only outdoor place accessed from their apartment. Although most of them are pretty small, we still believe the balcony is the unsung hero of the great outdoors. Especially in this unusual time, we are required to stay at home for the most of time.
Then the little slice of the outside space becomes increasingly important. But it is all yours. And don't overlook its potential due to its small sizes. By adding color and texture, picking the right furniture or adding the suitable lighting fixtures, this underappreciated spot can become a beloved spot.
h/t: Balcony idea on Pinterest
Balcony Garden
Based on how big your space is, what's the space's sun aspect, and how much sun the space get, your balcony garden can be totally different. Do some research or consult the professionals to find out the most suitable plants can grow on your balcony. Thinking about the vertical especially when your balcony is fairly small. Ceiling, wall, balustrade, table and ground, these all can be the places for your plant. You can even put the artificial grass mat on top of the floor and create the illustration of a real garden.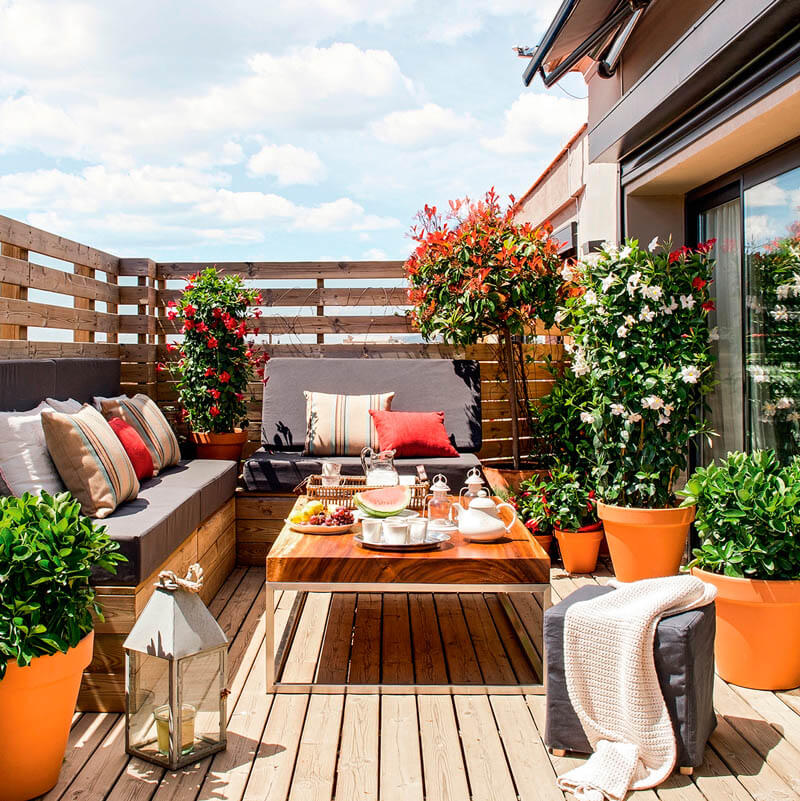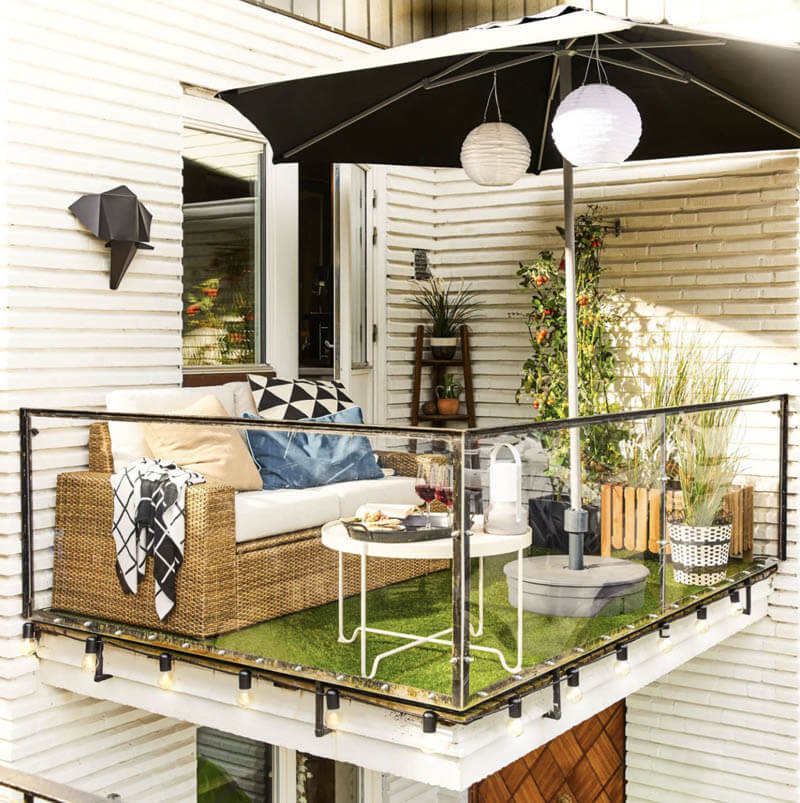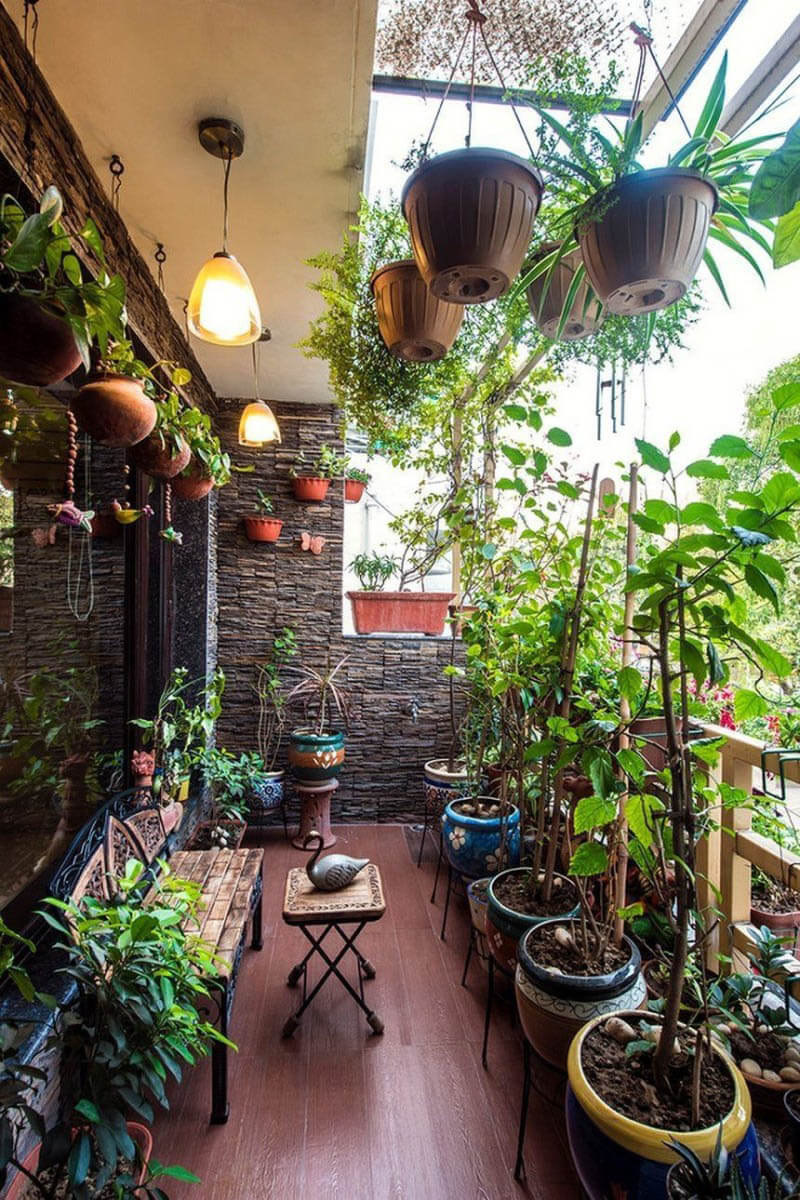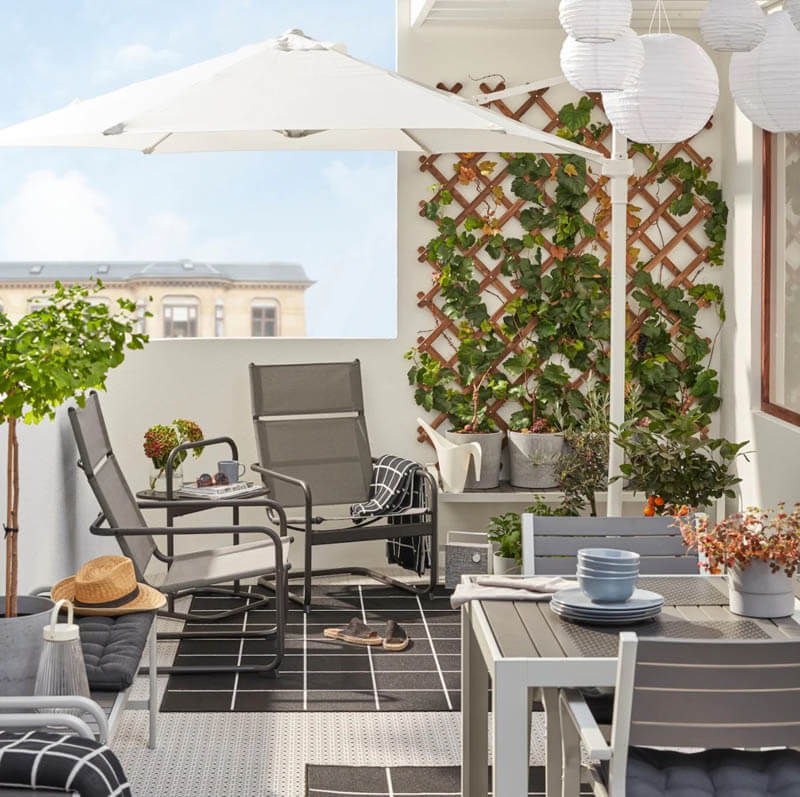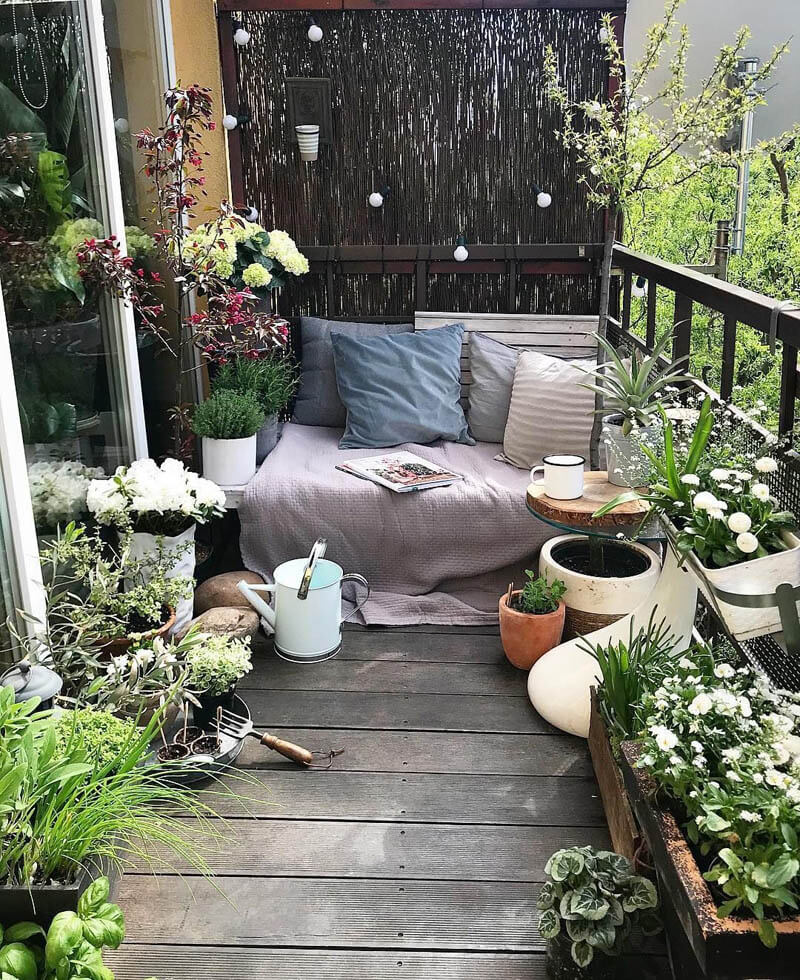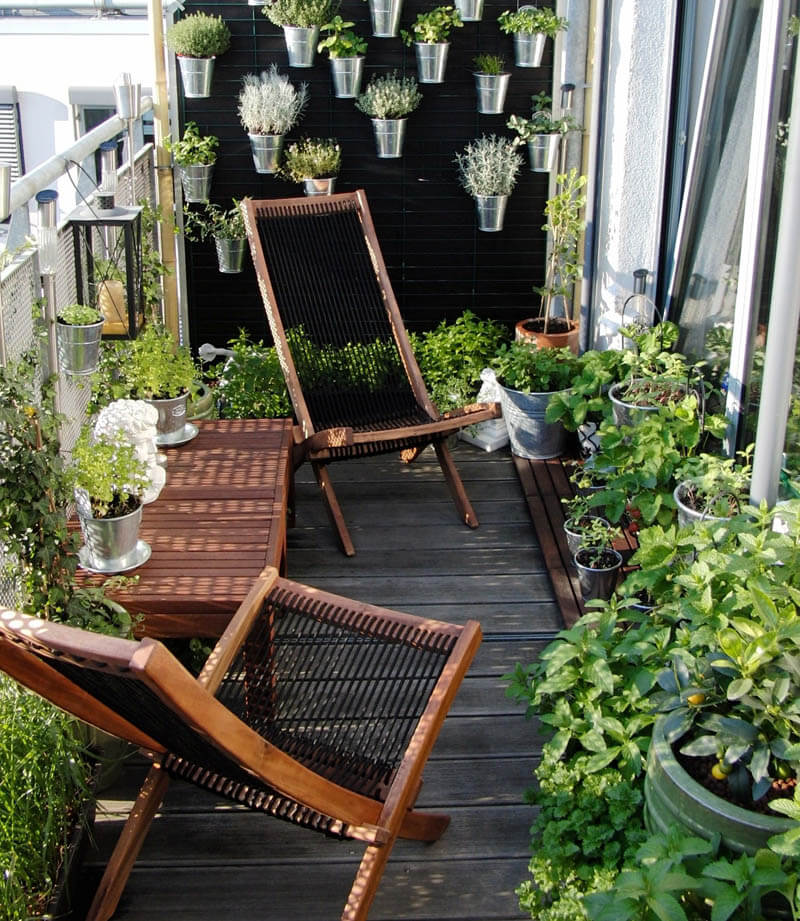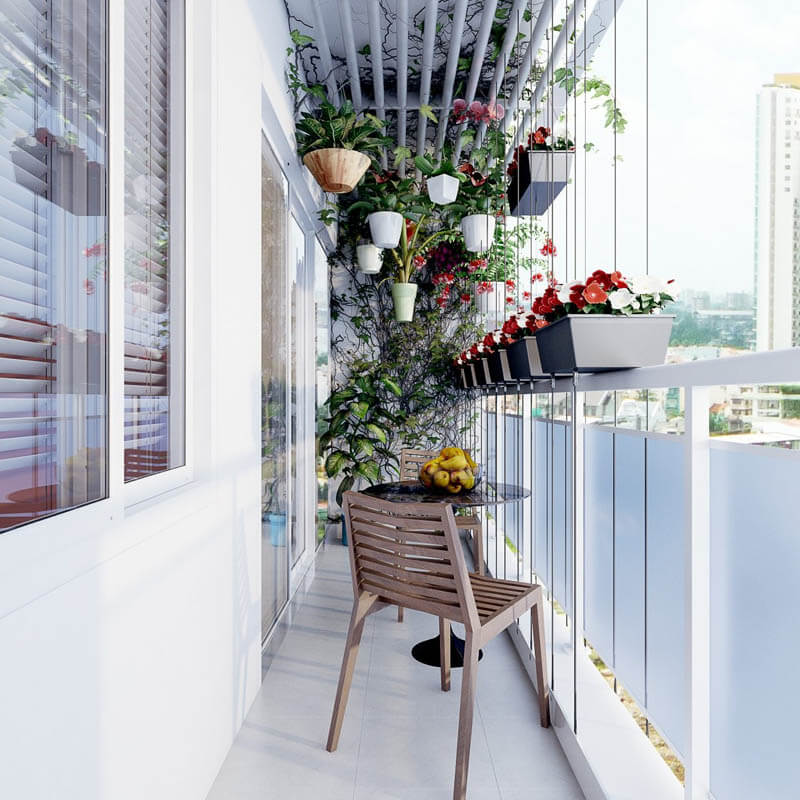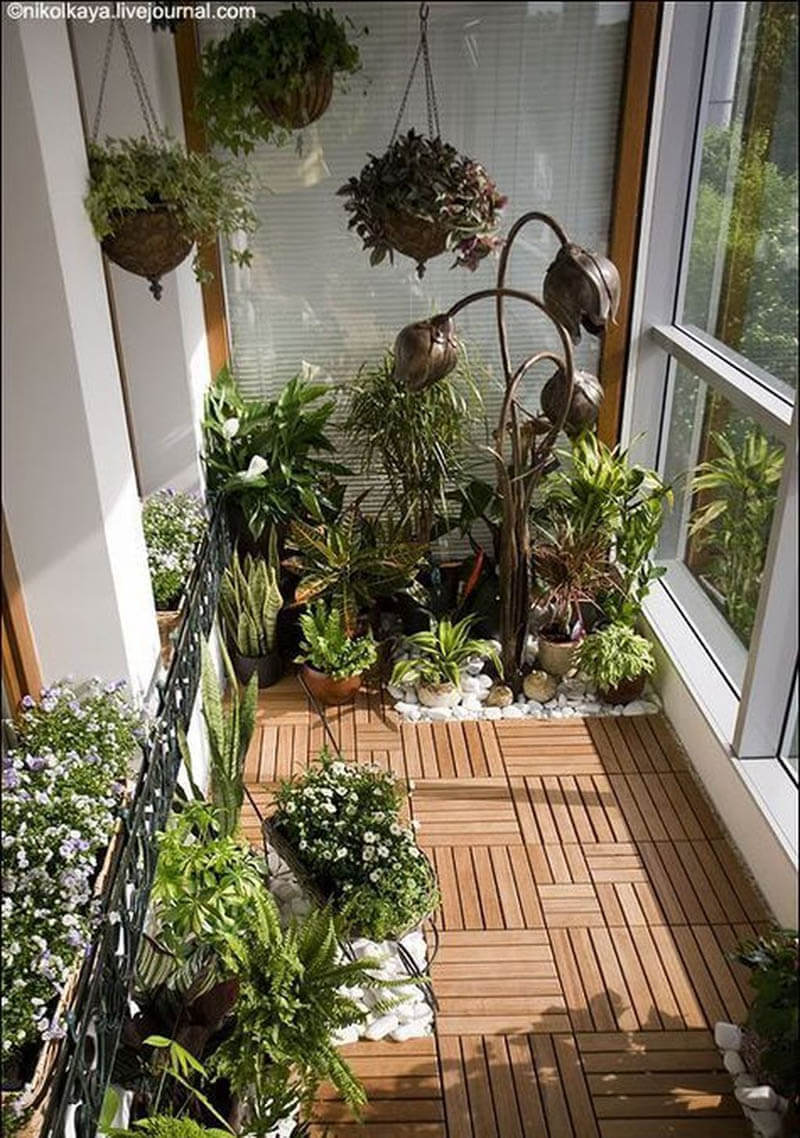 Using natural furniture and decoration
If you can't dedicated your balcony to be a garden, then try to use natural furniture and decoration to make it different from your indoor area.
Wooden or bamboo furniture's are always good choice. Balcony straw or bamboo fence (amazon) are highly recommended as well. It does not only provide privacy and works as a great decorative pieces as well.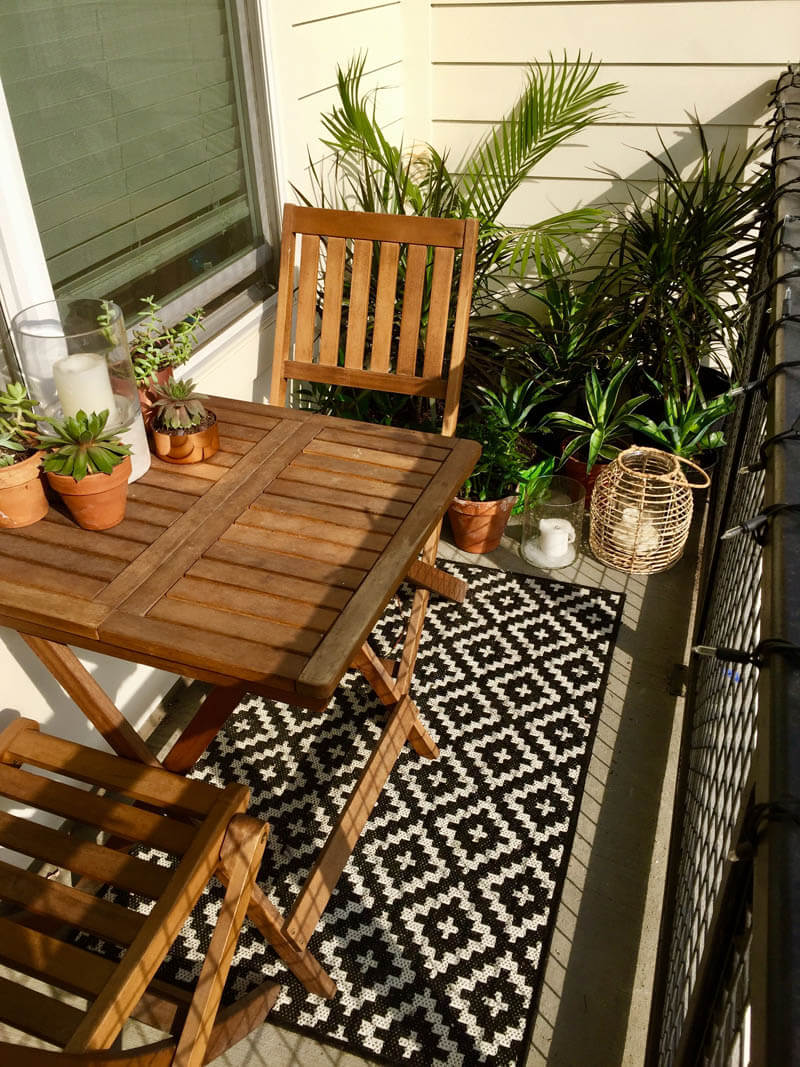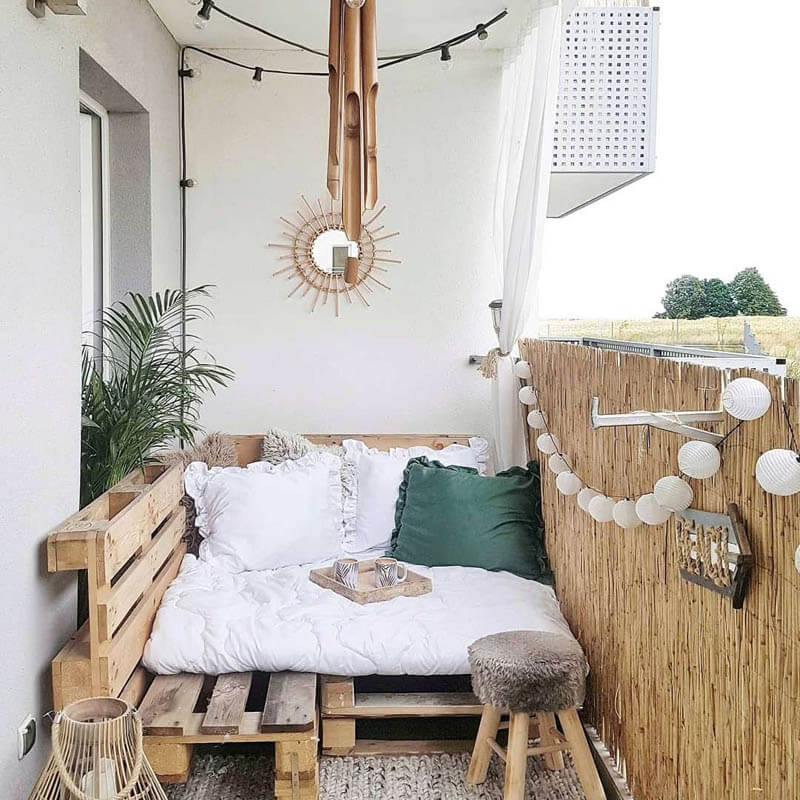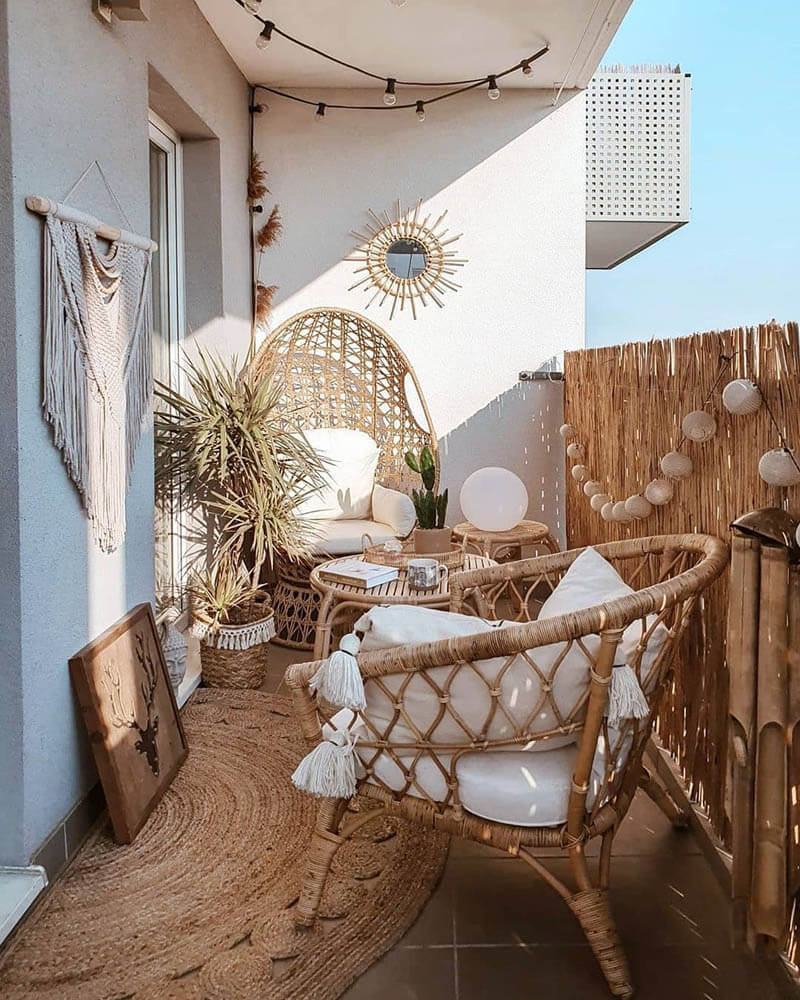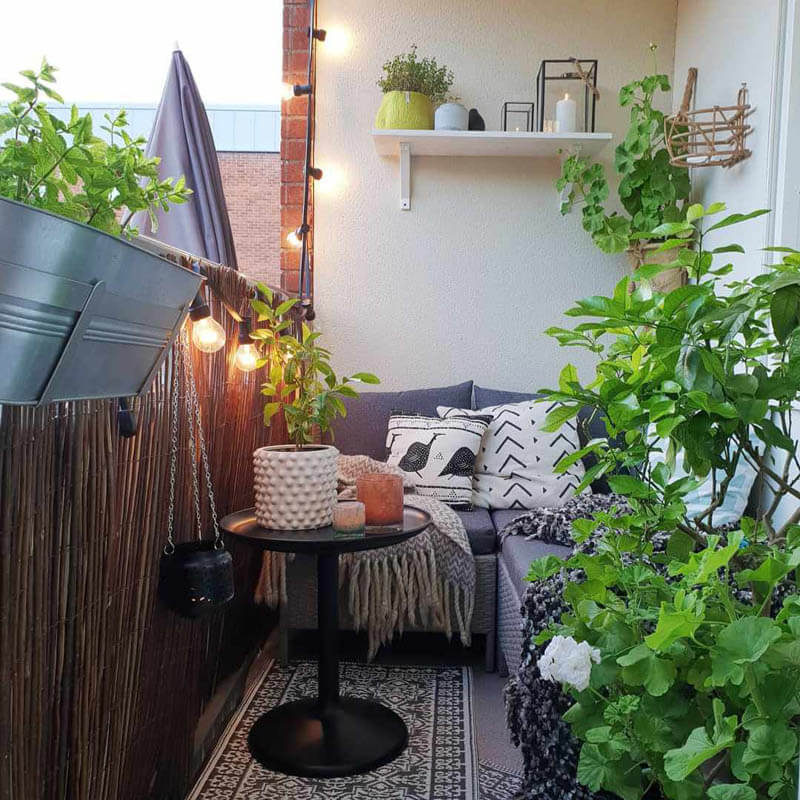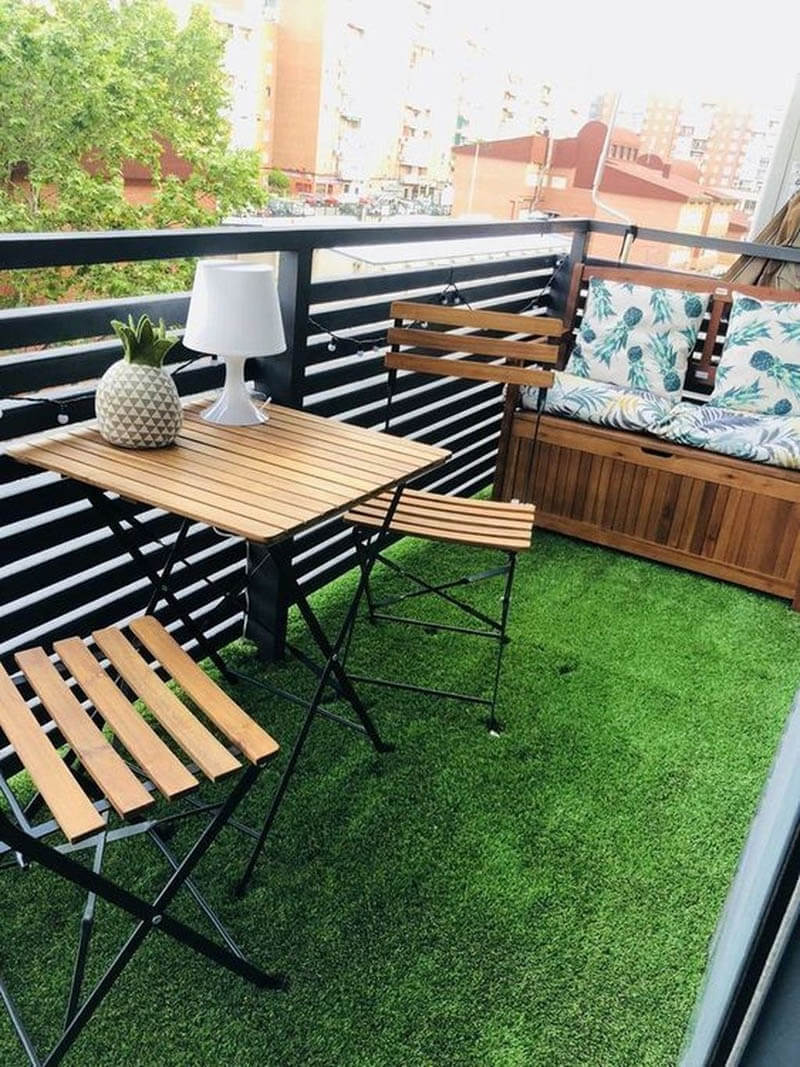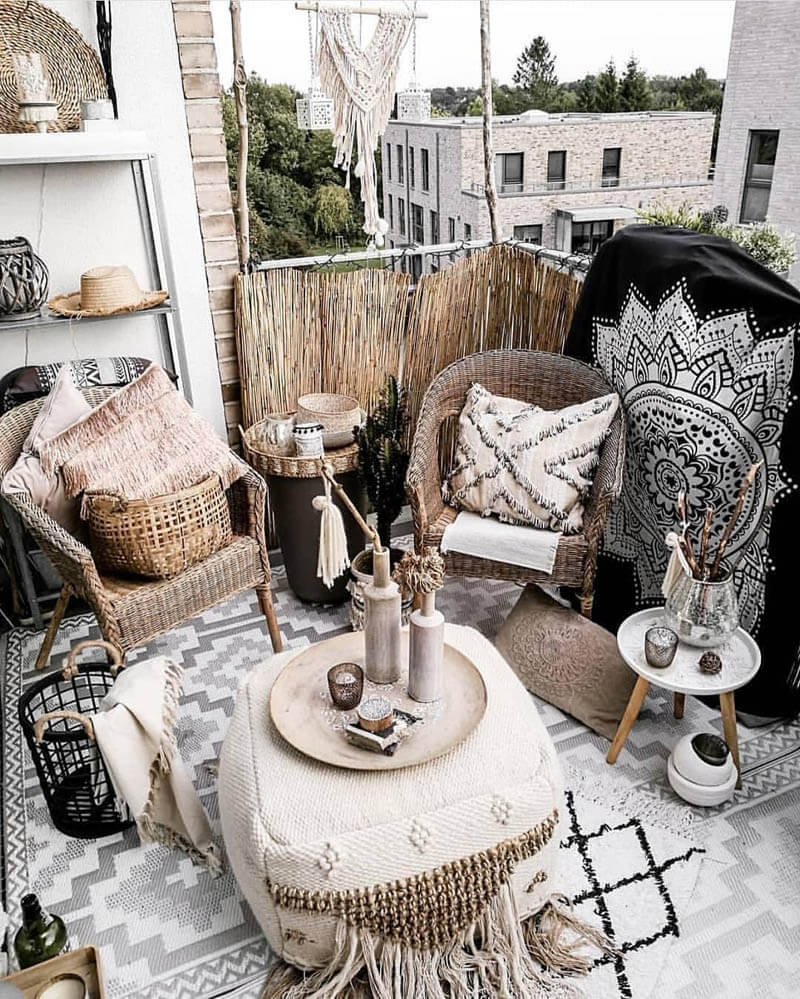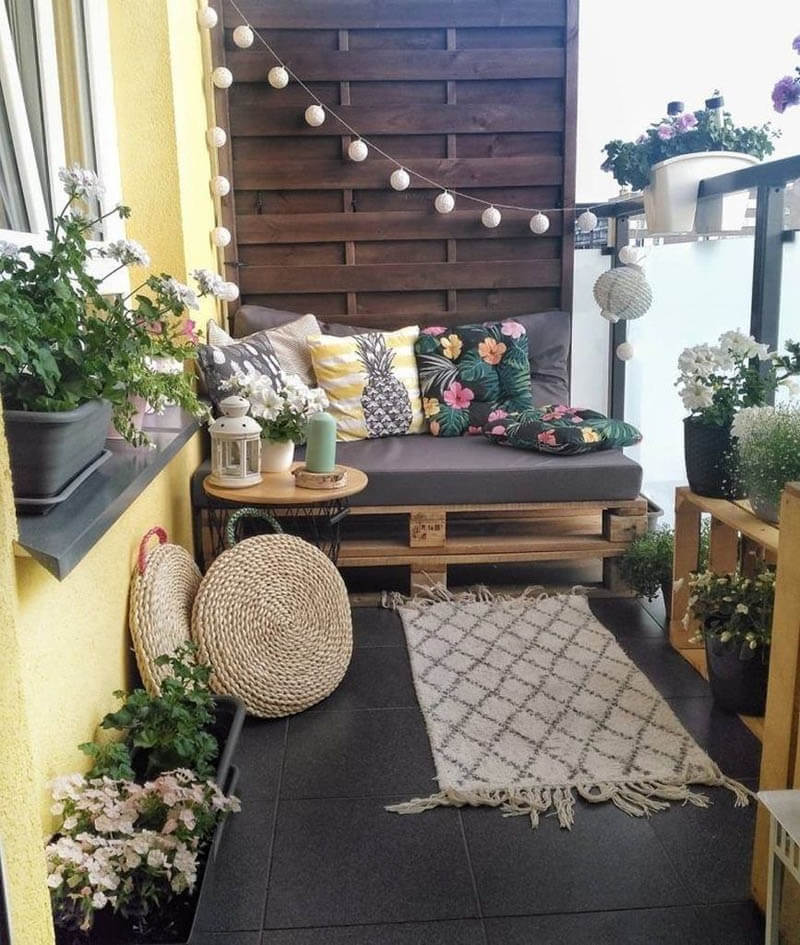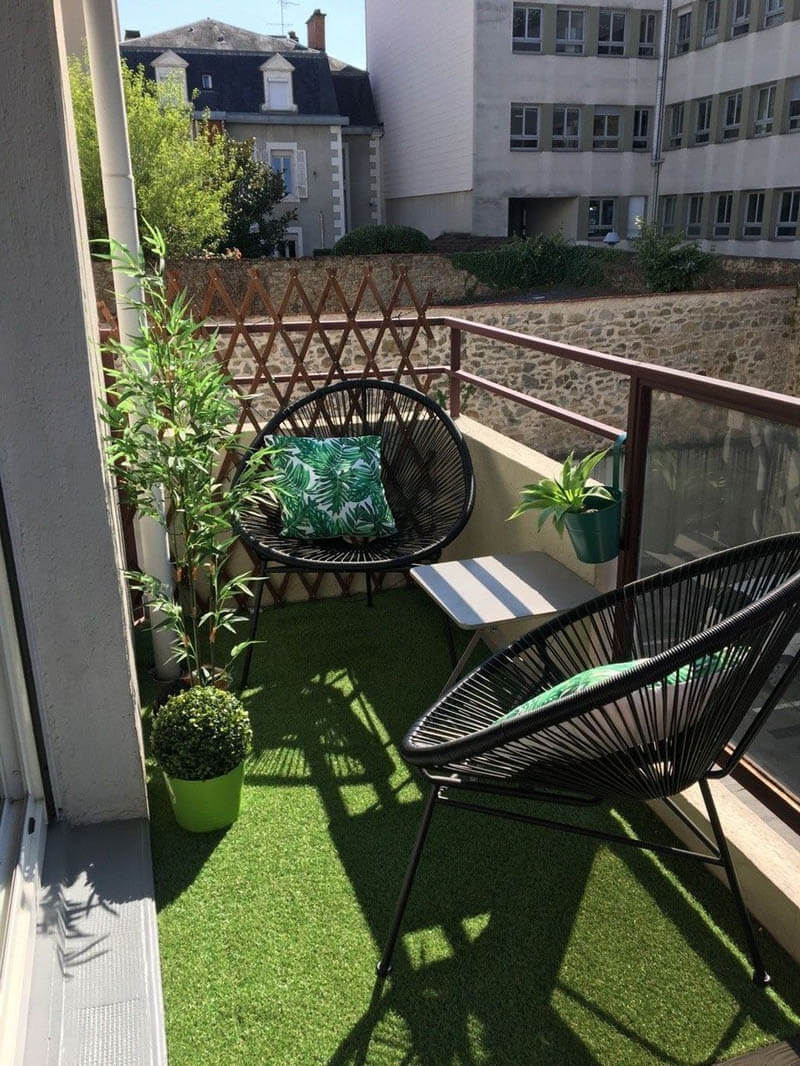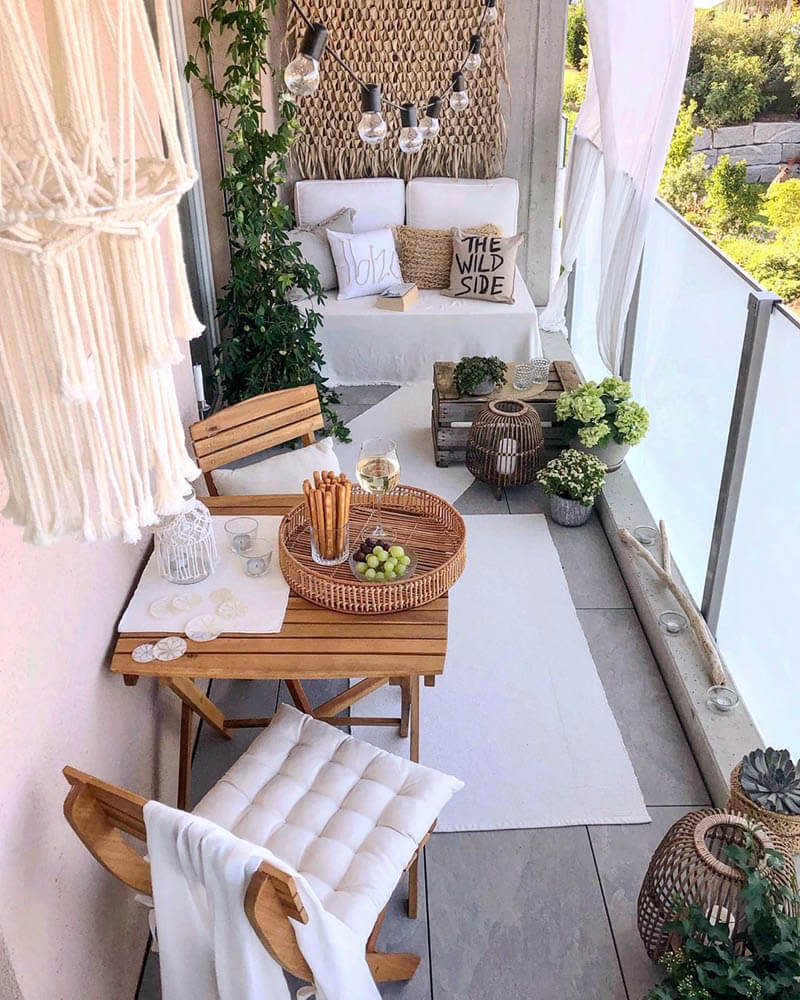 A Comfy relaxing spot
If you want to extend your balcony and make it a part of your living space. Seating, cushion, blanket, all these things make your feel comfy will need on spot there as well. Moreover, a hanging chair is a great option as well. But is better than swing in the air, enjoy the lovely sun and fresh breeze.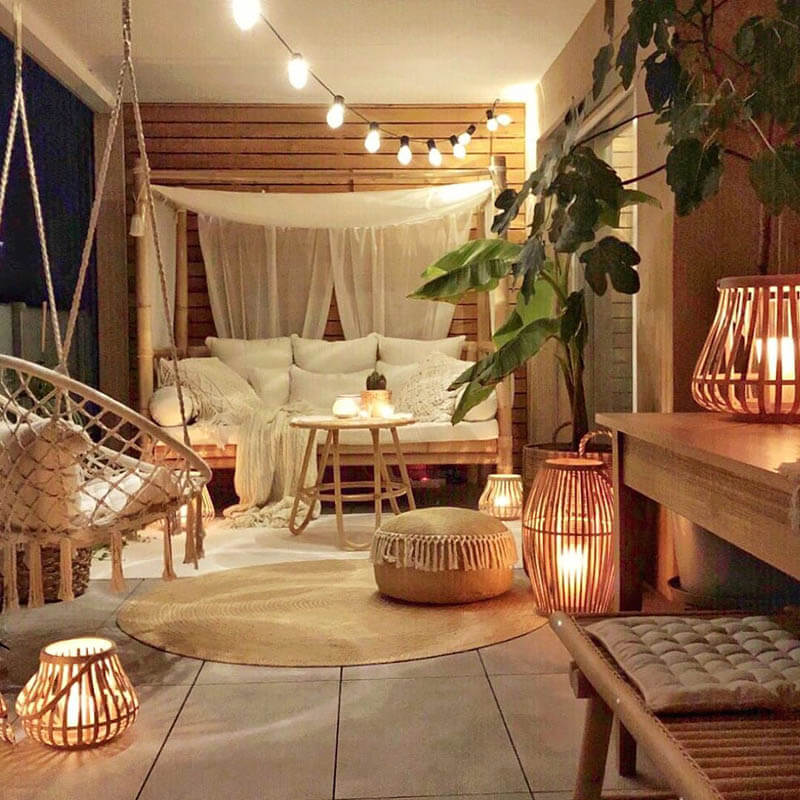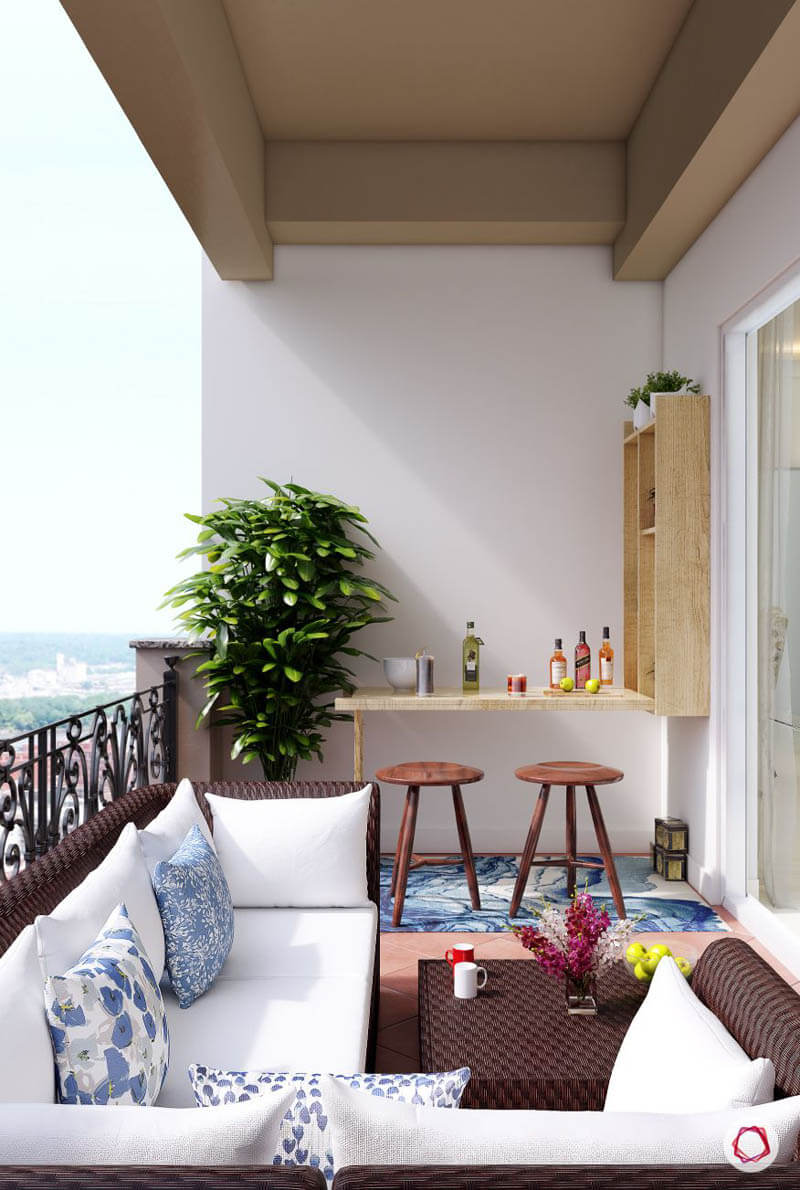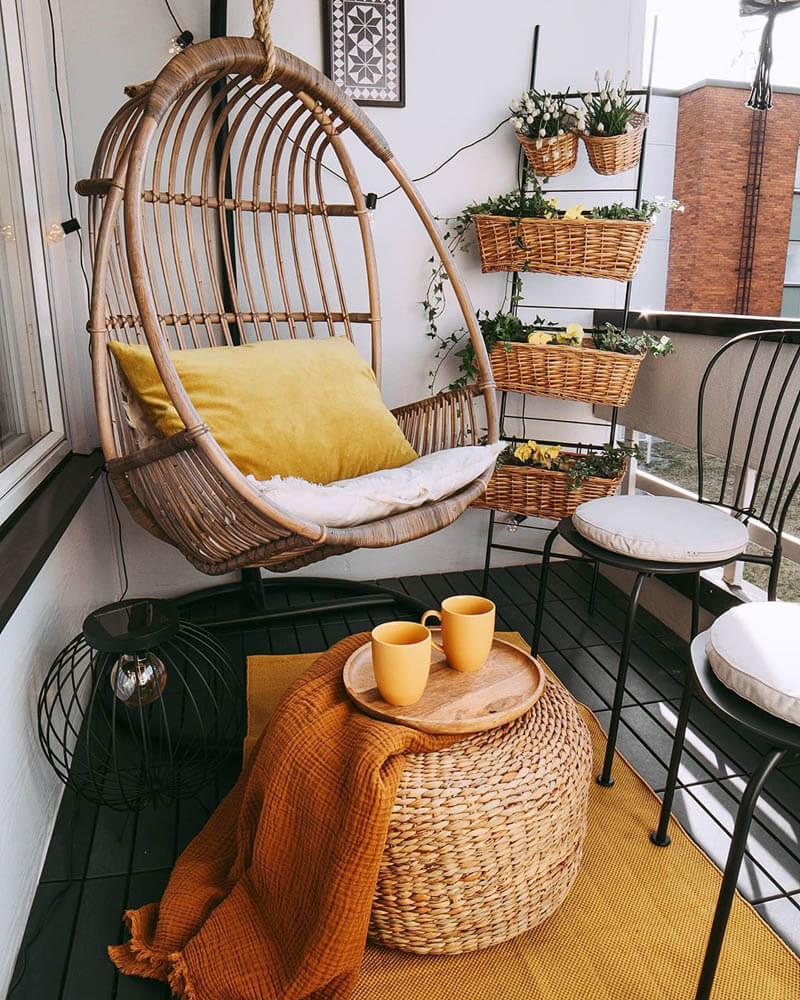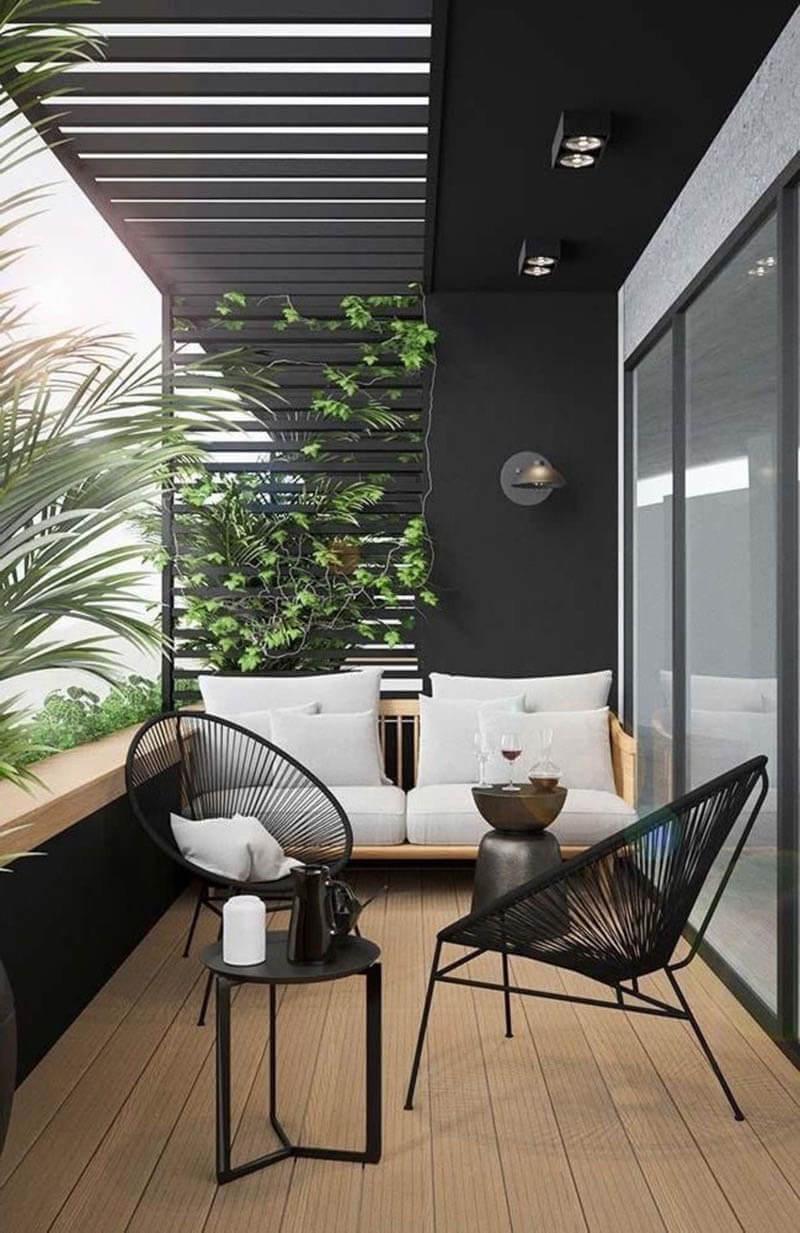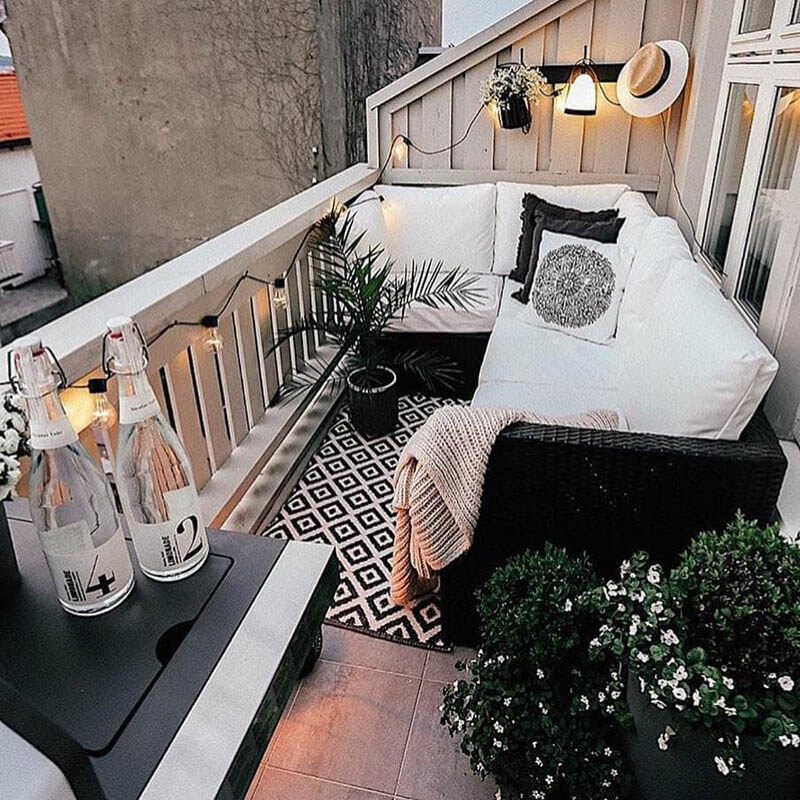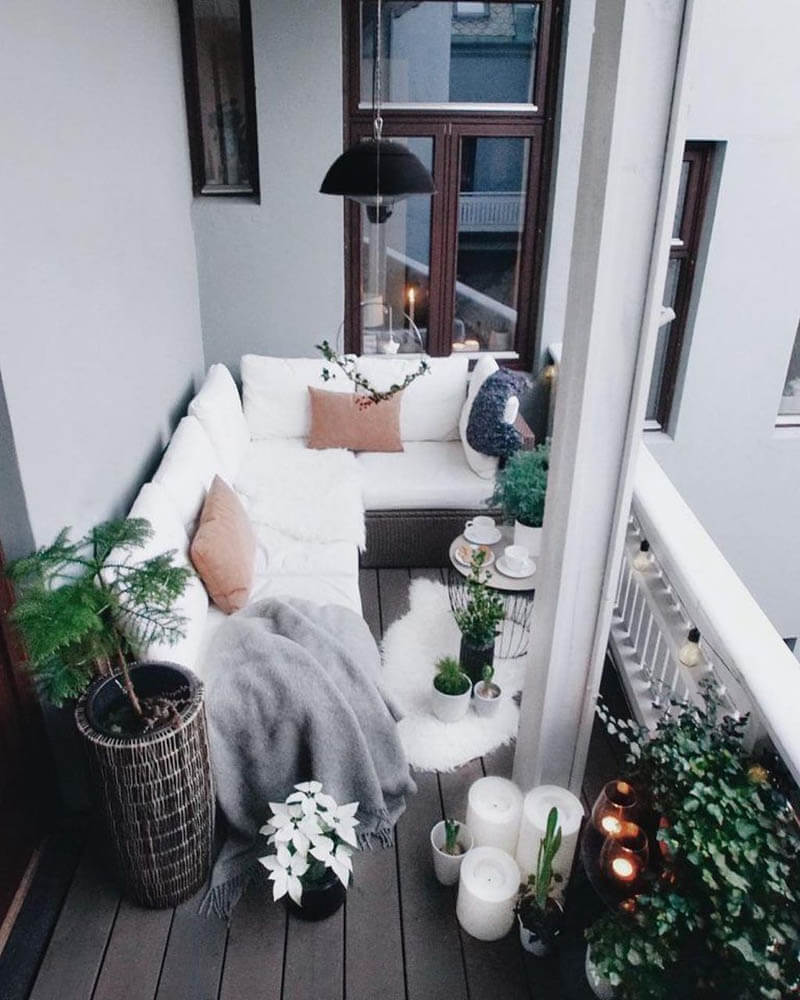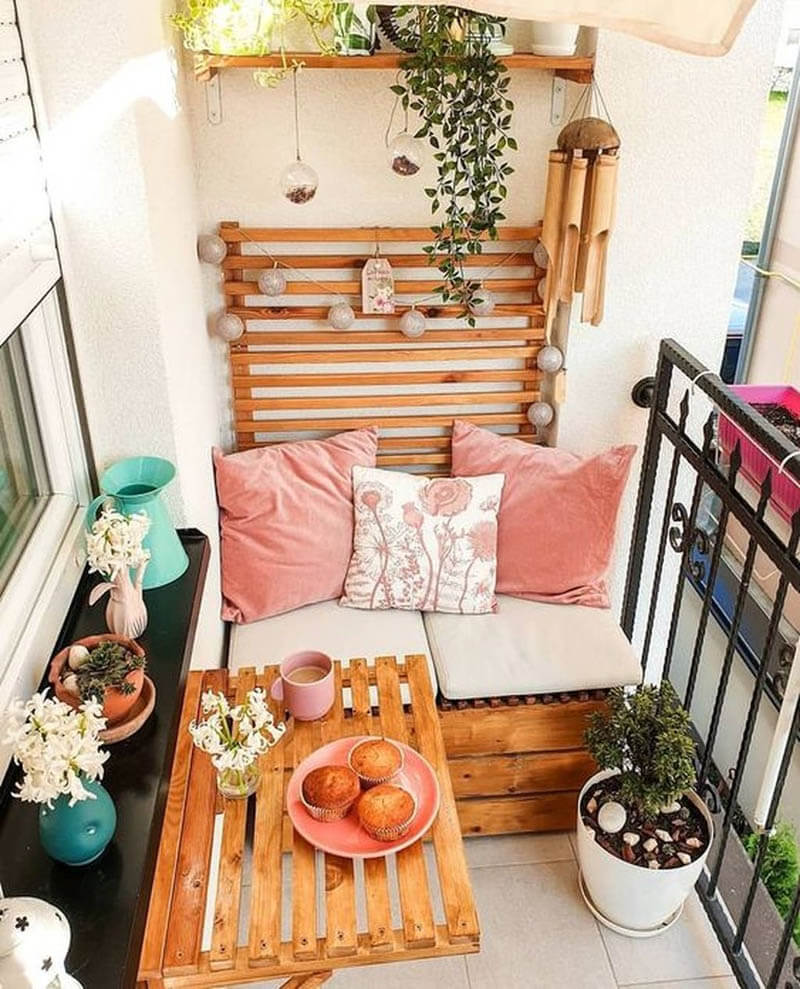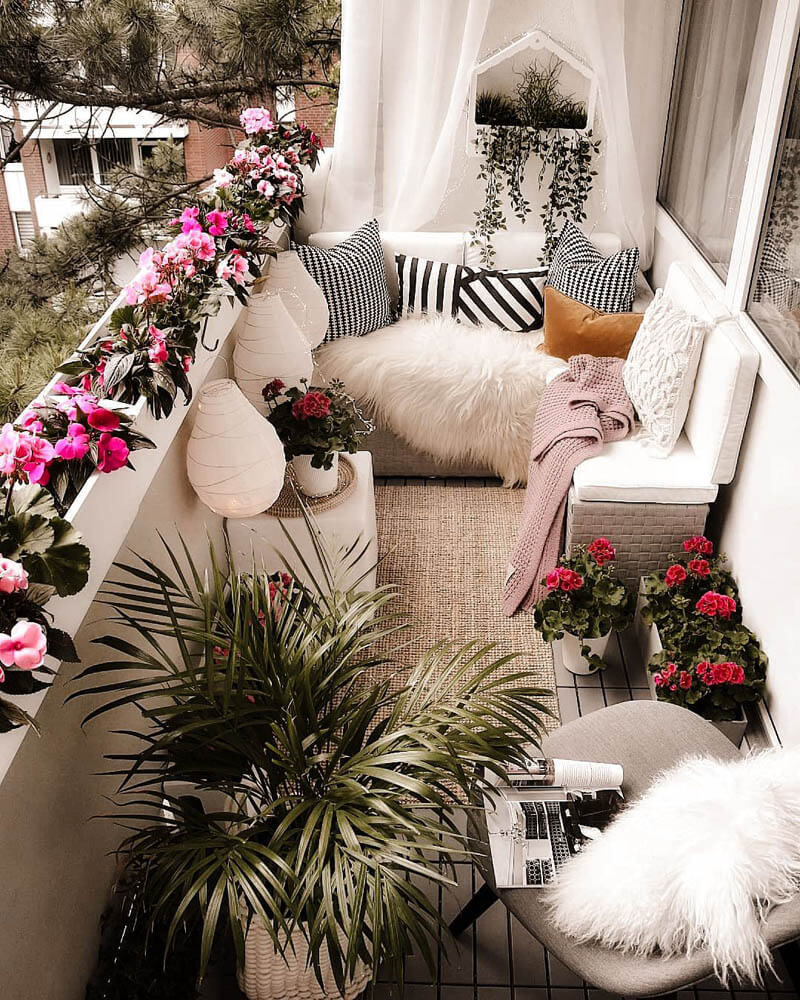 Lighting is important
String lights, portable lantern or LEG candle are widely used in balcony's lighting. And you would find these sparkling little lights make a huge difference to it during the light. With the reasonable arrangement, your little spot will look like a dreamy or fairy space.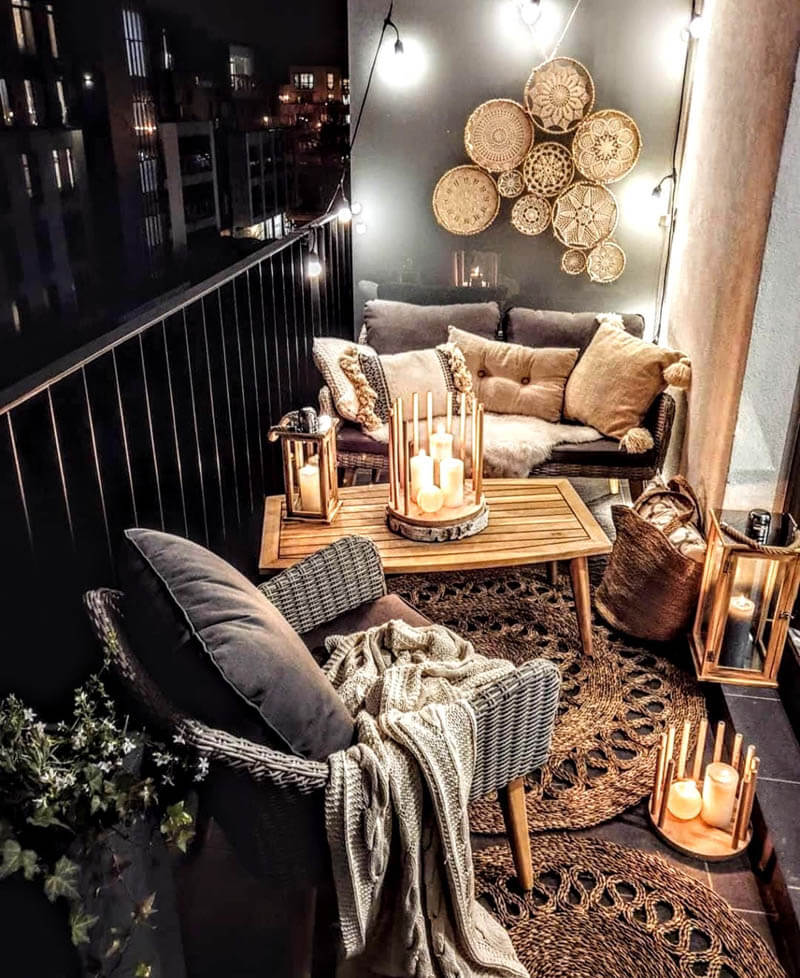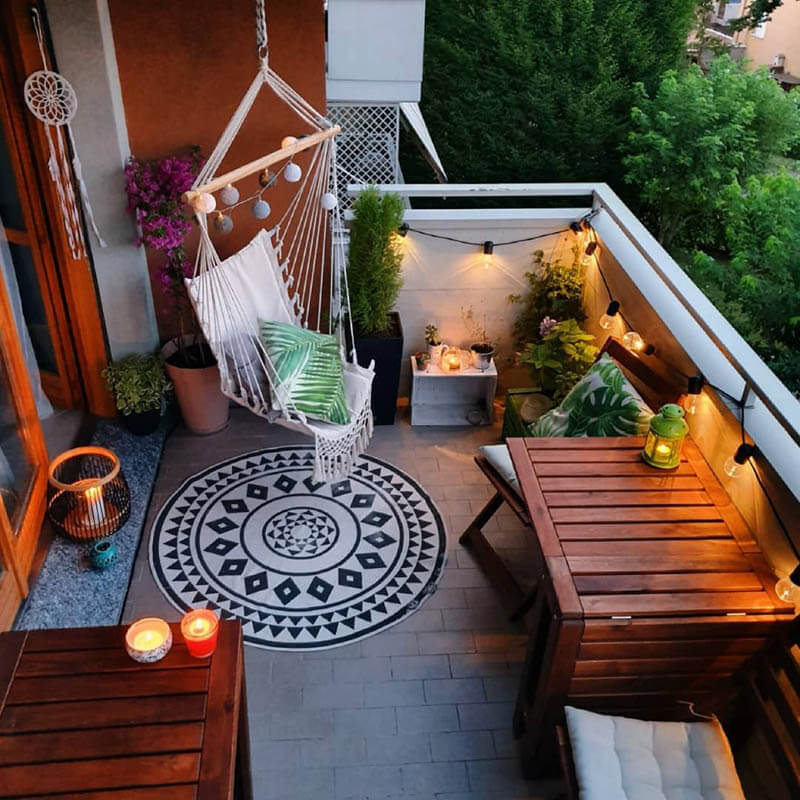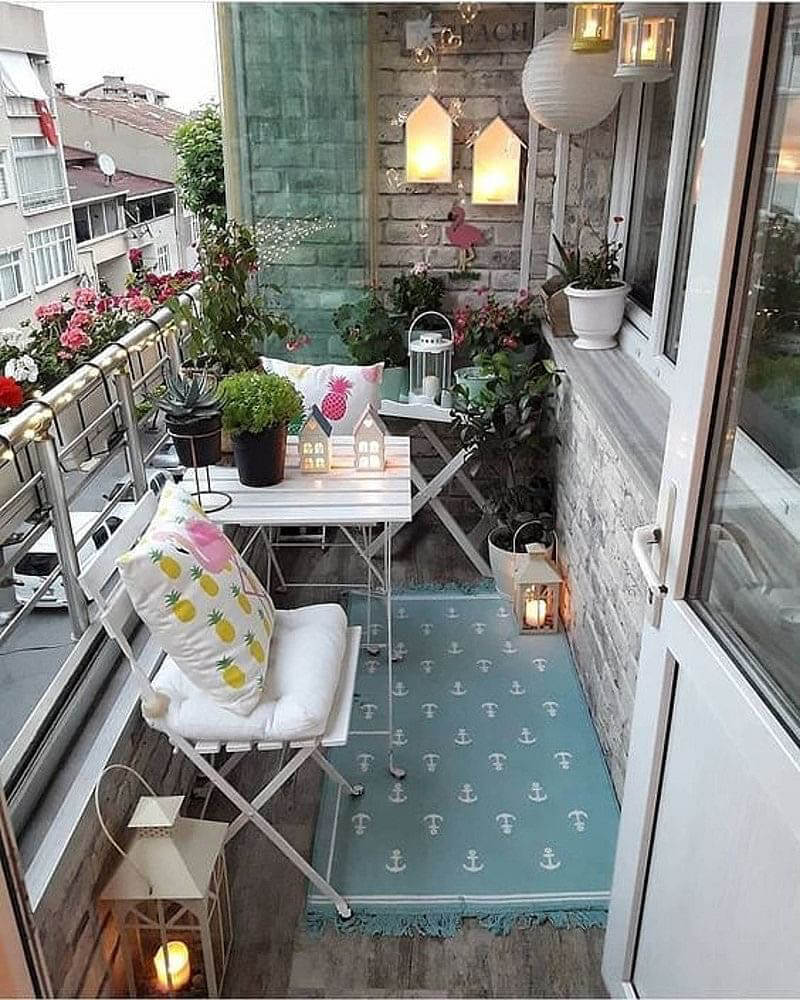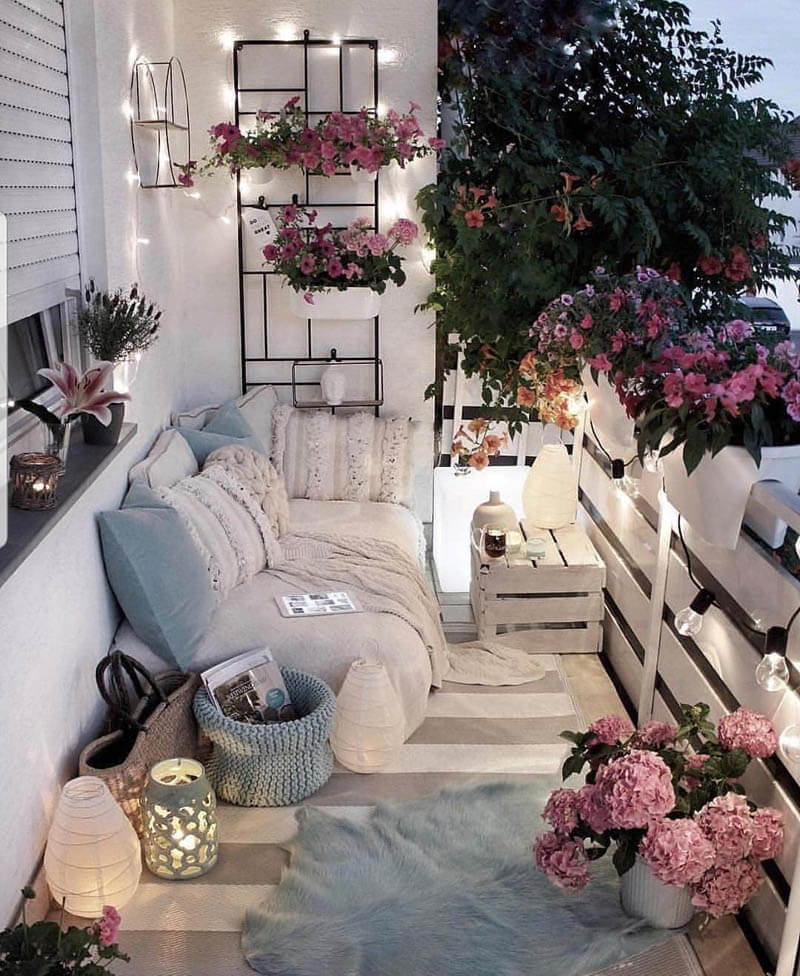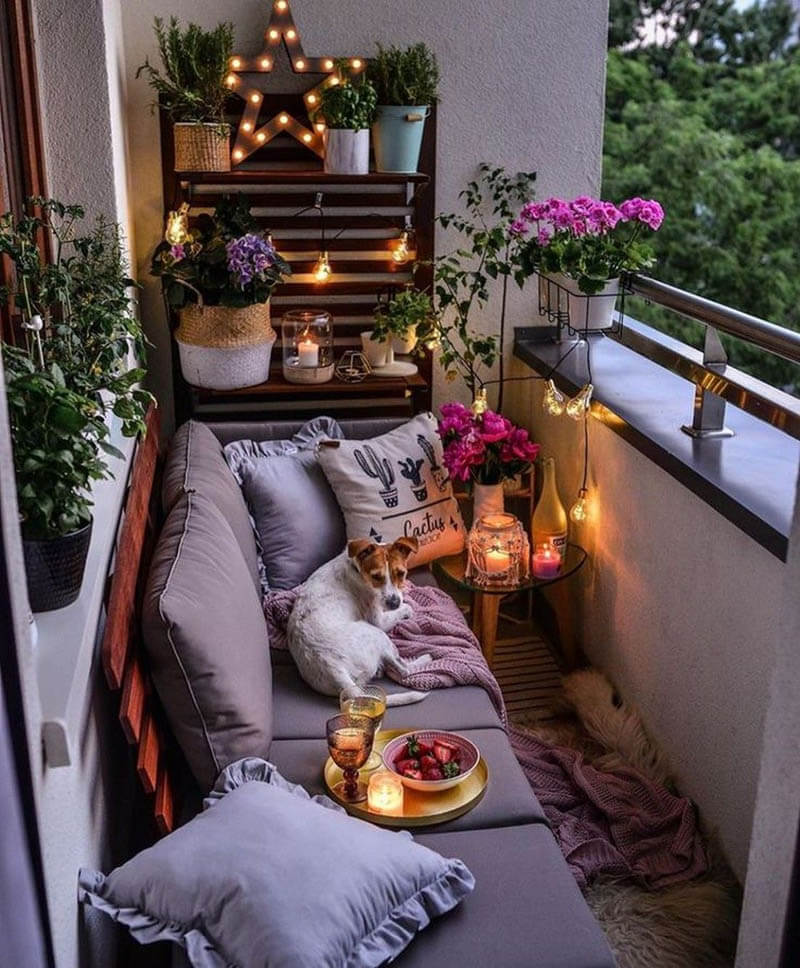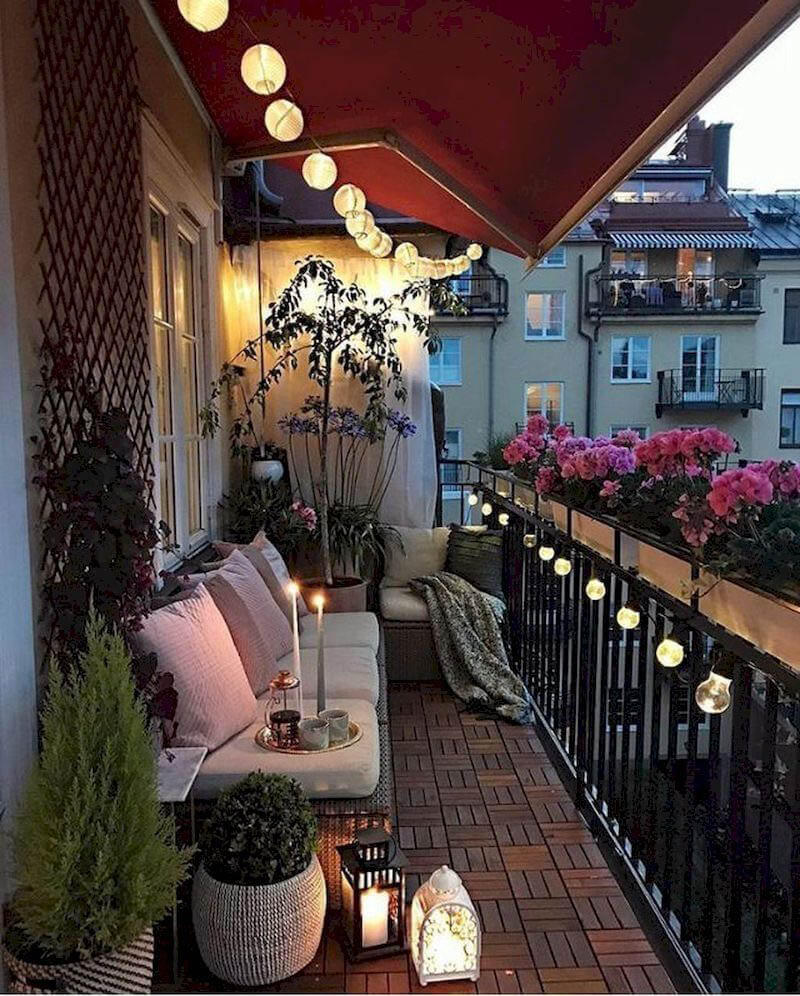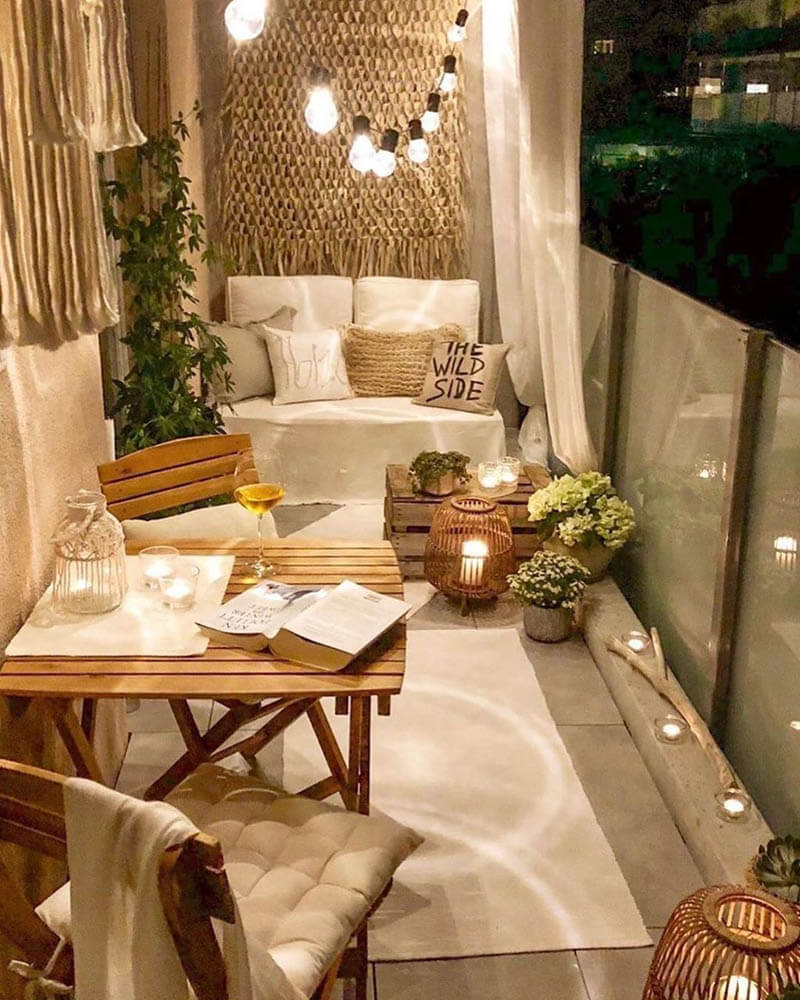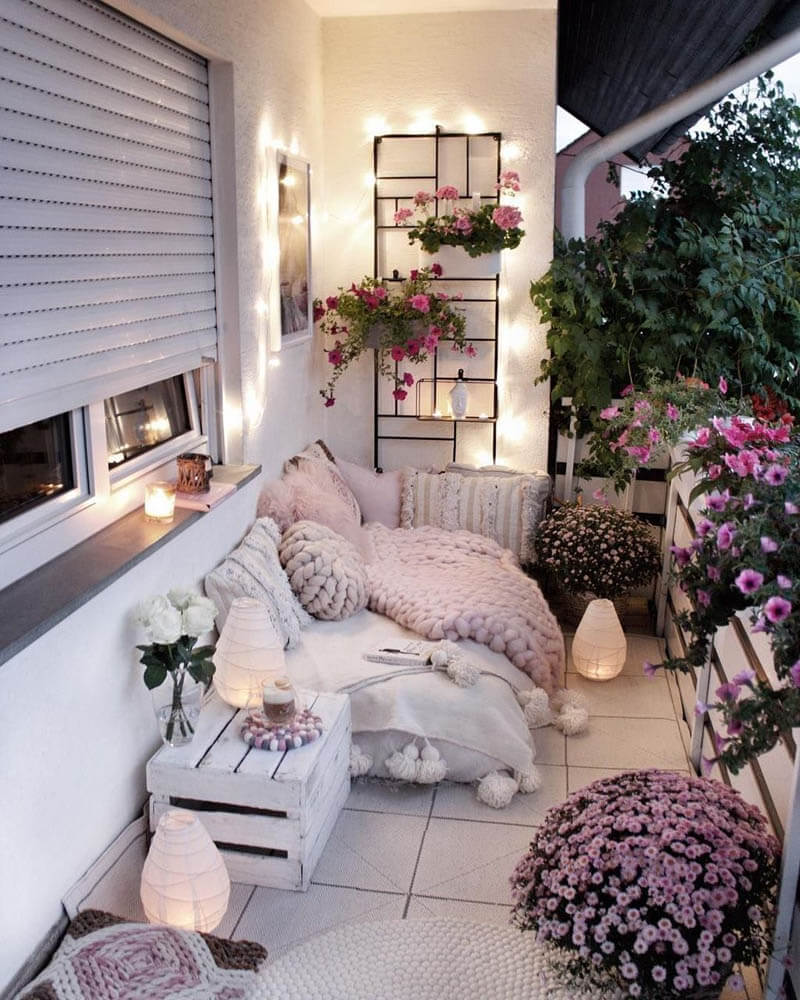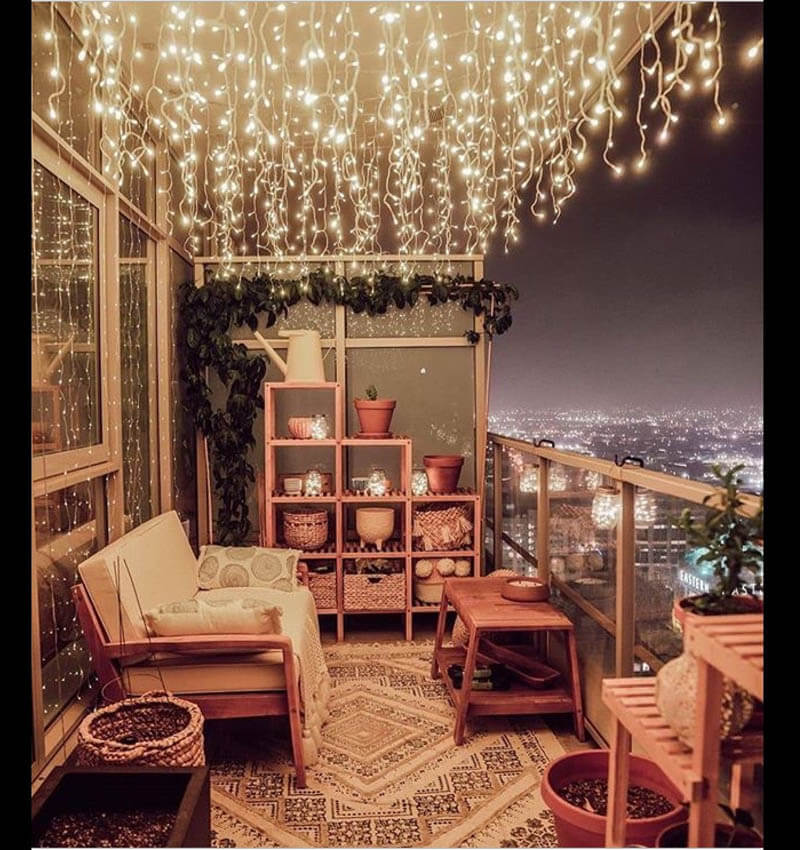 When you have a closed balcony
Some people like a closed balcony with window better. Because it has less affected by the weather condition compared with the open ones. In the other words, you can put more sophisticated furniture or decoration in this area without worrying out the weather.