Stylish display shelves are great way to offer a fantastic way to highlight your favorite decorative items, collectibles, knick-knacks, and artwork. Of course, standalone shelves have more capacity. But if you have limited space or just want to make good use of the empty place up above the table or wall, display wall shelf is the way to go.
These shelves can not only display your favorite items, add storage, but also serve as decorative items themselves. Coming with various style and shapes, they are perfect way to display your personality. Here, we have rounded up 11 Display Wall Shelf designs for your inspiration.
Umbra Solis Sturdy Decorative Metal Floating Bookshelf
Made of durable bent metal, Solis adds a modern and sophisticated touch while adding easy everyday storage for decorative items, books and more. Solis Shelves are simple to mount and come with all necessary mounting hardware for an easy installation; small shelf load capacity of 10 lbs (4.5 kg) and large of 15lbs (6.8 kg)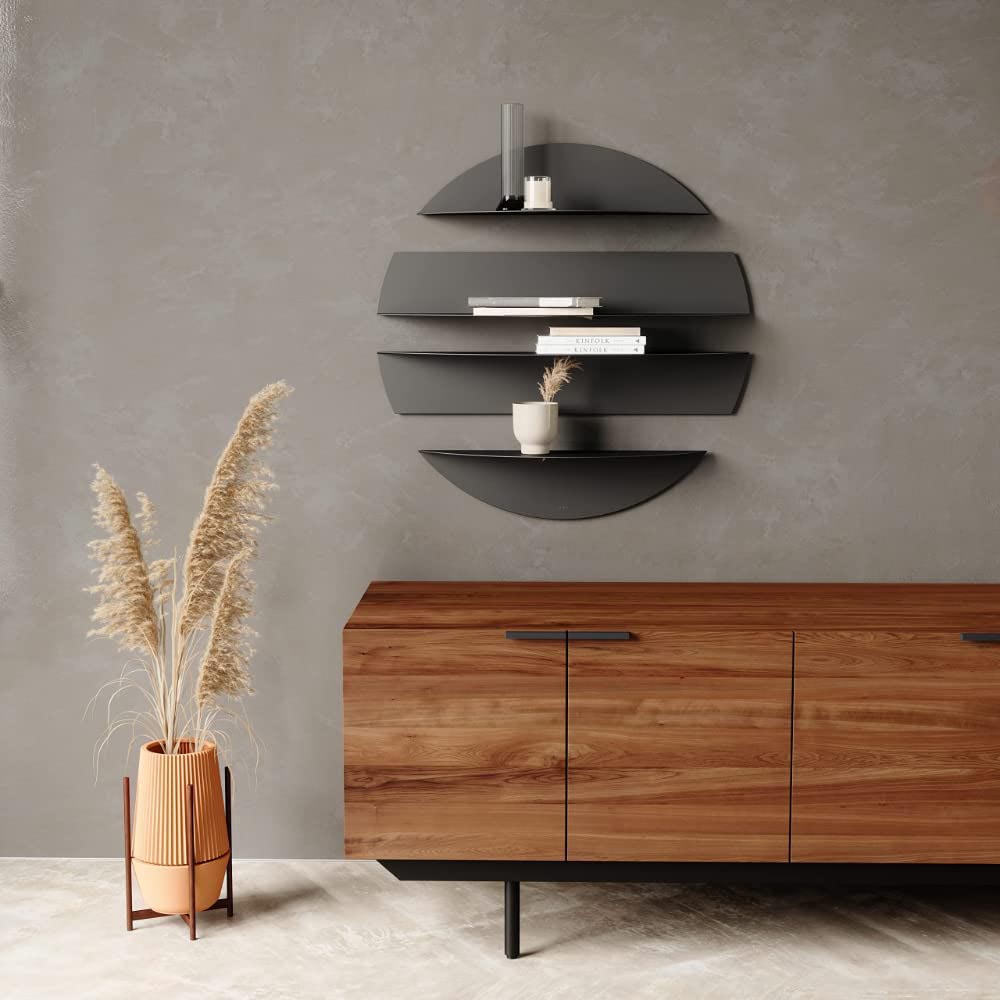 [buy on amazon]
Hexagon Floating Shelves
Hexagon floating shelves are large in size, so will look great as wall decor for living room, bedroom, bathroom,kitchen in home office and even nursery. These solid timber hexagon shelves for wall are strong, sturdy and lightweight.
Floating Shelf with Drawer
Measures17.09×8.54×2.44 inch, the floating shelf with drawer expand your storage space ,effectively using your walls and freeing up more floor space.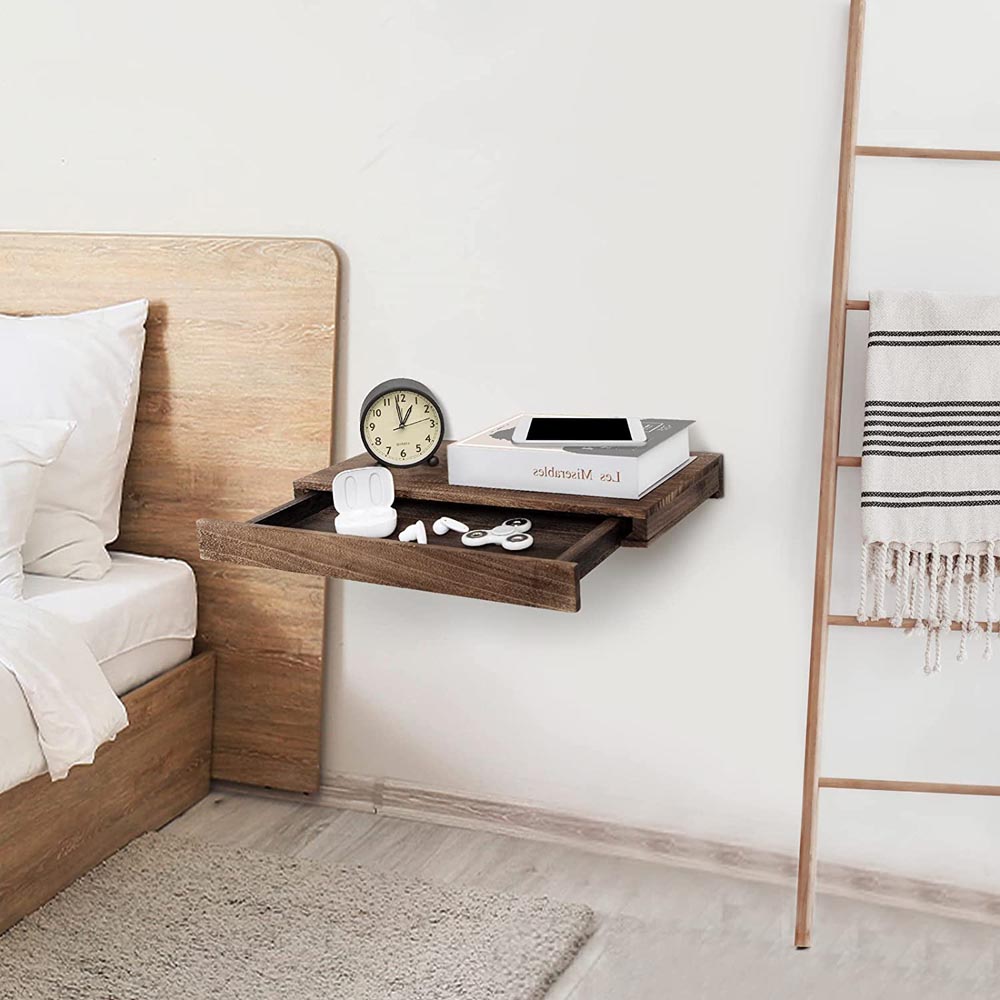 [buy on amazon]
Rustic Wall Mounted Tier Square Shaped Floating Shelves
Display charming showpieces, decorative items, and other prized possessions while offering functional storage with U-shaped display shelves. Reduce clutter and highlight your rustic décor.
Made of beautiful paulownia torched wood in 3 different colors: white, brown and blue. Sturdy enough to arrange and display your favorite small objects and hold them in place.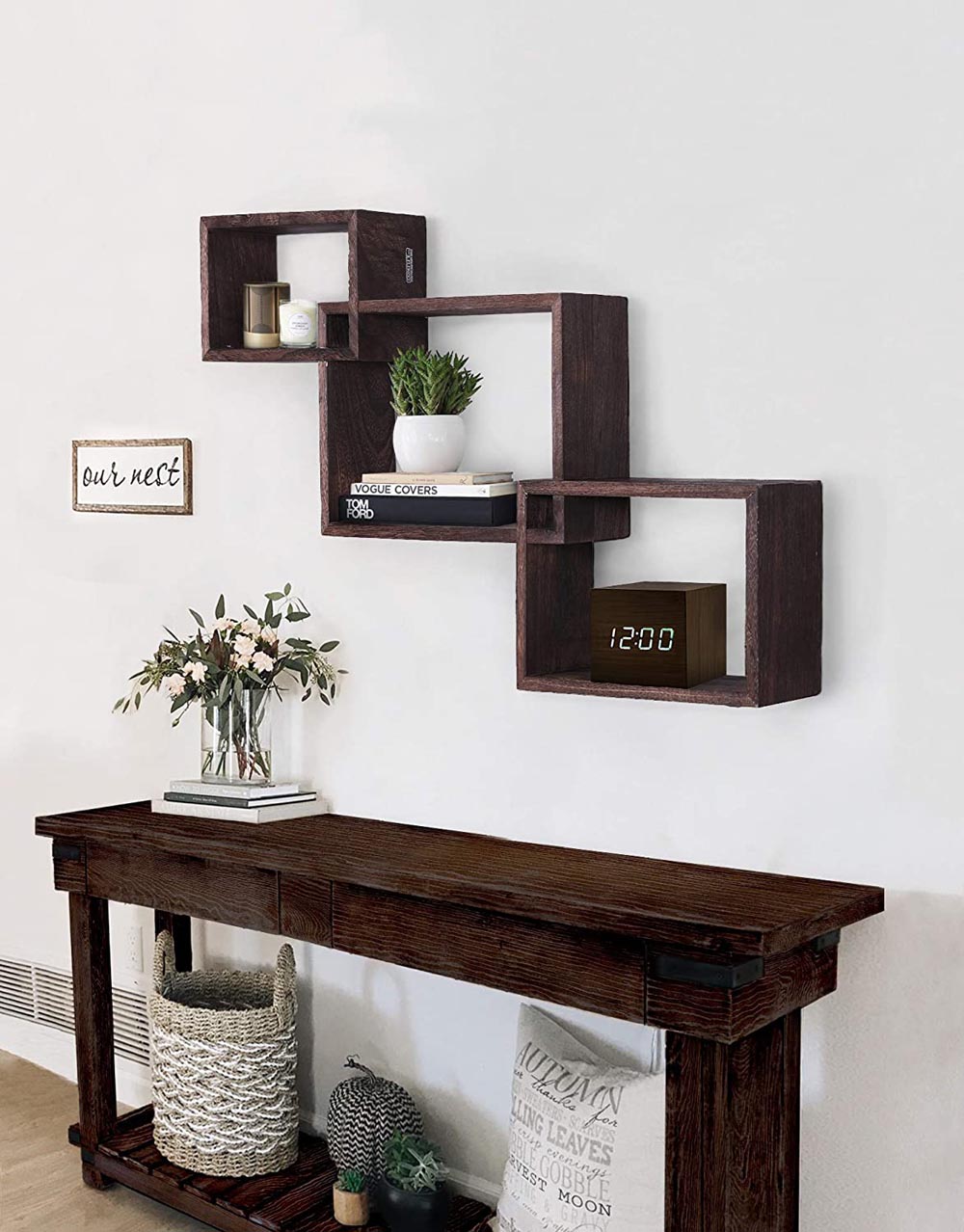 [buy on amazon]
3 Tier Geometric Round Wall Shelves
The metal and wood shelf is uniquely different from the other giving it a rustic yet contemporary look perfect for any home. Each piece is made from high quality stained wood and finished with iron galvanized brackets. Geometric circular shape shelves look aesthetically pleasing and perfect for organizing and displaying picture frames, books, vases and décor.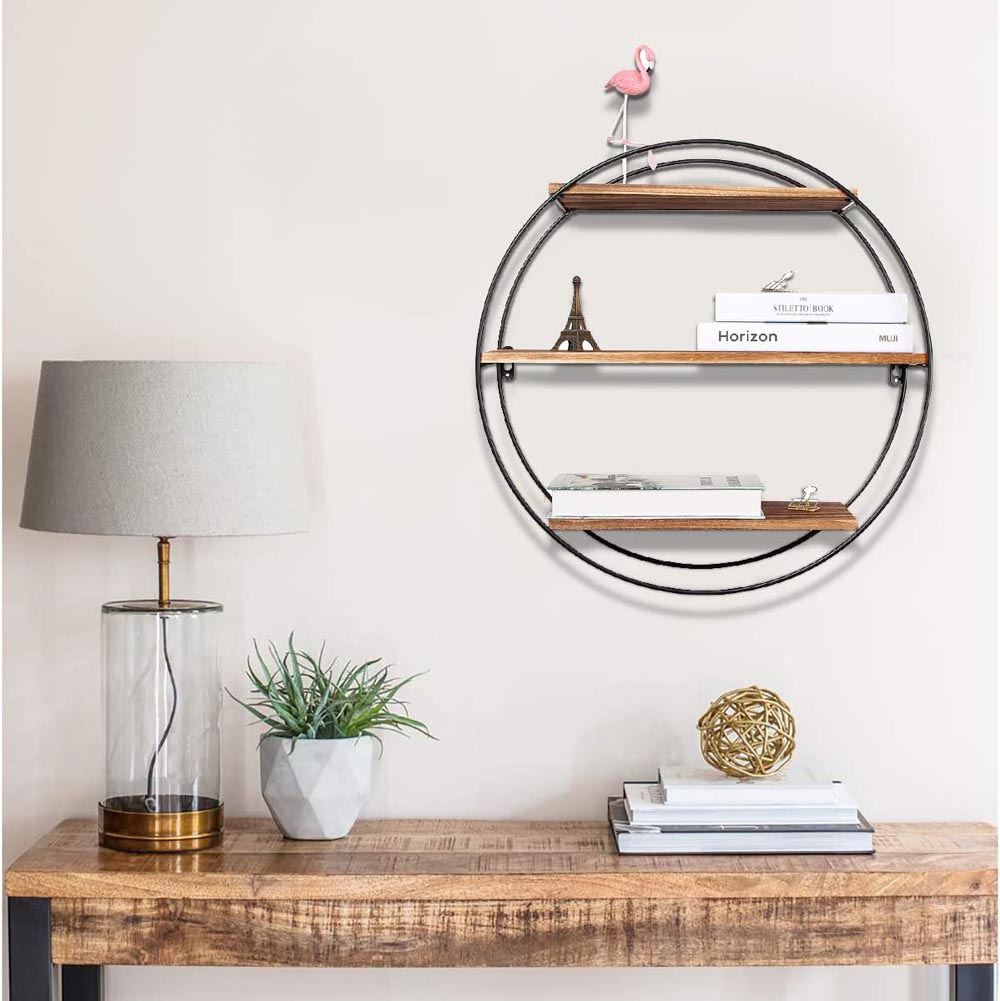 [buy on amazon]
Floating Shelf for Wall Shelf
The shelf includes the slidable/adjustable metal frame so the three tiered wall shelf board can be moved in many positions suitable for your own needs.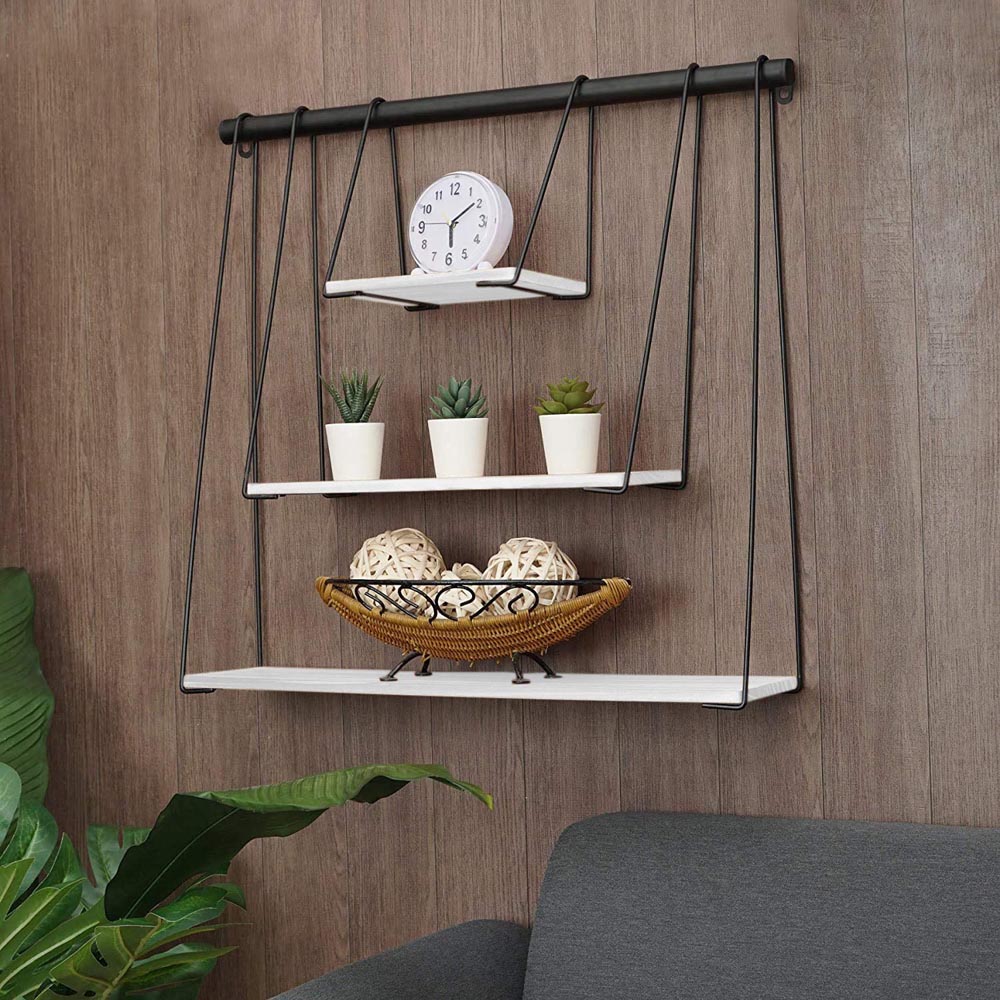 [buy on amazon]
Crescent Moon Shelf Wall Décor
Keep your room organized and clutter-free with our floating moon phase wall décor! Mount this stylish hanging wall shelf to display your meditation goodies without occupying too much floor space. With its adorable star cutout design, this charming moon phase shelf creates a unique statement for bedrooms, bathrooms, nursery rooms, and even offices.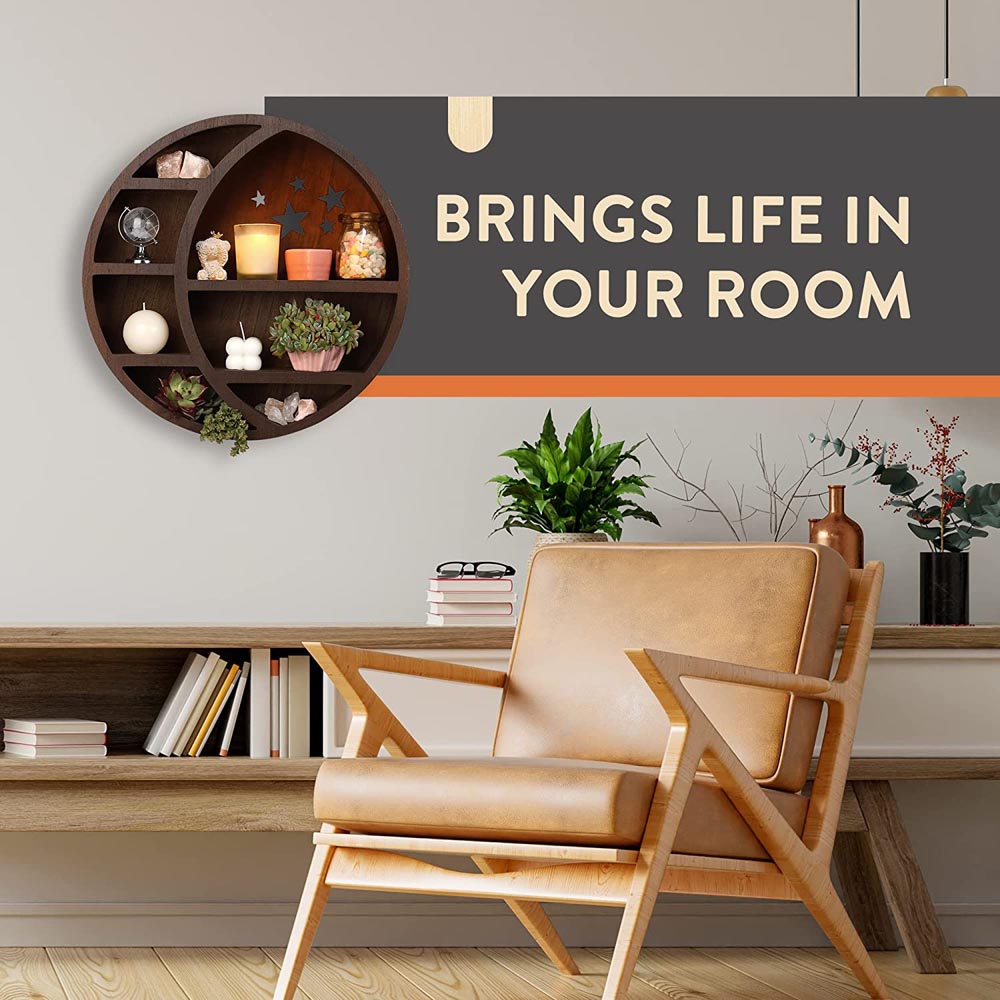 [buy on amazon]
Golden Floating Shelves
Frame iron material and The partition is light brown vintage wood. A classic & rustic floating shelf can add some retro elements to your house.
Size: 60CM X 60CM X 12CM / 23.6″ x 23.6″ x 4.7″

[buy on amazon]
Moon Shelf Wall Décor
This crescent moon shelf is made from all-natural ECO-FRIENDLY strong Paulownia wood. Display anything from crystals, healing stones, essential oils, or other decorative items. This lightweight floating display shelf measures 16" tall, 14" wide, and 4" deep.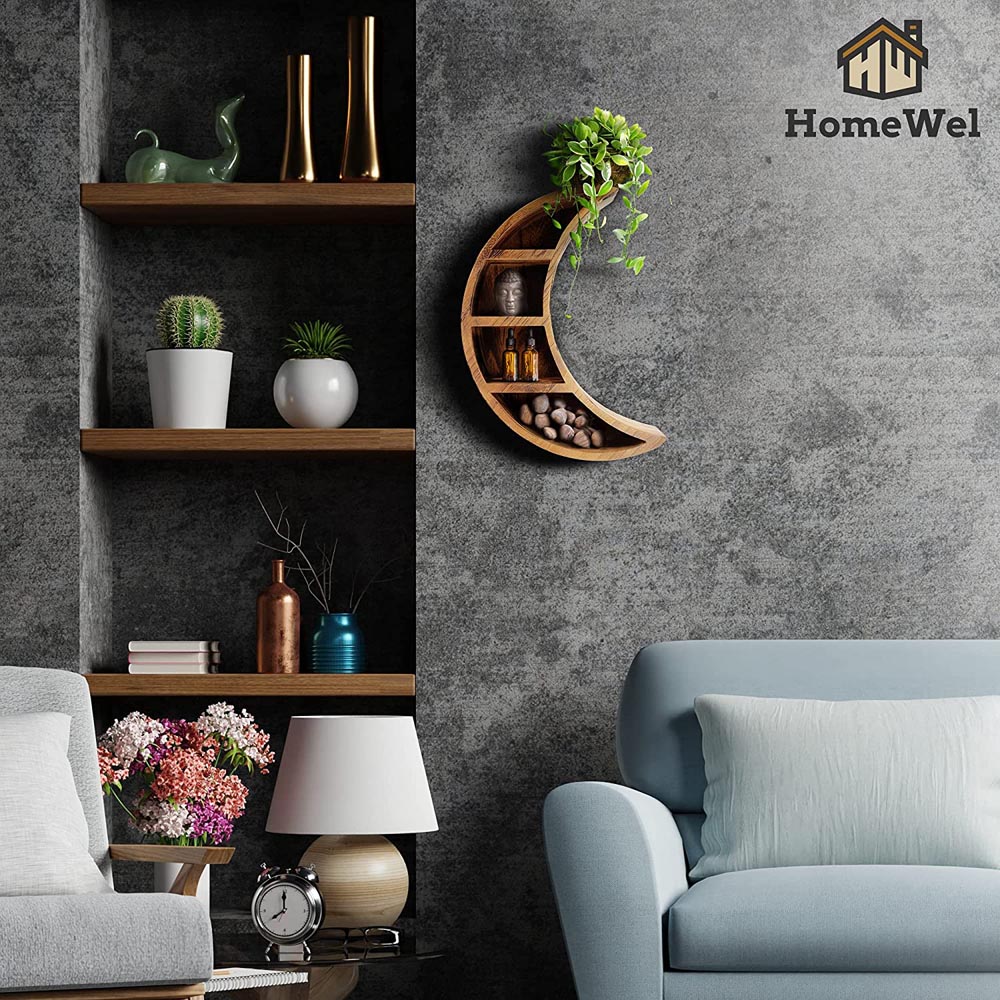 [buy on amazon]
Industrial Pipe Shelving
This industrial pipe shelving has a unique water pipe design, is chic and artistic, especially suitable for industrial retro style. This small floating shelf with hooks underneath is a charming decoration and can be combined with the fitment style of the home and placed in many venues like bar, coffee shops(display as mug racks for wall),home kitchens shelves, living rooms, bathroom shelves(bathroom shelf with towel bar) ,farmhouse and any other where you want to install.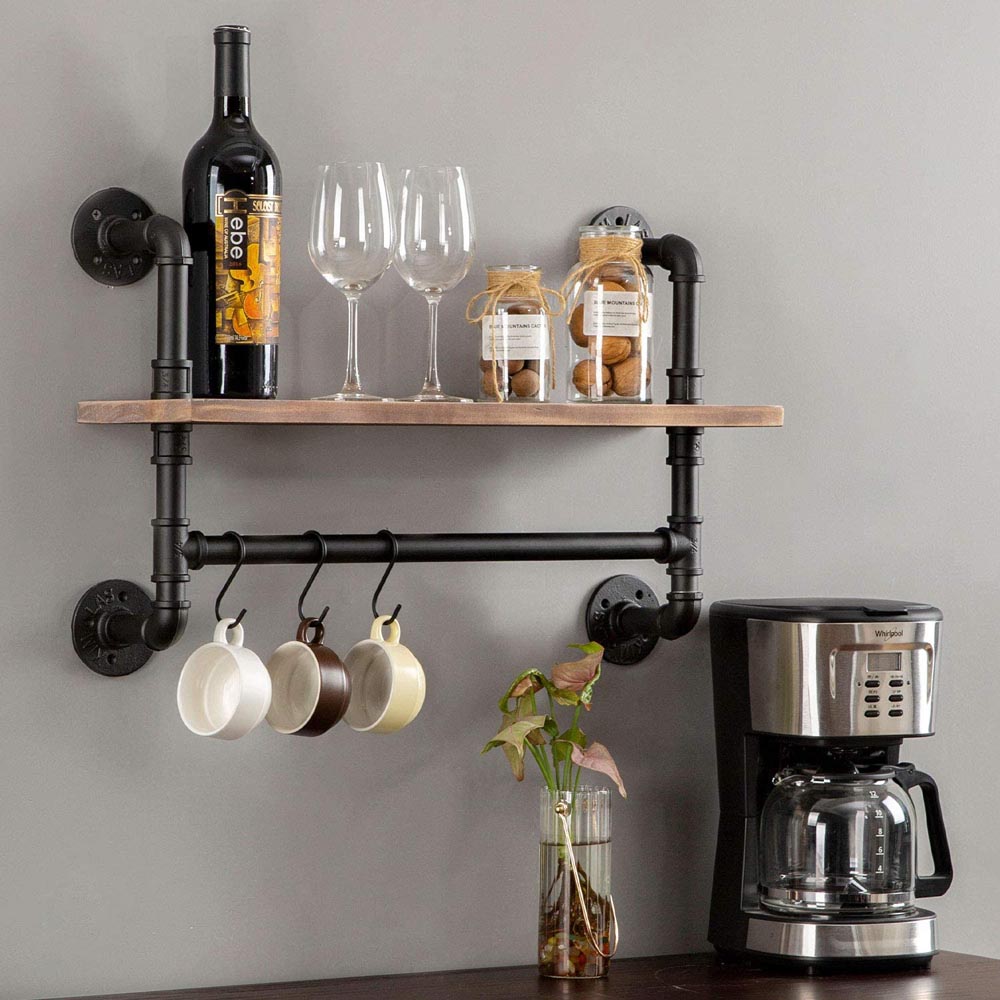 [buy on amazon]
Mirrored Shelves Wall Décor
These wall shelves have real glass mirrors embedded under the geometrically carved veneer, adding some reflection to the space they decorate. The side length of the diamond shape framed mirror on the wall is about 12 inches. The load-bearing pallet is 16"L x 4"W x 0.5"H.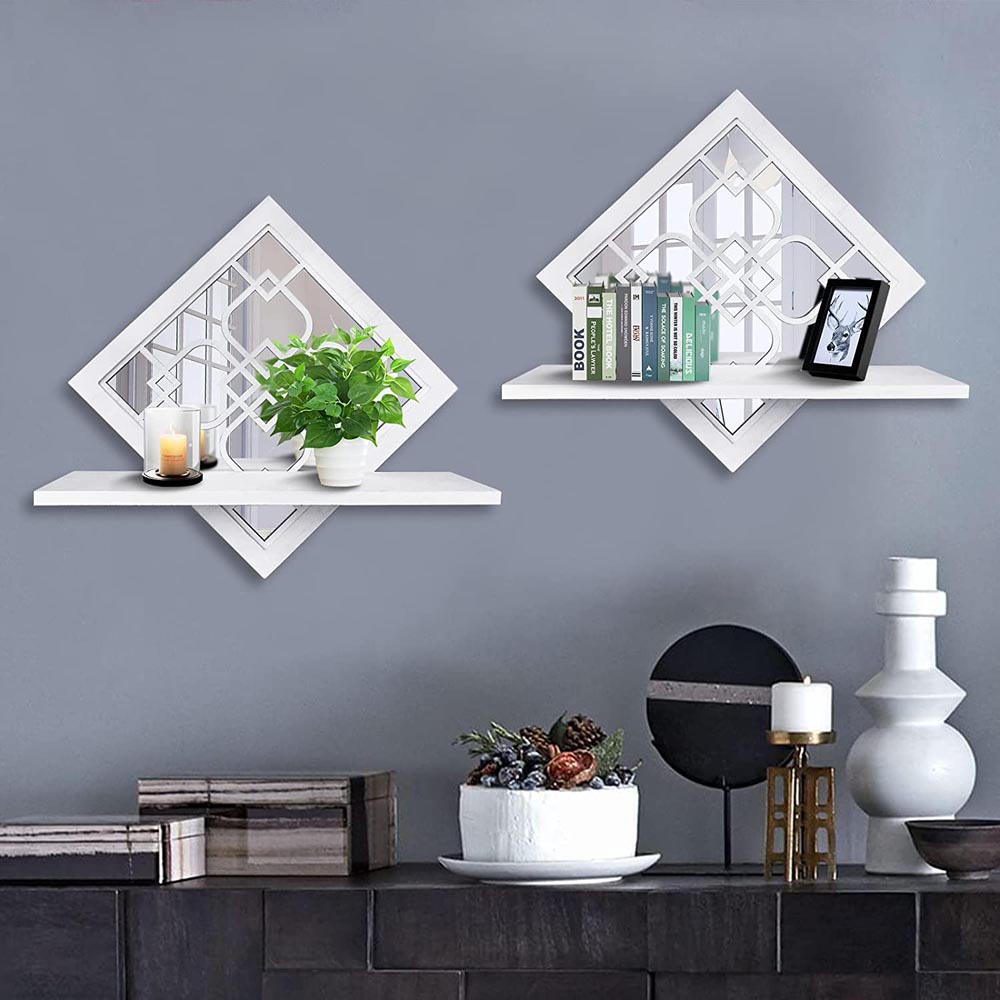 [buy on amazon]