Bean Bag Chairs work great as extra seating in your family room, they can be easily stored in a closet and pulled out when the kids have friends over or when you host a party. Moreover, it is also a great way to dress up your room. Coming in such a wide range of fabrics these days that they do not have to be hidden away; they can be a part of your décor. In this post, we will present you with 12 Cool and Unusual Bean Bag Chairs, which are comfortable, soft, and fun!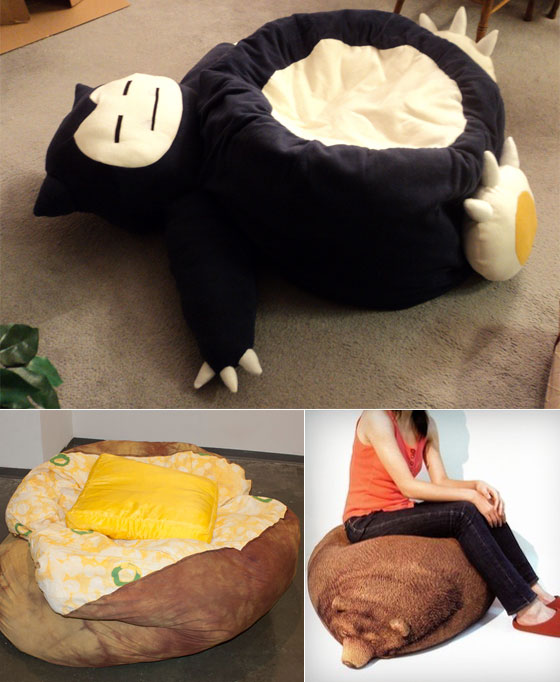 We are a participant in the Amazon Services LLC Associates Program, an affiliate advertising program designed to provide a means for us to earn fees by linking to Amazon.com and affiliated sites.
1. Baked Potato Bean Bag Chair [discontinued]
Do you have an inexplicable love of baked potatoes? This is the chair for you! Even if you don't like baked potatoes, this chair is absolutely the most comfortable thing you will ever sit in! It was featured in my BFA thesis show and is now available for purchase! Made from hand-dyed cotton, you will sink into its cushion-y softness and never want to get out! Comes complete with a satin butter pillow!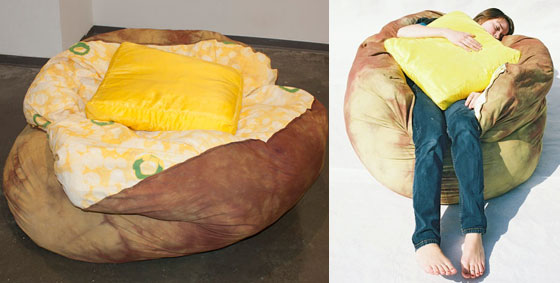 2. Big Sleeping Grizzly Bear Bean Bag [source]
The graphics on the bean bag is knitted, instead of printed. Please take a closer look at the close-up picture if you have no idea of how the graphic is formed.
It can be functioned as a chair, a sofa, or it can be a awesome decoration for you home. The bean bag cover can be taken off for washing.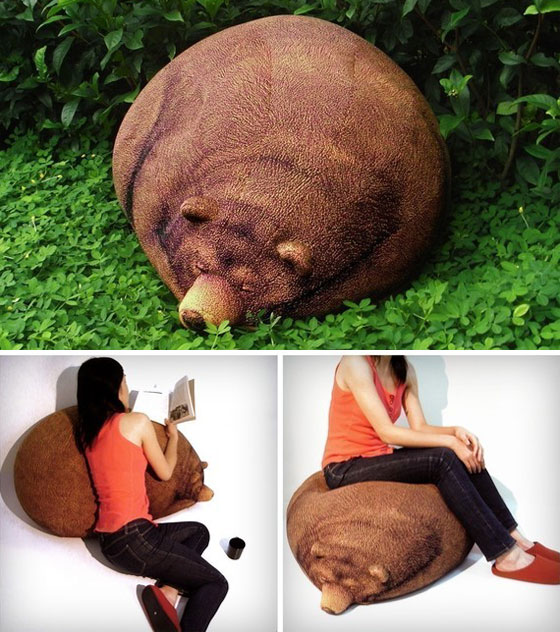 3. Topiary ball bean bag chair [source]
The pillows and beanbags that we create are made of customized knit fabric. Graphic are NOT printed on the pillows/beanbags cover, the graphic of our products are formed by uncountable knots instead. The arrangement of color thread knots create the graphics of our products.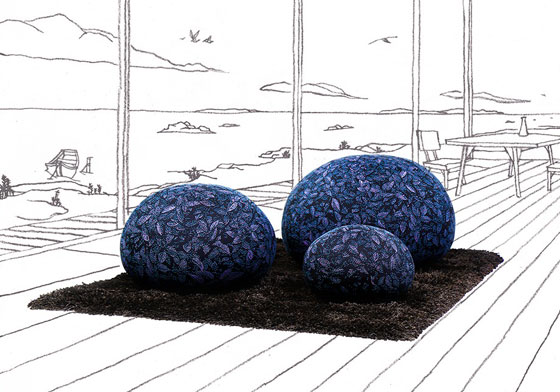 4. Snorlax Beanbag Chair [source]
This awesome beanbag chair in the shape of a Snorlax (from the world of Pokémon) was made by DeviantART member SmellenJR for a Christmas gift.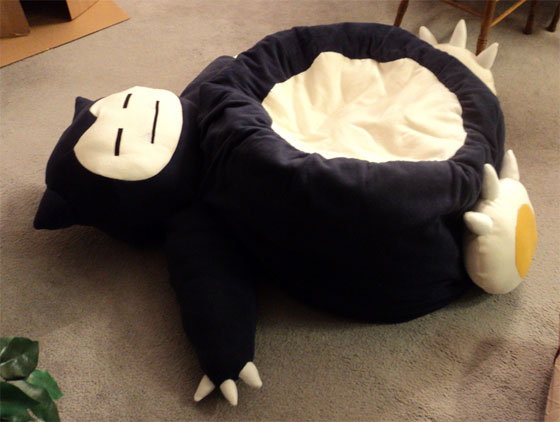 5. Shark bean bag chair [source]
Help!!!! It's a Shark!!!! This Shark! Bean Bag is the shape of an open mouthed shark. This novel piece of furniture is suited to both adults and children. Crafted from machine washable polyester, this is the perfect addition to any loungeroom or bedroom. It is also an excellent gift idea.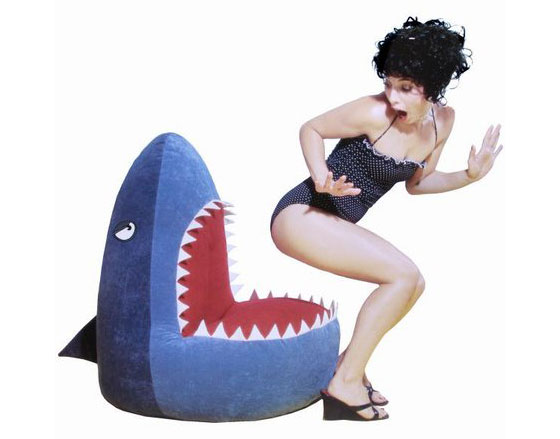 6. Hot Lips Bean Bag Chair [buy on amazon]
Pucker up and relax, in a Hot Lips Bean Bag Chair. It's the perfect room accessory, especially for young girls, offering plush seating comfort in a soft, wild cherry colored fabric.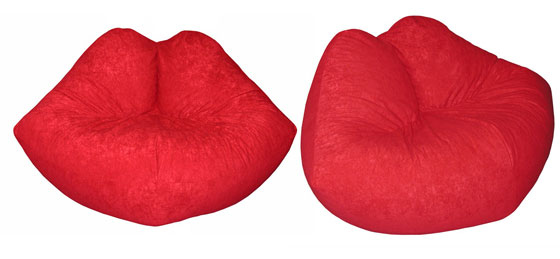 7. Football Bean Bag Chair [buy on amazon]
Tough, stain resistant, easily cleaned with damp cloth, and waterproof smartmax ballistic fabric
Filled with ultimax beans that conform to you, not the other way around; Newer, smaller, and 20-percent denser ultimax beans
Double stitched and double zippers for added strength and safety
Available in assorted styles
Spot clean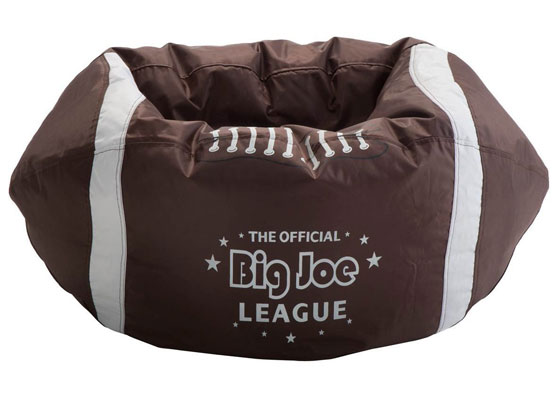 8. Big Joe The Original Bean Bag Chair [buy on amazon]
-Filled with UltimaX Beans that conform to you.
-Tough stain resistant smartmax fabric.
-Double stitched and double zippers.
-Made in USA.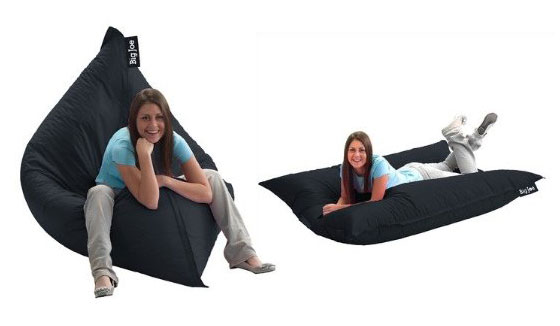 9. Fatboy Marimekko Unikko The Original Bean Bag [buy on amazon]
Stylish Marimekko-patterned bean bag from Fatboy; for reading, watching TV, cuddling, and relaxing
Durable nylon cover with protective coating for stain- and water-resistance; filled with virgin polystyrene beads
Features classic Unikko poppy design in bright colors; suits bedrooms, dormitories, family rooms, and offices
Available in red, blue, or black hues; spot clean with damp cloth and mild soap
Measures 70 inches long by 55 inches wide by 8 inches high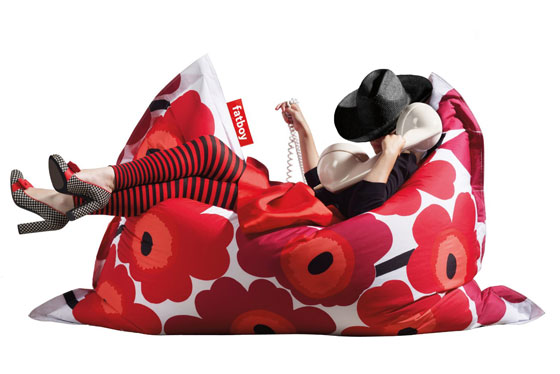 10. Cowch bean bag [source]
Cowches measure 140cm x 170 cm and are made with real cow skins on the upper side, Bisonyl on the under side. They have quality four time stitching and are filled with 100% recycled polystyrene.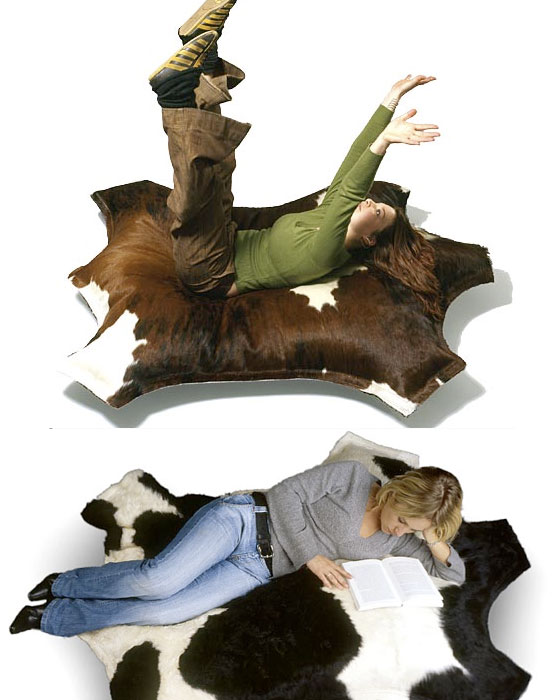 11. Millennium Falcon Bean Bag Chair [source]
Made by Woouf!, masters of the fine art of bean bagging this version of the Falcon measures over 8 1/2 feet long.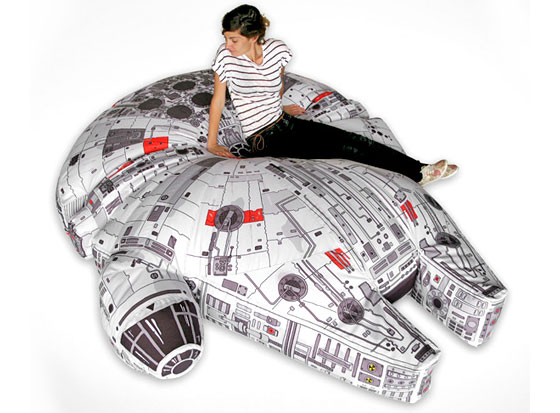 12. Elephant bean-bag chair [source]
Its external lining is made of a soft fabric used for outdoor upholstery produced by Sunbrella which is easily washable, waterproof, oil proof and sunlight resistant. The internal lining is 100% cotton and contains the expanded polystyrene padding.