Don't kids grow quickly? One day you find your kid still being pushed in a stroller and the other day, they might want to make their first step. To keep up with kid's rapid physical development, some family own multiple strollers to meet for different needs. Designer Luis Pereira Twist came up with this cool idea for a stroller actually can grow with kids.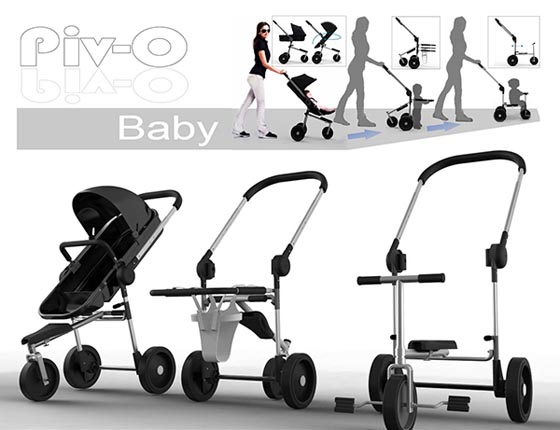 The Piv-O stroller is convertible and can be used from age 0-5. It starts with a cradle bed for small babies. When the kid begins to learn how to walk, it converts to a walker for toddlers, with a convenient handle for parents to guide them along. Finally, the Piv-O rearranges as a tricycle with an removable handler, which will be prefect for kids to learn how to pedal a tricycle.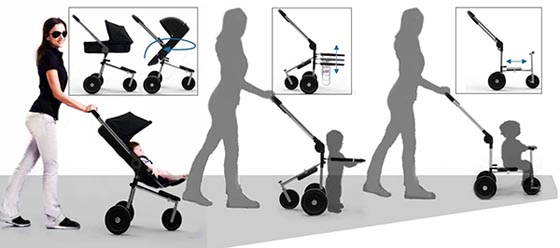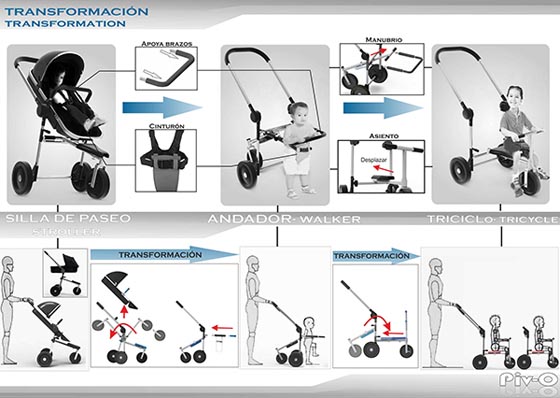 It sounds an attempting concept for a parent. If it ever works, it can help save much money and space parents currently spend on gears to raise kids. Of course, there are many places need to be polished a bit. For instance, I found the current walker design seems only work for outdoor use – parent should always hold the handle to keep the balance. Otherwise, toddlers are so easily fall on the ground with current design.
via: yankodesign