With the release of iPhone 6 and 6 plus, the new round of need for their cases are also hitting the market, especially after the news of bend-able iPhone. To give your iPhone exact protection and avoid any accident, a sturdy cases is essential. And due to the increase size of iPhone 6 and especially 6 plus, put it in pocket isn't not an option for somebody anymore. Hence, there are more than more cases comes with belt clip holster. Due to the same reason, having a stand bulit-in case to keep hands free is also a designing trend right now. In this post, we rounded up 10 Cool iPhone 6 Cases for current or potential iPhone owner who want to give some stylish protection to their precious iPhone.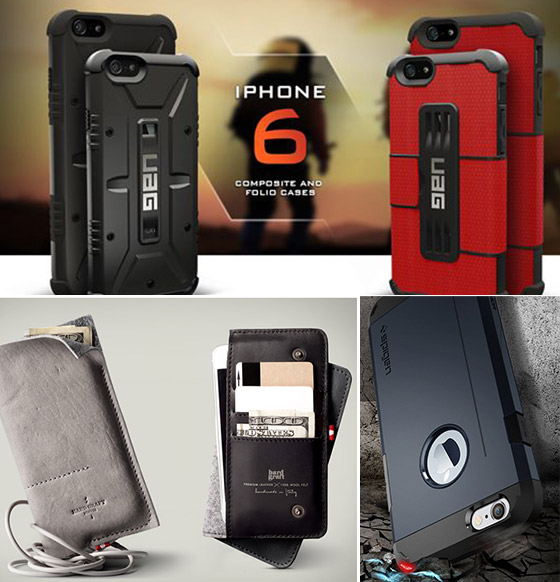 We are a participant in the Amazon Services LLC Associates Program, an affiliate advertising program designed to provide a means for us to earn fees by linking to Amazon.com and affiliated sites.
1. Wild iPhone 6 Case by Hardgraft [hardgraft]
Semi-vegetable Tuscan leather with a clear rugged skin structure, it's soft and casual. Available for iPhone 6 and iPhone 6 plus. Fits about 4 credit cards and folded bank notes. Fully padded with wool and handmade by skilled craftsman in Italy.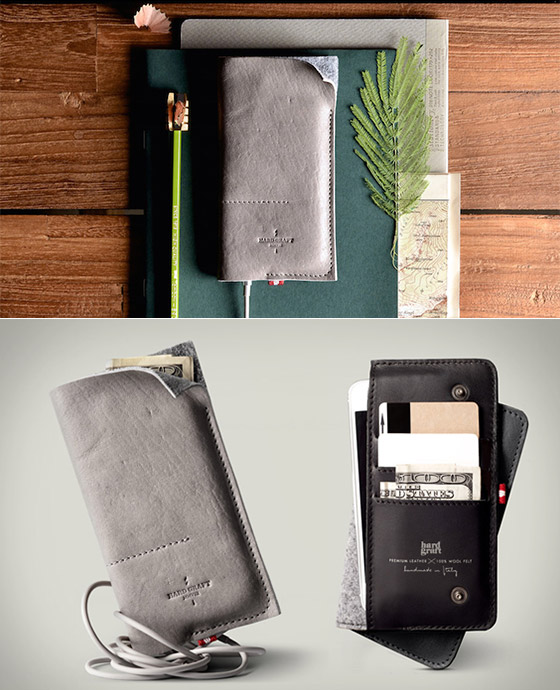 2. Spigen Self Stand iPhone 6 Protective Case [buy on amazon]
The Tough Armor S™ case for the iPhone 6 (4.7″) is built to provide a hands-free viewing experience with the included Spigen kickstand card. The kickstand supports 2 rotations for a steeper or flatter viewing angle. Both viewing angles are stable as the card fits securely into the kickstand slot. The Tough Armor S comes with all the protective features of the Tough Armor like Air Cushion Corners and Spider web patterned anti-stretch TPU. The 4-Point Rear Guard protects the polycarbonate backplate by lifting above the surface. The power and volume buttons are easier to press and more precise for a consistent experience. The port opening is made wide enough for third party chargers and the headphone jack opening is compatible with Beats by Dre headphones.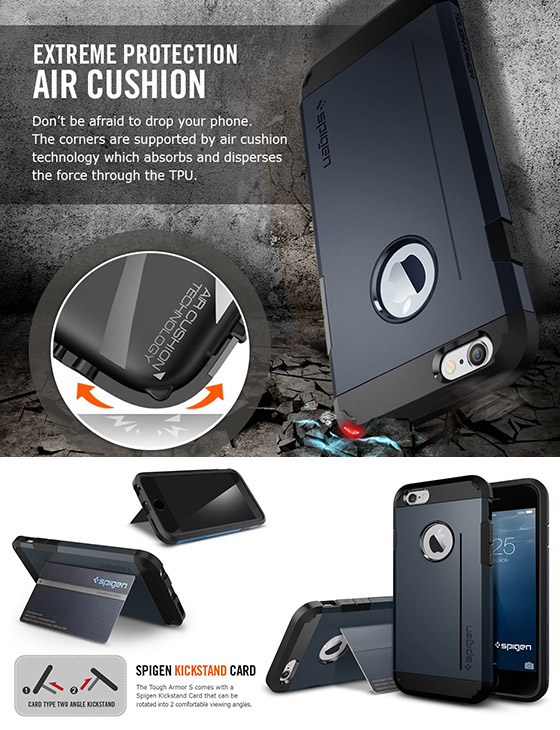 3. iPhone Spinn Case [sfbags]
With phones getting bigger, it's not so easy to fit them in your pants pocket. The iPhone 6 Spinn Case lets you keep your phone at your side at all times. The all-leather holster has a patent-pending wheel to keep earbuds from tangling. It clips and unclips easily onto a belt or strap for convenience, and can quickly be transferred to a bag or your desk. The iPhone screen is protected with an Ultrasuede® liner and a generous flap keeps everything looking neat. It comes in three leather color choices to match your wardrobe.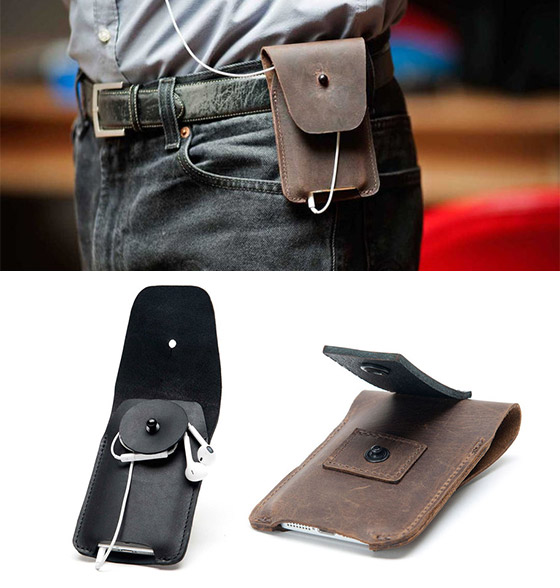 4. Full Protection Carbon Fiber Patch Case for Apple Iphone 6 [buy on amazon]
– Meticulously build for your precious iPhone 6 (4.7″)
– Unique design: combines one soft TPU shell and one hard PC shell to construct to absorb shock and reach the purpose of better protection.
– Wrap-around edge is higher than the screen level which can well protect your screen from contacting the surfaces.
– Precise cut and design make it easy to access to all ports: sensors, speakers, cameras and all other iPhone functions.
– Exquisite design, luxurious carbon-fiber patch decoration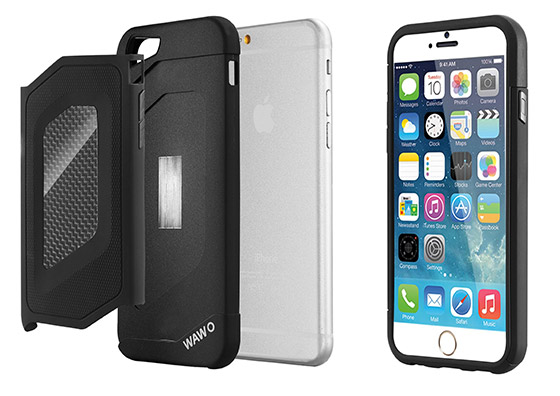 5. KAYSCASE ArmorHolster 3 Piece Heavy Duty Iphone 6 Case [buy on amazon]
– Made up of two poly-carbonite layers (holster and outershell) and one silicon layer (inside coating) – An added kickstand in the back makes it easy to prop your iPhone up and watch videos
– Holster also turns into a vertial or horizontal kickstand.
– Perfect cutouts for speakers, camera and other ports Designed specifically for the new iPhone 6 using.
– Combines three layers to provide the perfect protection for your iPhone with added convenience of a belt clip.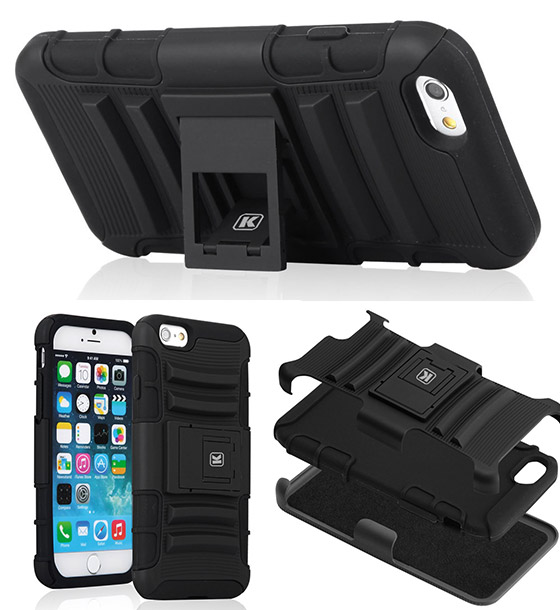 6. iPhone 6 Wallet Case [buy on amazon]
Comfortably fits 3 cards (credit cards, IDs, etc.) plus cash
Ultra slim wallet case securely protects iPhone 6
Durable one-piece construction provides full-frame protection
Lay-flat Screen Guard provides ultimate screen protection
Includes Premium Scratch-Resistant Screen Protector Film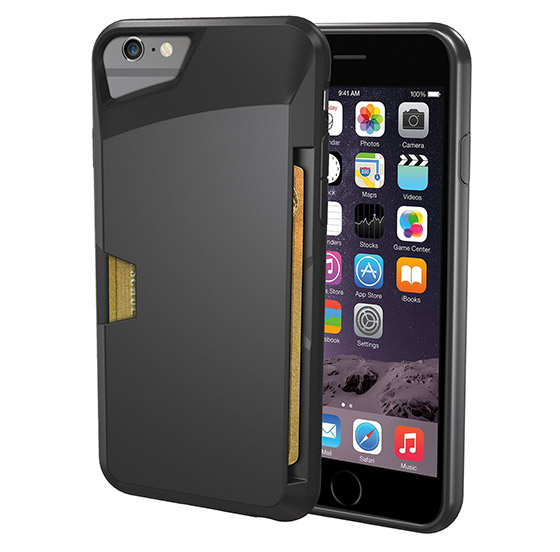 7. Full-body Rugged Hybrid Protective iPhone 6 Cover with Built-in Screen Protector [buy on amazon]
– Precise cutouts for Apple iPhone 6 4.7 inch 2014 Release;
– Advanced front cover Snap-On design for EASY installation
– Advanced dual layer designed case combined of polycarbonate hard shell and flexible TPU withstands accidental drop, bump and shock
– Front cover with built-in screen protector prevents scratches without compromising sensitivity
– Sporty design; Include Belt Clip Holster;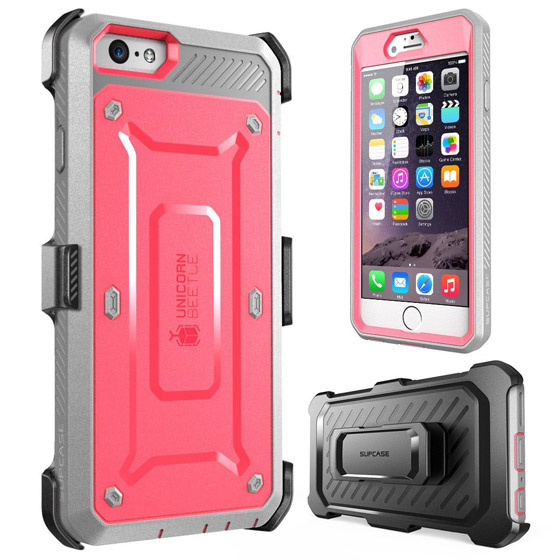 8. Spigen iPhone 6 (4.7) Case Wallet with STAND Flip Cover [buy on amazon]
– Premium Synthetic Leather Wallet Case
– Stand Feature: Adjustable Viewing Angles
– Ultra Slim folio type case to minimize bulk and weight
– Dual sided magnetic strap for convenient tuck away
– Wallet: Slots for essential ID and Cards
– Compatible with Beats by Dre headphones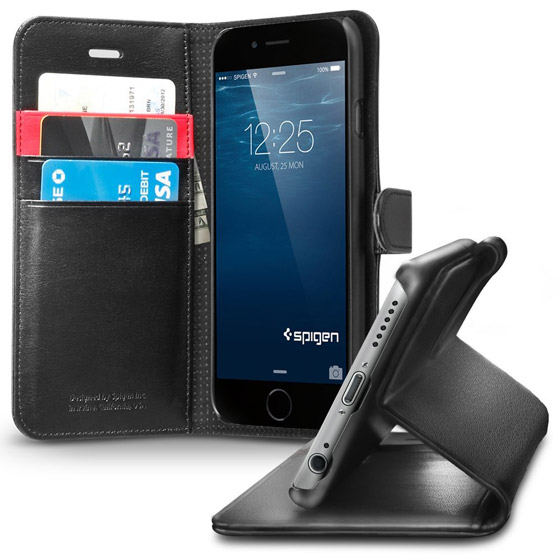 9. Portland for iPhone 6 [buy on amazon]
Portland gives you the flexibility to watch your phone in portrait or landscape mode, completely hands-free. The unique, ultra-thin design is robust and easy to use, with an integrated bumper that gives your phone extra protection.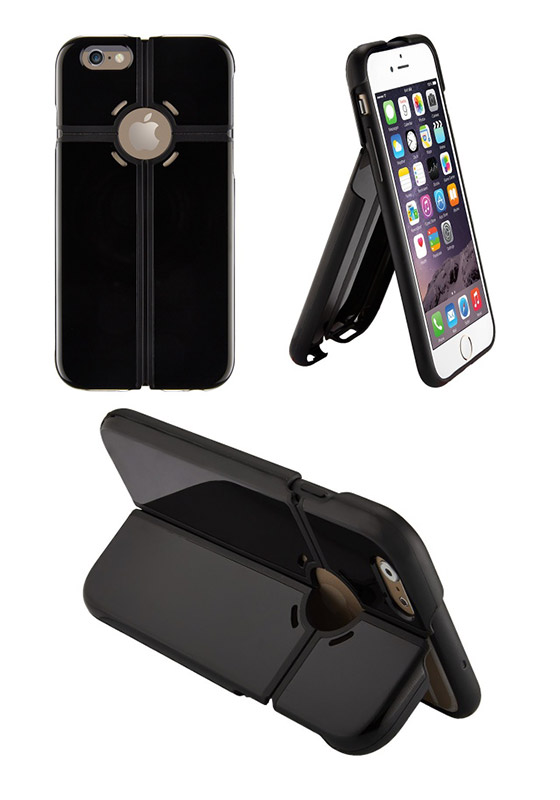 10. Folio Case for iPhone 6 and iPhone 6 Plus [buy on amazon]
The feather-light composite cases feature a hard outer shell and a soft impact resistant core. Although visually striking, the unique shape of the case also provides strength while minimizing size and weight. Its design allows full access to your device's controls and ports, while openings are designed for glare-free flash snapshots and uncompromised audio. A screen protector and cleaning kit is also included. The marriage of these design elements and materials working in unison maximizes protection for your device. UAG cases are available in an array of vibrant colors.