What you will do with the old tires? Honestly, besides those artistic creations like sculpture (here and here) or show-only tire dress, I've seen any good use of old tires until today. Brazilian craftsman Amarildo Silva Filho, the 23-year-old animal-loving artist, who left a job in retail to focus his efforts on crafting upcycled tire beds for his local strays and shelter animals. By recycling old discarded tires, Filho turn them into comfortable and decorated animal beds. So far he has handcrafted 6,000 beds and he is not willing to stop.
To make a tire bed, Filho carefully cuts and thoroughly washes the tires. Then he paints, decorates, and sometime personalizes the pieces, splashing the dull black rubber with different color. Finally, he adds some carrying straps and a cozy mattress—which he sews himself—for the animals to curl up on.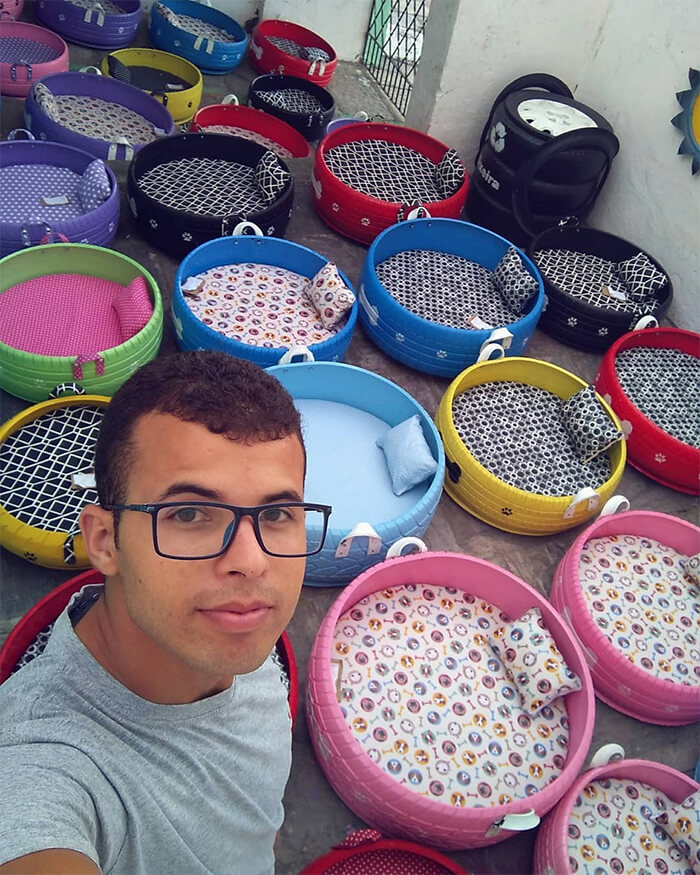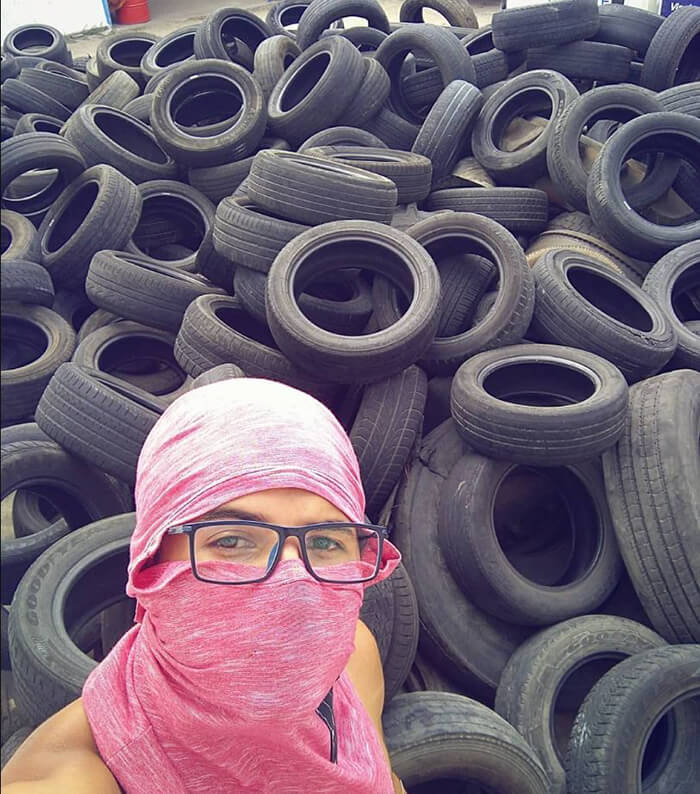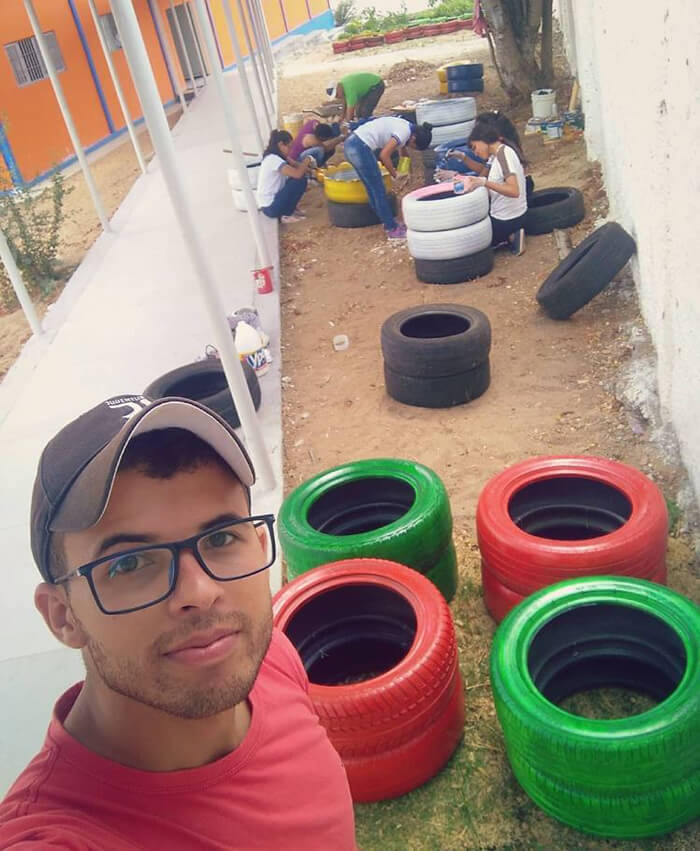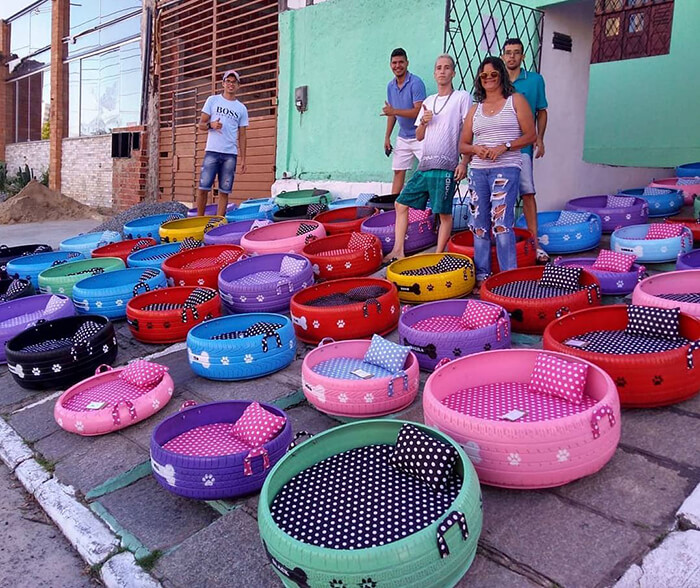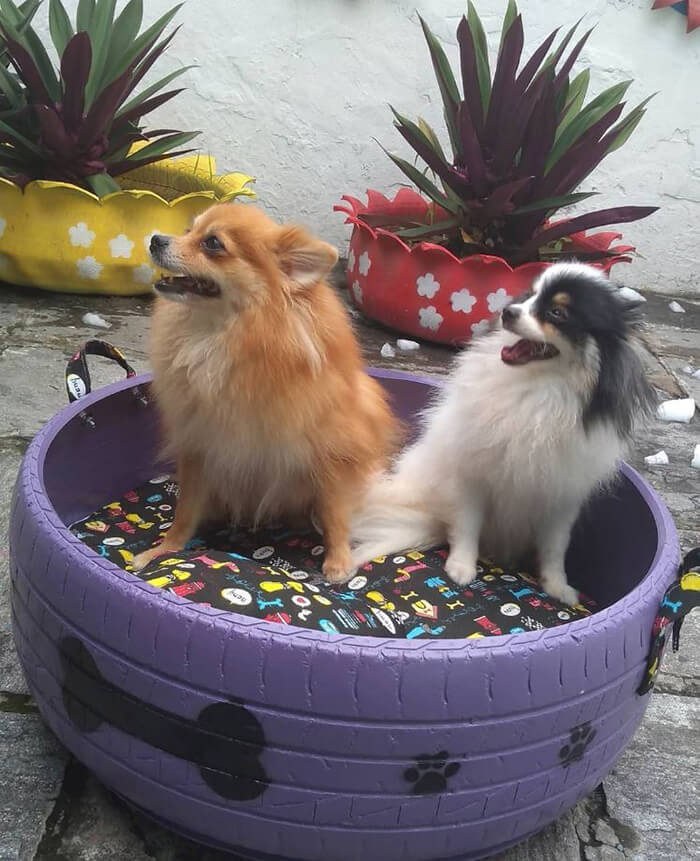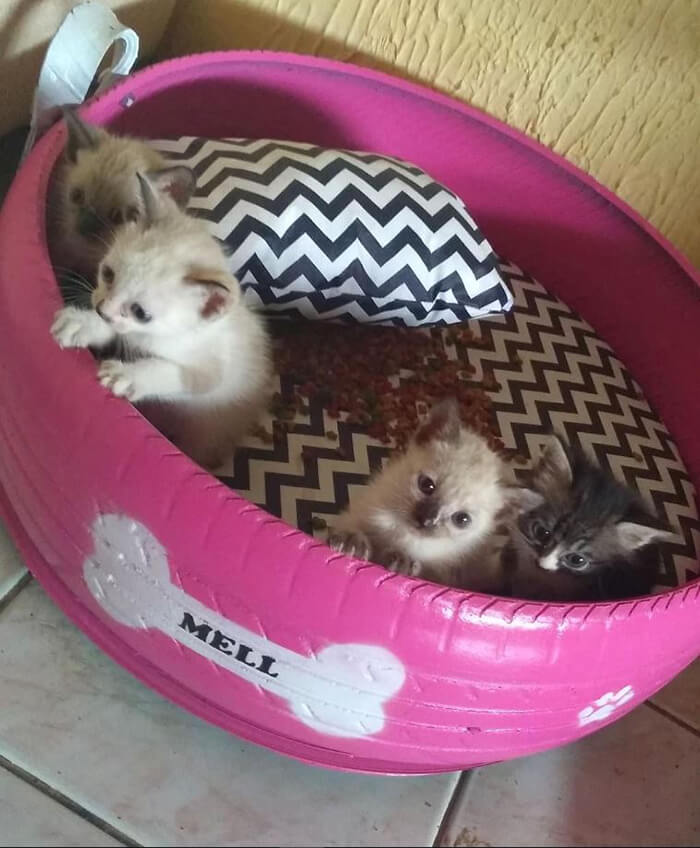 Besides pet bed, Filho also makes some art craft out of old tires as well, such as wall art or even flower planter. Although it is a very good idea, I did have a little concern about the tire this material itself. Personally I don't like the odor of rubber and I am quite afraid what happen if my dog chew it, which is definitely not food-grade. But if you think it is totally fine and want to order a tire bed for your pet, check his company, Caominhas Pets, on Facebook.