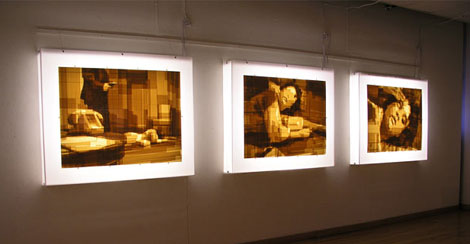 Parcel Tape… the normal(ugly) yellow translucent package tape… it doesn't sound like having any relationship with art. But it did happen, in the hand of Artist Mark Khaisman. At first glance it appears they could have been made using state-of-the-art computer software but these images are created by layering strips of ordinary brown tape over each other…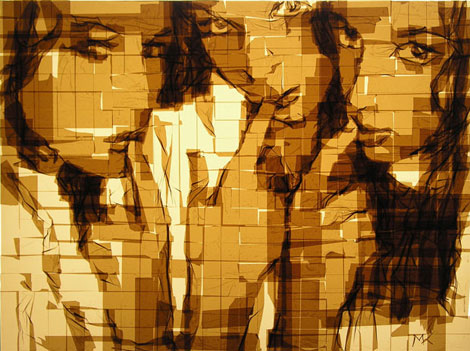 A parcel tape study of three teenagers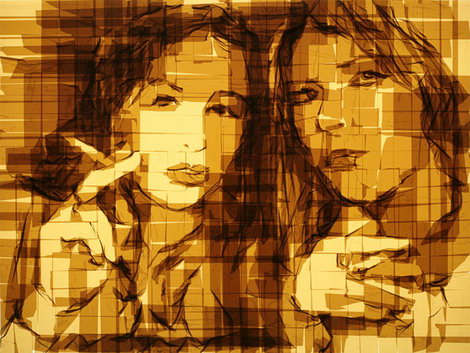 A parcel tape study of two teenagers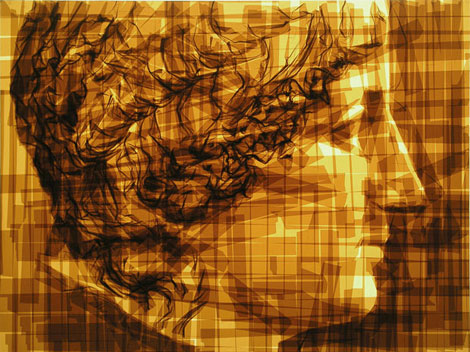 A parcel tape Roman portrait
Mr. Mark Khaisman says using tape in this way is just another way of painting: "The work is made from layer upon layer of translucent packing tape, applied to clear Plexiglas and placed in front of a light box to give the image shadow and depth". He uses around three rolls of 100-metre packing tape and takes up to a week to create each picture. Different shades are created by building up the tape; up to ten layers make the darkest sections of the pictures.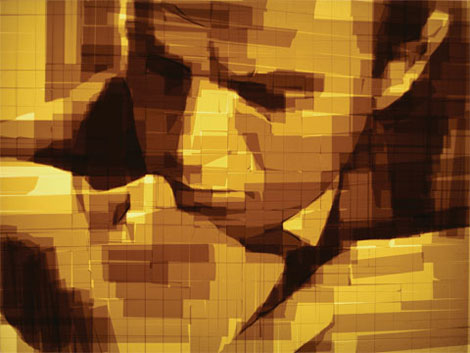 Richard Widmark and Jean Peters in a scene from Pick Up On South Street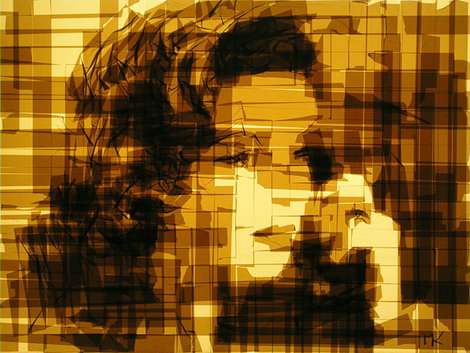 Lauren Bacall in a scene from the film Dark Passage (1947)
Mr Khaisman doesn't sketch out the image first but, instead, works directly onto the light boxes, using photos and film stills as a reference. He said: "I chose scenes from my favourite films, I particularly enjoy Hitchcock's work. I use photographs, I start by blowing them up to actual size to get proportions right and then I simply build the image"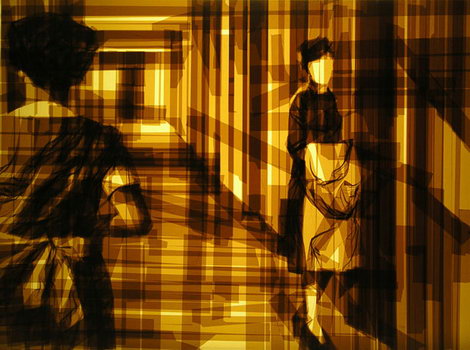 A scene from the film Spellbound (1945) directed by Alfred Hitchcock and starring Ingrid Bergman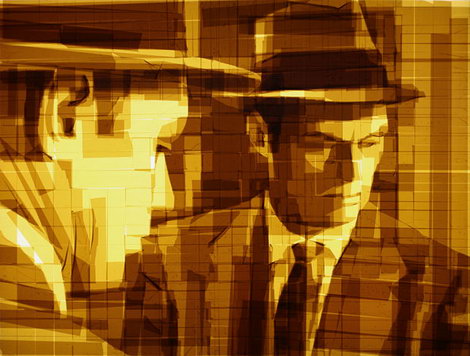 A scene from the film Pick Up On South Street, starring Jean Peters and Richard Widmark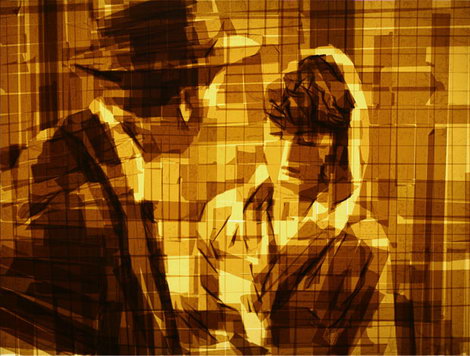 Jean Peters is pictured in a scene from Pick Up On South Street with Murvyn Vye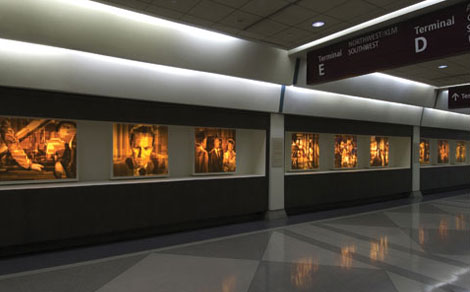 Tape Noir – Philadelphia International Airport, 2009
If you want to see more of Mark Khaisman's awesome work, click here to visit his website.