Skull isn't just for Hollywean! I know it is kinda crazy to think a simple item like a skull could have so many creative outcomes. The relationship that artist and designers have with skulls is unexplainable. And today we have collected some of the coolest skull shaped designs, furnitures, electronics, kitchenware and accessories, which skull is your favorite?
We are a participant in the Amazon Services LLC Associates Program, an affiliate advertising program designed to provide a means for us to earn fees by linking to Amazon.com and affiliated sites.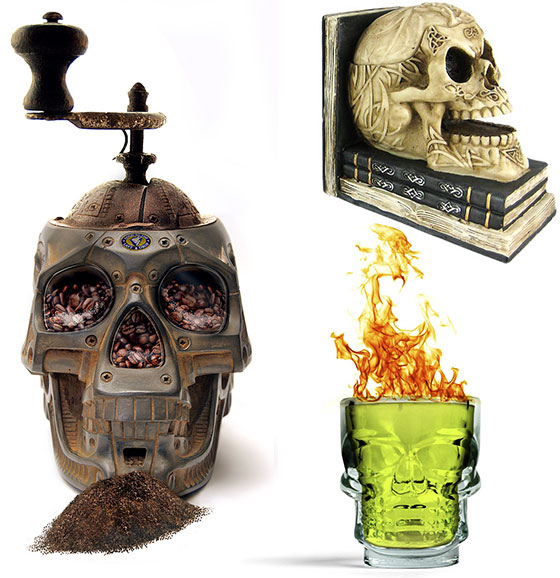 1. Skull Shaped Speakers Hand-Crafted in France [source]
Created by the duo design team of Kuntzel+Deygas, the skull shaped speakers were hand-crafted in France and were intended for domestic use only. You can enjoy the quality sound and design in your home or office.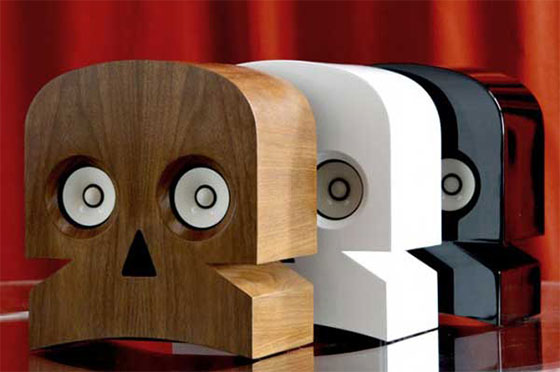 2. Awesome Terminator 4 T-600 USB skull [source]
Thanko competitor Solid Alliance has announced a USB memory stick [JP] that's designed like a T-600 Terminator skull from Terminator 4 – Salvation. The USB skull holds 2GB of storage, weighs 42g and supports Windows XP/Vista and MacOS 10.2 and up. Solid Alliance says the eyes of the T600 are rhinestones from luxury brand Swarovski.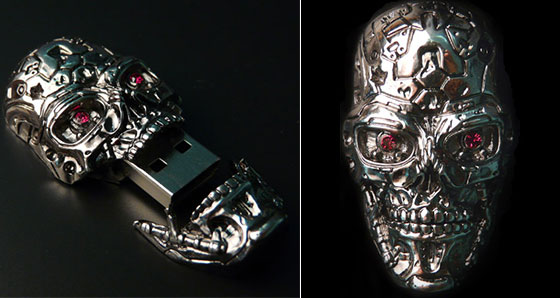 3. Skull Chair [source]
'souviens toi que tu vas mourir' chair is an emblematic monobloc chair reinterpreted as an expression of vanity…this memento mori represented by a skull acts as a leitmotiv for those who seek the comfort of a chair and the ceremonial act of being seated. it is made from fiberglass and easures L55 x W50 x H88 cm.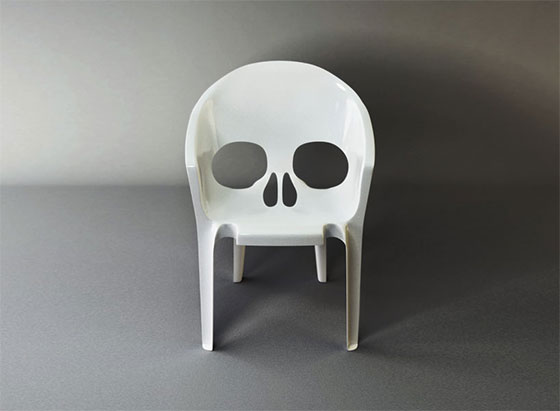 4. Stunning Colorful Hand Beaded Skulls Inspired by Huichol culture [designswan]
The company Our Exquisite Corpse worked with the Huichol people of Mexico to create these beaded skulls. The Huichol people believe in the power of the Sun God, ancestor spirits and the four principle deities – Deer, Corn, Peyote and the Eagle. They live in the Sierra Madre Mountains of Western Mexico and habe a long history of creating beaded art. Each beautifully patterned and brightly colored skull features intricate craftsmanship and are uniquely different from one another.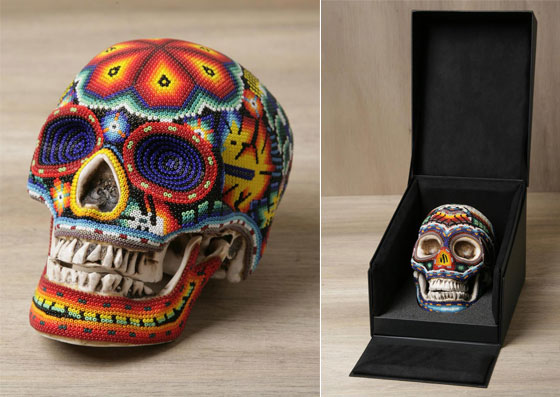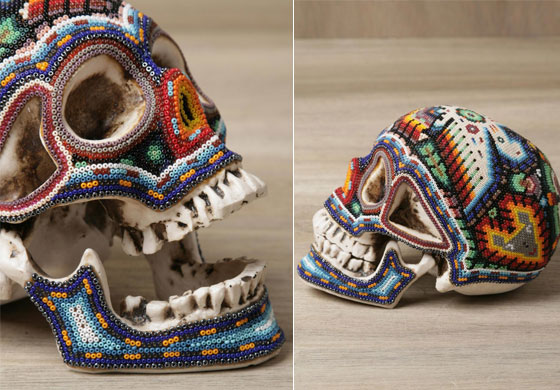 5. Subjekt RF-SK88BN Ruffian Skull Earphone [source]
These are not your schoolyard variety painted headphones. Oh, no. New RUFFIAN Skull earphones are all substance, on every level. RUFFIAN's all metal molded casing chases that shot of fizzy soda water that leaves a tingle in your mouth with a tall, cool glass of proverbial gasoline. The fact that you now have an accessory to match those tiny shrunken heads you found near the Amazon campsite where your friends went missing…well, that's just a bonus. In addition to bypassing mainstream design, the RUFFIAN's audio quality is excellent.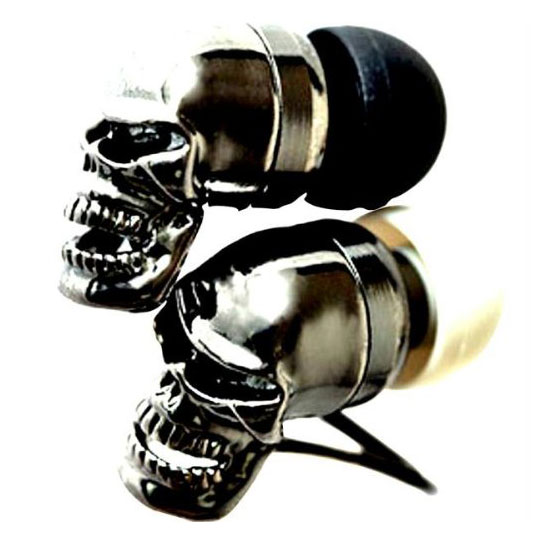 6. Celtic Knotwork Human Skull Bookends [buy on amazon]
Made of cold cast resin, this awesome pair of Celtic knotwork covered skull bookends are great conversation pieces, and they do a good job holding books up too. Measuring 5 1/4 inches tall, 3 1/4 inches deep, and 5 1/4 inches wide, they show excellent detailing, and demonstrate several different knotwork patterns. The top of each skull comes off to reveal a stash area for incense cones, small trinkets or other things you want to keep hidden.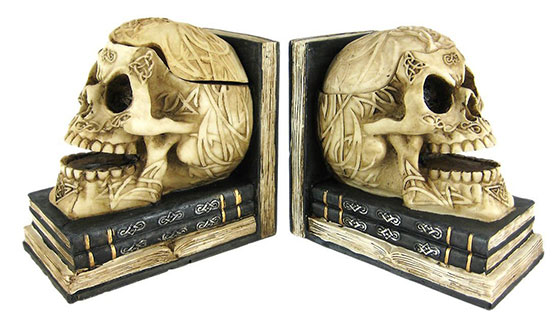 7. Kikkerland Skull Shot Glasses [buy on amazon]
Spooky 3d skull shot glasses
Set of 4 glasses
Made of glass
Hold 1.5-ounces
Perfect for halloween parties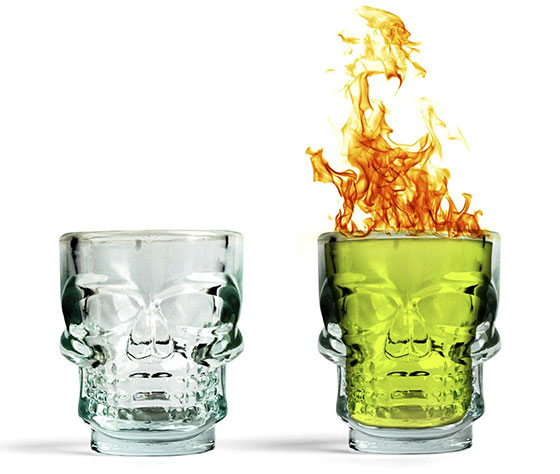 8. Skull Ice Tray [buy on amazon]
Soft food-safe flexible silicon rubber cranks out 4 skulls and 4 crossbones just as fast as your freezer can freeze them. For crystal clear ice, try boiling the water, letting it cool, and boiling it again before pouring the water into the tray.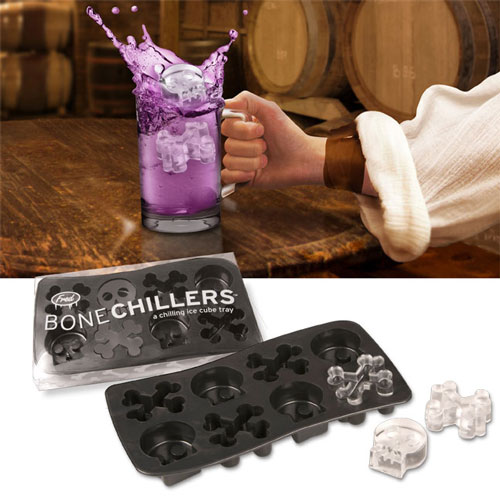 9. Skull USB Hub [buy on amazon]
* Works with Windows or Mac
* USB cord included
* 2 USB ports on each side of its jaw will keep all of your gadgets connected simultaneously.
* 4 Port High Speed 2.0 USB Hub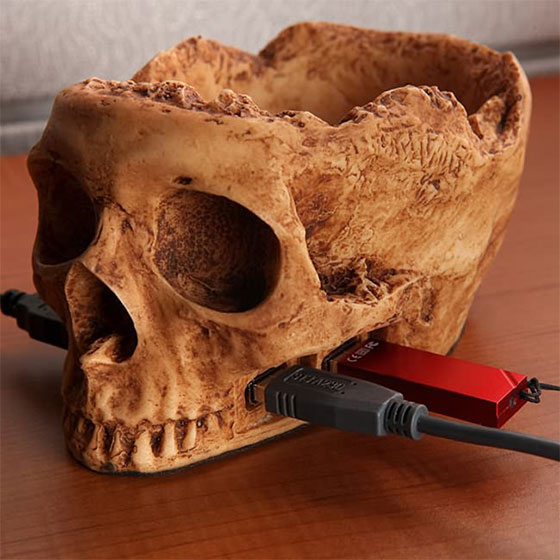 10. Skull Skeleton Shaped Cored Telephone Phone [buy on amazon]
Novelty wired desk telephone with cool skull shaped.
It can be used as a telephone or as a decoration in your family or office.
Novel design, skull telephone with jumping eyes
Pulse/Tone switch
Last number redial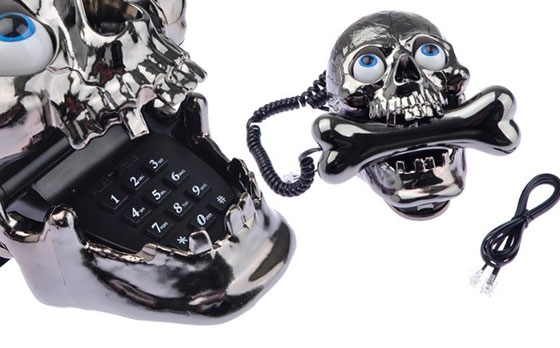 11. Human Skull Shaped Leather Handbag [source]
This is a custom skull-shaped purse made by Etsy seller Griffin Leather. It's the perfect size for toting around your favorite skull of a slain enemy. Also makes a great accessory for witches! Seriously ladies, enough with the black robes — you need to add some color and ACCESSORIZE.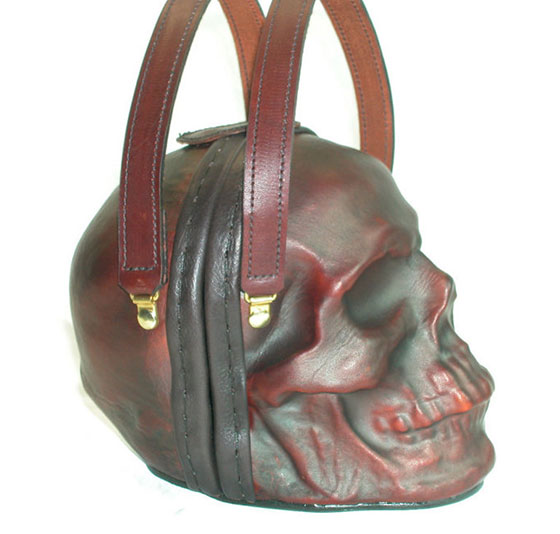 12. Killer Coffee Grinder – Makes a killer cup of coffee [source]
For some, there's nothing like drinking a fresh cup of coffee to wake up in the morning. Although I wish this skull-shaped coffee grinder was real, it's actually an awesome photo manipulation created by digital artist AZRainman. Too bad it is not real!