Watermelon is yummy while cutting watermelon can be messy. And this super efficient watermelon slicer is designed so that you can cut the perfectly cube shaped slices of watermelon. It's unique composition allows you to make clean and quick slices in watermelon without breaking a sweat!
This watermelon slicer features unique rounded edges and non-sharp blades, making it perfectly safe. All you have to do is use them to push cut the watermelon into cube, and they'll be perfectly safe, even for children!
Moreover, the watermelon will be cute into a perfect 2cm size, which is just good enough for a bite. Then you don't need to worry about juicy flowing all over.
And don't worry about the left over after the cube slicer. Melon baller help to finish watermelon better without any wasting. Then you have square as well ball style in your plate.
Can't wait to try my slicer. I will be the super hero in front of my kids as a watermelon cutting master! If you want one as well, you can get one from amazon.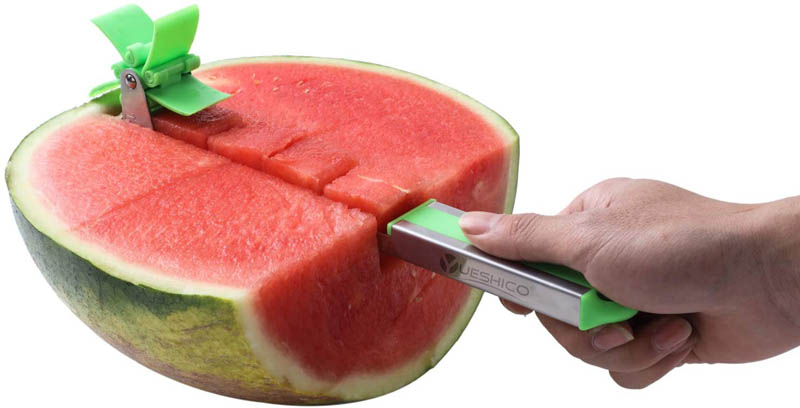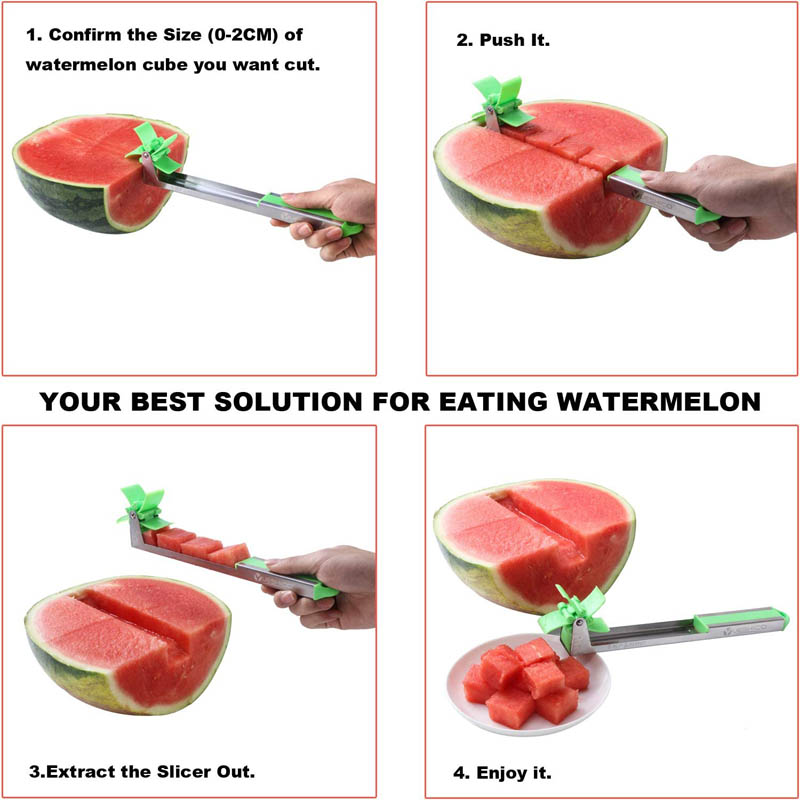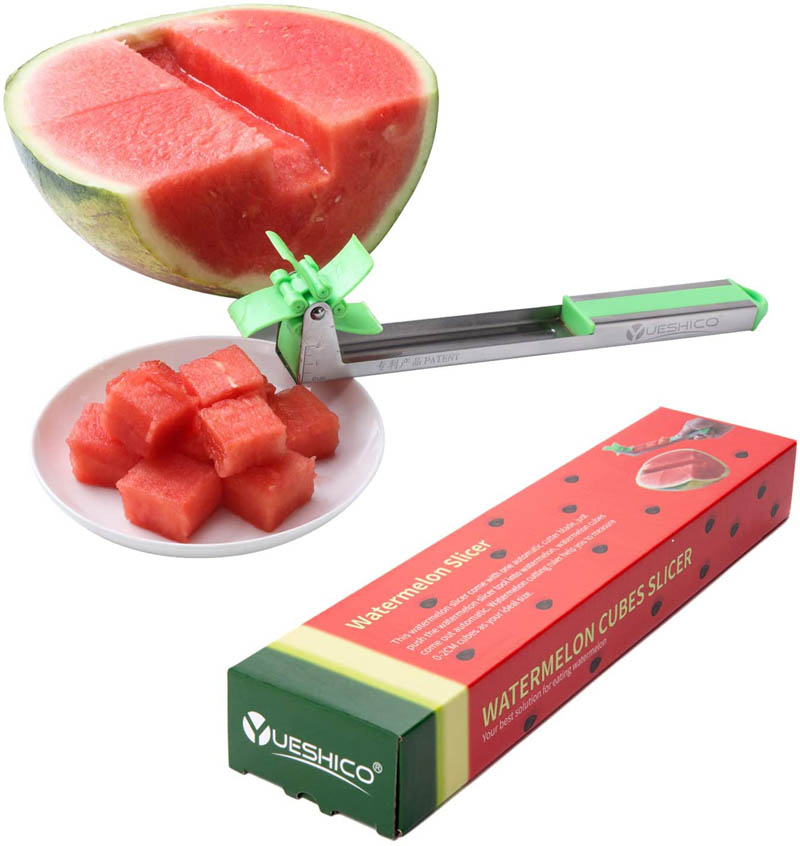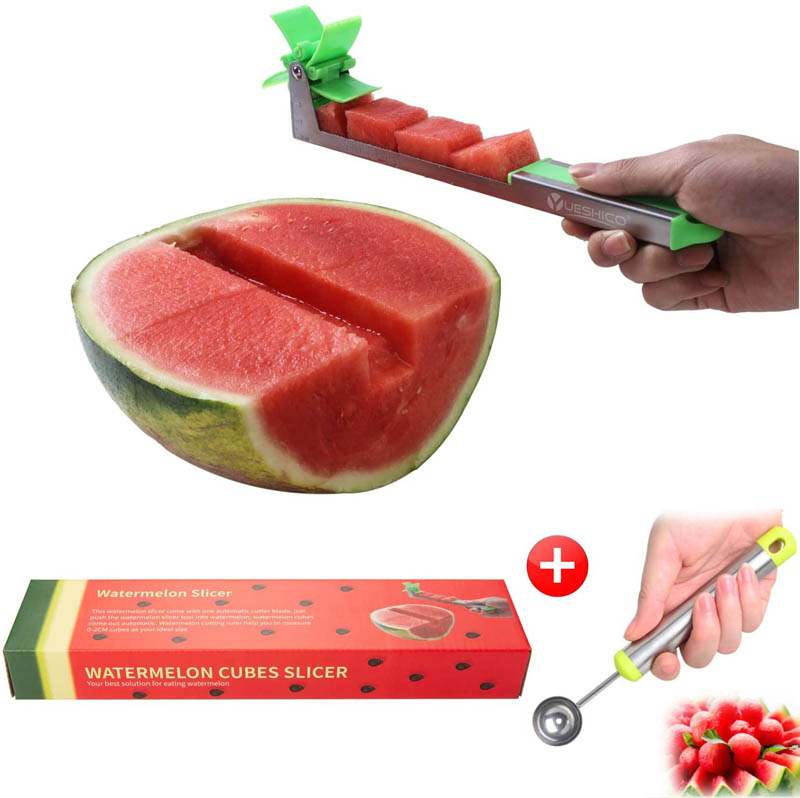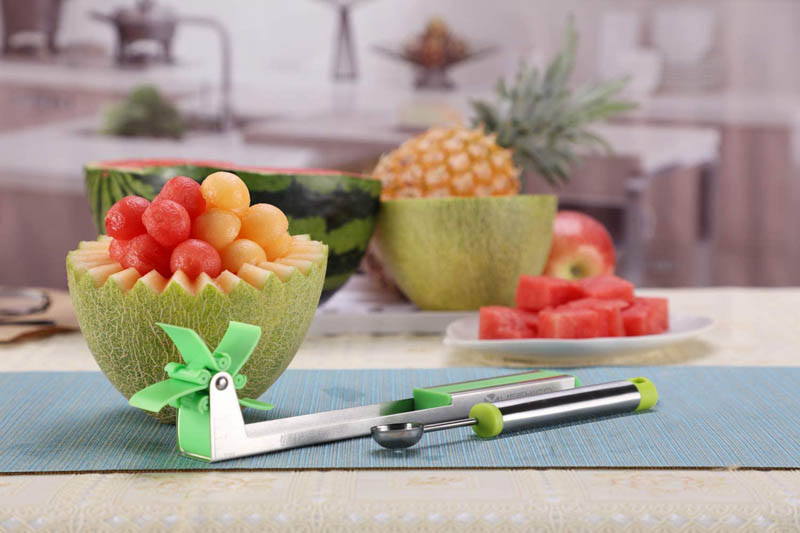 We are a participant in the Amazon Services LLC Associates Program. If you make a purchase, Design Swan may earn an affiliate commission. Please read our disclosure for more info.