What is worth than 15 Square Meters room? A 15 Square Meters attic. Attic is a nice addition to a normal house. But when that is all the living space you have, its slope make the small space even smaller.
How can you make such small area be functional and pretty? Well, Batiik Studio just completed this impossible mission and transform a tiny attic in Paris into a cool and modern space.
This attic studio apartment, located in Paris, was once a dark and dingy forgotten space but now it's an airy home that includes everything you need. The creamy and white color make the room bright, spacious and warm. The small kitchen is completely functional with ample storage. It sits a step higher than the rest of the main living area which is a combination of living room, bedroom, and dining room.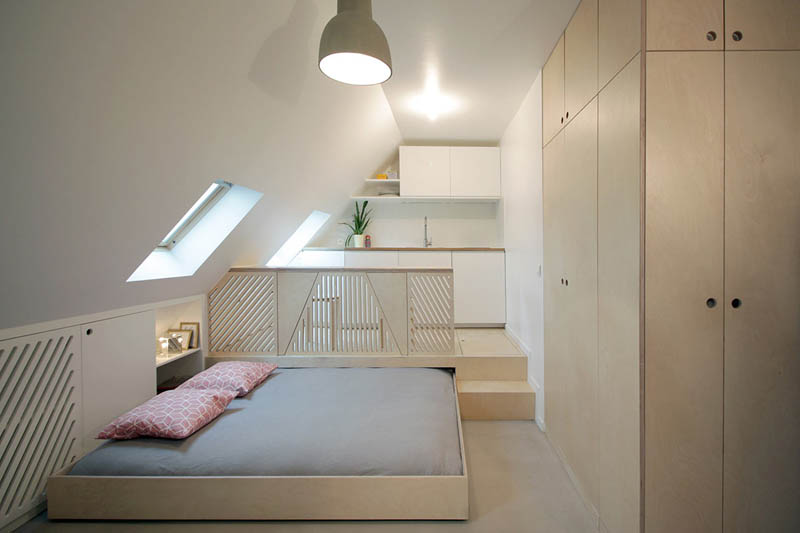 With the help of customized modular furniture, the designers were able to create a large roll-out bed that easily slipped under the platform under the raised kitchen. And if you only pull half bed out, it can doubles as a comfy, roomy sofa. Although sit on the bed isn't that nice but it is definitely better than nothing.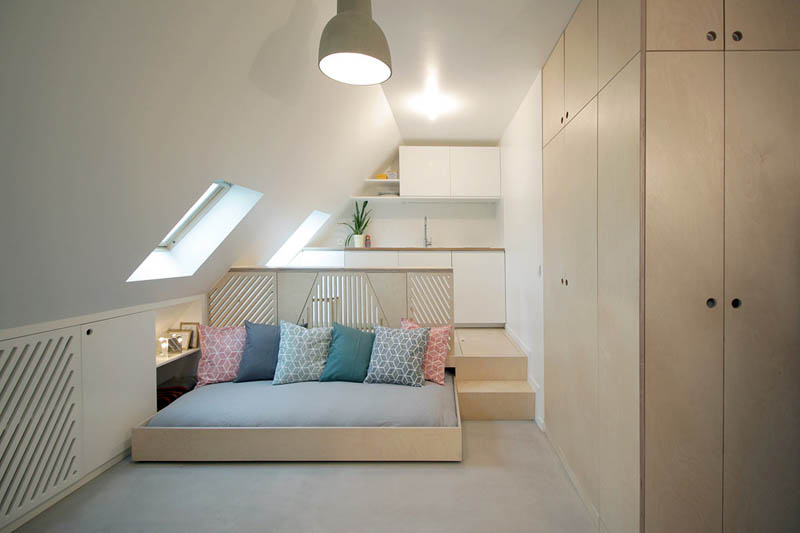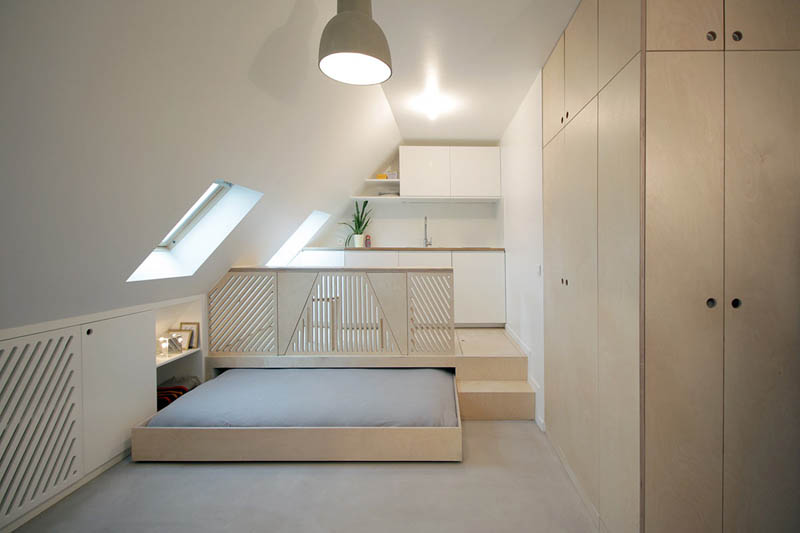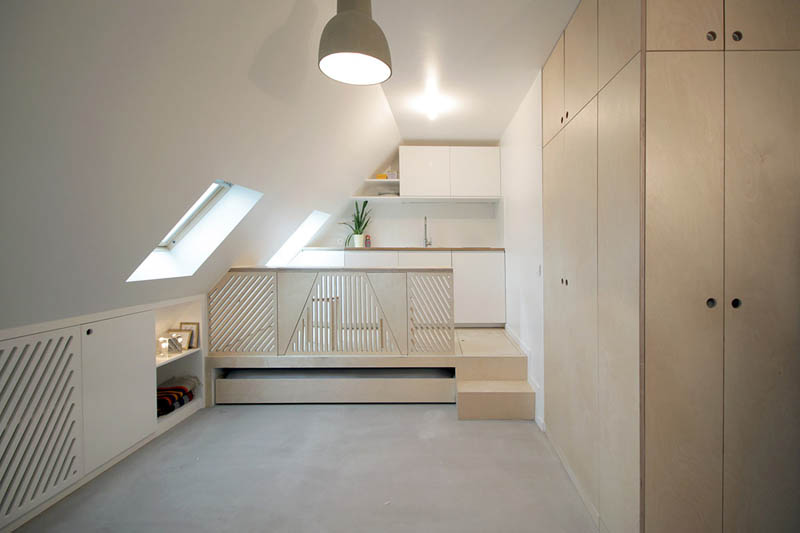 When the bed is tucked all the way in, its headboard then becomes the post to rest the dining room nook on. A few chairs can be pulled out and used to create an eating area fit for four.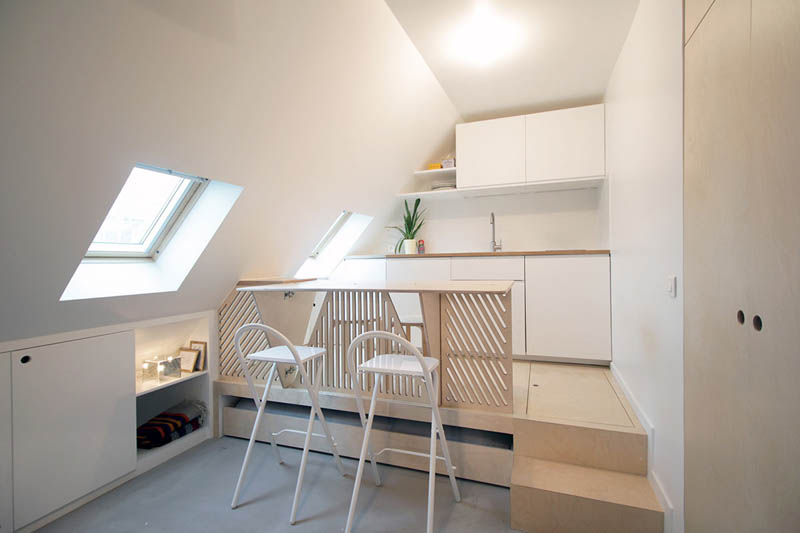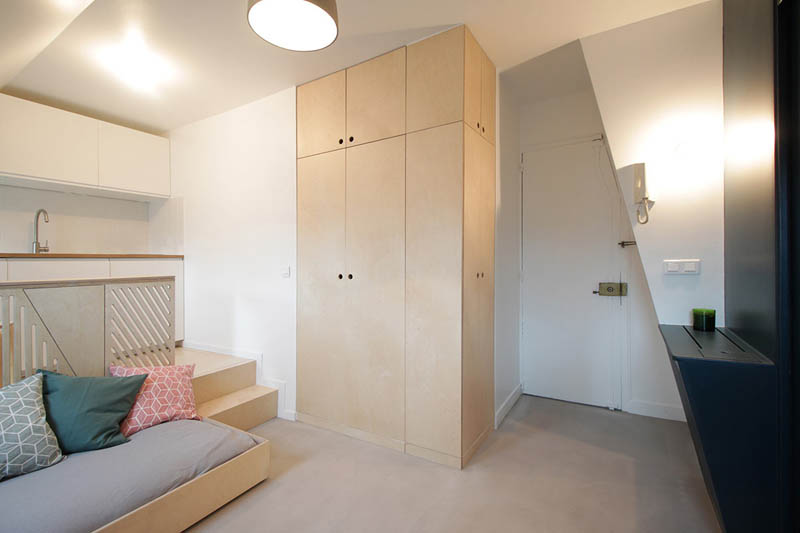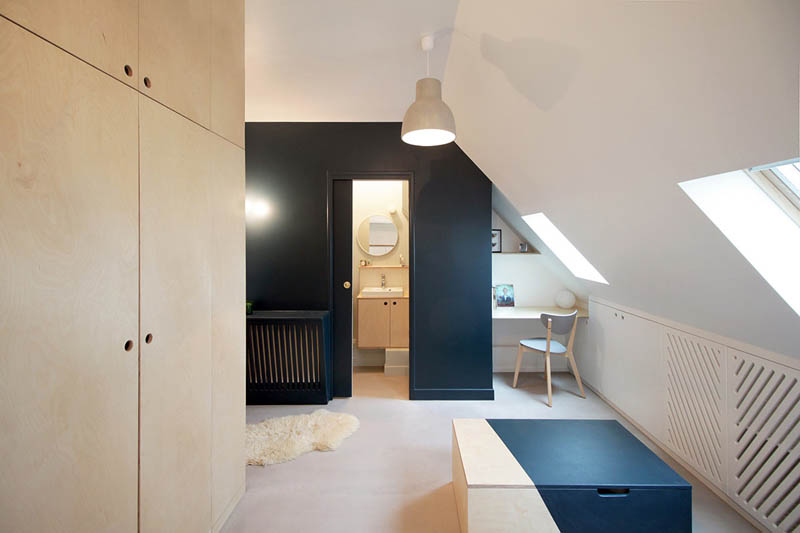 Quite amazing, right? Click here if you are looking for more tiny apartment design idea.