School might be different this year but back-to-school is still many of the college students still need to do. There are many essential things like bedding, clothing and computer. But besides these, there are somethings we might overlook or never think about but turn out are very useful. In this article, we will round up some Useful Back to School Items for College Students. Multi-functional, personalization, space saving and safety are the key considerations we take when prepare this list.
We are a participant in the Amazon Services LLC Associates Program, an affiliate advertising program designed to provide a means for us to earn fees by linking to Amazon.com and affiliated sites. Please read our disclosure for more info.
---
Dorm is not home. But we can make it feel a bit homy. Using below wall organizer to add some personal touch to your dorm wall.
---
Wall-Mounted Organizer with Cork Bulletin Board, Mail Holder, Key Hooks, Flower Vase [buy on amazon]
Wall-mounted 4 compartment entryway wall organizer with rustic wood and matte black finish and decorative vase
4 hooks hold keys and lanyards; 2 small trays provide a place for coins, phones and wallets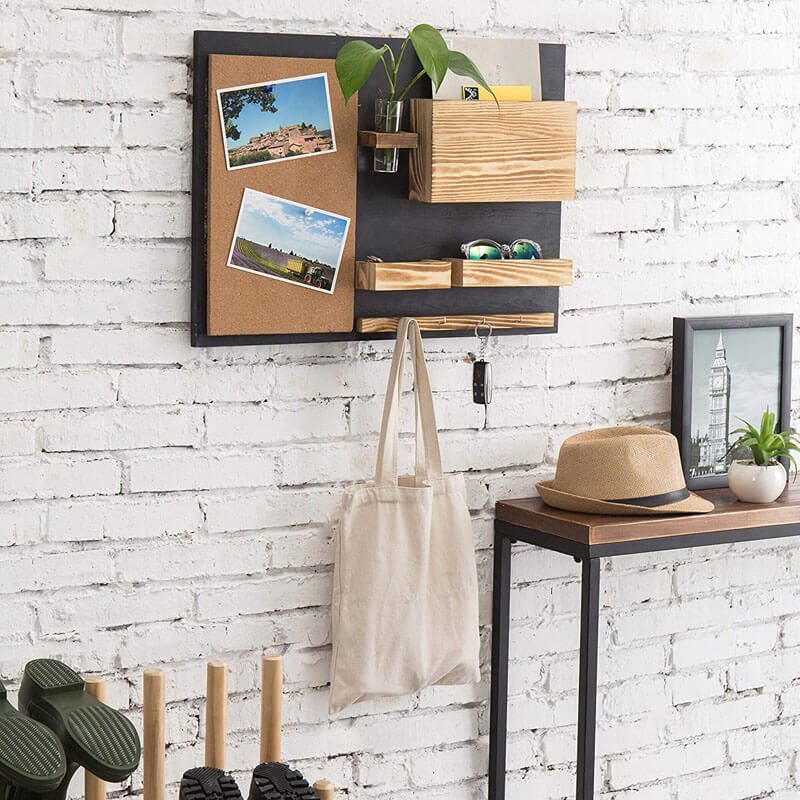 Decorative Chalkboards Rustic Hanging & Cork Board & Mail Sorters with Key Hooks Wall Mounted [buy on amazon]
Package:
1 * black board with real wood frame
1 * cork board with real wood frame
1 * mail and key organizers with 4 hooks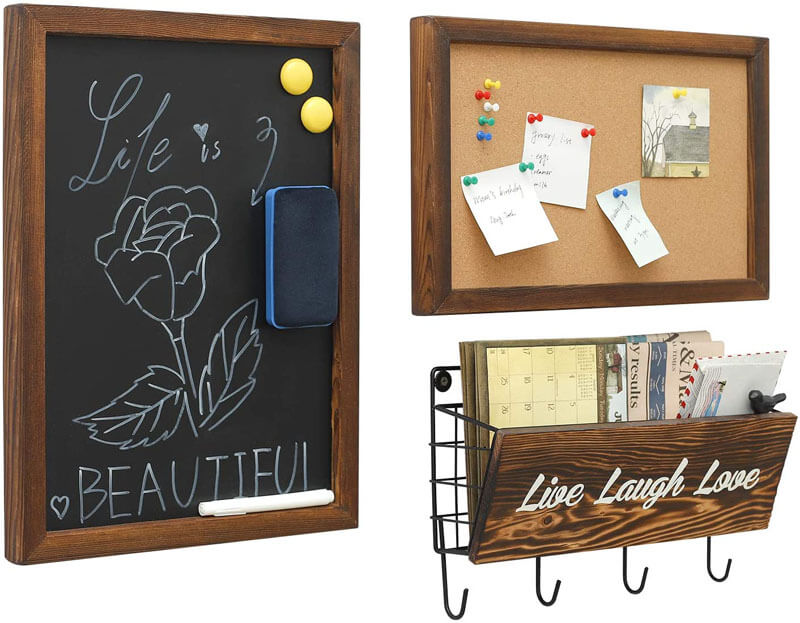 Grid Wire Board,for Memo Picture Panel [buy on amazon]
Package:65cm x 45cm/25.6inch x17.7inch,2 pairs of black grid ,some surprise accessories.Very durable and super easy to install by yourself.
Multifunctional: you can add some shelf on the grid wall, then place some small items in the shelf, such as keys, notes, books and children's toys or other daily necessities.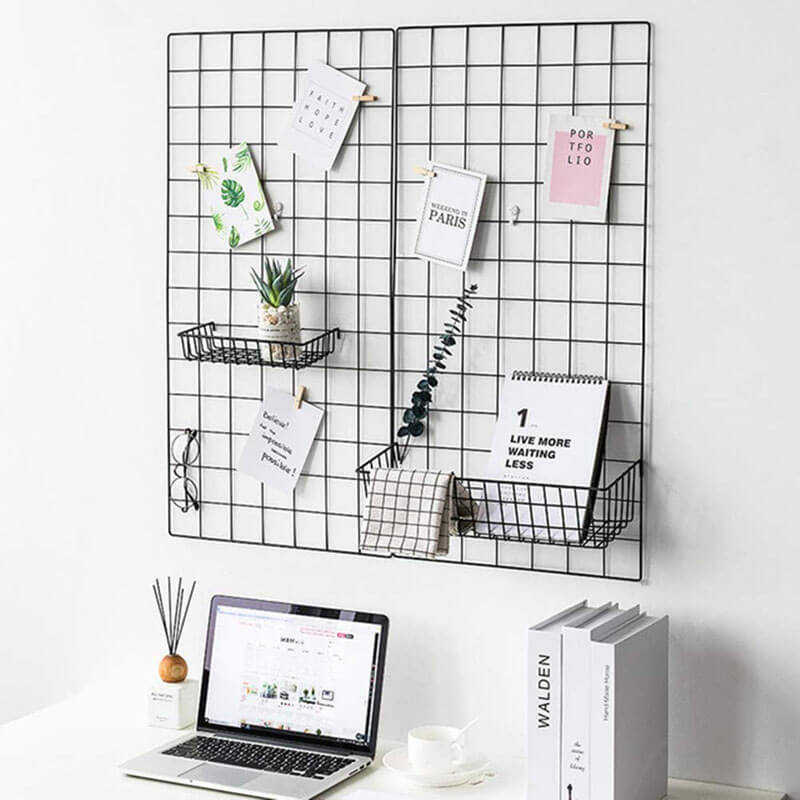 ---
We don't want to get hurt, but accidents happens. Have a all-purpose first aid kit around will be very helpful. Also, living in dorm means you are sharing many things with others. A shower caddy to keep all your personal items in one place and portable is important as well.
---
All-Purpose First Aid Kit [buy on amazon]
Contains 299 essential first aid supplies for treating minor aches and injuries
Clear plastic pockets for organization and easy access to first aid supplies in an emergency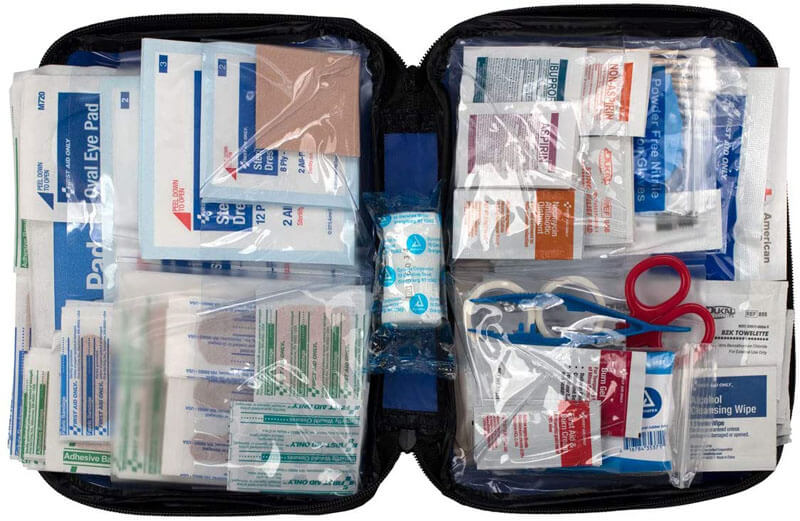 Bathroom Shower Tote [buy on amazon]
Shower tote with handles has 9 different compartments for storing shampoo, conditioner, face wash, lotion, toothbrushes, razors, washcloths, and creams.
Holes at bottom allow water to drain – perfect for communal bathrooms!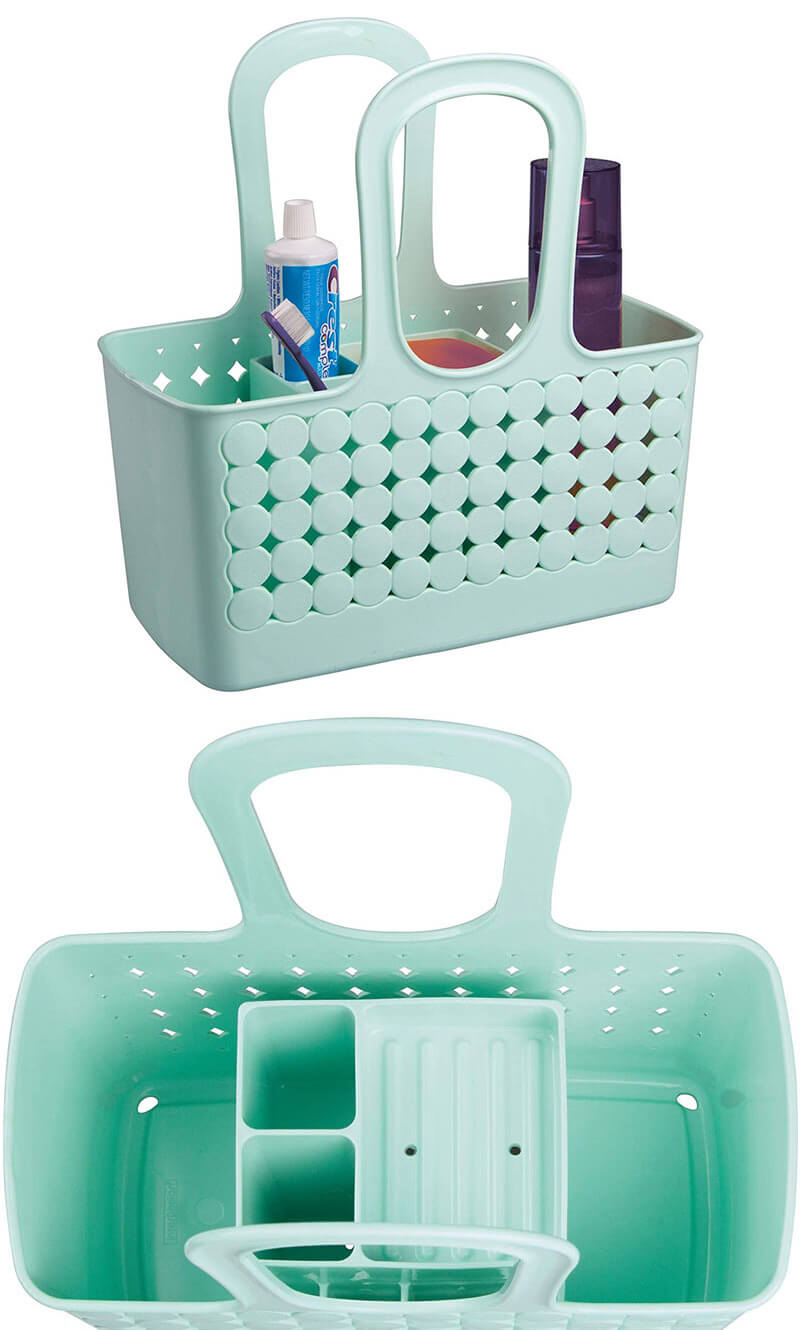 ---
Multifunctional and spac saving items are always welcome when live in limited space. Minimal is good, but you still can have a lot but keep them organized.
---
8 LED Mirror Jewelry Cabinet [buy on amazon]
You can hang the jewelry cabinet over the door with hooks as well as mount it on the wall with screws.
With Nicetree Jewelry Armoire, ideal for nearly any size jewelry collection: chains, bracelets, earrings, and watches, you can store, access and try on your jewelry in an elegant and efficient way
Nicetree jewelry cabinet has a high quality lock and key, a children proof armoire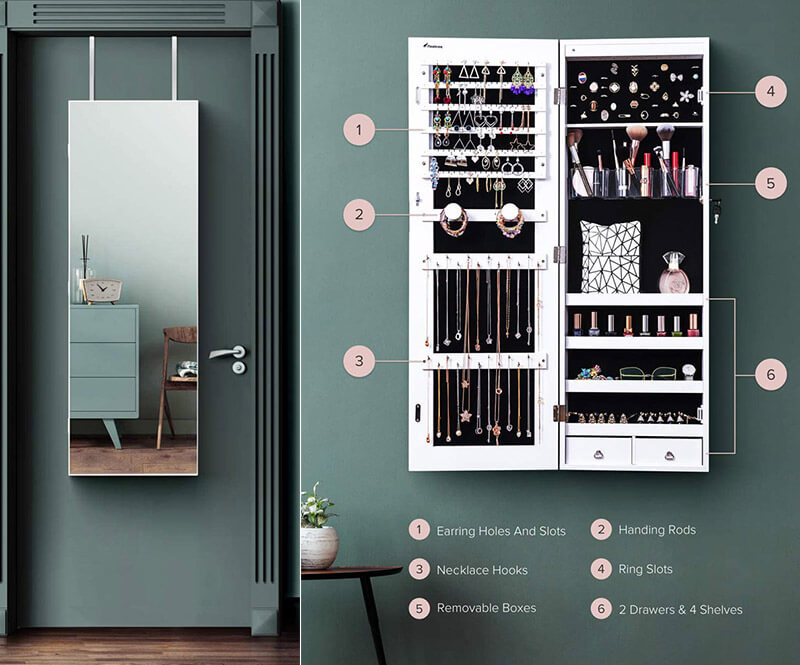 Bedside Caddy [buy on amazon]
Bedside caddy storage organizer has 2 large pockets for storing 13" laptop, magazines. 1 drinking bottle pockets, 2 exterior pockets hold mobile phone and remote controller. 1 USB charging cables holes for Phones or earphones. Keep everything in the organization, say goodbye to big mess!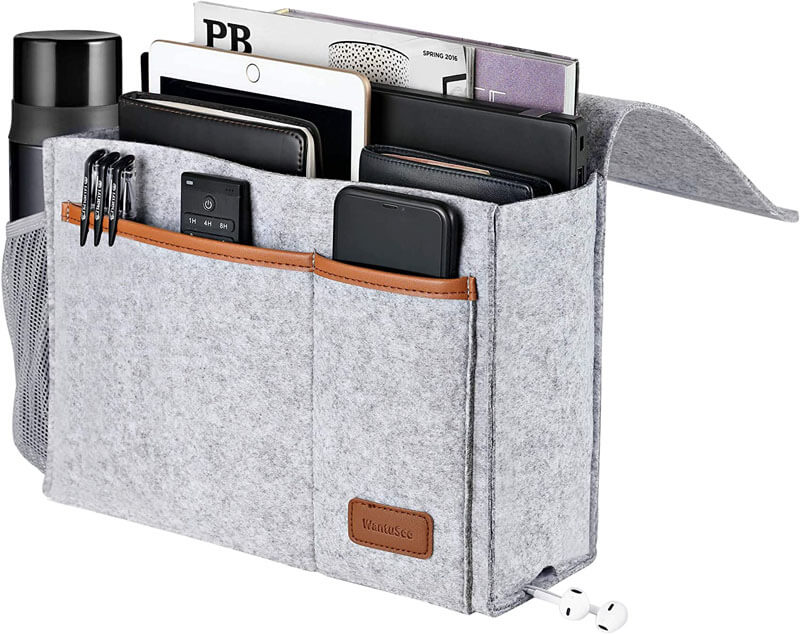 LED Desk Lamp with USB Charging Port, 4 Lighting Modes [buy on amazon]
Choose between 4 unique lights with 5 custom levels of brightness for work, study, reading, or relaxing
Multi-Angle Adjustments for Optimized Lighting: Rotate the lamp arm up to 140° or swivel the base by 180° for a more direct illumination
1 Hour Auto-Off Timer
Recharge your devices via the built-in 5V/1A USB output; keep your smartphone or tablet within reach while charging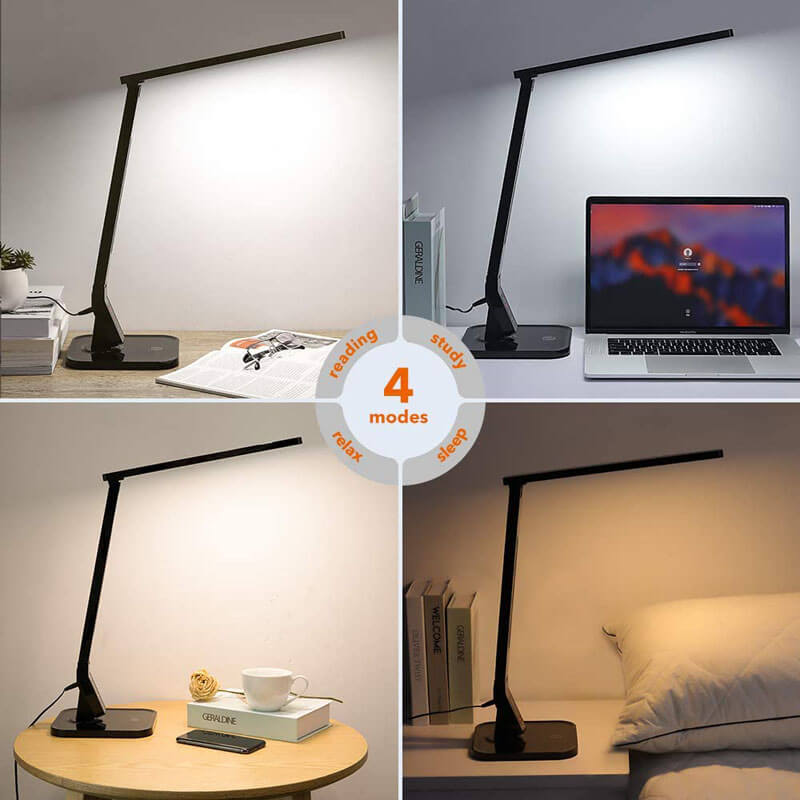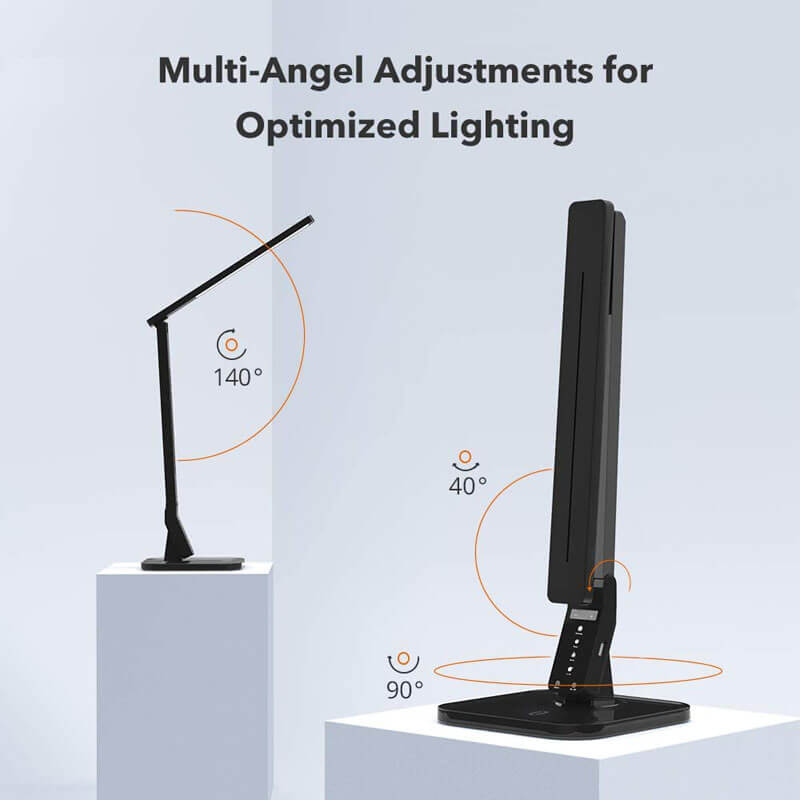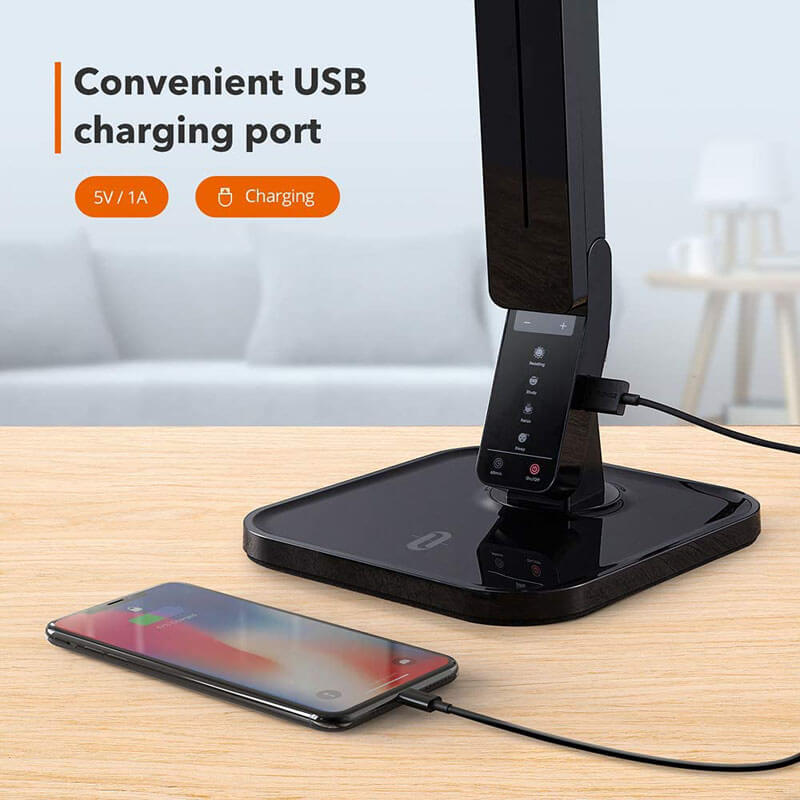 Cube Storage 9-Cube Closet Organizer Shelves [buy on amazon]
9 cubes are available for storage. You can store all sort of items as you want: books, clothes, toys, artworks, decorations and more. The size of each cube is 11.8x 11.8×11.8 inch, providing large space to hold more things. Please note: it fits storage bin that is smaller than 11.5*11.5 inch.
There are 9 cubes provided, you can create the storage organizer in varieties of shapes to meet your needs.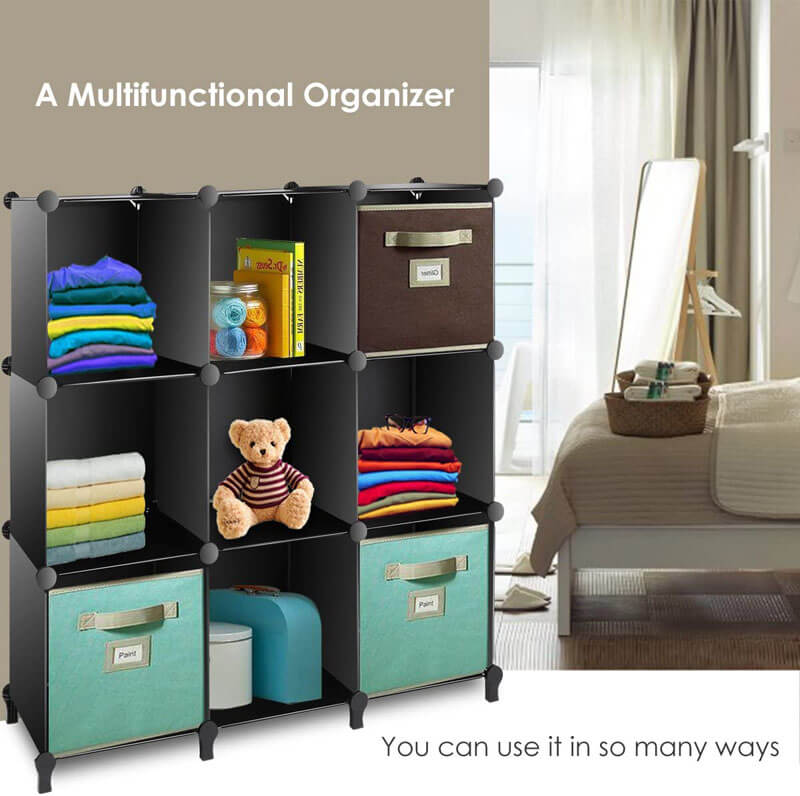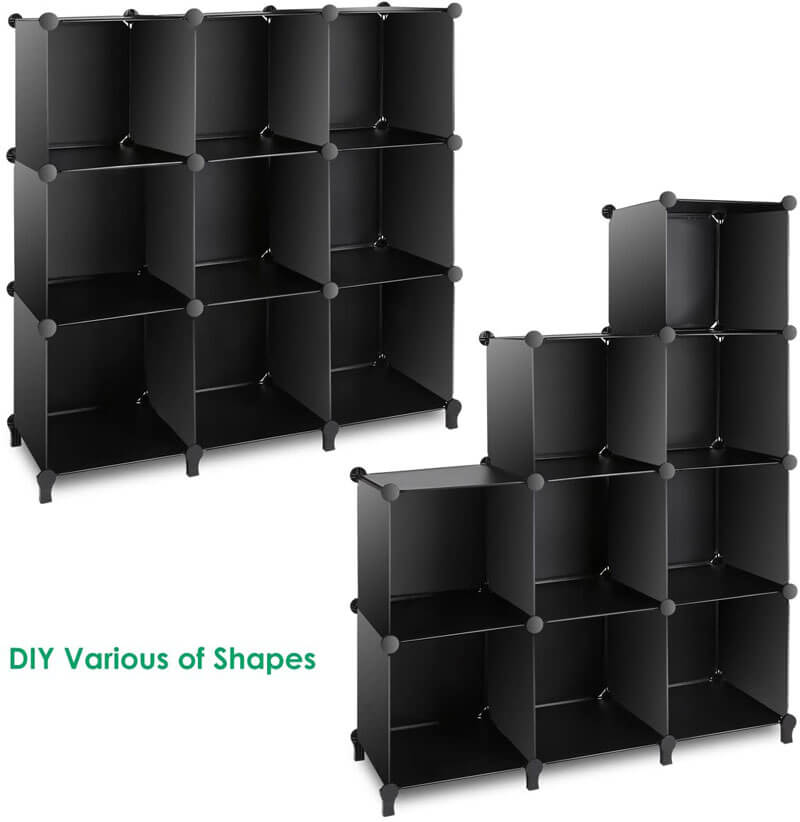 Space Saving Clothes Hangers [buy on amazon]
Magic Cascading Hangers for space saving
Ideal for apartments, dorms, small houses
Can be hung vertically or horizontally to maximize home space
One set can hold up to 50 garments,high quality and strong enough to hold 5 clothes at the same time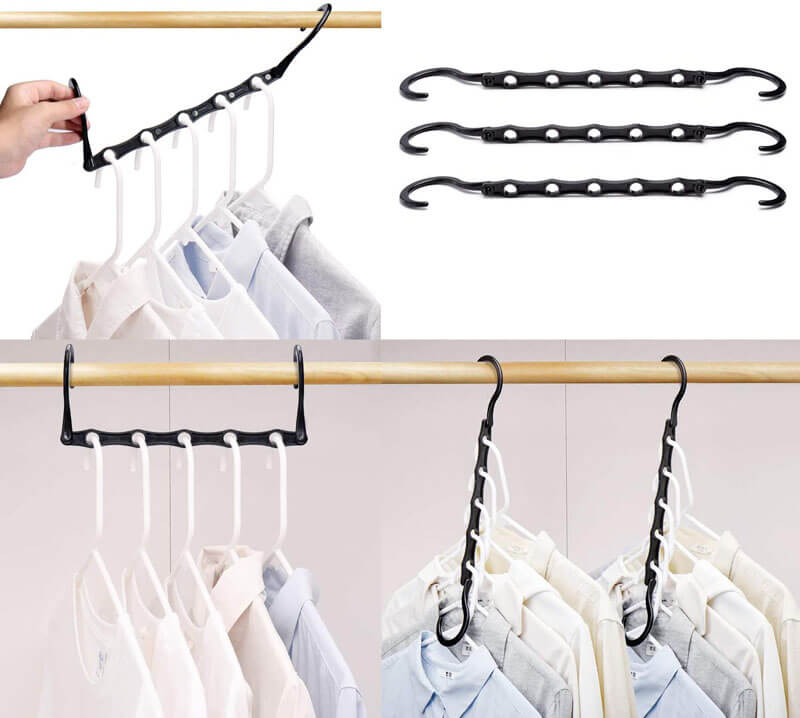 Reusable food container silicone bag [buy on amazon]
Virtually indestructible and endlessly reusable, food grade, Stovetop, freezer, oven & dishwasher! They are food safe and can be microwaved and heated up to 425°F (220°C).
No lids to store, Simply pull the zipper apart and you have an open zipper cup, Hold your favorite salad, morning oatmeal, kid's snacks, or fruit.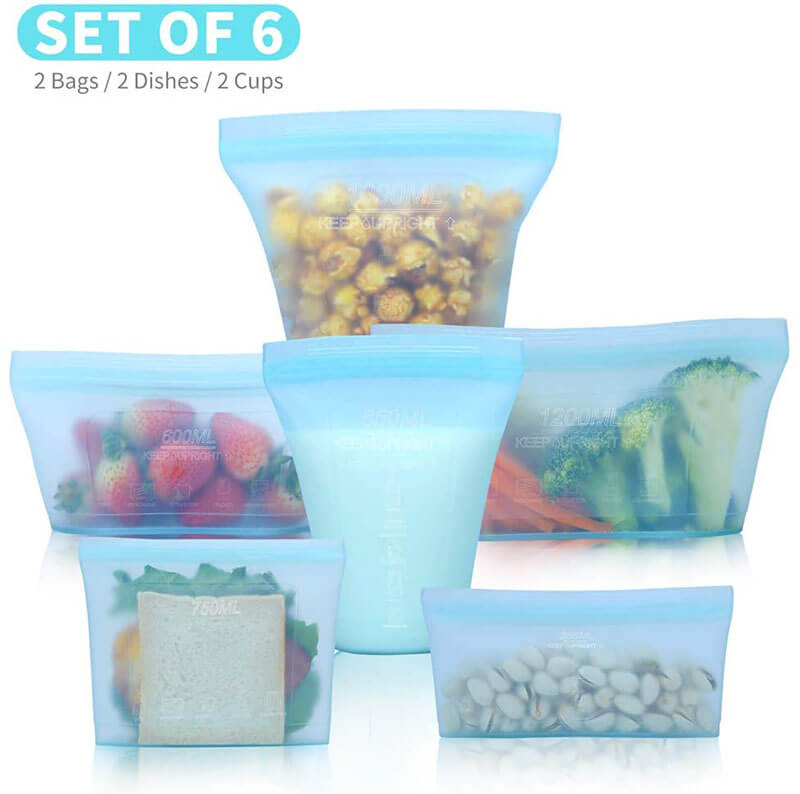 Compact All-in-One Photo Printer [buy on amazon]
This sleek printer won't take up much space on your crowded dorm room desk. Connect via Wifi so you can print papers from your smartphone, tablet, or laptop. When it comes time for midterms and finals, you'll be so glad to have a fast and reliable printer right in your room.
---
Below things are what we think that is nice to have. It might not suitable for you acorrding to your actual needs. But just imagine how important to have a fan in a hot/warm room without AC. Or have a tool set if you need to assemble/fix somethings.
---
Mini Desk Fan [buy on amazon]
Can be Put or Clip on anywhere you want
Replaceable and Rechargeable 2600mAh 18650 battery ( INCLUDED ),2.5~6 hours working time depend on different speed,USB charging from a computer,power band,USB Charger,Can be also powered by USB power source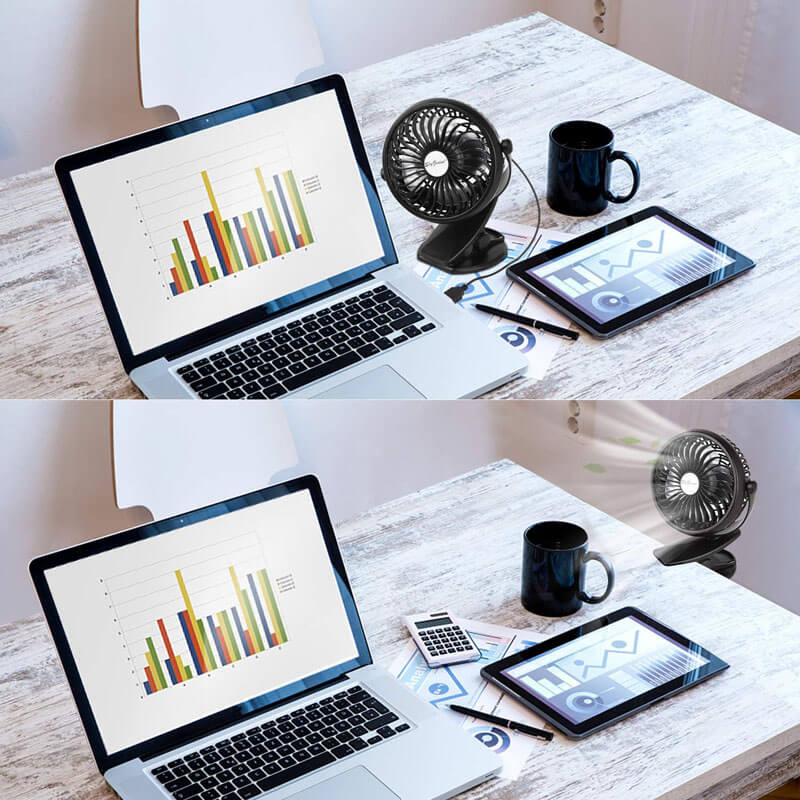 39-Piece Tool Set [buy on amazon]
Contains the tools needed for most small repairs around the house
Heat treated and chrome plated to resist corrosion
Securely housed in a handy blow molded case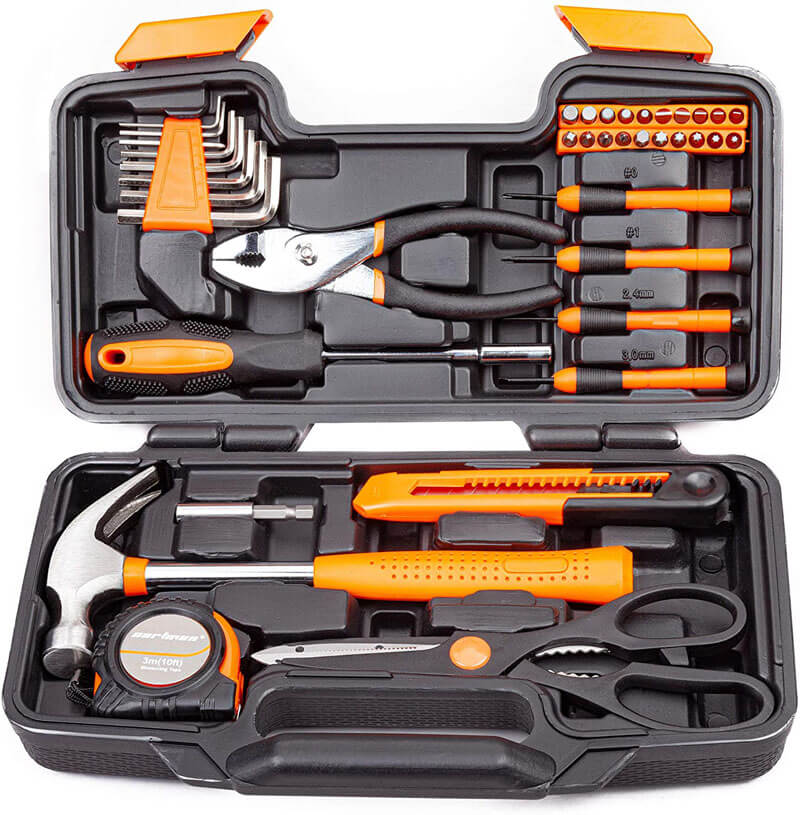 Anti Theft Laptops Backpack with USB Charging Port [buy on amazon]
One separate laptop compartment hold up to 15.6 Inch Laptop
One spacious packing compartment roomy for iPad,mouse,charger,binders,books,clothes,ect.Mesh pockets at side for water bottle and compact umbrella
With a hidden anti theft pocket on the back protect your valuable items from thieves.
With built in USB charger outside and built in charging cable inside,this usb backpack offers you a more convenient way to charge your phone while walking.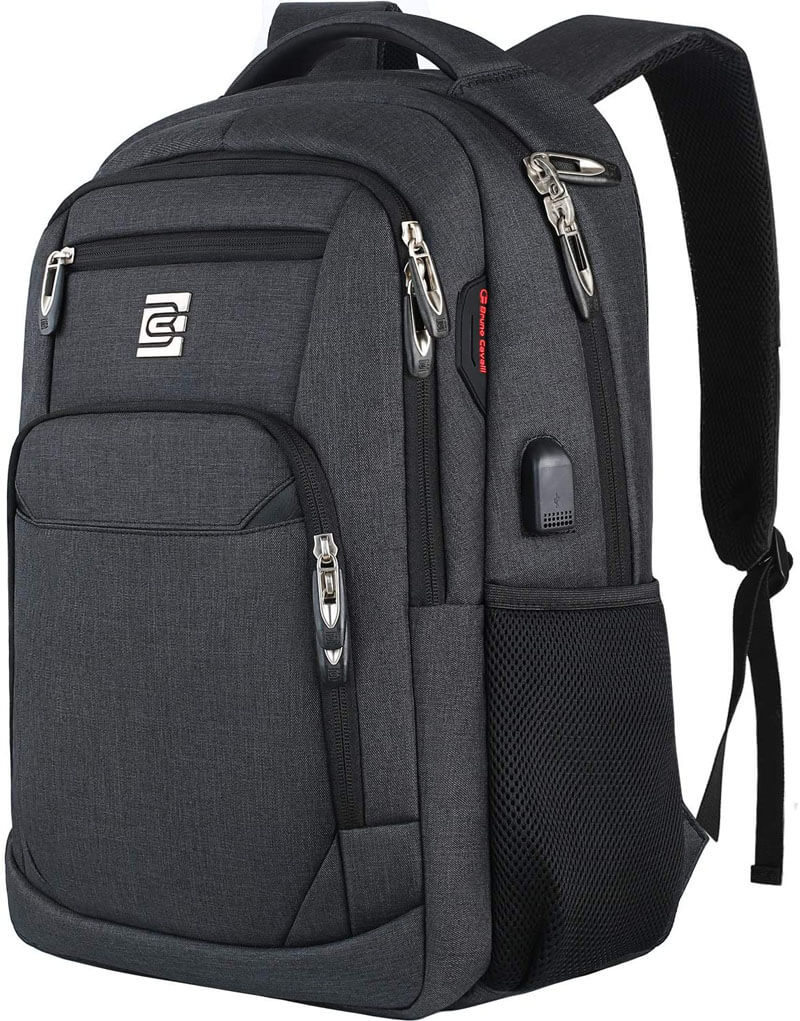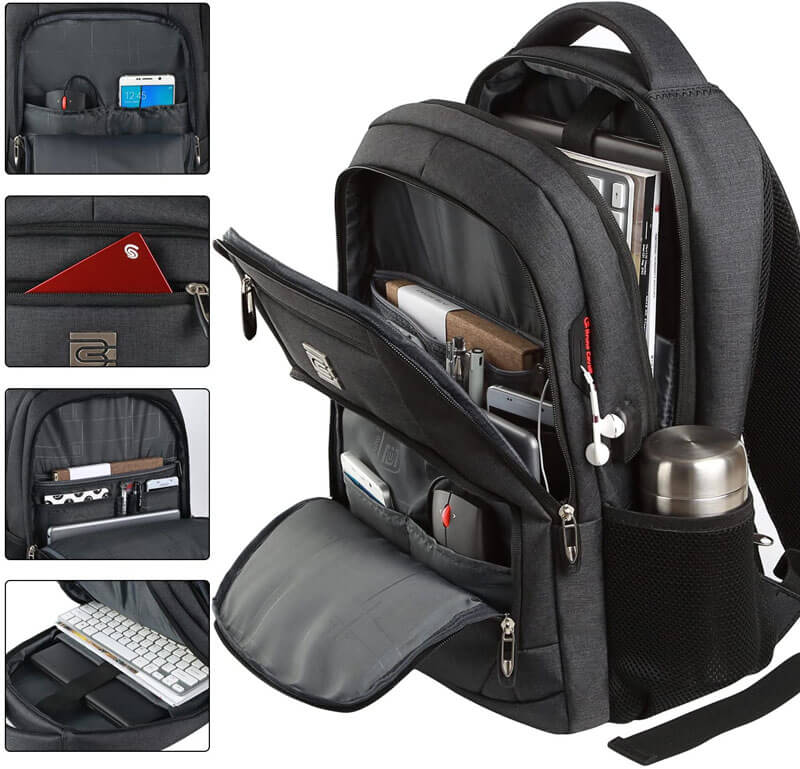 Surge Protector Power Strip with 2 USB Port and 6 Rotating-Outlet [buy on amazon]
The Nekteck Rotating-Plug Power Surge Protector 6 ft Cord has 6 x 90°/180° rotating AC outlets and 2 built-in USB ports that provide 2.4A maximum output. You can now plug up to 6 devices at a time.
This surge protector provides 540 Joule Energy Rating which protects your basic electronic devices like computers, peripherals, household electronics and other devices from sudden surges and lightning strikes.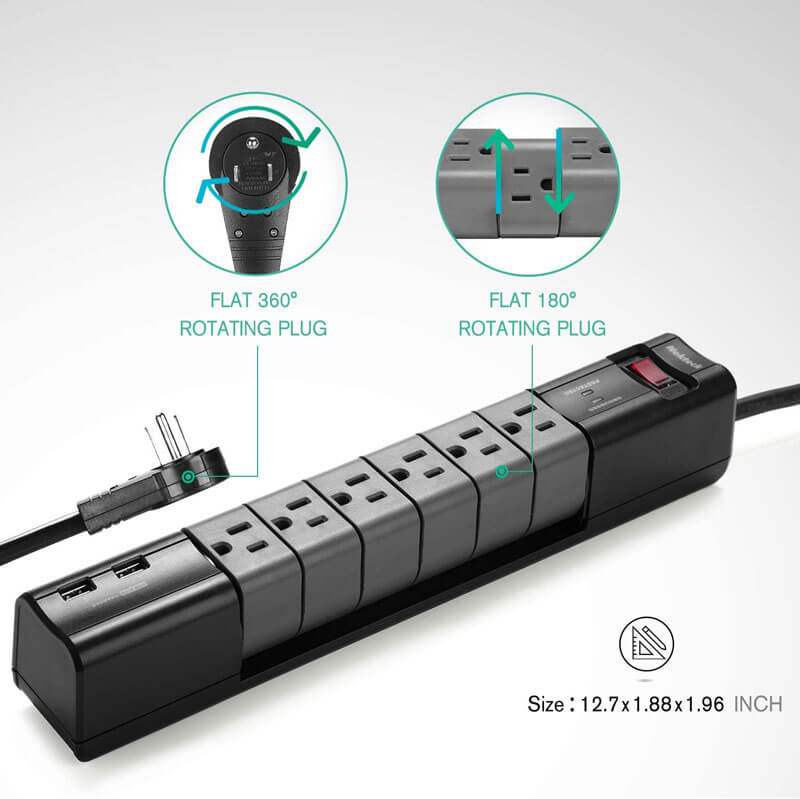 Sticky Notes Set [buy on amazon]
The sticky notes divider set includes 168 Transparent Labels, 60 Ruled Lined Notes (5.8"x3.7"), 40 Dotted Notes (2.9"x3.7"), 40 Blank Notes (2.5"x3.7"), 60 Orange Ordinary Notes (1.7"x2.3"), 60 Pink Mini Sticky Tabs (1.1"x1.7"), 150 PET Sticky Index Tabs in 6 Assorted Neon Colors (0.4"x1.7")