Staying in shape can be tough and start a fintess journey to get in shape might be even harder. I can't remember how many times I set a fitness goals and it fails quitely soon. It just so difficult to keep the goal and sometimes we do need a little bit help. A fitness trainer, personal chef, and motivational speaker might do the trick, however, they might not just fit in your post-holidays budget. No need to worry, here we have complied a collection of 6 most stylish fitness trackers to help you keep your health goals in check.
We are a participant in the Amazon Services LLC Associates Program, an affiliate advertising program designed to provide a means for us to earn fees by linking to Amazon.com and affiliated sites.
1. Bellabeat Leaf Urban Health Tracker [buy on Amazon]
The Leaf is a sleep, activity and reproductive health monitor that helps you cope with stress through built-in breathing exercises. This smart piece of jewelry works as a tracking system for your health and provides insights and helpful reminders to keep you on track. Monthly cycles (fertile days, ovulation, period, and contraception intake) are tracked through the app so that you can have greater awareness of your reproductive health. It can be worn as a necklace, a bracelet, or a clip. The Leaf syncs with the app and all of your data is transferred wirelessly. It also vibrates to remind the user to either be more active based on her set preferences.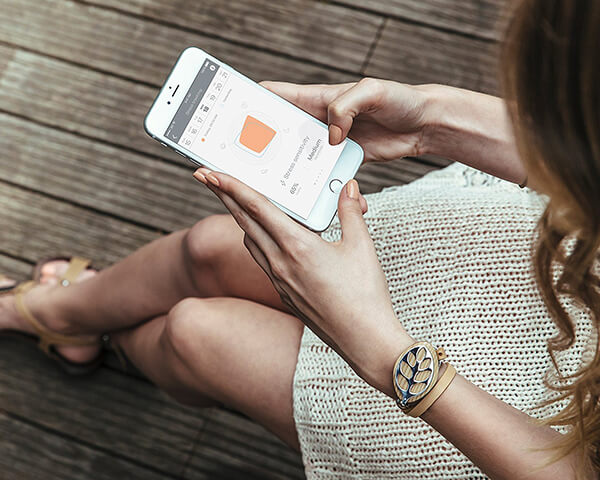 2. Spire Stone: Stress Management and Activity Tracker [buy on Amazon]
The Spire Stone helps you keep in sync with your mind and body by measuring your breath patterns all-day and alerting you to sudden changes. The Spire Stone's in-the-moment notifications make improving your health easy throughout the day with in-app breathing exercises and guided mini-meditation sessions when you need them. Spire charges on an included wireless charging pad, features a 10-day battery, and is washer-proof so as not to interfere with your busy lifestyle.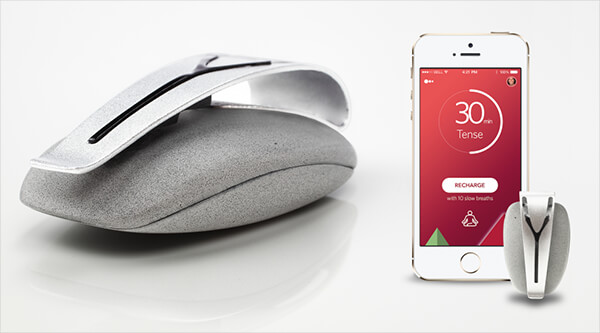 3. Kate Spade hinge bangle activity tracker [buy on Amazon]
The Kate spade bangle tracker tracks your steps, sleep and other habits, set personal goals, count down to life's merriest moments (big and small!) and get inspired every single day. your tracker alerts you with vibration notifications, controls music, takes selfies and never needs charging—and, with a rose gold-tone bangle and pink cat's eye tracker discs with dainty scalloped rose gold-tone topring, it's as chic as it is functional.
4. Smart Jewelry,health tracker bracelet for women [buy on Amazon]
This smart piece of jewelry is to help you to tracking your health and provides more technology and helpful reminders to held up well to your active lifestyle. You can easily check your physical index, such as steps, distance, calories burned will help you get a better understanding of your fitness level.It accurately monitors total effective sleeping time and motions every night (Including light sleep and deep sleep). Moreover, it is sleek and stylish, made of 925 Sterling Silver /cubic Zircon/SWAROVSKI Crystals.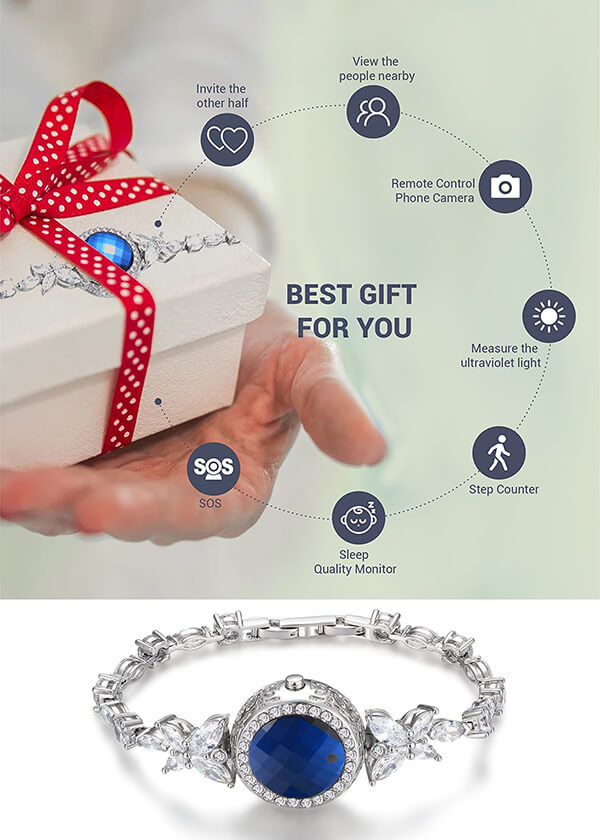 5. 3D Fitness Tracker & Real Time Audio Coach [buy on Amazon]
MOOV NOW measures your exact movement and analyzes it in order to coach your form and efficiency. With MOOV's real-time audio coaching pushing you to improve throughout each workout, bringing your fitness and workout experience to a whole new level. With the free MOOV app, we offer free guided programs in sports including running, cycling, swimming, body weight training, and cardio boxing. MOOV NOW for swimming offers the most advanced swim tracking and stroke detection available so you can focus on your swim, not counting laps.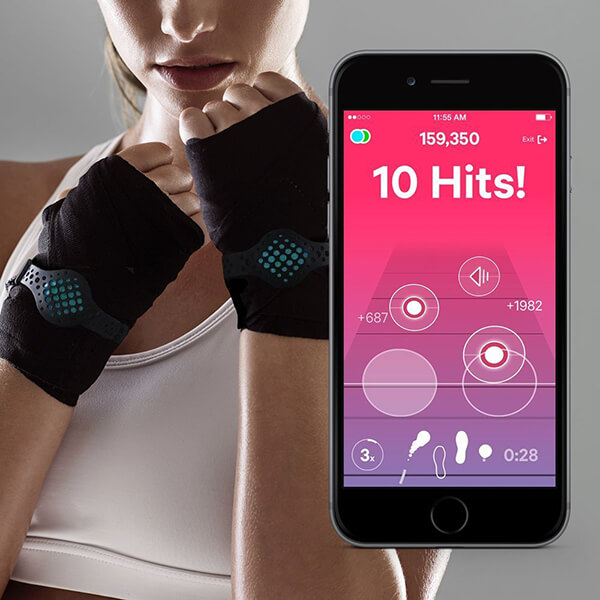 6. Michael Kors "Access Activity Tracker" Crosby Silicone Bracelet [buy on Amazon]
Michael Kors Access activity tracker features a matte navy mother-of-pearl face and is finished with a faceted blue silicone bracelet. Powered by the Michael Kors Access app, this tracker is compatible with Apple and Android smartphones and battery powered. Monitor sleep, calories burned, steps and distance traveled.