Today we will continue our "HEART" topic. After yesterday's 11 Heart-shaped Kitchen Related Products, we will present you with another 18 creative or sweet Heart Shaped Product Designs. From Huggable lights to cone chair to bathtub, it is so fascinated to see these heart shape inspired products. Hope you can share our fascination and enjoy our collection.
We are a participant in the Amazon Services LLC Associates Program, an affiliate advertising program designed to provide a means for us to earn fees by linking to Amazon.com and affiliated sites.
Mua [link]
Mua was designed with lovers in mind. The organic shape invokes the idea of two people intertwined, embracing each other. Wicker wrapped steel on the outside, red for love in the inside. Mua dangles from a tree suspended for all voyeurs to see and at the perfect angle – looks like a giant heart shaped pendant. Implying love in a design can border the esoteric to the ridiculous but I think the Mua strikes the perfect balance.
This one is my favorite… really elegant and sweet design. :)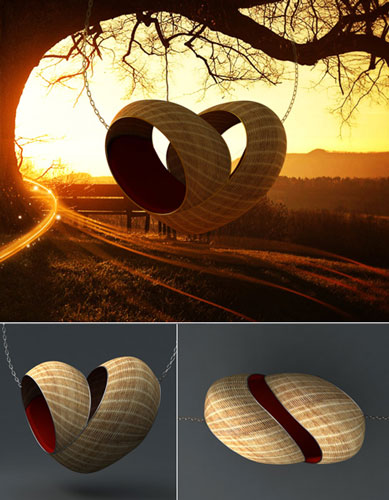 Huggable lights [link]
The heart shape d°light UrHeart is this unique blend of a huggable lights that glows with mesmerizing roses.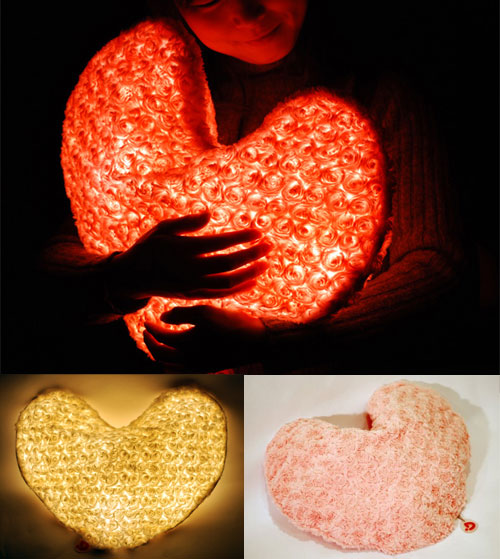 Heart Shaped Bookmarks [buy on Amazon]
Appropriate for every occasion, it's easy to share the joy of love with these heart design bookmark favors. Each 2 3/4″ by 1″ bookmark features a classic heart shape perched at the top of a sturdy metal clip.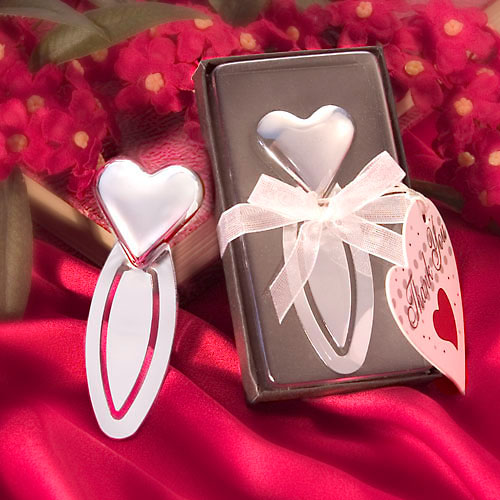 Red Heart Shaped Clock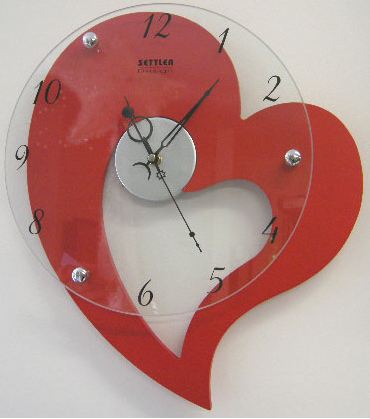 Lovers MP3 Player [link]
The interlocking Lovers MP3 players come together to form a single red heart, but can be played separately when you're apart.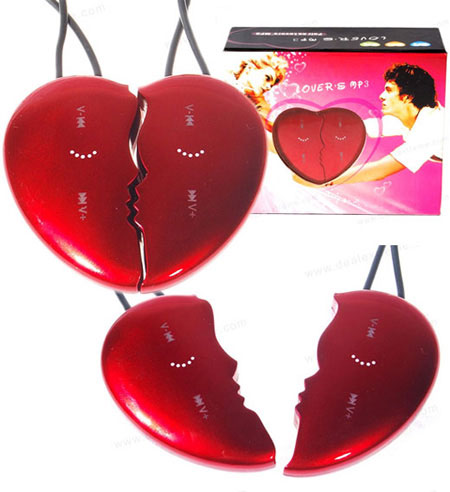 Heart Shaped Mirror
This heart-shaped chrome compact mirror features a hinged opening and a mirror on both sides of the inside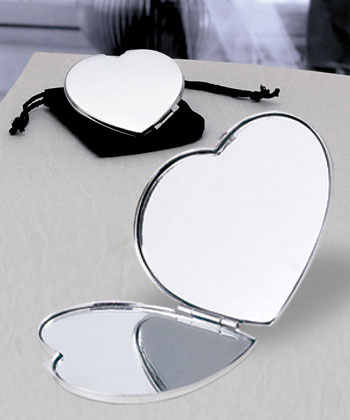 Icoya Fireplace [link]
Contemporary fireplace with artistic heart shaped design.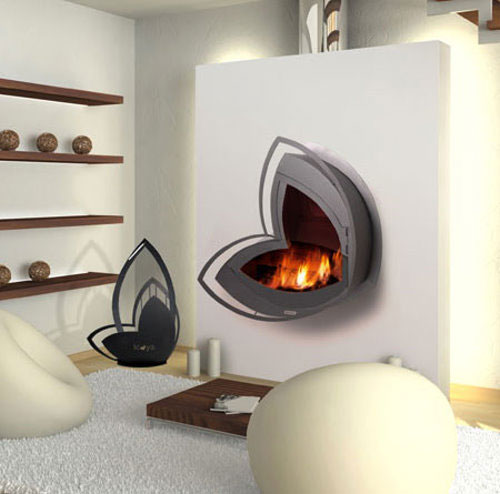 Heart Shaped Umbrella [link]
This cane umbrella with heart-shaped canopy is just right for romantic people.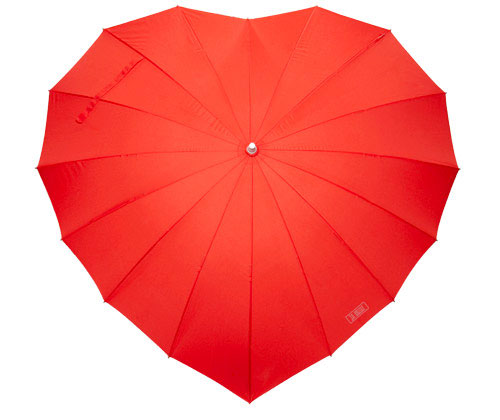 Heart shaped Car [link]
This lovely cute car will definitely be the star on Valentine's day.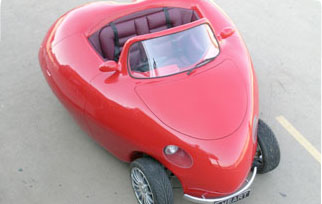 Heart Shaped Patio Feature with a Textured Finis [link]
This unusual shape in a small space makes the planter the focus of attention, not just for it's design. It is durable and accessible for those who have limited mobility.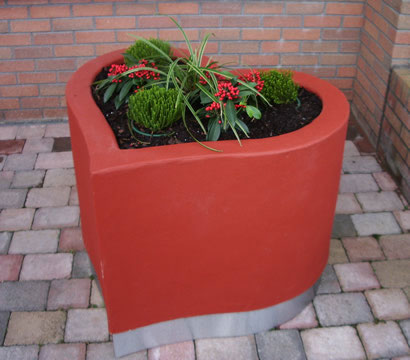 Heart Shaped candle holder and candle [link]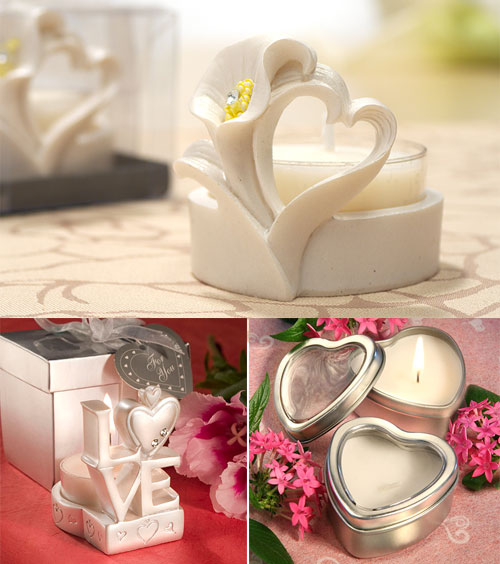 Heart Shaped mouse and mouse pad [link]
Try to skip the flowers and candy and opt for something more unique? Take this heart-shaped mouse, for example. Sure, it's wired (USB) and questionably ergonomic, but creativity that's both functional and one-of-a-kind.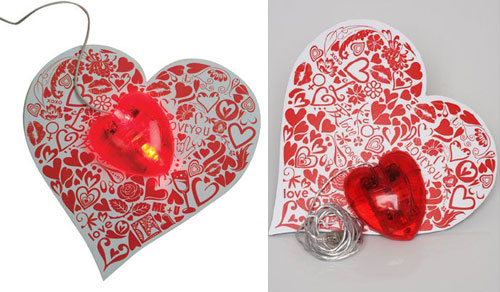 Heart Shaped Whirlpool Bathtub [link]
Enjoy romantic night on valentine's day with this Royal Heart Whirlpool Bathtub. A luxury whirlpool bathtub for two person which has a waterfall that runs down the back of the tub. Completed with jet massage, water jet massage, radio, cd ready and much more for your ultimate bathing experience with your spouse.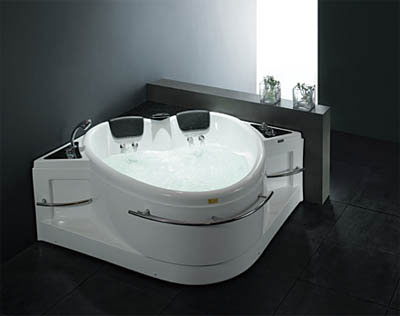 Music in Love Audio Splitter [link]
Music in Love Audio Splitter is cute coz it's in the predictable Heart-Shape! The splitter is designed with one jack connecting to a MP3 player, and two other ports for 3.5mm head phone jacks.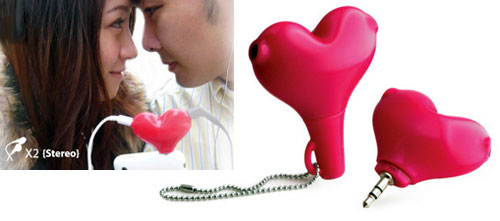 Studded Heart Shaped Ear-drops [link]
These are a really cute fun accessory for an iPod or any music playing device. Great for heart lovers of all types and ages. Available in white with pink rhinestones and black with blue rhinestones.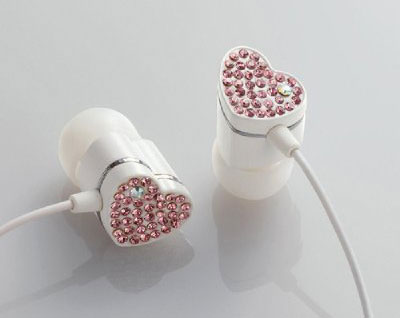 Aly and AJ Heart Shaped Guitar [link]
The Aly & AJ Heart Shaped Guitar is a fully functional guitar for the PS2 versions of Rock Band and Guitar Hero. Shell out a few more bucks for a PS3 adapter, and it will work on all of your Playstation consoles.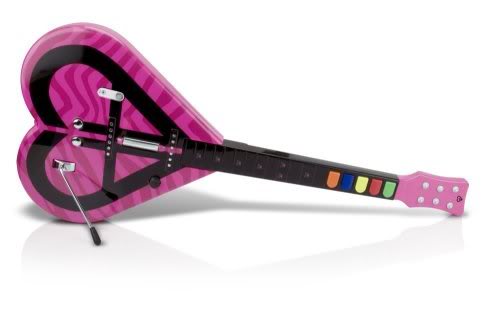 Panton Heart Shaped Cone Chair [buy on Amazon]
The re-edition of the Heart Cone Chair is the fruit of close consultation with Marianne Panton and the experts at Vitra Design Museum. In terms of external appearance, it is identical to the original. Regarding structure, it includes some improvements relating to the swivel footprint it now has as a standard feature. The chair's body is no longer made of sheet steel, but instead of polyester fibre-glass-reinforced plastic.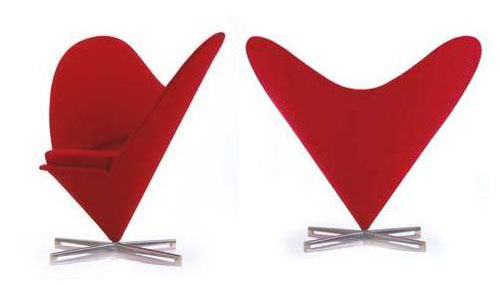 Heart Beat USB Memory Key [buy on Amazon]
USB memory key disguised as a heart pendant on a silver silk cord. Polished stainless steel heart combined with Silver Shade crystals set in Ceralun. The two halves are held together with a pin. For 1 GB of data (about 250 songs or 1,000 photos) with password protection and high-speed USB 2.0 interface.