Valentine's Day is at the corner and the red heart patten can be seen everywhere. I decided to take some time to search for products in heart shape…Due to the amount of finding, I will split them into two posts. And here is today's topic – 11 Heart-shaped Kitchen Related Products.
We are a participant in the Amazon Services LLC Associates Program, an affiliate advertising program designed to provide a means for us to earn fees by linking to Amazon.com and affiliated sites.
Heart Mug [buy on Amazon]
Beautiful heart-shaped mug, just remember to fill it with non-clear liquid to bring out the love in every sip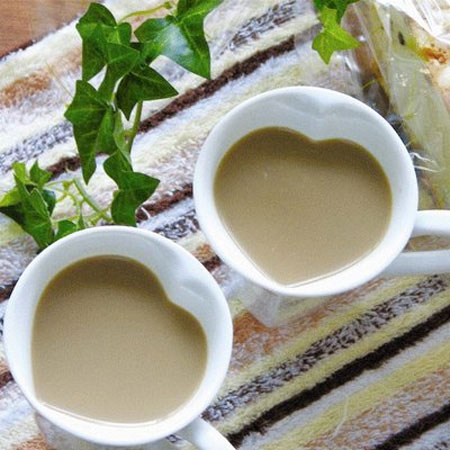 Little Heart Drinking Glass by Etienne Meneau [link]
The photos are the Little Heart Drinking Glass, by Etienne Meneau. Little Heart will only made 12 and priced at the 1500 Euros!!!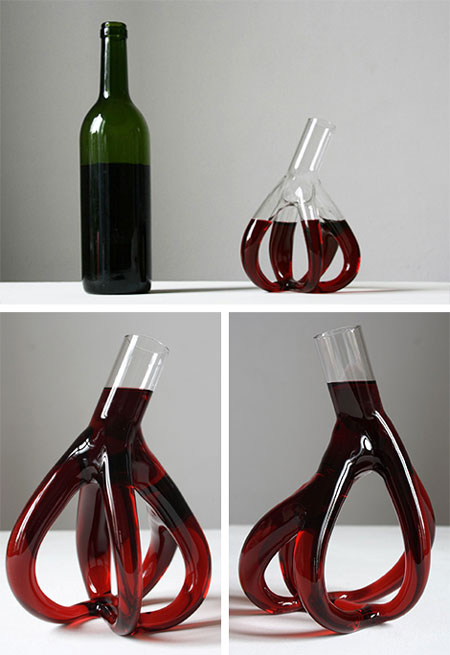 dinner4two [link]
"dinner4two", a contraption made by the romantically named designer Ricardo Sa Freire. Take a moment to explore the same-plate, the broken heart glass, and the snug split-line table. Kisses!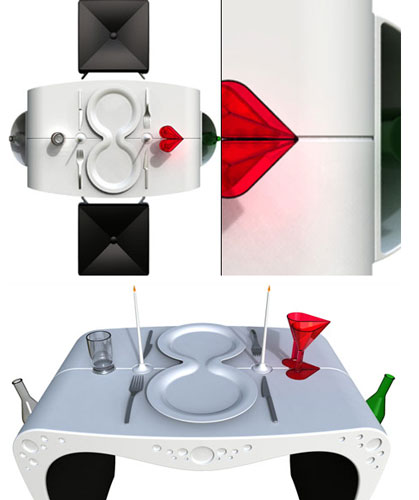 Heart-shaped lady and gentleman Bottle Stopper [link]
Allowing for a dramatic 360 degree view – elegantly finished with a white organza bow and designer heart shaped wine theme.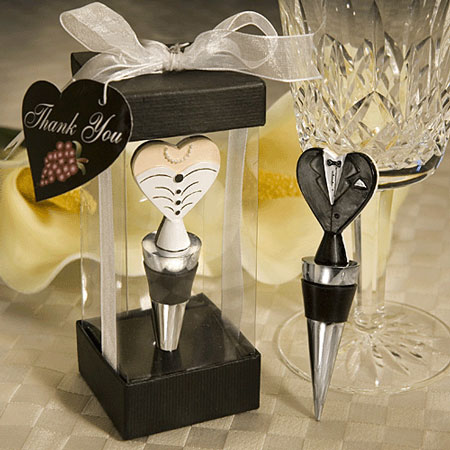 Heart Copper Cookie Cutters [buy on Amazon]
These are so cute and you can make all sorts of heart decorated cookies. You just want to bake if you see these! Romantic heart cookies and tea! Yummy!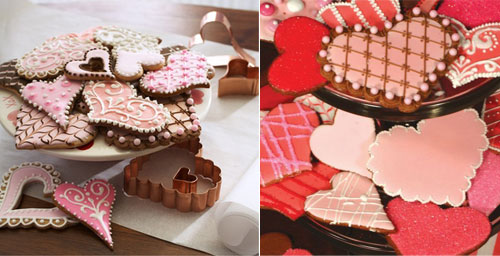 Heart Shaped Spoon,Cutting Board and Kuhn Rikon Spring 10-Inch Whisk [spoon link] [cutting board link] [whisk link]
That will be an awesome gift set for the kitchen lover.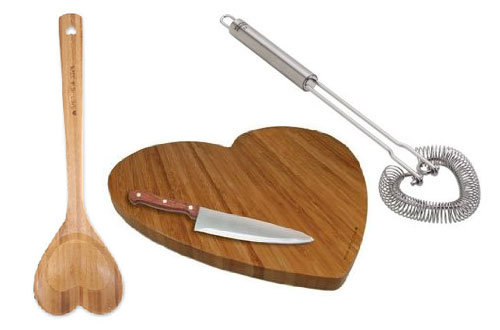 Heart-Shaped Tea Infuser and tea strainer [Tea Infuser link] [Tea strainer link]
These two will be the nicest set for tea lover. I've totally seen jewelry similar to this! It's a fun way to celebrate V Day or just add to your heart shaped kitchen collection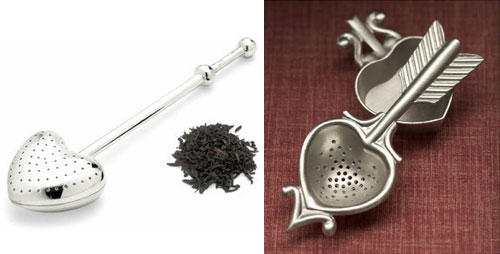 Kitchen Craft Heart Shaped Chocolate Fondue Gift Set with Two Matching Forks [buy on Amazon]
I love fondue! This set is always a hit on any occasion! but especially on Valentines Day!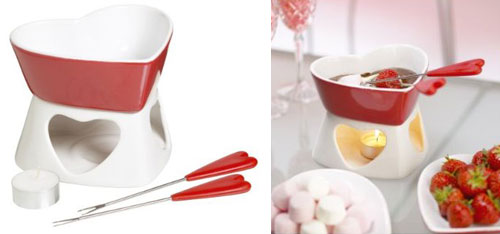 Heart Shaped Frying Pan [buy on Amazon]
This Heart-Shaped Frying Pan was to cute to pass up. Some say that the way to your lovers' heart is through their stomach, so this is your chance to treat your partner to a romantic fried egg and see what happens. Or you could even try your hand at heart-shaped pancakes. The recipes for romance are endless.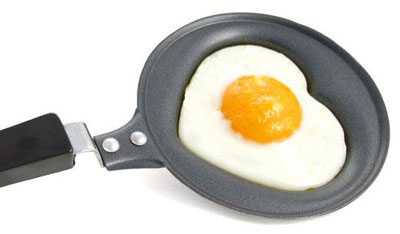 "Heart to Heart" Interlocking Salt and Pepper Shaker [buy on Amazon]
Lovely salt and pepper shaker… too bad I miss that in my post about creative and stylish salt and pepper shaker set ().
When you're not using your salt and pepper, they can come together to display love on your table or counter top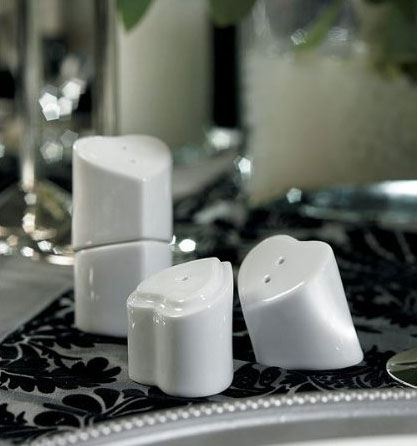 French Heart-Shaped Sugar Cubes [link]
These adorable French Heart-Shaped Sugar Cubes are from Sur La Table (so bad I can't find it in Canada). The delicate molded hearts are notched to hang beautifully on the side of tea, coffee, or espresso cups. The package includes three types of sugar in three colors: white, amber, and ebony cane sugar.