Crypto Art is a scorching topic right now. It has dominated art investment news throughout the world. There's no denying that crypto art has found its way into mainstream art collections, but many people still have questions. If you are one of those people and cannot seem to wrap your head around things like crypto art, NFTs, how to purchase them, and how they hold real value, this article will explain everything.
What is Crypto Art?
Crypto art is a digital art form that collectors treat as equals to their physical artwork collections. While physical framed art or sculptures come with certifications of authenticity. Crypto Art uses a different technique to ensure authenticity.
There have been methods and techniques in place for hundreds of years for physical art collectors to store their art securely and prove its authenticity. Techniques for crypto art investors are a brand new idea.
Crypto Art is a bit of a controversial subject. The reason is that anyone can view all crypto art at any time on the internet. You can even save a piece of crypto art that sold at an auction for $8 Million directly to your phone. This is why blockchain keys were created.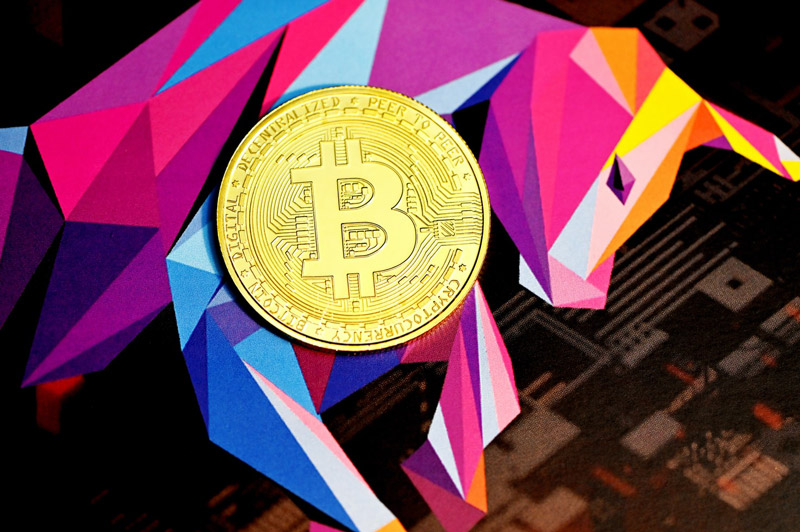 What is a BlockChain Key?
Blockchain is the key to bitcoin and crypto art. Blockchain is the server that conducts all bitcoin transactions on the internet. It essentially acts as a ledger in digital form.
The unique aspect of blockchain is that information is not stored in a traditional way, with data being strung together to form a long "chain" of data. Blockchain uses digital building blocks that fill up with data before connecting to the chain.
The building blocks enabled the creation of blockchain keys. To add monetary value to crypto art, something called a blockchain key is used. Remember I said the blockchain is like a ledger.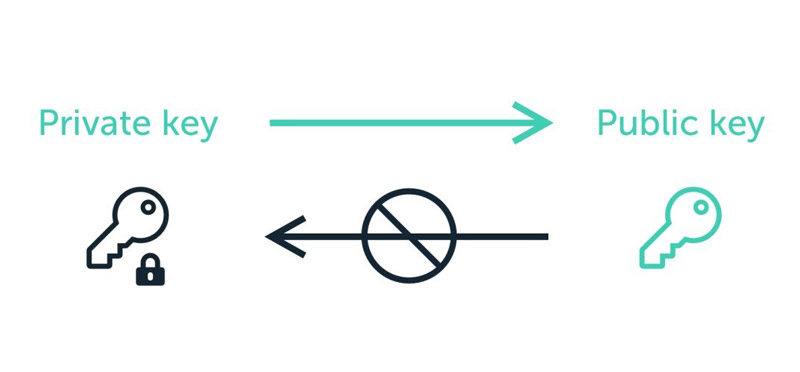 A key means that if you were to send 200 bitcoin to a crypto artist, they would be able to save the receipt and send it back to you securely. This is your blockchain key. It is the only thing maintaining the value of your art.
How to Use Bitcoin to Buy Art
The first step is to acquire bitcoin. If you already own plenty of bitcoin you can skip to the next part. If you do not, that is not a problem. Buying bitcoin is extremely simple. Just download any trading app that supports cryptocurrency. The best are:
Coinbase
Robinhood
Webull
From there you will be able to set up an account using your bank information and simply use withdrawn money to purchase bitcoin!
Fun Fact:
Many of these sites will give you free stocks or cryptocurrency when you sign up. Who doesn't love free money?
Once you have acquired a decent chunk of bitcoin, you will need a wallet to store your bitcoin securely and make transfers when conducting a purchase or sale. I recommend using Trust Wallet. It is easy to use and will also protect your funds from bitcoin miners.
Once you have set up your wallet, it is time to start looking for art you enjoy visually or something you believe will become an appreciating asset.
A great place to look is OpenSea. OpenSea is the pinnacle of crypto art marketplaces with some of the most sought after and valuable pieces of crypto art.
If the art on OpenSea happens to be out of your price range, there are plenty of other smaller studios selling beautiful art. Kay Hare Art is a small studio that creates beautiful physical and crypto art that can be purchased using bitcoin and does offer some less pricey options.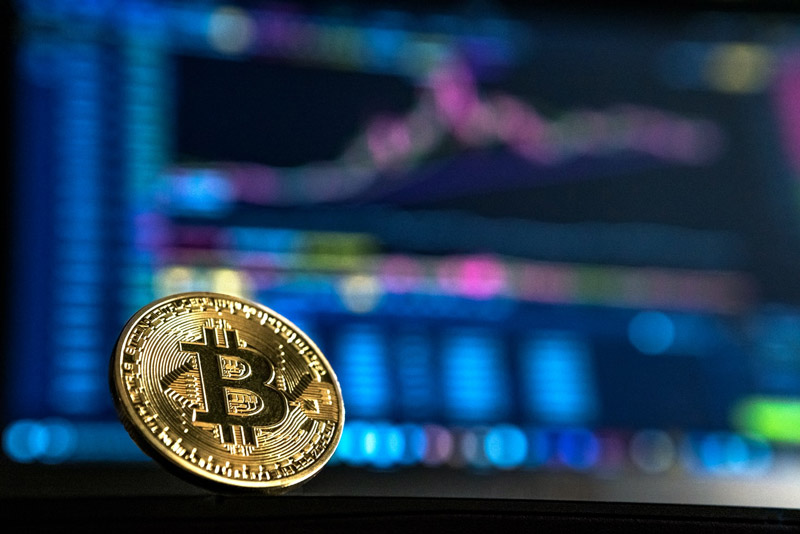 My Favorites
Now that you know how to purchase art using bitcoin, I want to share some of my favourite crypto artists! These are all way out of my price range, but the beauty of crypto art is I can still view their art at any time!
FEWOCIOUS is one of the most popular up and coming crypto artists. They are only 17 years old and have over 700 published works! I encourage you to check it out although it is some of the most expensive on the crypto art market.
Ethernity Master creates beautiful digital sports memorabilia. The studio produces high quality renders that appear to be 3-D and often have moving elements. As a sports fan I love the idea of purchasing a one of a kind digital art piece featuring your favorite player. As the player progresses your art becomes more valuable!
Cory Van Lew is a wonderful artist. His process begins with a masterful physical painting, moves on to creating a digital render of the painting and finally combining the two to create immensely detailed and breathtaking art.
Wrap Up
I really hope this article helped you learn more about buying art with bitcoin and how the process works. It sounds like a daunting task but when broken down into these steps it is very straightforward and enjoyable. I also hope you feel inspired to check out some of the artists and marketplaces I shared with you today they are sure to provide you with many amazing options whether you want to invest or just bask in the beauty of your first crypto art acquisition.