Most people prefer neutral colors when decorating because it simply means that they don't want things to look dated after a while.
However, adding a splash of color can bring a breath of fresh air into any room you choose–we know we're not the only ones who feel this way–and why should we force ourselves to live with boring surroundings?
This blog post shares five simple ways to create a new life for your living room using colors as the only decorative element.
Toss In Some Colorful Pillows
If you have solid sofas, why not spruce them up with some colorful cushions?!
Your home is a reflection of you and your personality, after all – so find a little something that gives your abode some added color and character if necessary.
Mixing patterns on pillows may give off more visual impact, but sticking to one graphic pattern throughout usually creates a more seamless look for most people's tastes.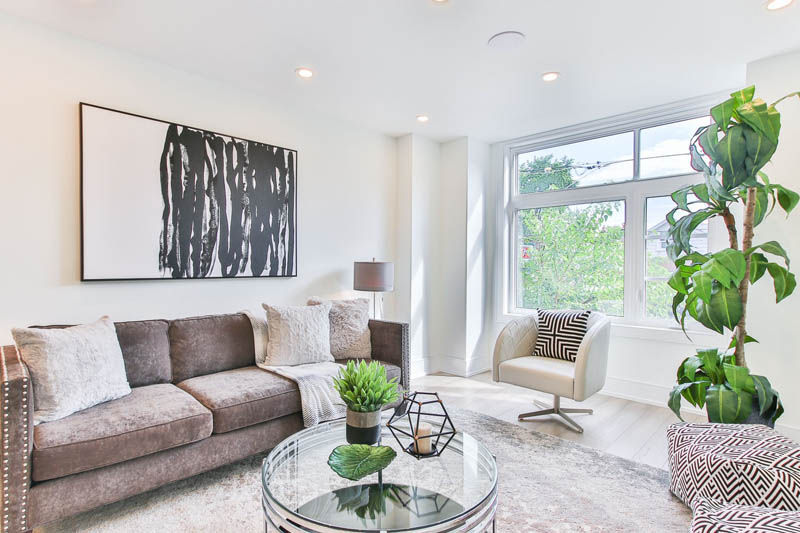 Freshen Up Your Chair Cushions
If you have a sad and discolored chair, why not upholster it? When you change the upholstery of the chair, it will make a whole new difference.
You can get fabrics from all about fabrics for the upholstery project. You can remove the worn-down covering and replace it with new colorful material by using a staple gun or other fasteners, although if you're really into needlework, then you might as well do that! And voila!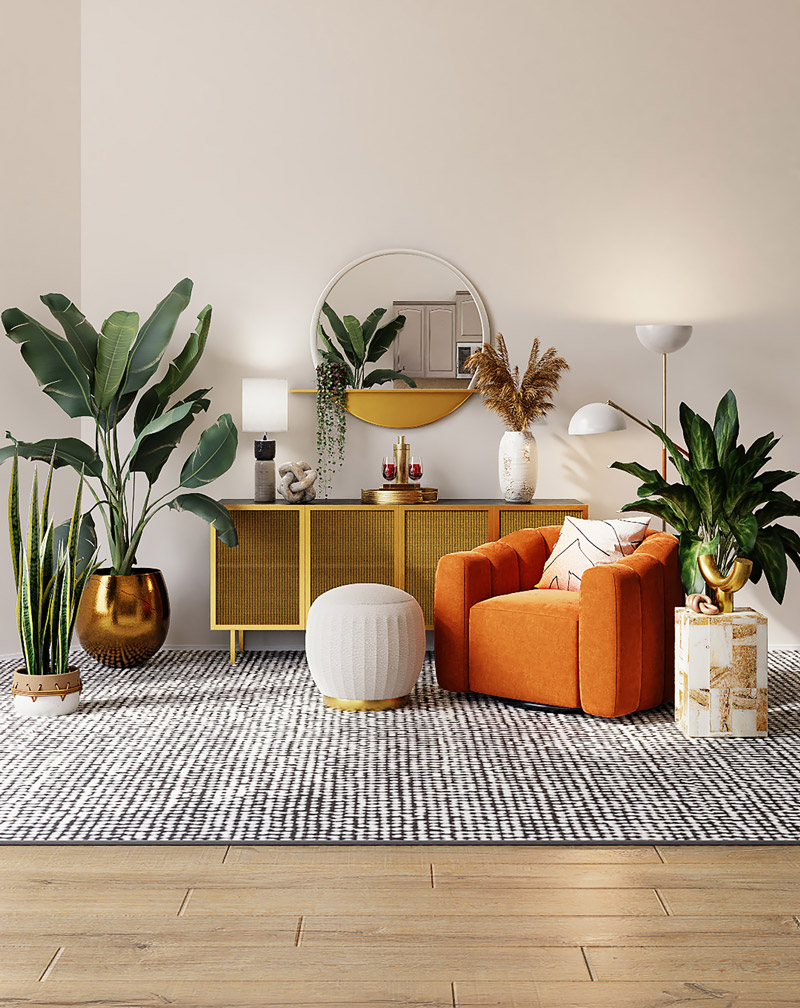 Paint A Bookcase
Your bookcase can be a work of art if you want it to be. If your bookcase is bland, don't overlook it. Just paint it!
Painted bookshelves add a pretty touch to any room. It's an easy way to add life and color to a bland white or black surface.
Painting bookshelves also gives any room a little bit of "pop," not to mention it makes the covers on some of your books more apparent than before!
Bring In Color Through Art
Even a large colorful piece of art in the living room can create a stunning effect. You don't want to have need 10 art pieces to make a statement gallery wall, you can try this method of having a statement colorful piece.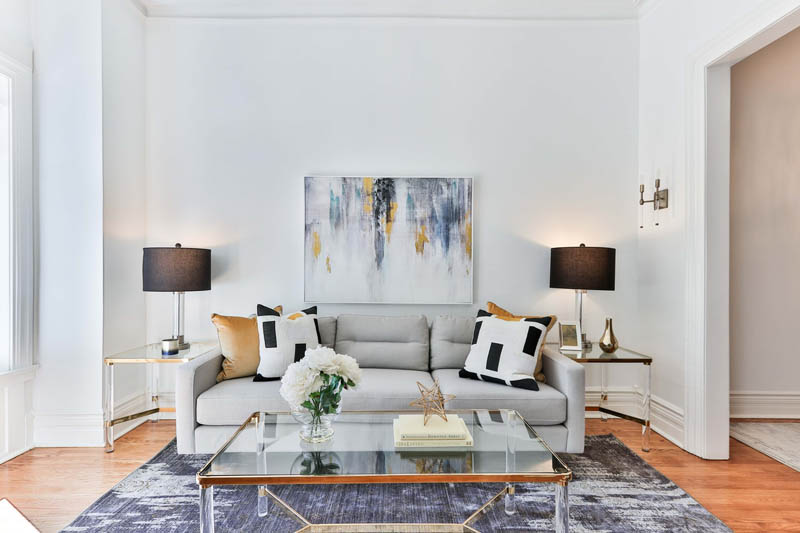 Use Colorful Rugs
When it comes to rugs, people often think of black and white or beige, but if you want to spice things up for your home, then opt for rainbow colors.
If you already have a pretty good rug that you don't want to invest in another area rug for, why not get a small colorful one and layer them on top of each other? That will look beautiful.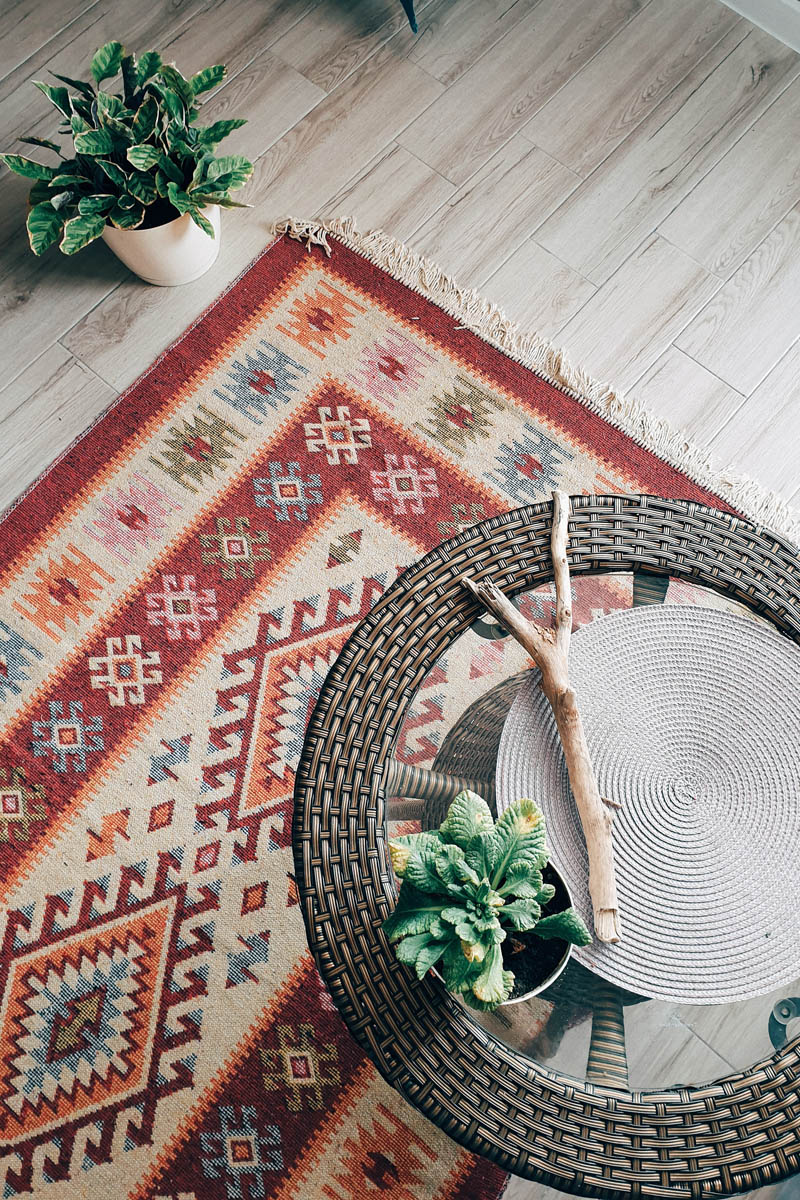 Paint A Single Wall
You can add a bit of flair to your home's design by painting one wall. Choose a larger wall like the wall behind your sofa (because this will get noticed) and paint it a bold color that everybody will love, like red or purple or blue.
Any shade that pops against your neutral sofa creates an intense visual contrast.
Conclusion
We hope you enjoyed our article about ways to decorate your living room. We know that you can enjoy adding color to your living room to brighten up your home with this knowledge. So what are you waiting for? Go brighten up your living room today by following the steps in this article.