Greige is a color that is a blend of gray and beige. One of the best things about adding greige to a room is that it complements both warm tones of brown and lighter tones of white, gray, and black. This balanced blend gives greige decor a universal quality that suits all spaces, regardless of size and natural light quality.
First in living room, a greige sectional sofa melds against a color-matched wall inside our first modern home interior. A large and unique modern wall sconce provides a bold focal point to shake up the laconic setting. A beechwood dining table and matching wooden dining chairs lightly complement the warm greige elements in the combined scheme. In the middle of the open plan living space, a large fireplace adds a cozy ambience.
Designer: Elena Sedova and Sergey Sedov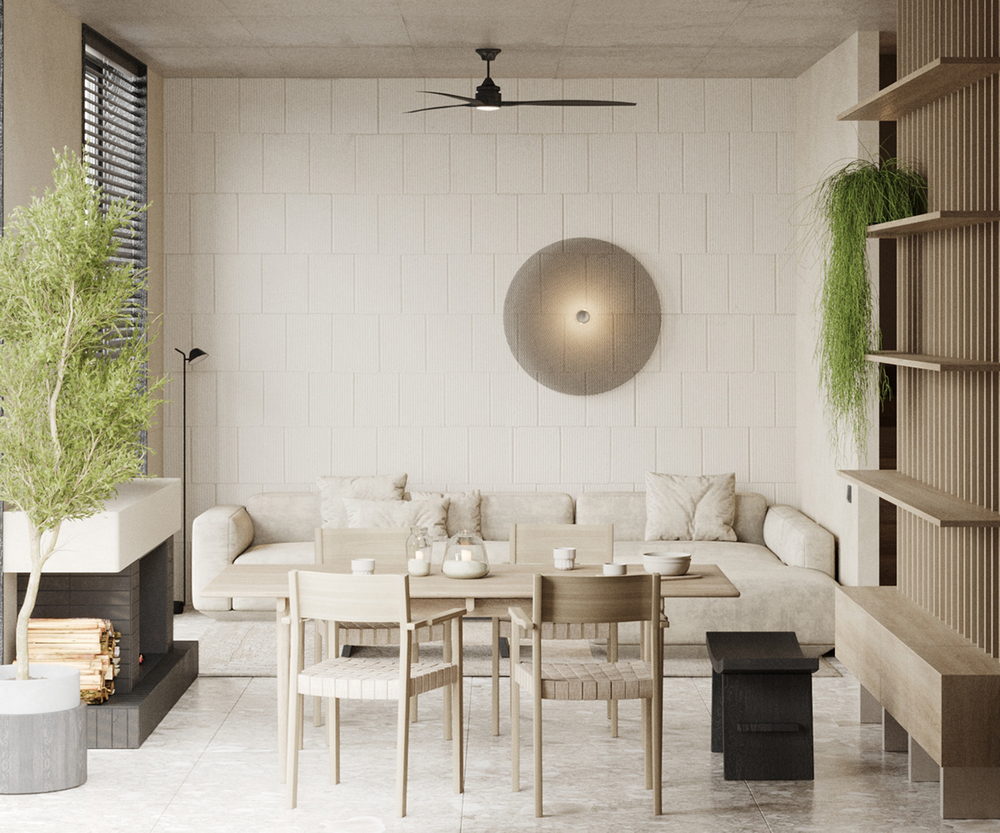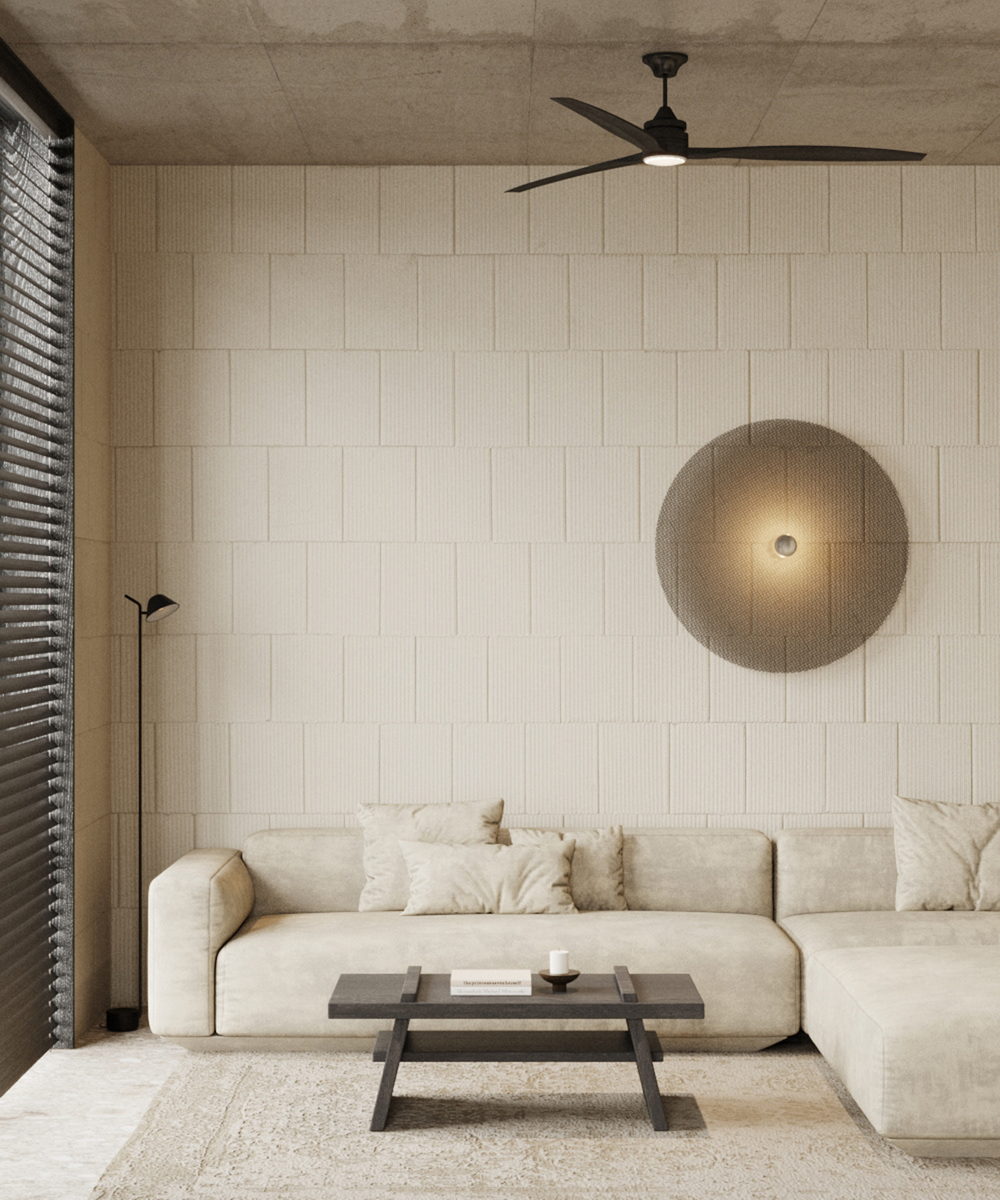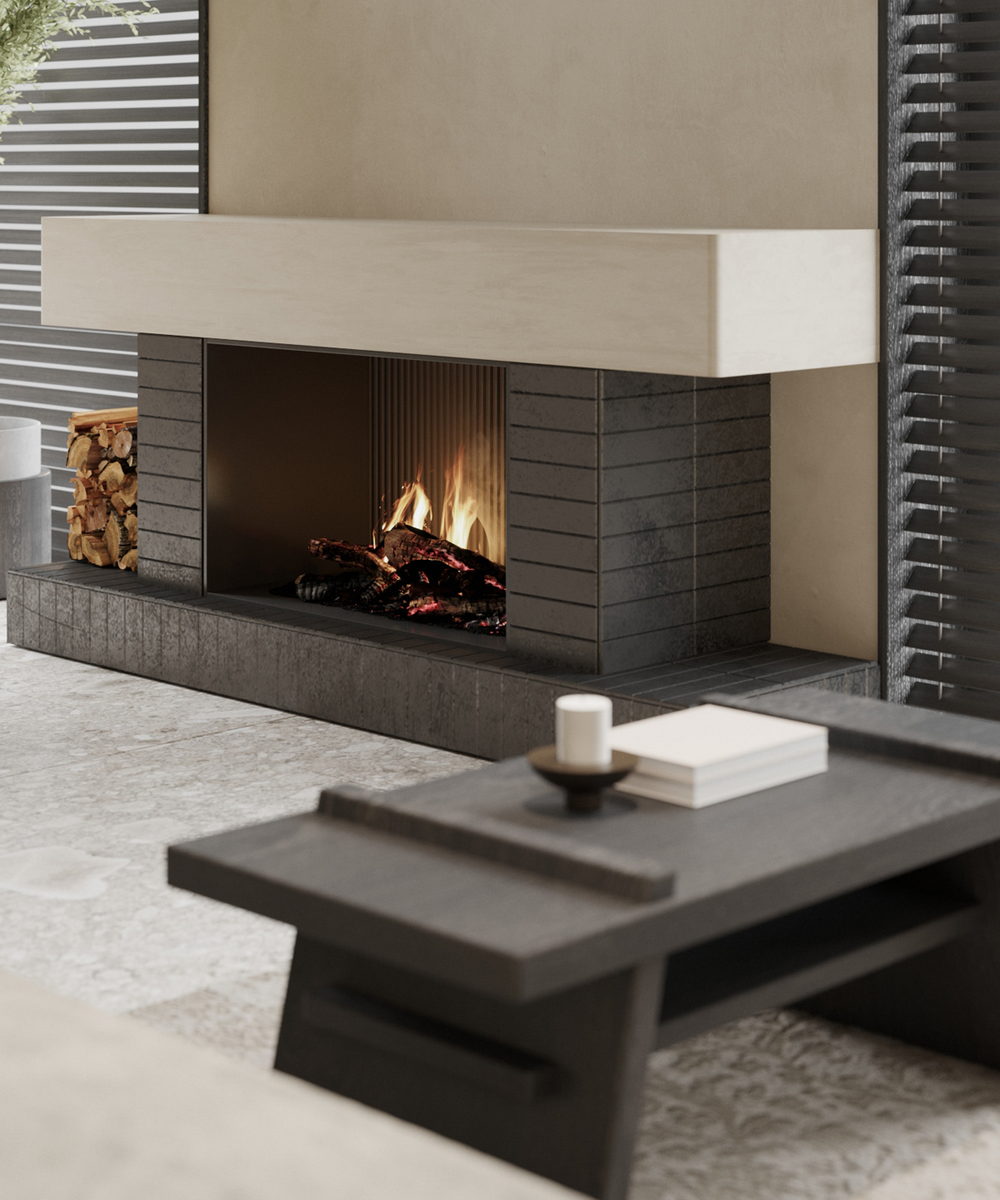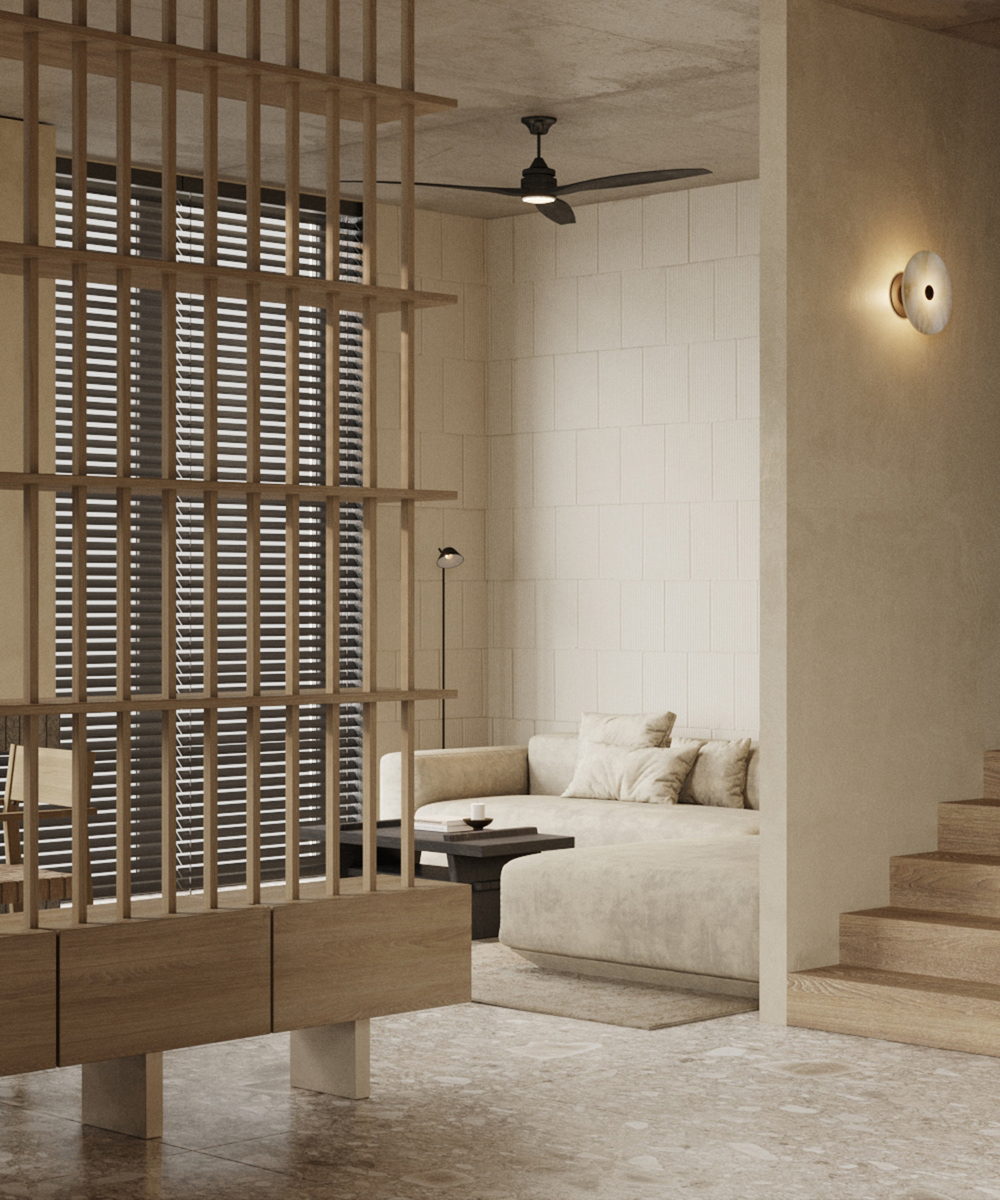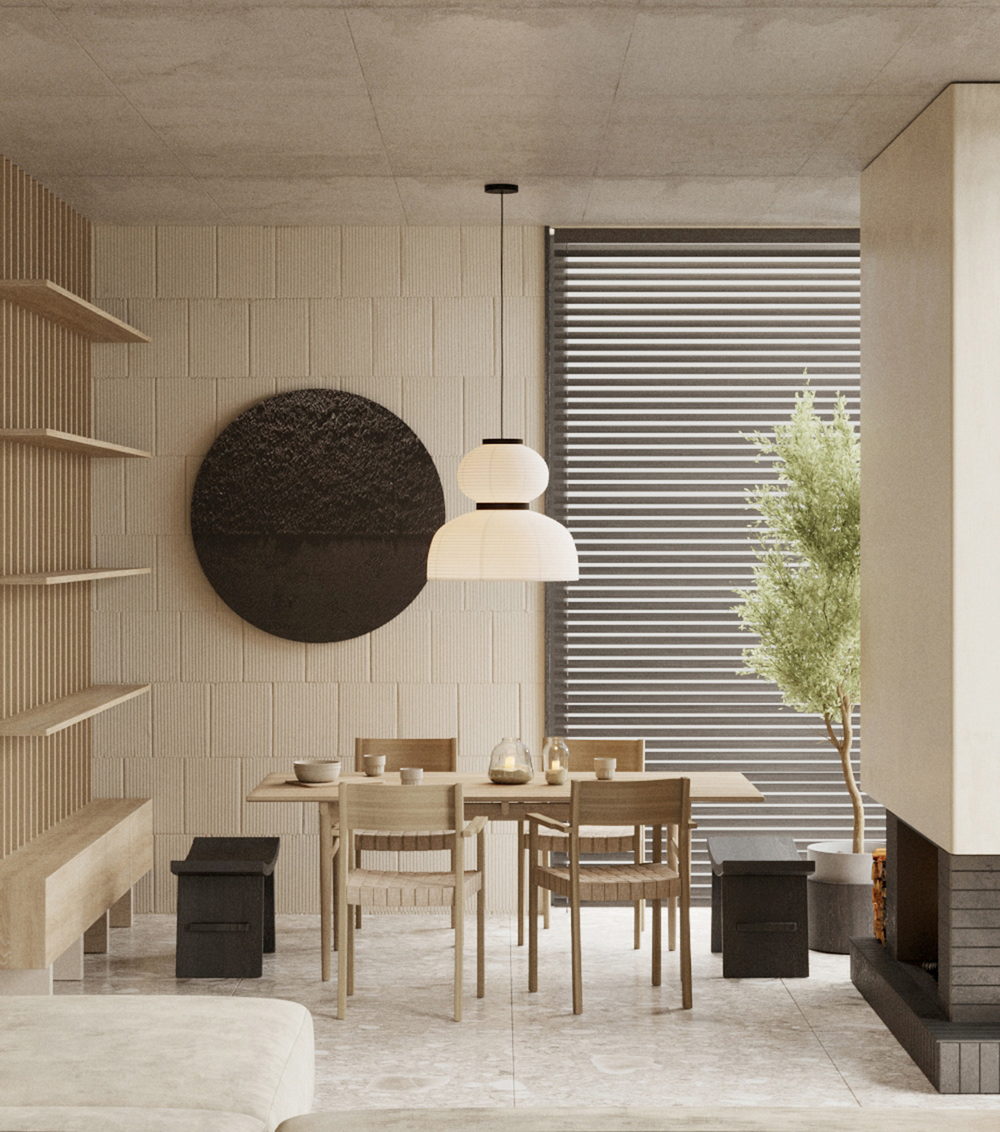 A beechwood room divider slides between the living room and the home entryway with a light-permeable, slatted design. The bespoke room divider peacefully complements the adjacent wooden dining set. Storage units are integrated into its base to serve as a dining room sideboard. A small wall sconce throws light over the front door of the apartment. A row of fitted wardrobes stand alongside the entrance door to store coats and bags.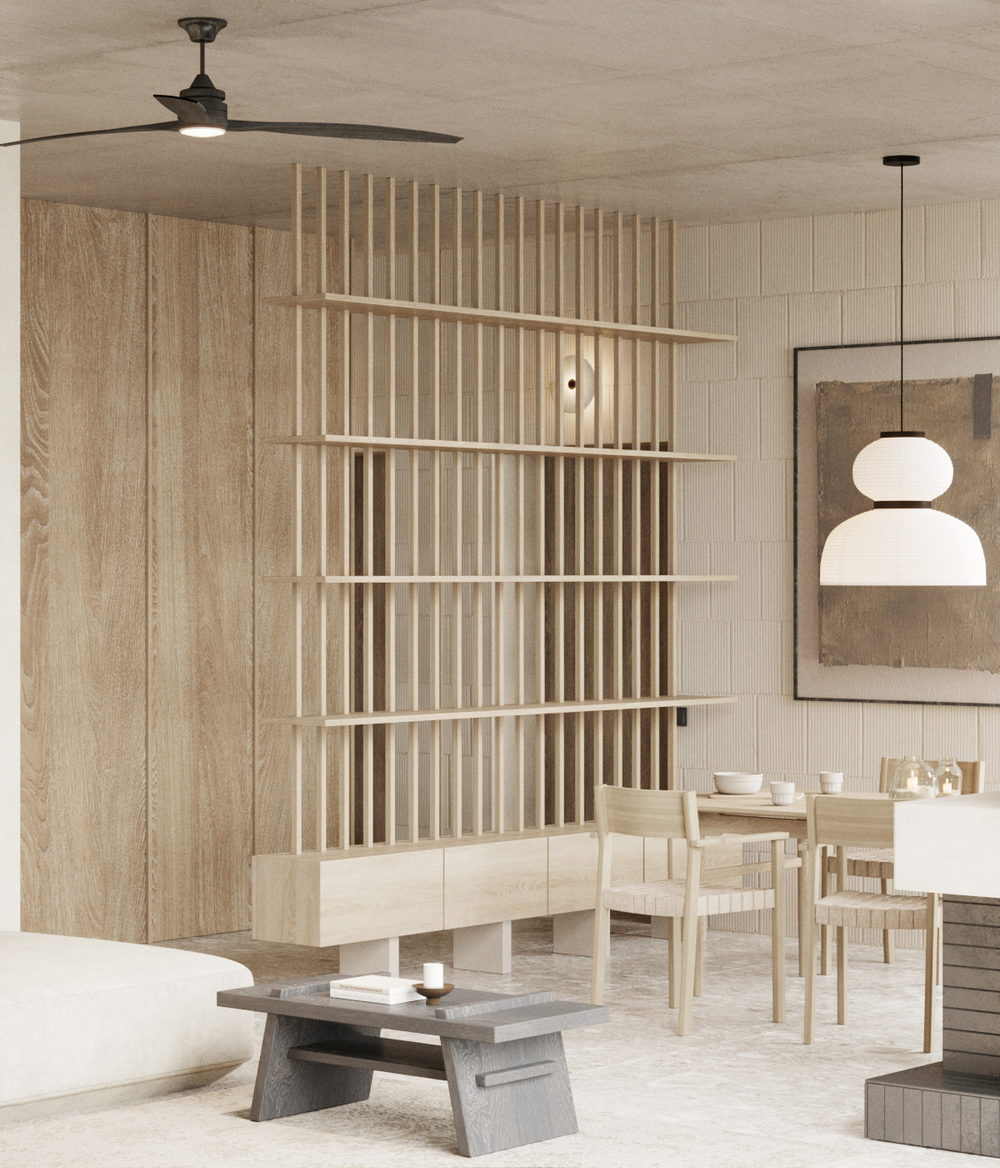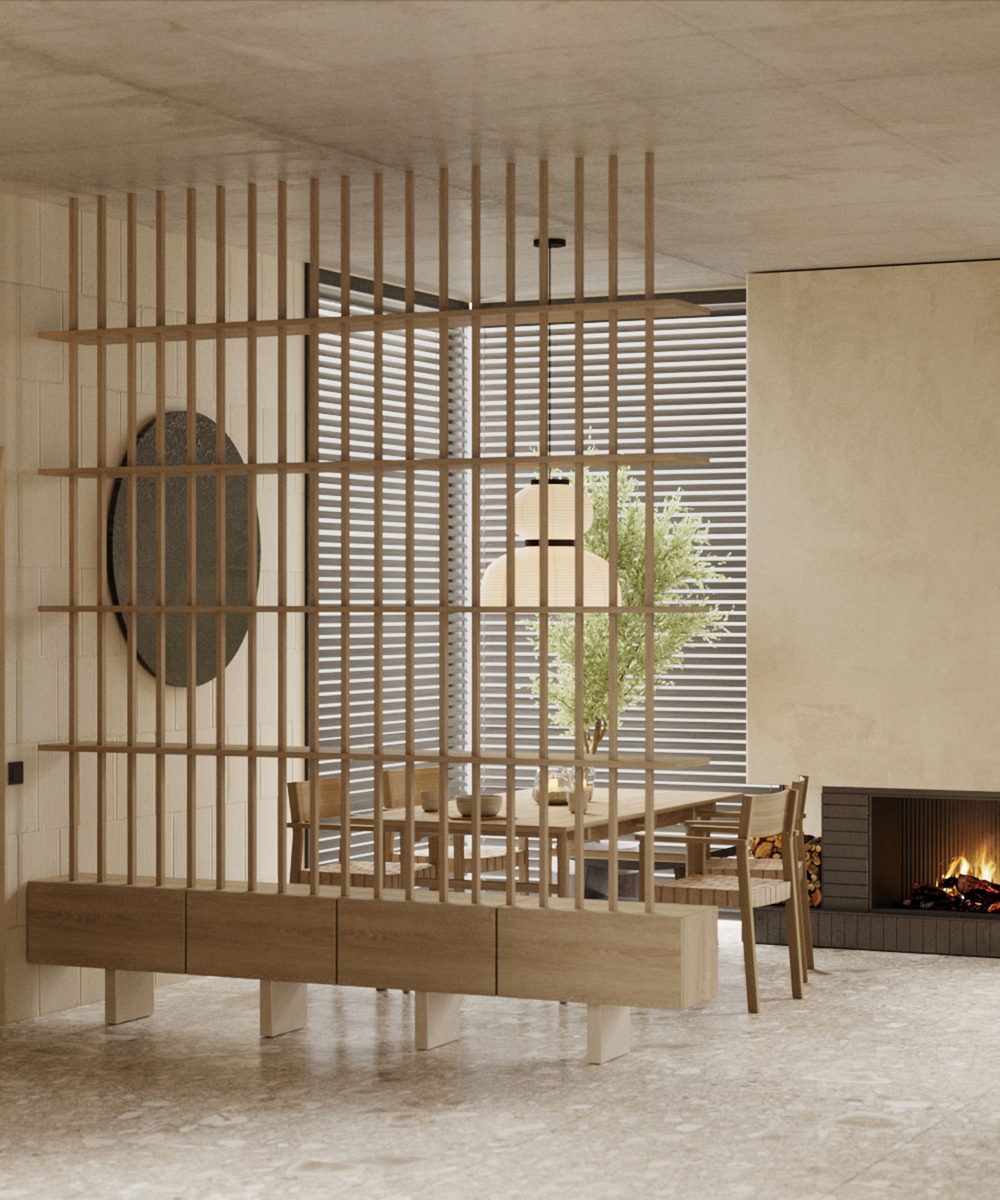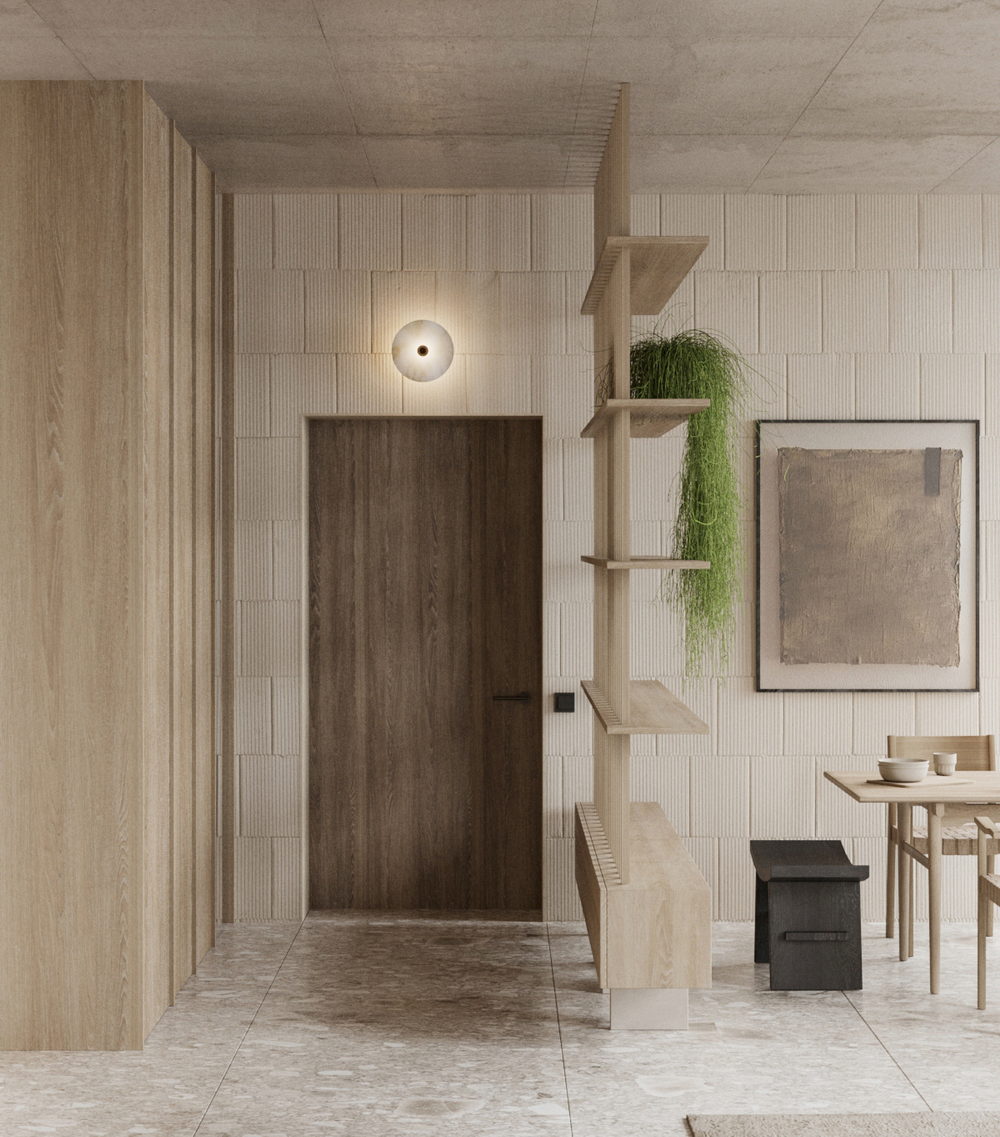 On the other side of wardrobes, is a one-wall kitchen. A single shelf tops the tiled backsplash, which creates a neat mount for a strip of LED illumination. A tower of open kitchen shelving acts as a decorative jumping-off point for a narrow breakfast bar peninsula. The breakfast bar crosses directly in front of the kitchen window to make the most of natural light and the view.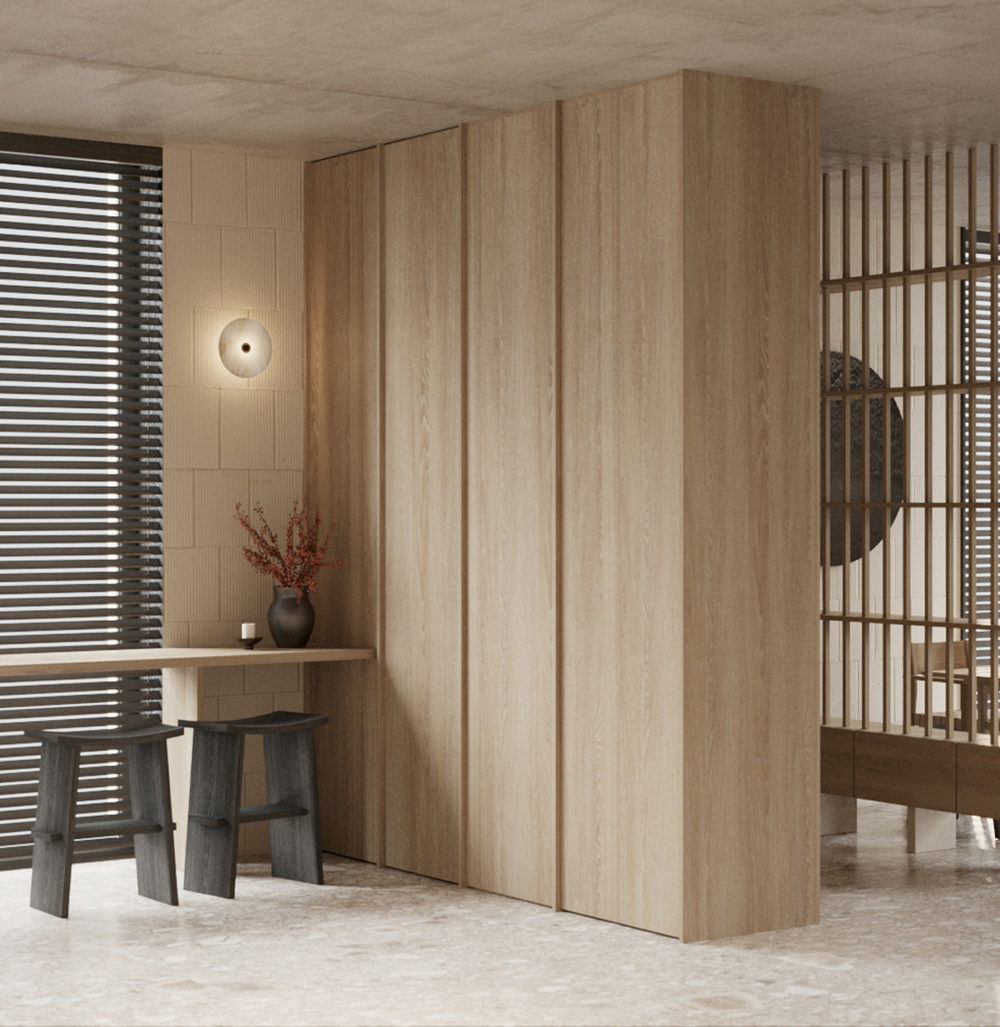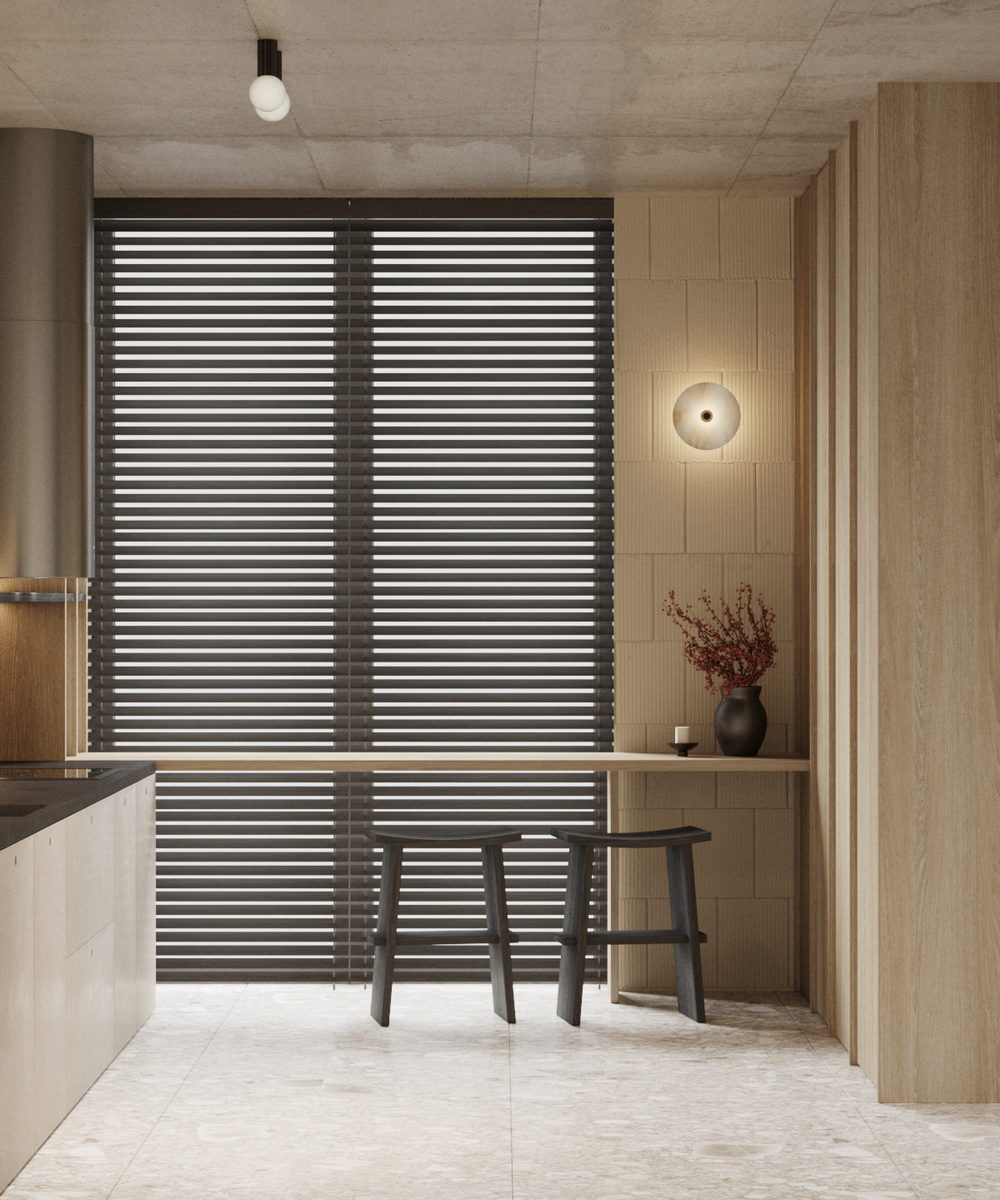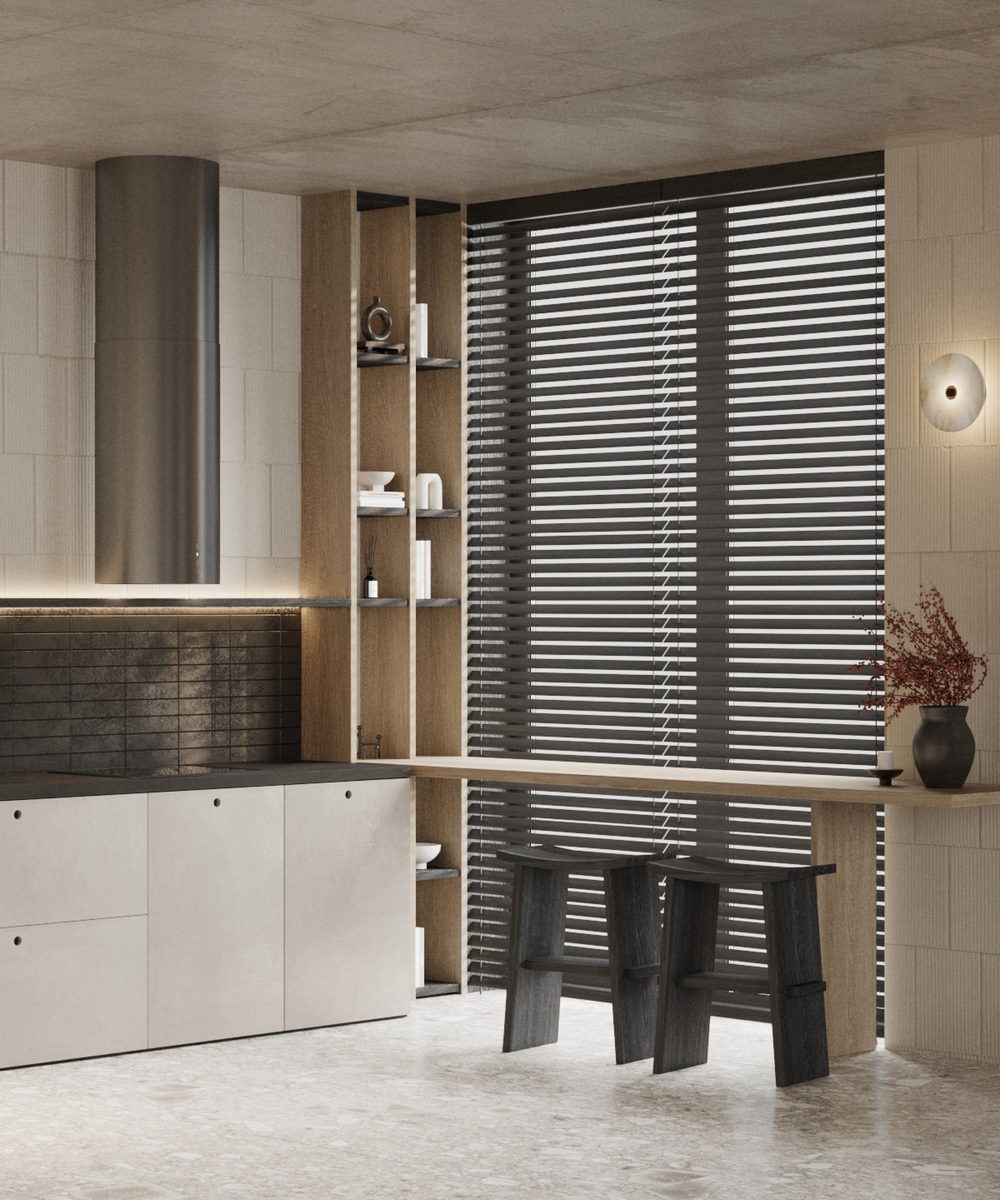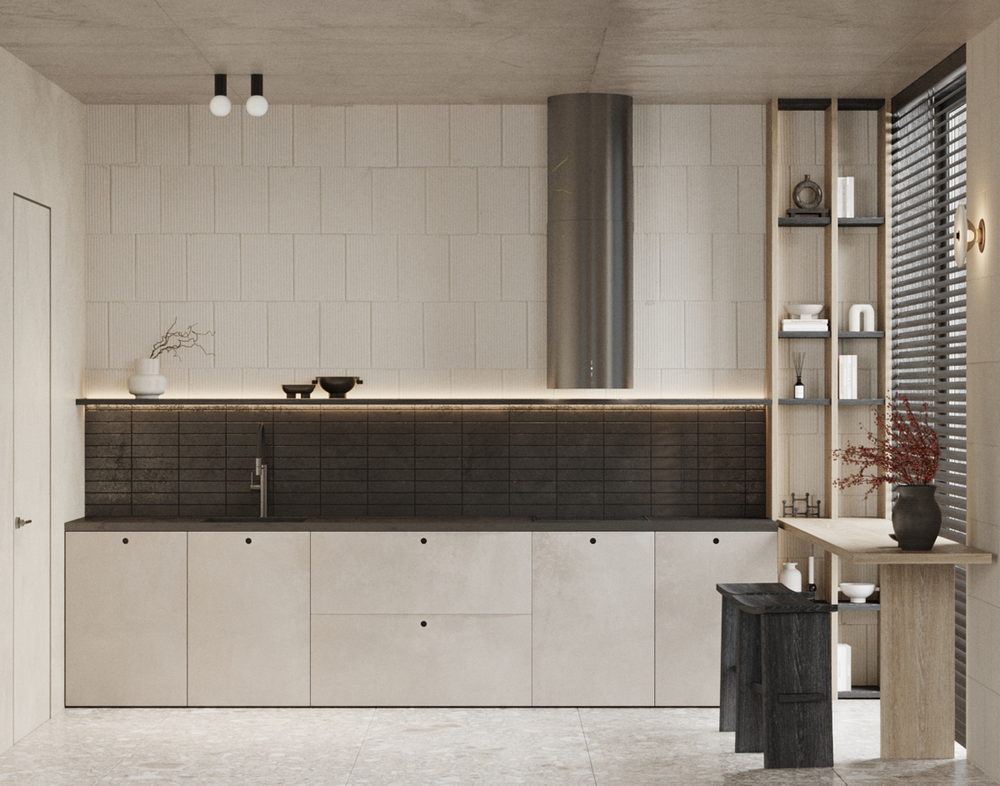 In the bedroom, the greige palette is darkened by its shadowy grey cousin. The platform bed has a custom cut headboard that perfectly fits the width of the room. A ribbon of LEDs highlight a textured greige headboard wall. A modern floor lamp and a dainty pendant add side illumination to the bedroom lighting scheme. Another indoor tree uplifts the greige interior design.