No matter you want to celebrate your favorite superhero Spiderman or spice up your Halloween table or just tired of the boring, old-fashioned grid shape waffle, this cool spiderweb mini waffle maker is there for you.
This fun little waffle maker cooks up miniature waffles in the shape of spider webs. And these playful waffles are perfect for enjoying during the Halloween season, or just any day of the year if you want to make your breakfast time more interesting.
The mini waffle maker features dual non-stick 4″ cooking surfaces, quick and even heating. It is compact in size so that it can be stored easily when not in use. If you want to get creative, just place a few chocolate chips on top of the spider web waffles and pretend that they're stuck houseflies…
Sounds pretty interesting right? The only cons I can think is you can only make one web waffle one at a time. Hence, it will take a bit time if you want to have a plateful waffles.
However, if you don't mind and want to have this waffle maker, you can purchase it from amazon.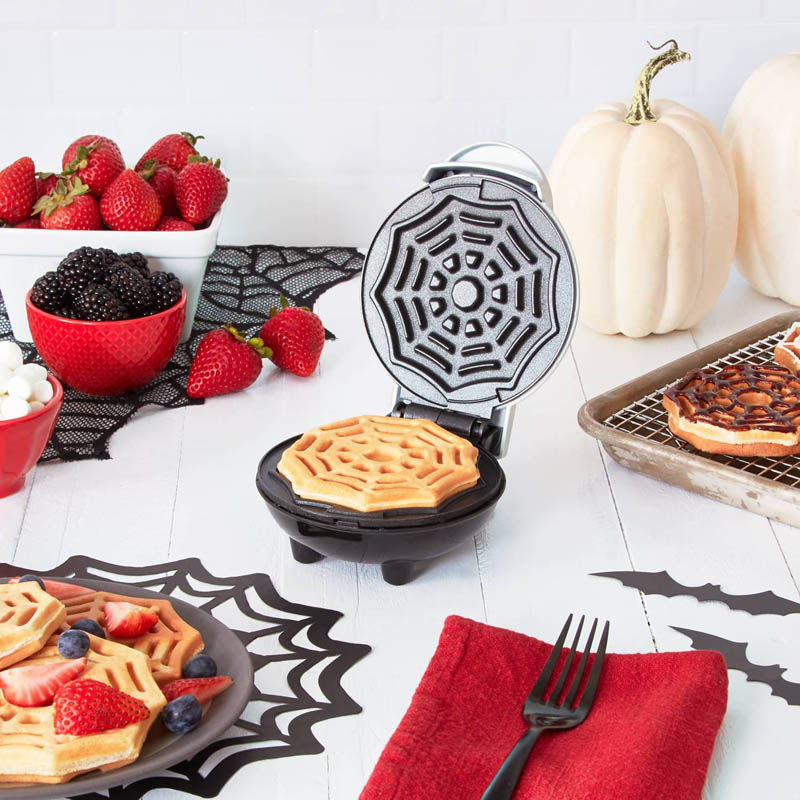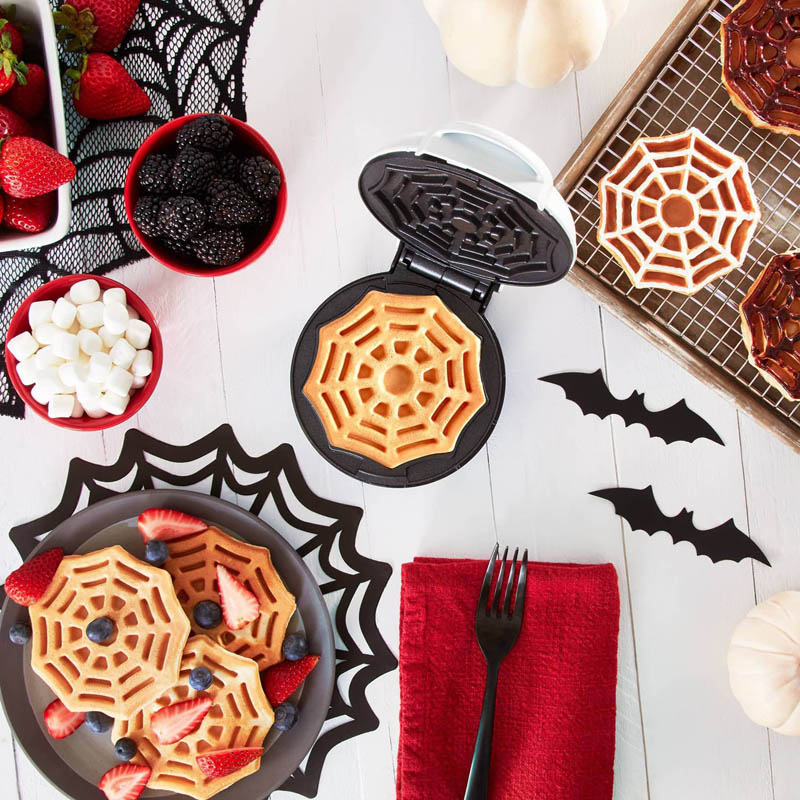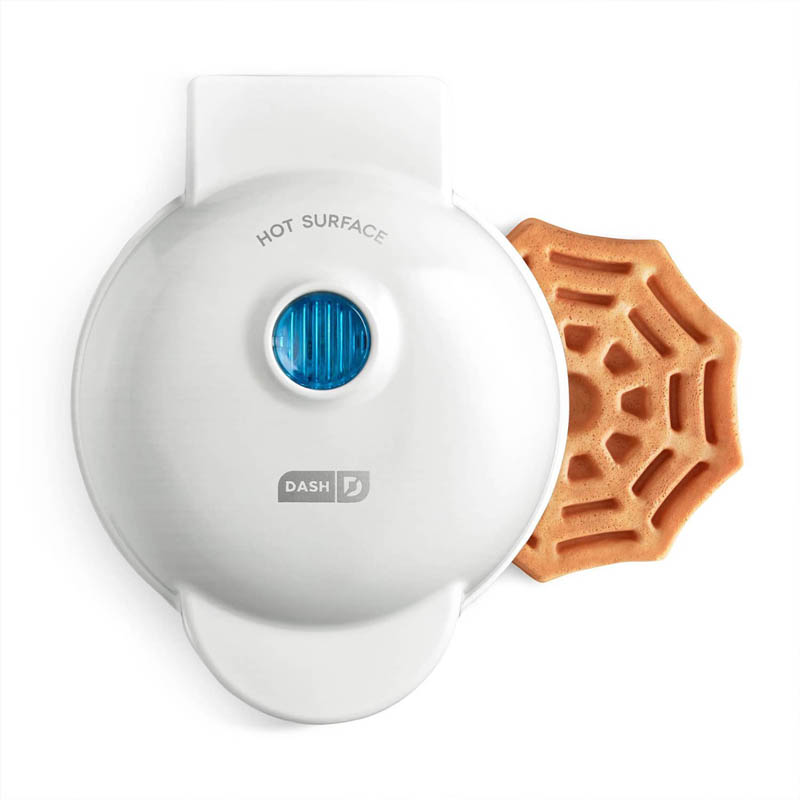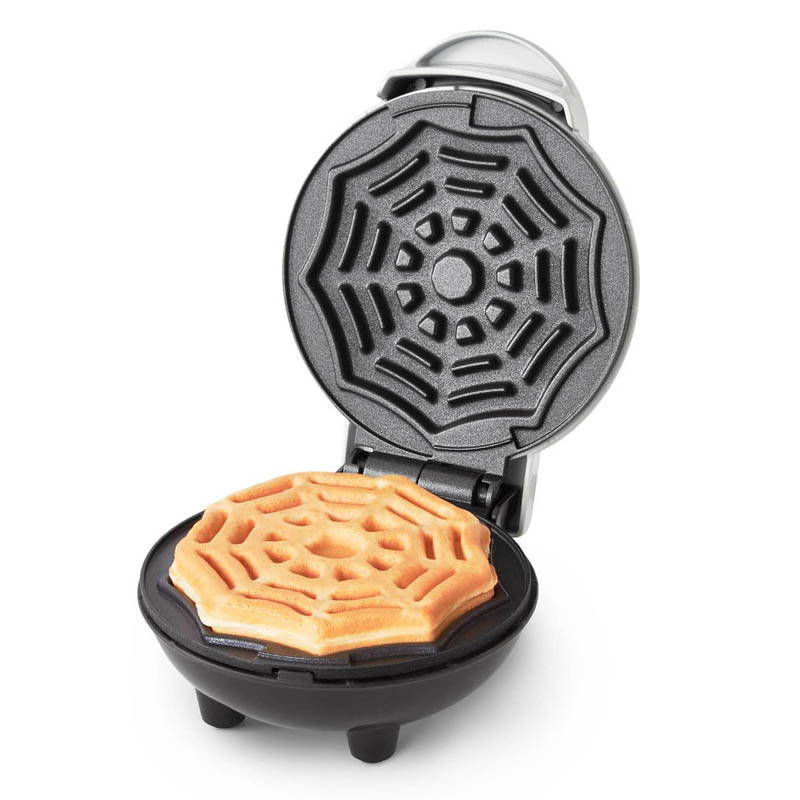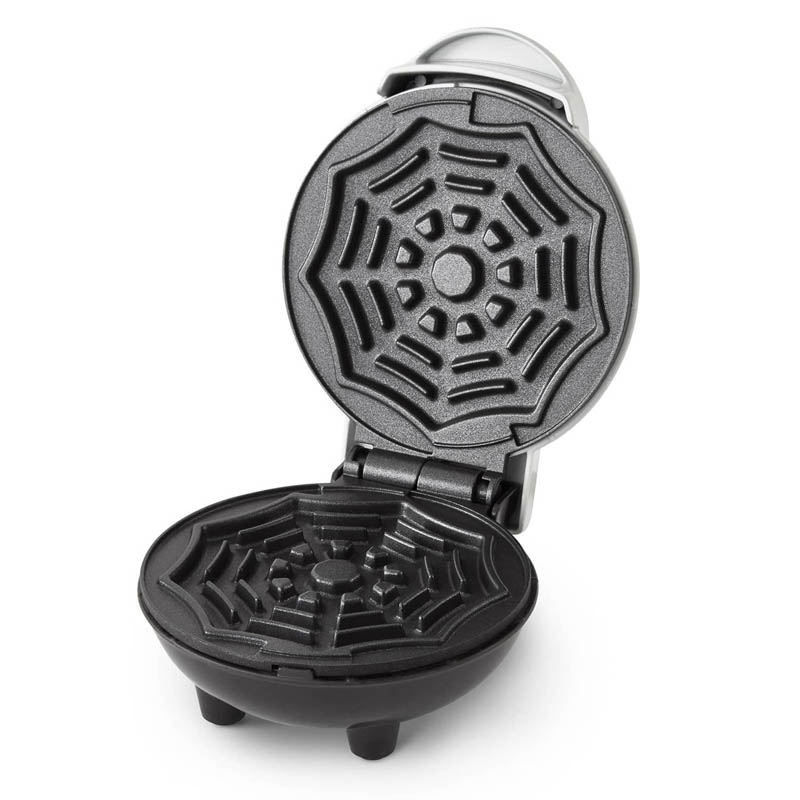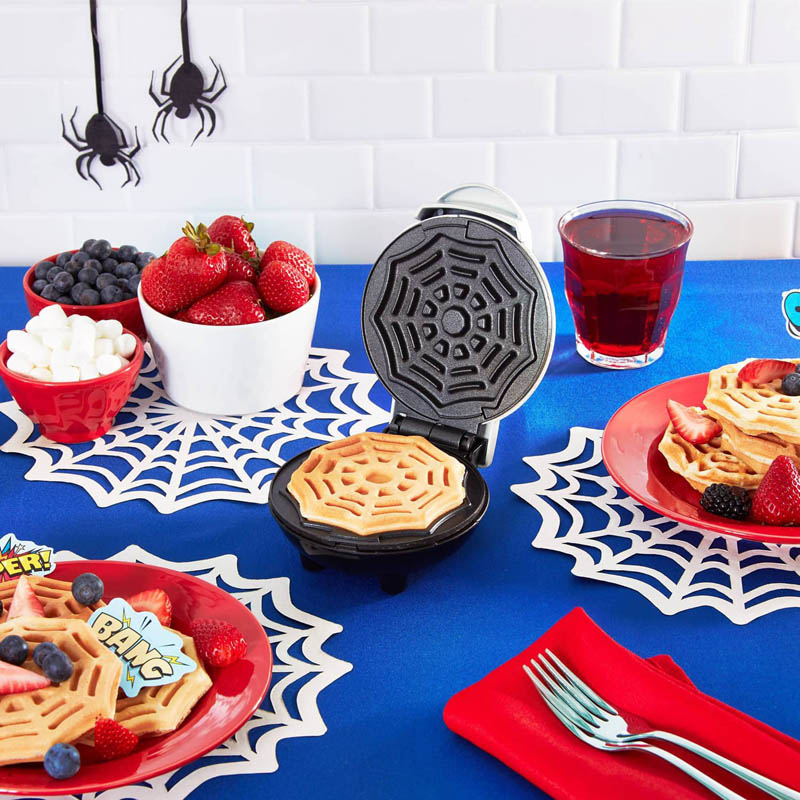 We are a participant in the Amazon Services LLC Associates Program. If you make a purchase, Design Swan may earn an affiliate commission. Please read our disclosure for more info.