Exclusively Beautiful Moonbow – Rainbow at Night
Moon is always connected with romance. But how about viewing a rainbow under the moon? Do you think that is even more romantic?
A moonbow (also known as a lunar rainbow, lunar bow or white rainbow) is a rainbow produced by light reflected off the surface of the moon rather than from direct sunlight. Moonbows are relatively faint, due to the smaller amount of light reflected from the surface of the Moon. They are always in the opposite part of the sky from the moon.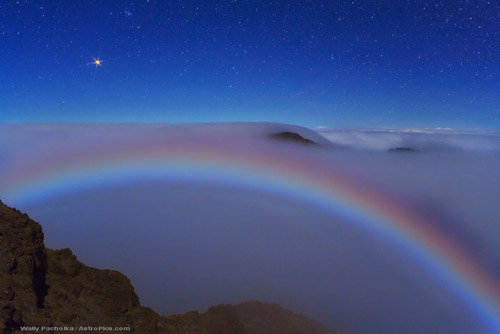 Mars rising over Haleakala Crater Moonbow [link]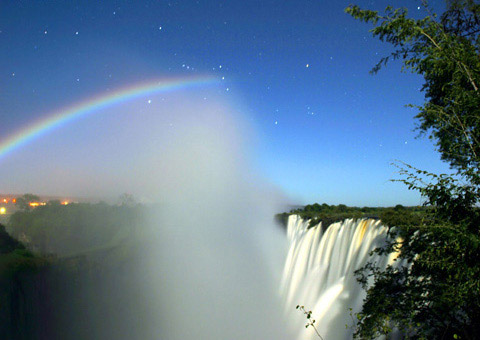 This one was taken from the Zambia side of Victoria Falls [link]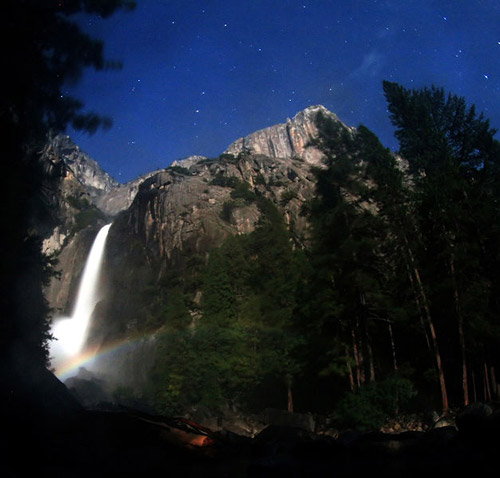 Moonbow at the lower Yosemite Fall [link]
I know those photos look so unreal. I guess it is due to the long exposure time needed to capture the faint color for moonbow…But you can't deny those images are incredibly impressive, and I do hope I can see it by myself one day!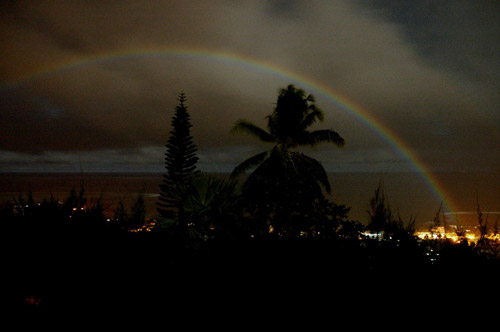 Pierre Lesage from Flickr posted this moonbow over Tahiti… [link]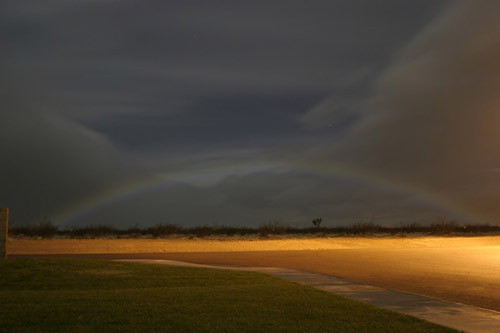 Moonbow by Jacob Sears [link]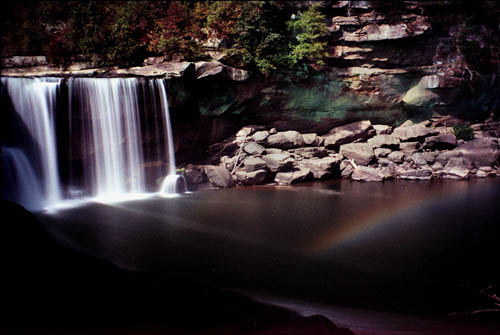 Monnbow from Cumberland Falls, Photo by E.R.N. Reed [link]

and this Panorama also taken from Cumberland Falls by Bryce [link]
Moonbows (wiki) are rare because moonlight is not very bright. A bright moon near to full is needed, it must be raining opposite the moon, the sky must be dark and the moon must be less than 42 degree high. Put all these together and you do not get to see a moonbow very often!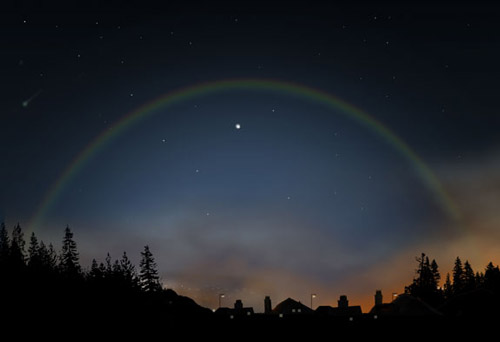 [link]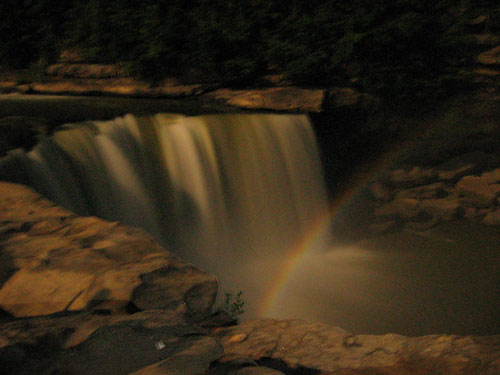 [link]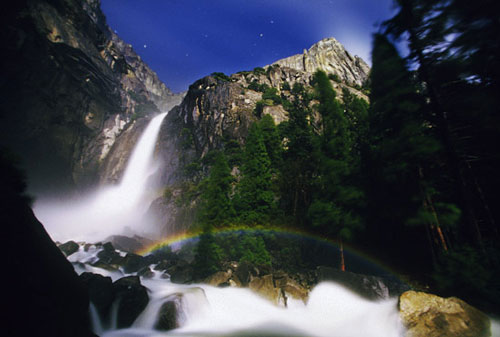 Moonbow at night in Yosemite Valley(Yosemite National Park) [link]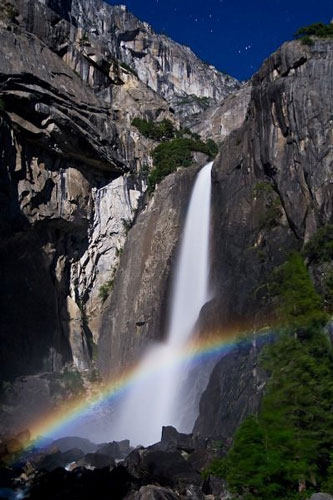 Moonbow forming beneath Lower Yosemite Falls [link]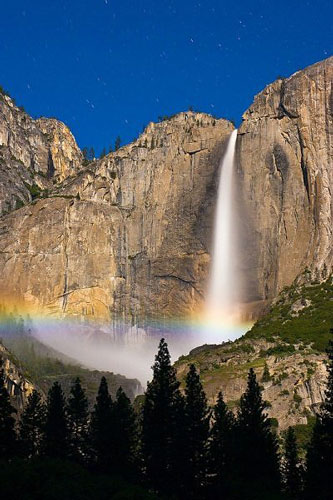 Dreamy scene: Water spray from Yosemite Falls brightly coloured by a moonbow [link]
Moonbows over Yosemite by Kim Steinbacher (It has double moonbow in this photo…Awesome!) [link]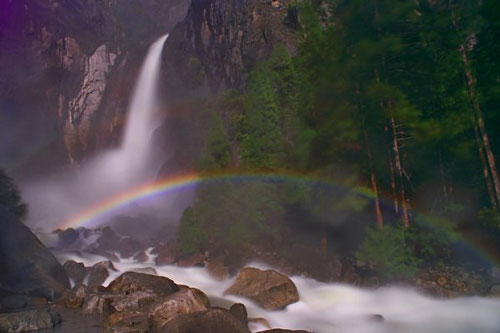 Moonbow, Yosemite Lower Falls, Photo: Meng Tang [link]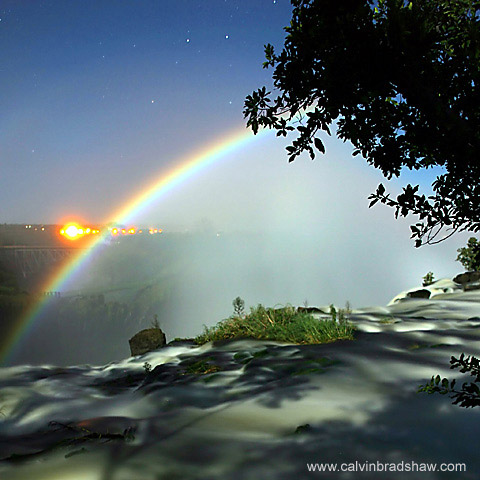 Moonbow captured at Victoria Falls, Livingstone/Zambia side [link]