When I was a kid, I don't have my own room. So I put a lot of thoughts and try to give my boy the best that I can offer to plan/decorate his room. While now he is 5 years old and his room has been changed quite a bit with his growth. I might do better if I search for more ideas during these renovation. But it is a bit too later for me.
Hence, I want to share some cool findings that I gathered during the research and so you know your kids can actually have that in their rooms.
Swing? Rock Wall? Hammock? Play house? Tent? Storage Ideas? You will find many interesting, inspiring ideas and hope you find them useful when settle your kids room. Since something is better to add it in early stage instead of later. Like me, I really hoped I knew about the rock wall idea early. And now, I only have a wall-full storage.
Kids' loft – a bookshelf, hidden chalkboard, reading tunnel, work station, and, yes, a rock climbing wall [Image Credit]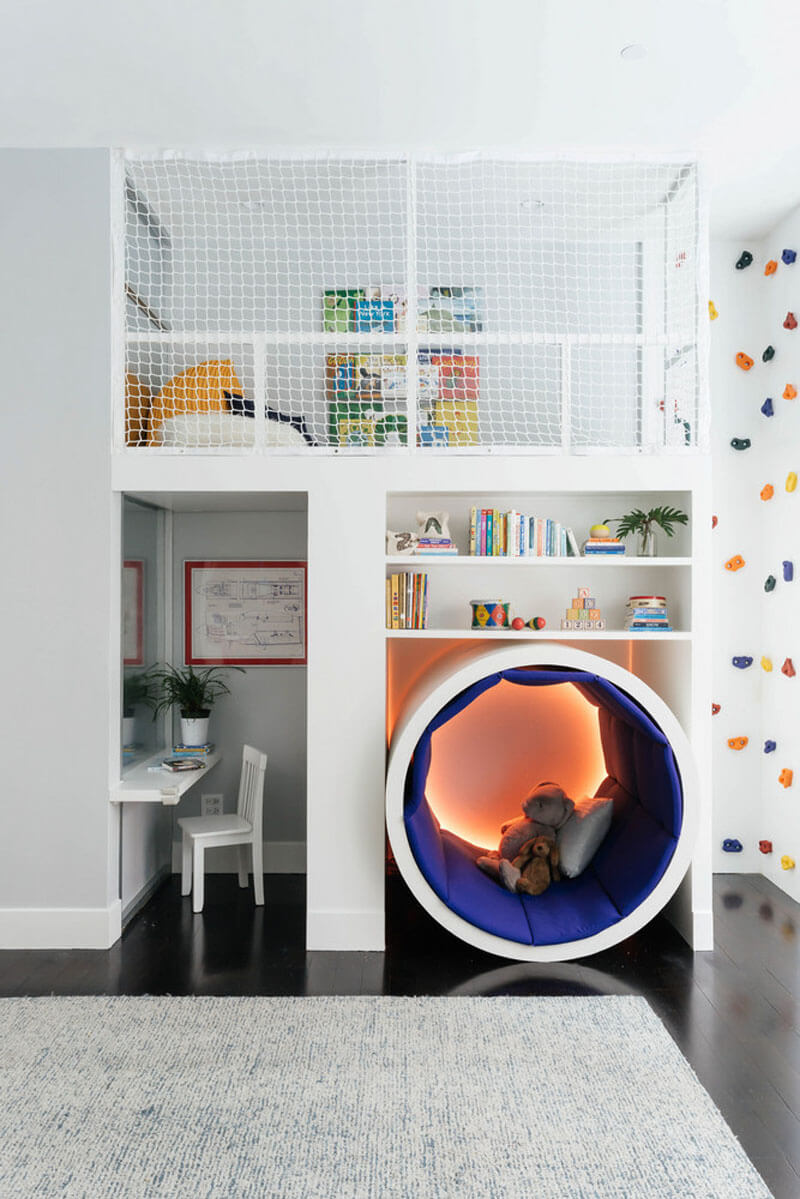 Storage, climbing cube, hammock [Image Credit]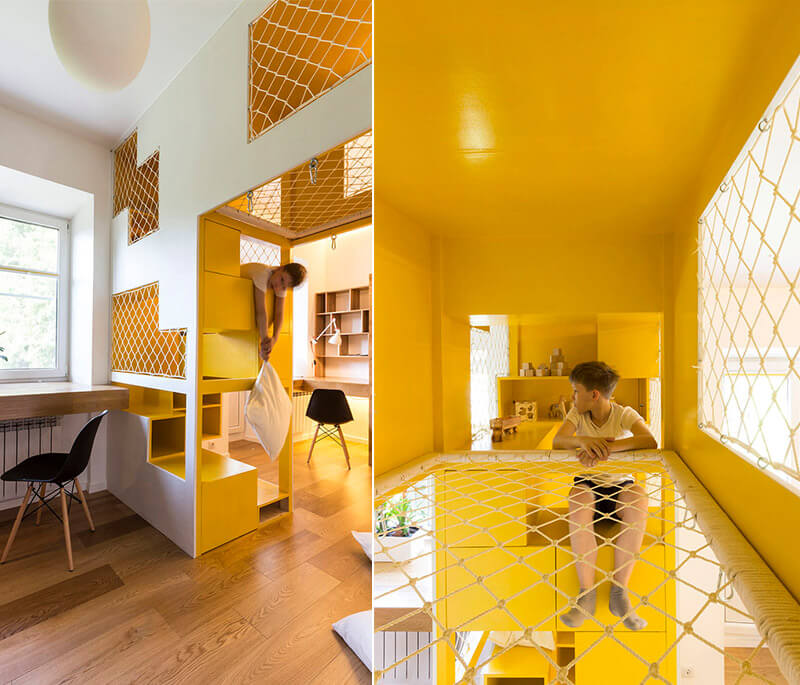 Cozy window seating and storage [Image Credit]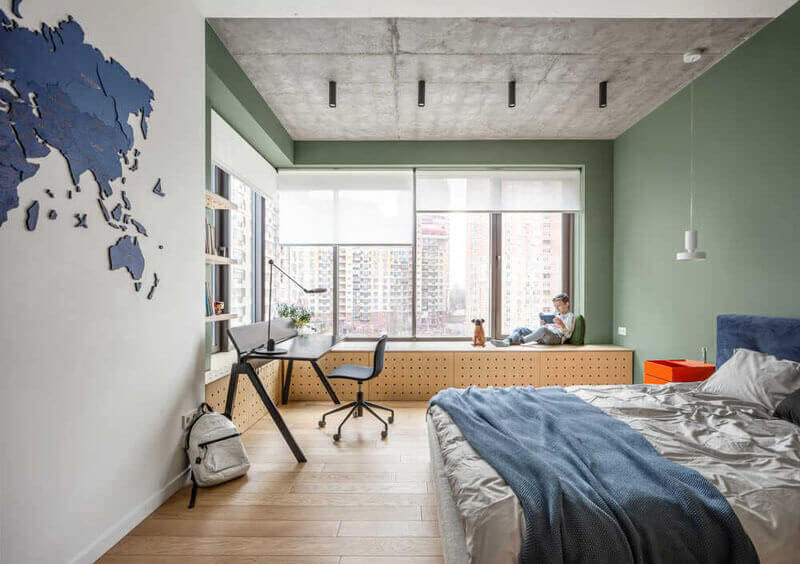 Ikea Hack – Storage and Kids Desk [Image Credit]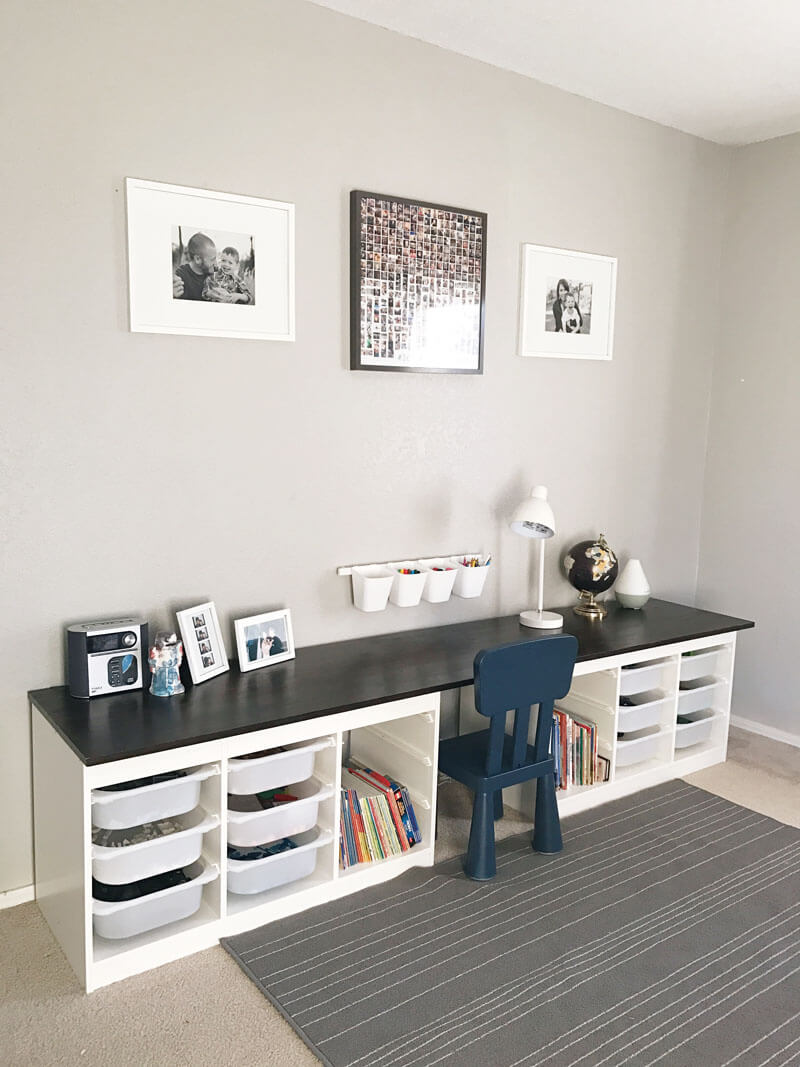 Home Kid Gym – rock wall, soft mat, and overheard climbing rope [Image Credit]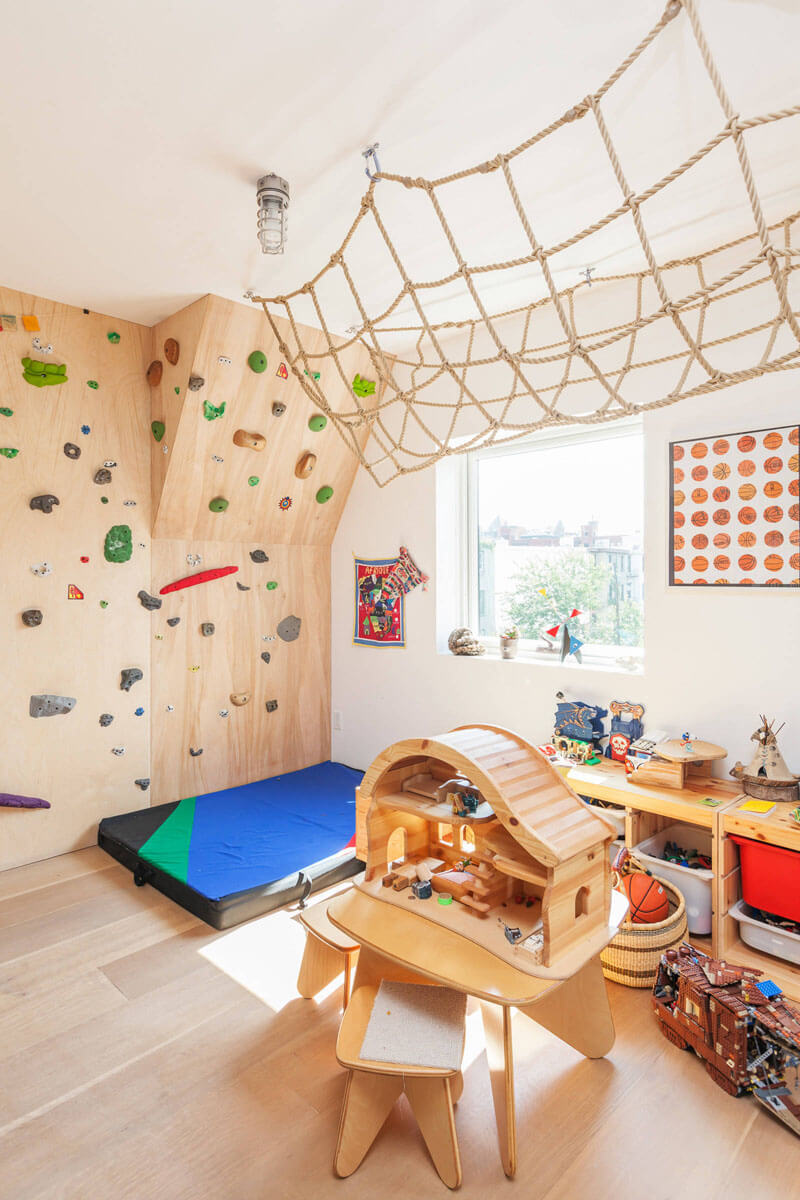 Get exercise! Awesome sport/play room [Image Credit]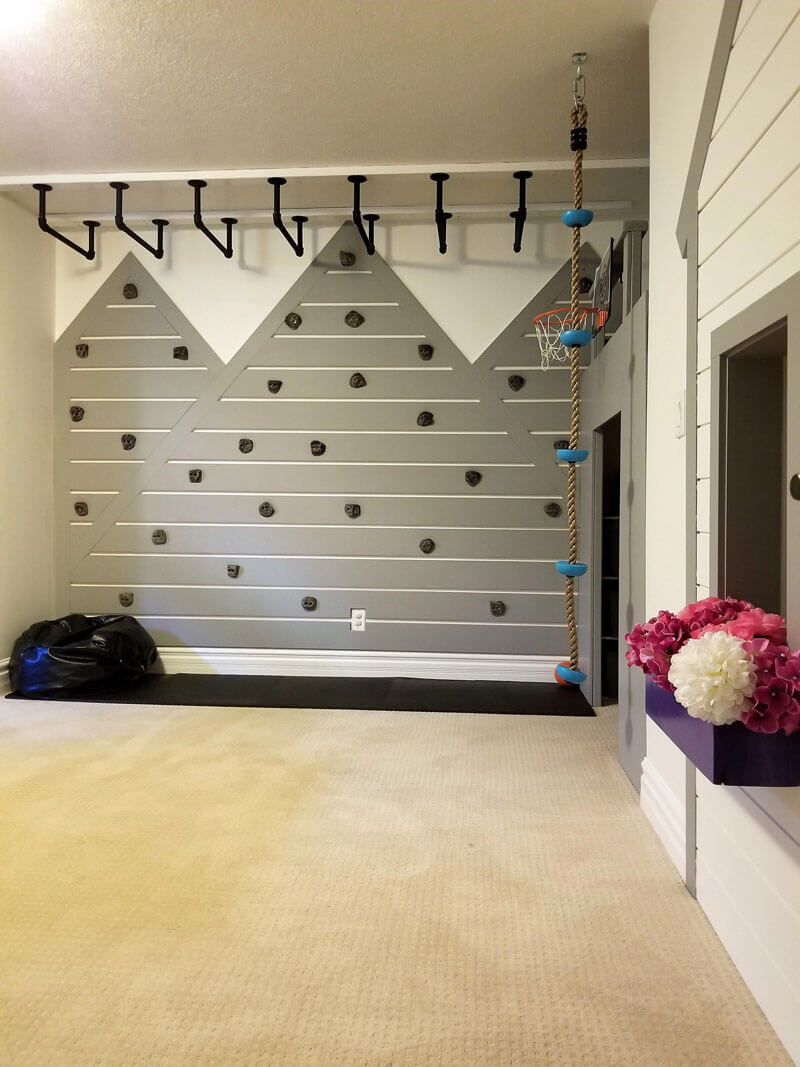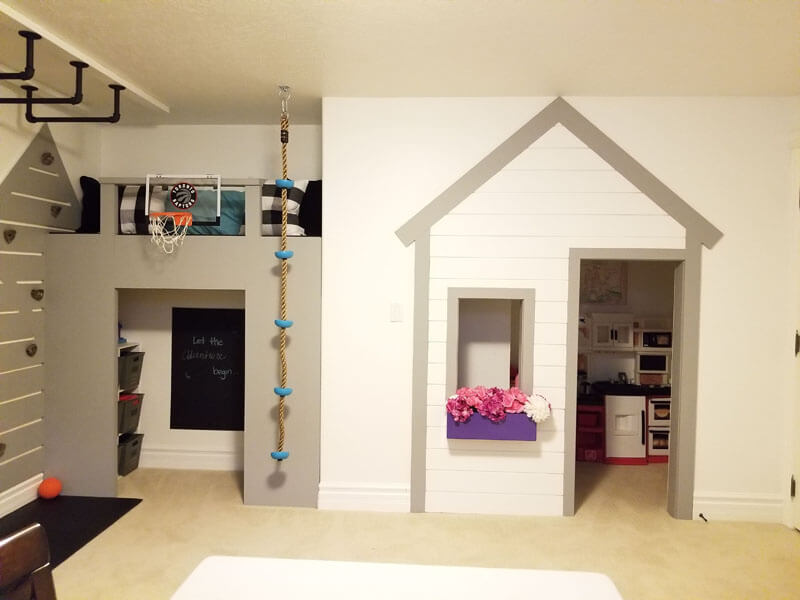 Swings at Home? Yeah, indoor swing is there for your kids [Image Credit]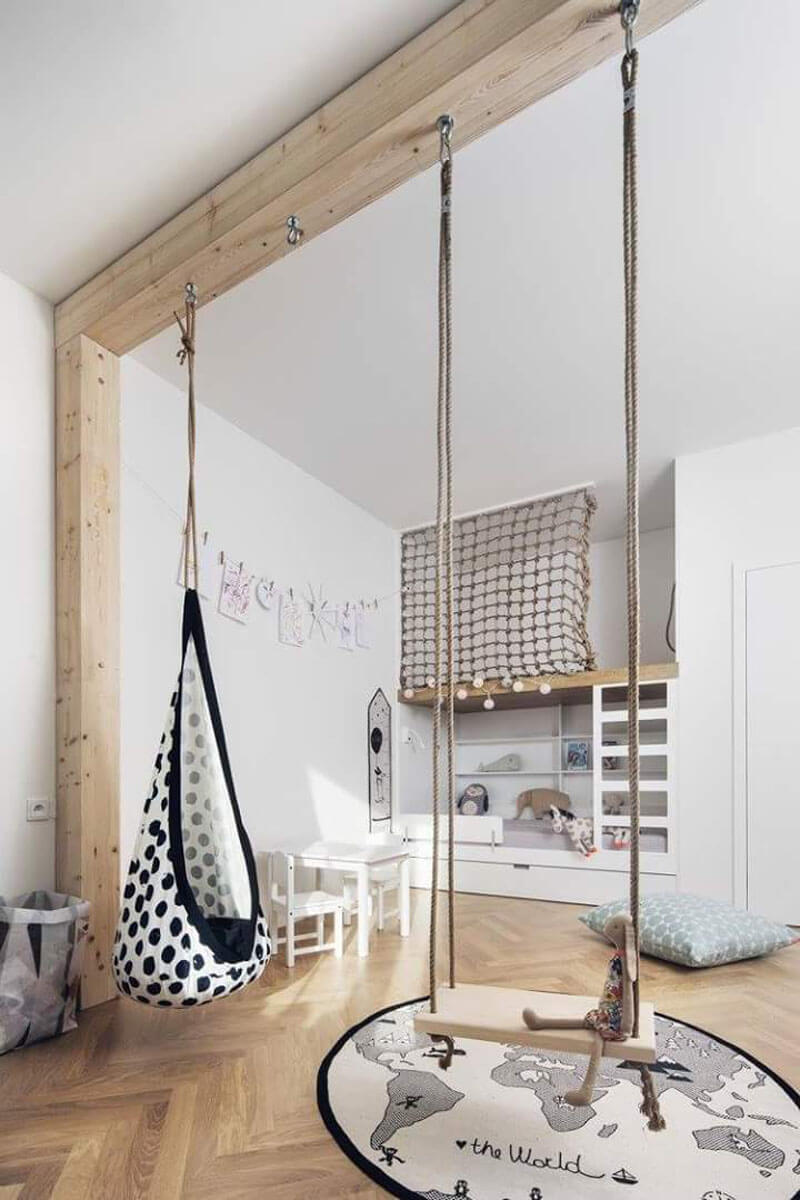 Attic Kids Play Room [Image Credit]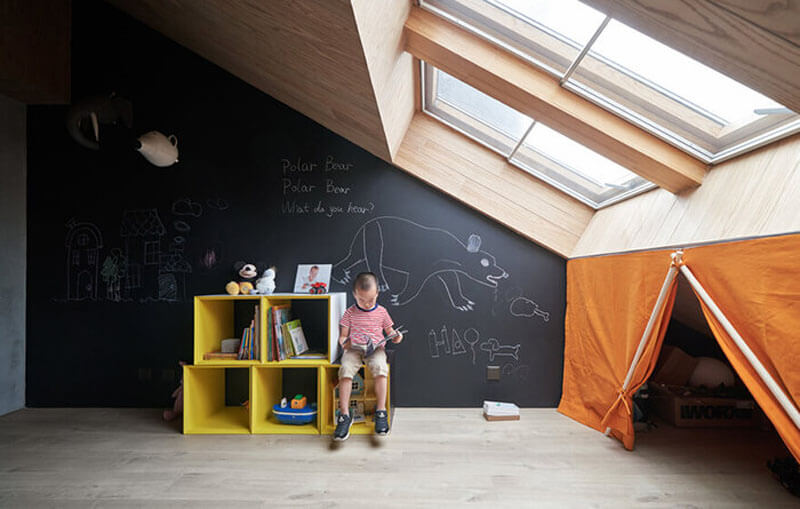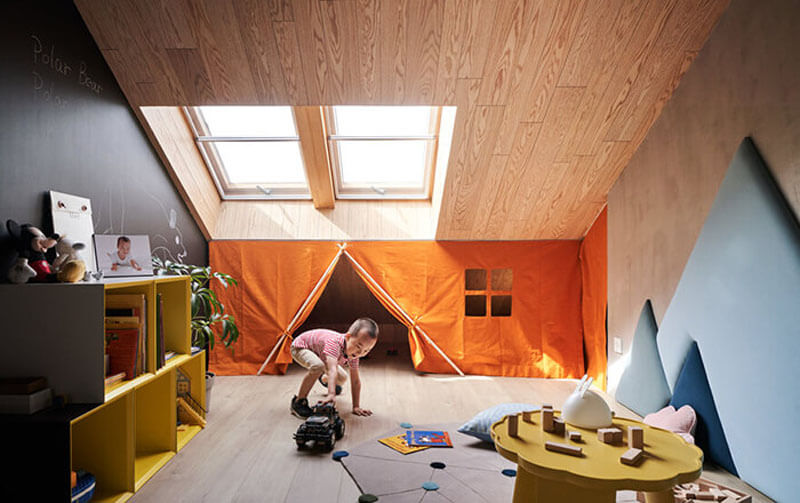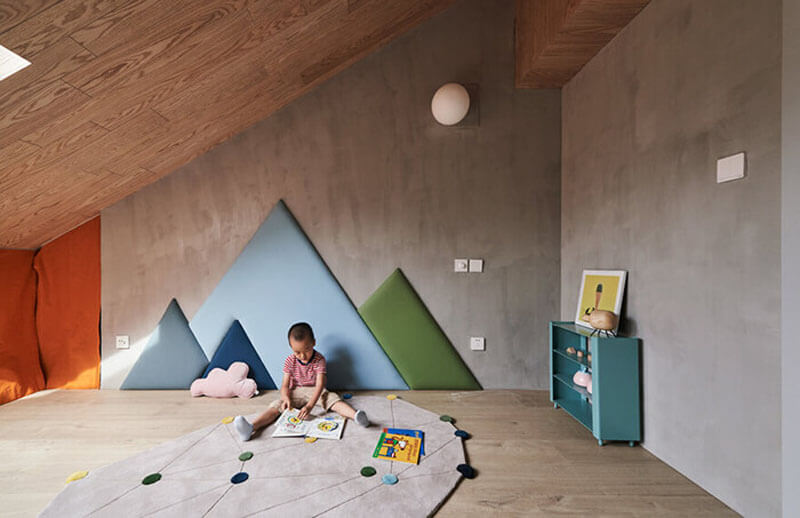 Pirate Style Kid Room Furniture [Image Credit]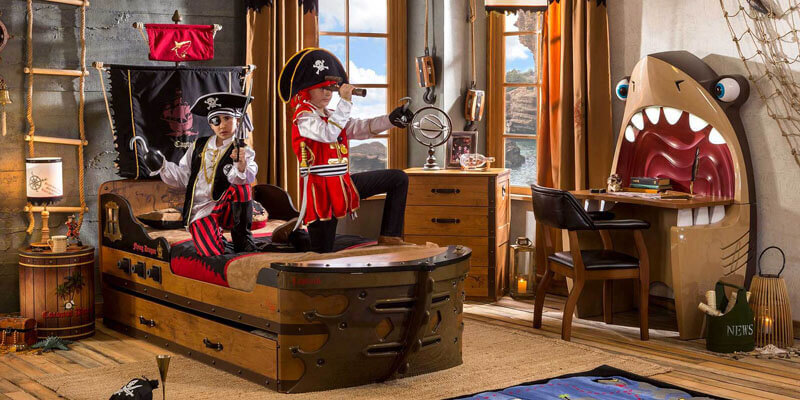 Bunk Bed and Castle Storage [Image Credit]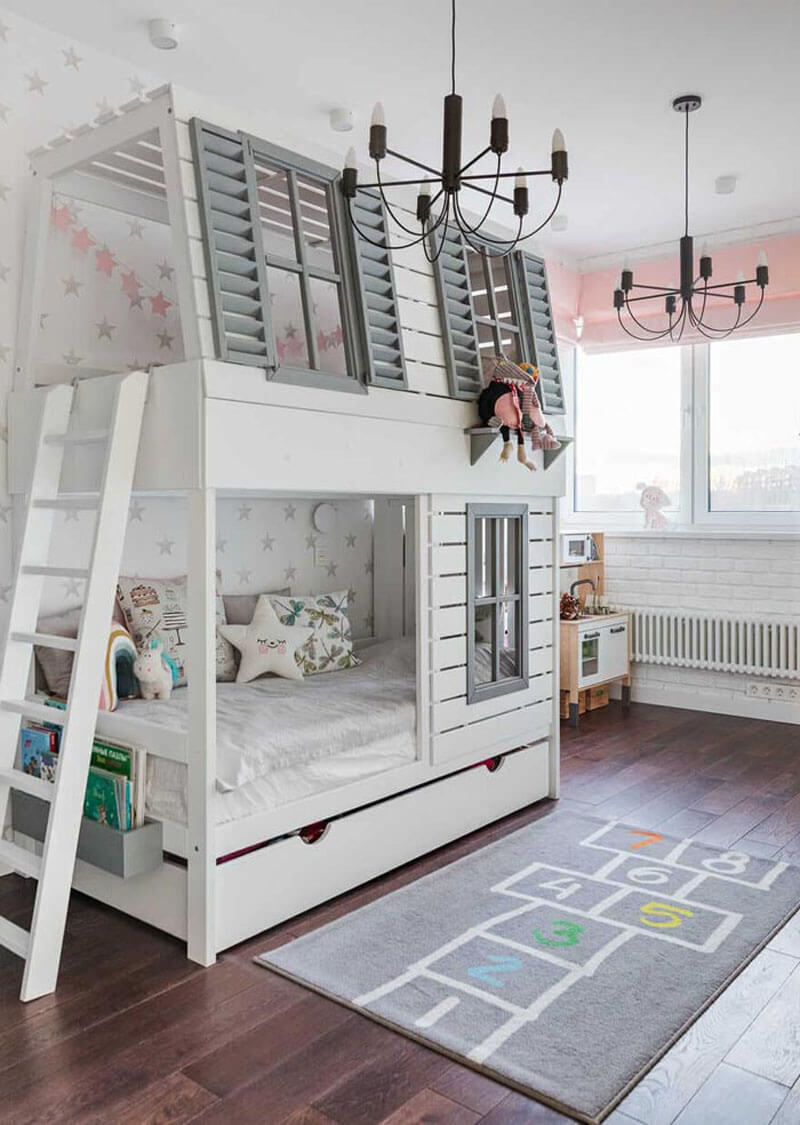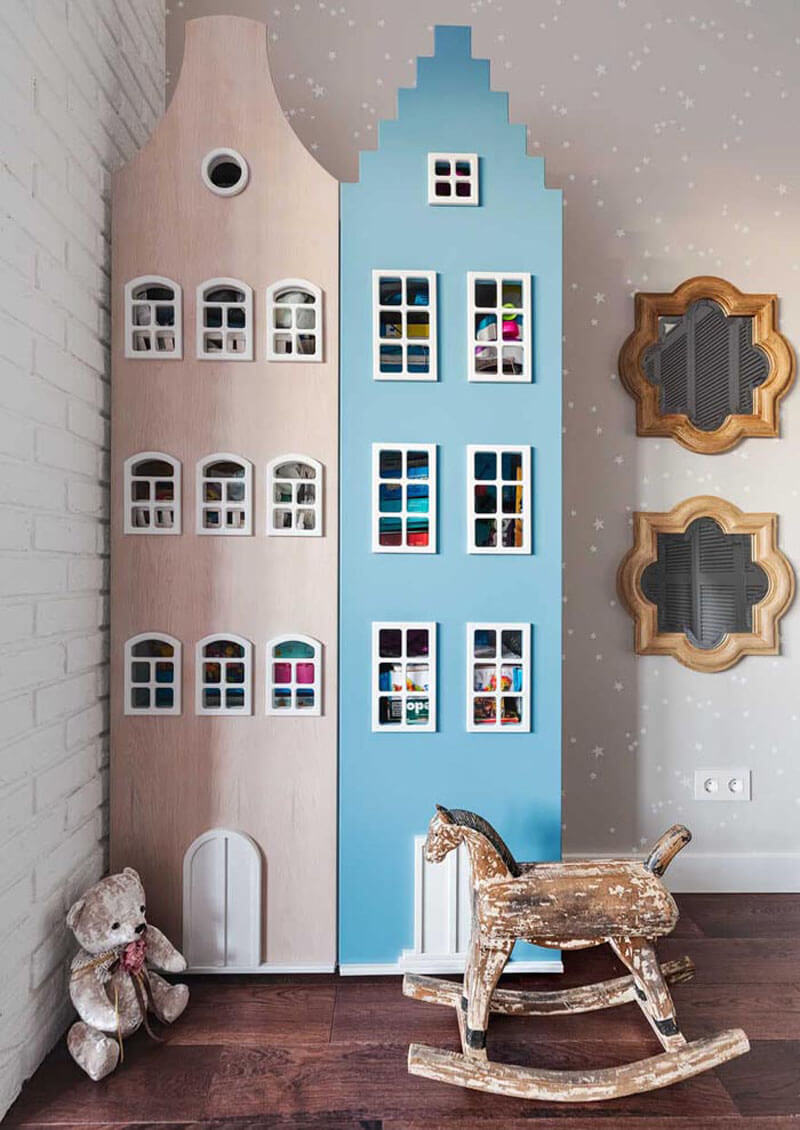 Slider, Play Room and Hidden stairs [Image Credit]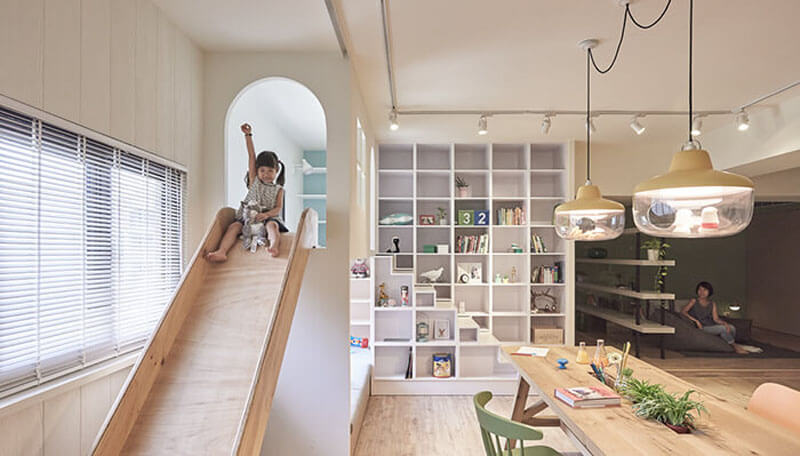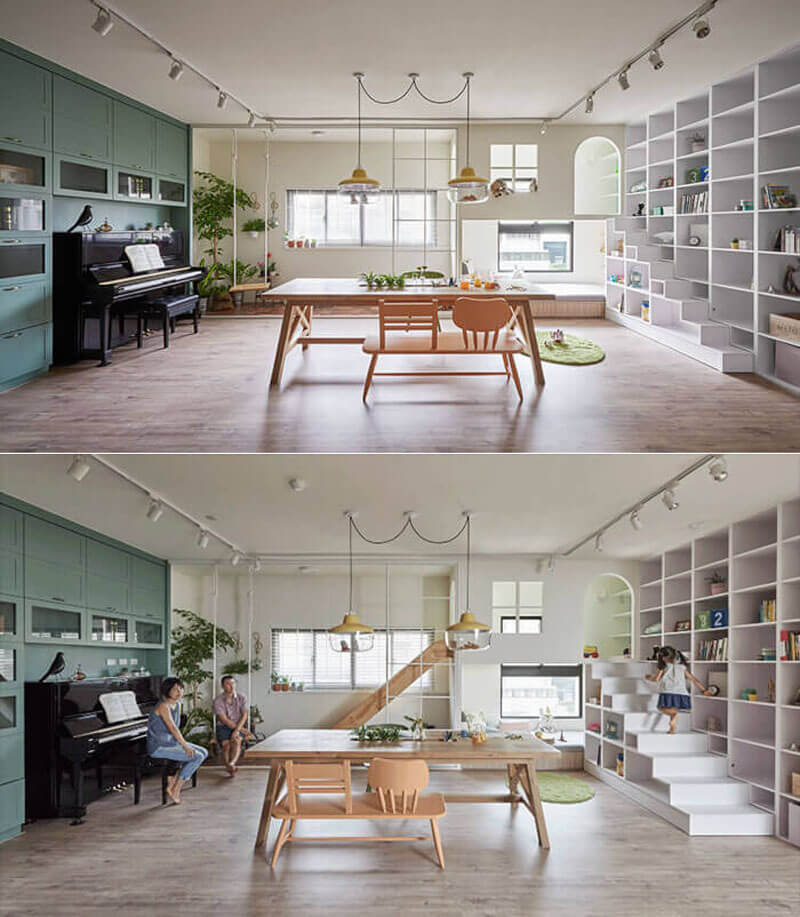 Bed, Play Area and Slider [Image Credit]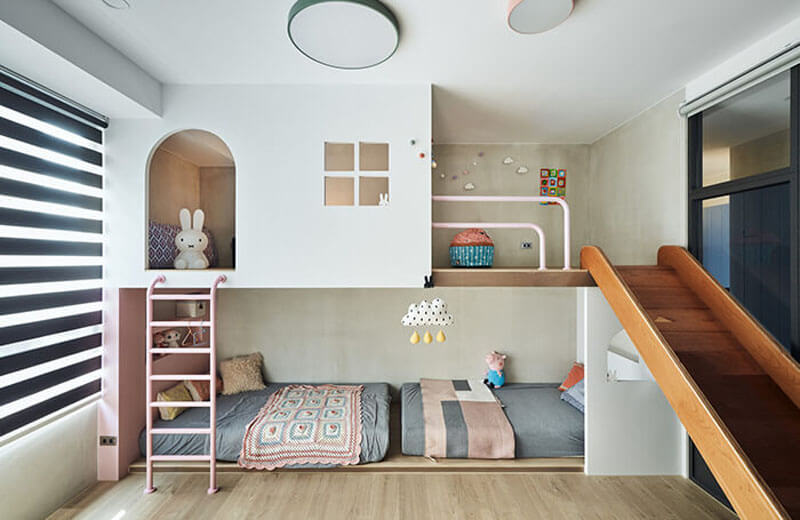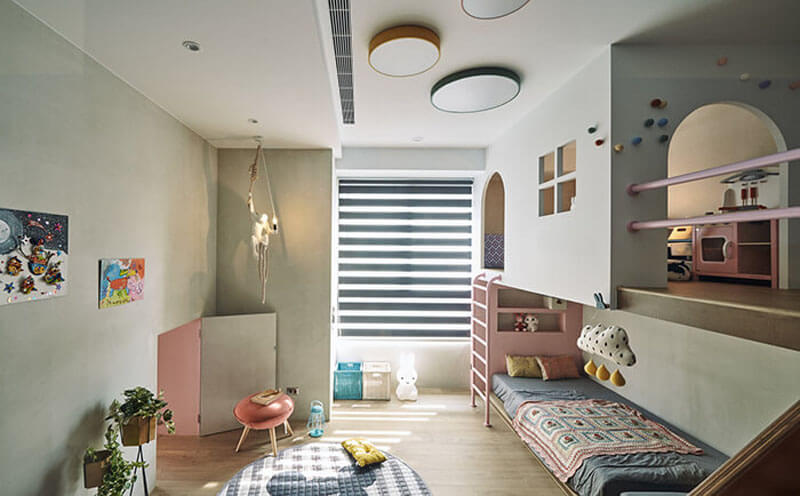 Fairytale Tree Reading Corner [Image Credit]