When I was a kid, I always imagined myself as a pirate caption, wearing a patch and hold a toy knife, jumping on the bed and pretending that is a pirate ship. Kids in these days probably still do the same thing, but they now can have the real pirate themed furniture, dark brown wood, rustic details from top to bottom.
Made by "cilek kid's room", this unique pirate collection not only contains furniture but some themed decoration and soft furnishing as well. Personally, my favorite pieces and the ship bed and shark desk. The shark desk is probably the most fun desk I ever seen. According to the description, the eyes are roll-able and the teeth are illuminated and severed as reading lights. How cool it is!
The other furniture like night stand, draws or storage bench all has rich ocean/pirate features. However, I have to say, they are quite pricey. $700 for a desk and over $1000 for a bed. I guess my kids probably will still follow my pirate style instead of living in such real pirate style home.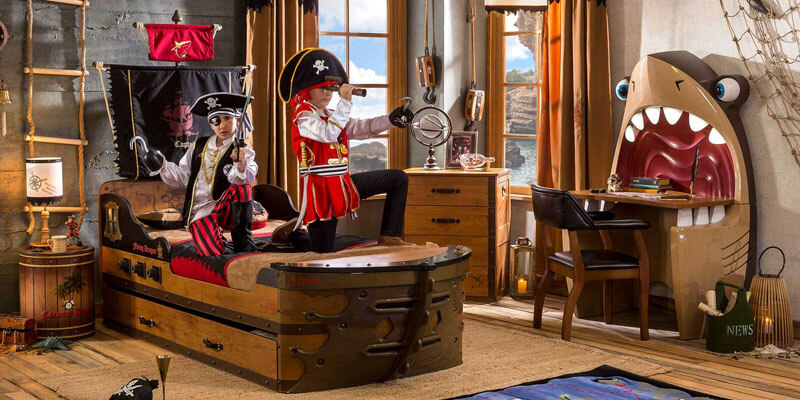 PIRATE TWIN SHIP BED
Cilek Pirate Twin Ship Bed is a great place for an adventurous pirate to get a good night's sleep. It features a molded plastic front bow with a metal mast and fabric sails depicting pirate flag cannonballs and a captain's quarters' window. Elevated sides serve as railings.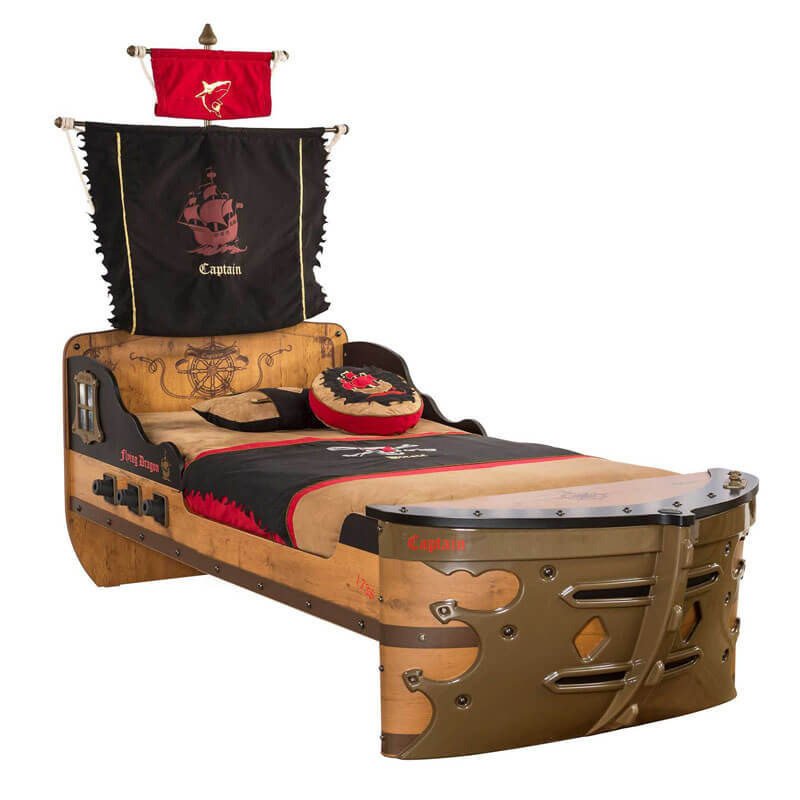 PIRATE COCONUT NIGHTSTAND AND TOY BOX
Cilek Pirate Coconut Nightstand and Toy Box is round metal nightstand that can be used as storage place for toys.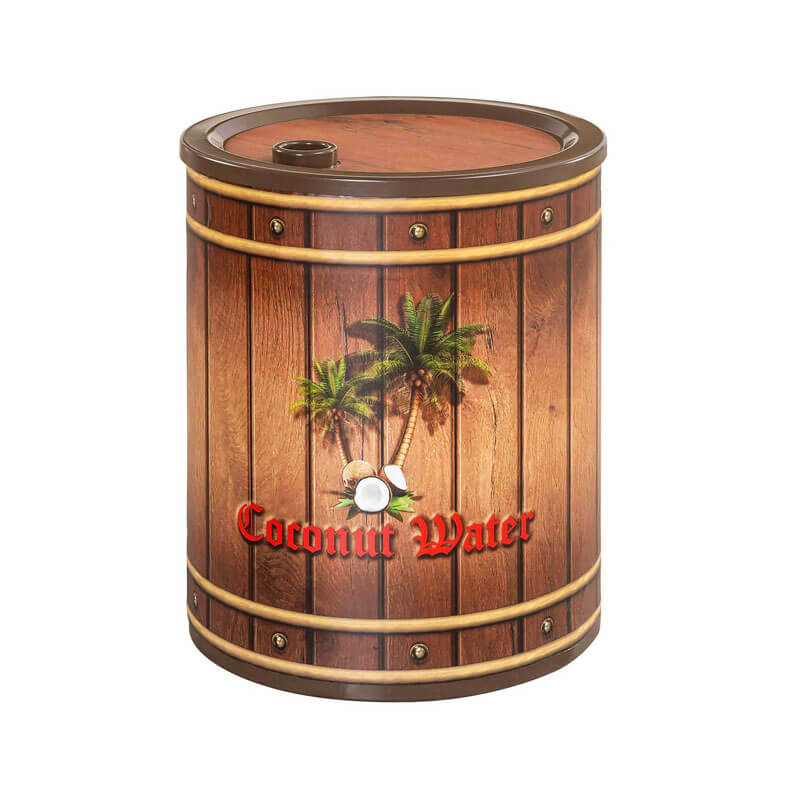 PIRATE NIGHTSTAND
Cilek Pirate Nightstand with rustic chestnut-colored finish, and master-lock handle is perfect for storing a young pirate's treasures. The gnarly nightstand includes 2 drawers and pirate-themed stamps.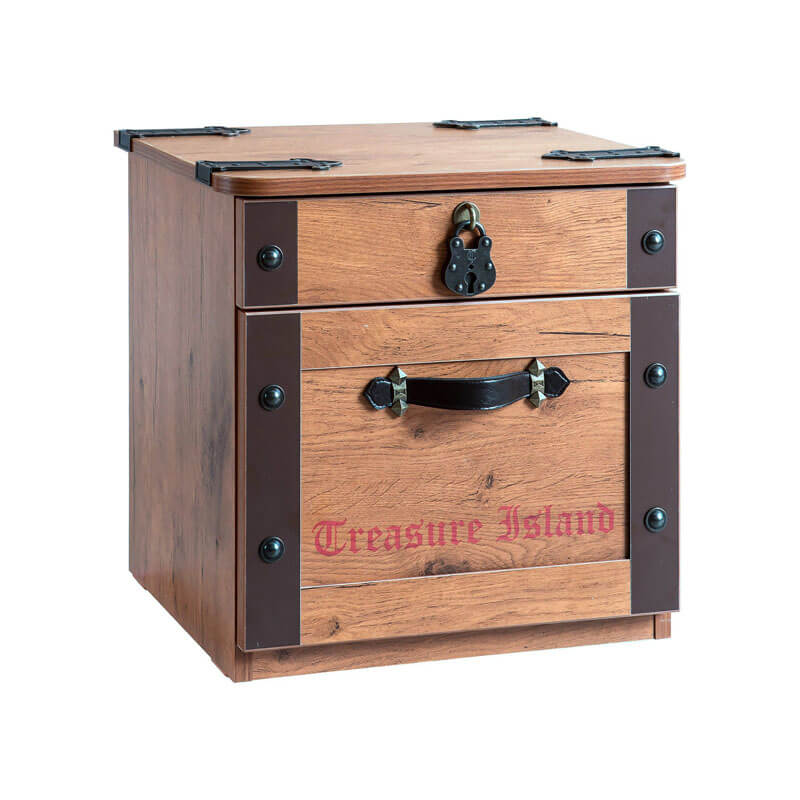 PIRATE 4 DRAWER CHEST
Cilek Pirate 4 Drawer Chest features rustic chestnut-colored finish and bronze-colored hinges. The top drawer is partitioned for more functionality and smooth metal glides allow for easy opening and gentle closing.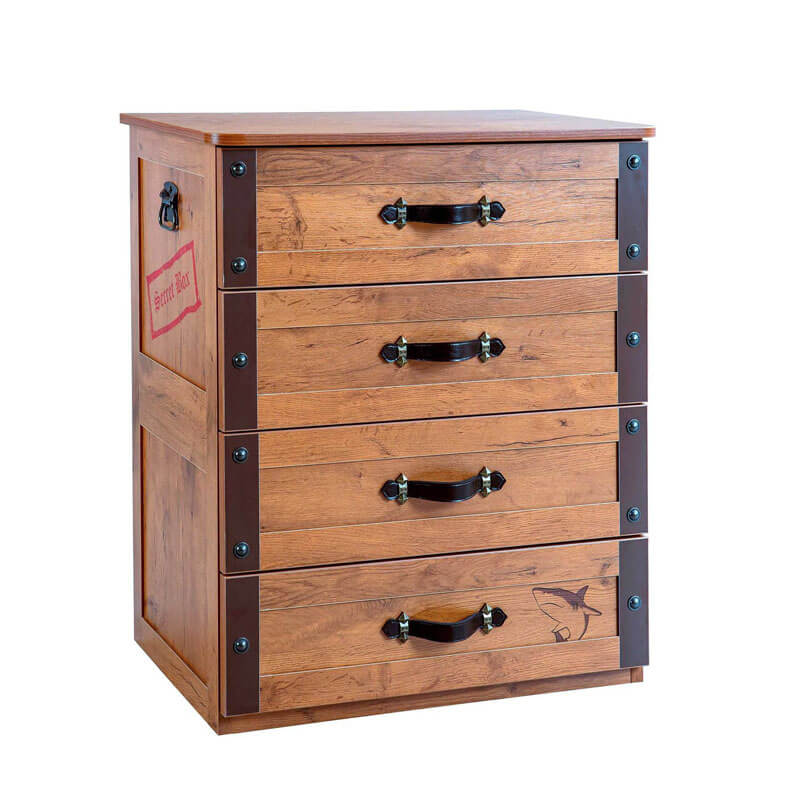 PIRATE TOY STORAGE BENCH WITH CUSHION
Cilek Pirate Toy Storage Bench with Cushion features a soft upholstered top for sitting and a large space inside for toy storage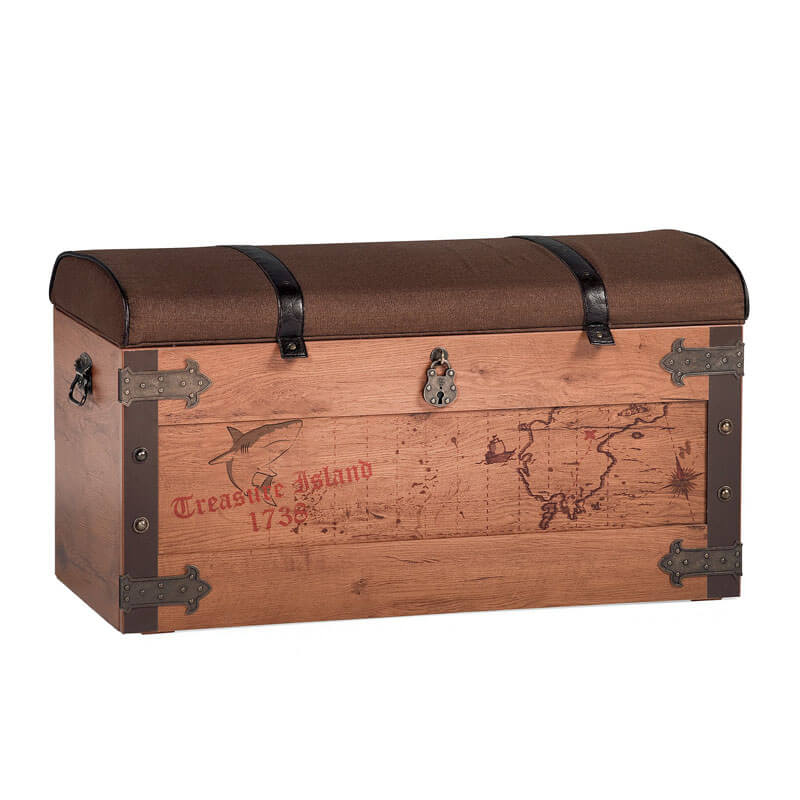 PIRATE SHARK DESK
Cilek Pirate Shark Desk is the perfect desk adventurous pirates. It is the most fun ever desk with rolling shark eyes. Features a molded shark body with illuminated teeth as reading lights.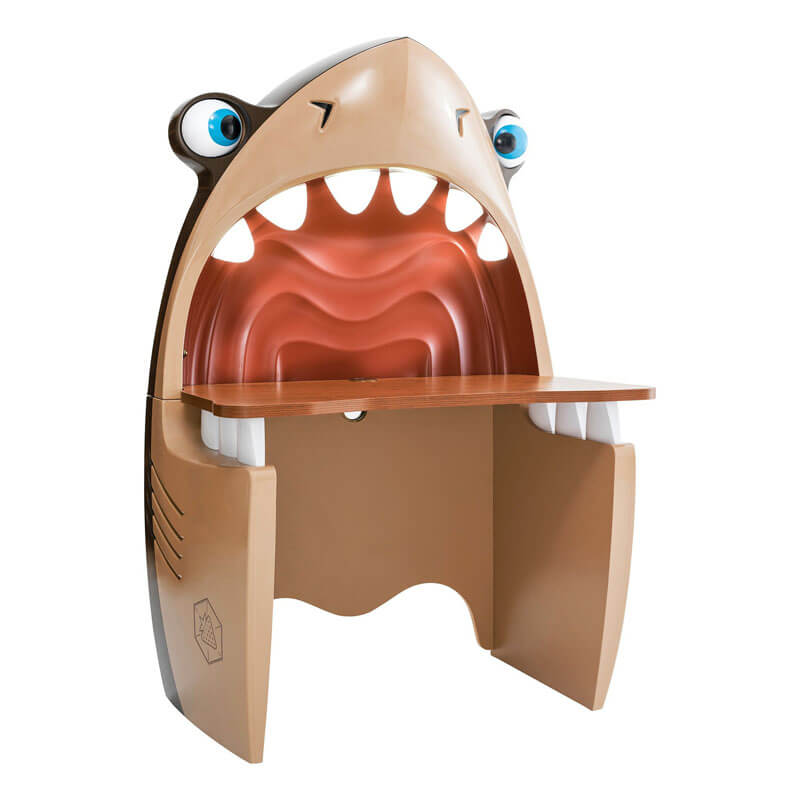 PIRATE BROWN LEATHERETTE CHAIR
Cilek Pirate Brown Leatherette Chair is the perfect companion for the Pirate desks. Wooden legs with faux-leather upholstery.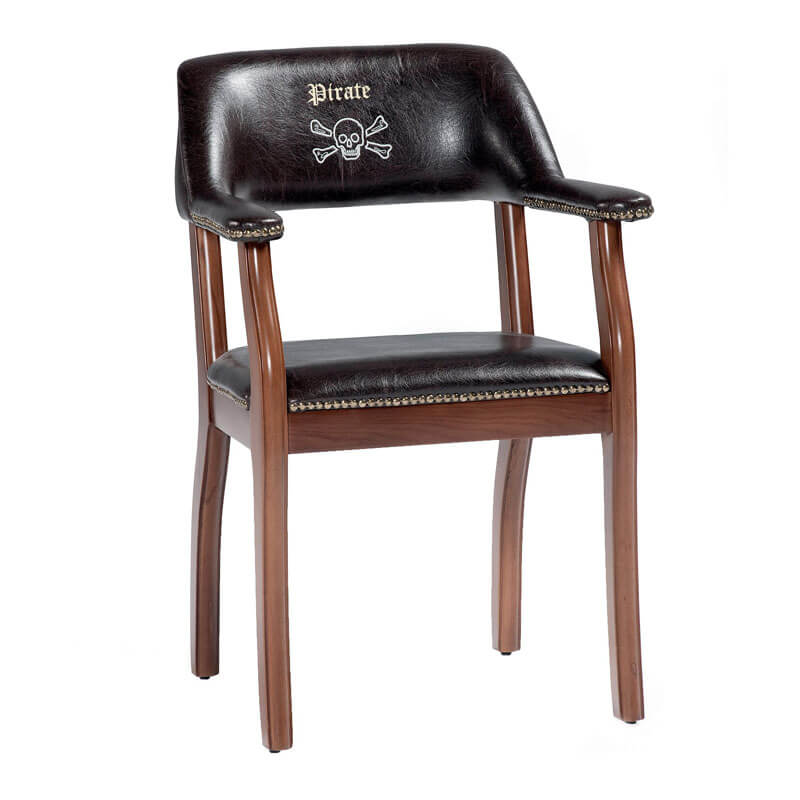 PIRATE DESK WITH HUTCH
Cilek Pirate Desk is the perfect desk for a curious pirate to study and organize his maps. This mighty desk 2 regular drawers, a cabinet. Drawers smooth glides allow for easy opening and gentle closing.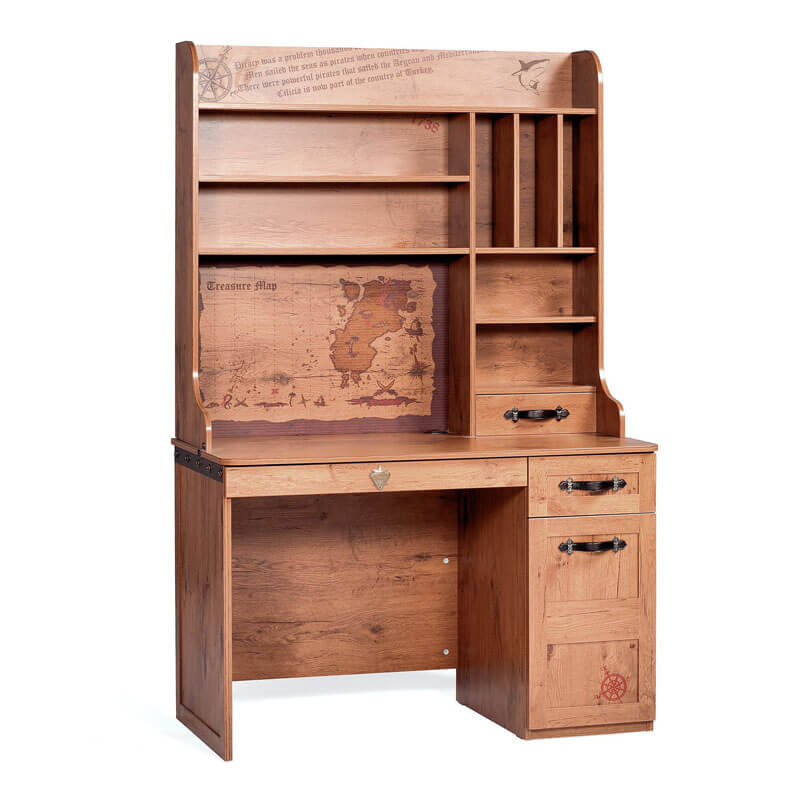 PIRATE BOOKCASE
Cilek Pirate Bookcase has 5 shelves. It's a great place to show of the trophies and treasures for the little pirates.